Lough Derg and the surrounding area provide some incredible outdoor adventures. You can explore one of Ireland's most incredible Blueways on the lake, climb the tallest mountain in County Clare, or enjoy some of the amazing food. Around Lough Derg there is a long list of things to do, making it a perfect place for your next Weekend Wander.
Hikes & Runs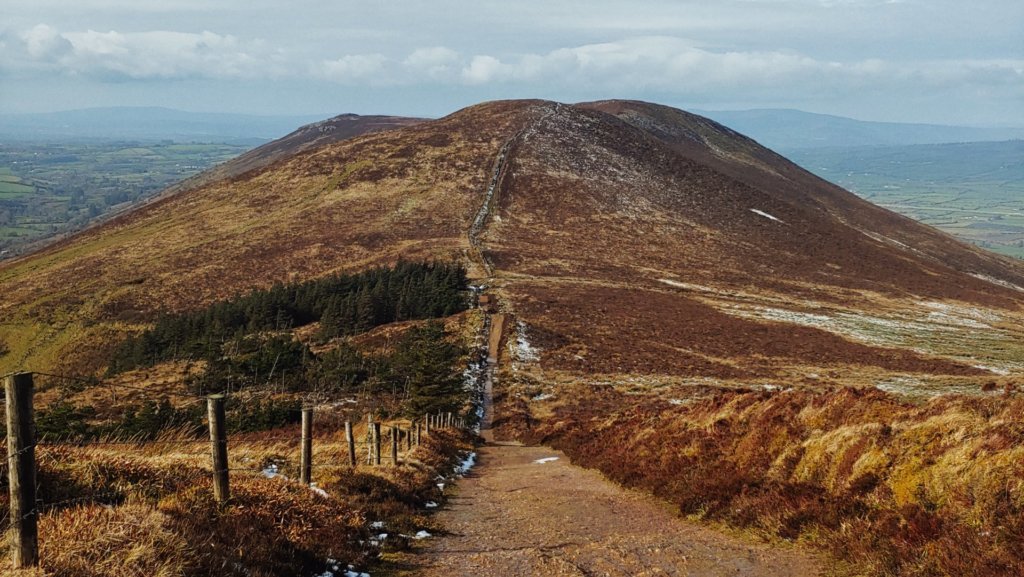 Climb Moylussa
The highest mountain in the county of Clare. We think Moylussa is one of the best mountains for running or introductory hikers in the country. The vast majority of the climb is very gradual and on a good surface. You are presented with beautiful views over Lough Derg almost as soon as you begin your hike. The final kilometre to the summit is very steep and challenging, however, it makes the breathtaking panoramas of Lough Derg and beyond that you get from the summit even sweeter. Dogs are permitted on the mountain as long as they are kept on leads.
The Silvermines
A collection of often overlooked mountains, the Silvermines provide a few very enjoyable hiking routes around Lough Derg. There is not a huge selection of hikes to choose from here but even a straightforward out-and-back along the ridge trail is well worth doing.
Graves Of The Leinstermen
A historic site shrouded in mystery. It is believed that the collection of stones on the side of the hill beside the car park mark where warriors fell during a quarrel involving Brian Boru that resulted in the death of the King of the Leinster. As well as the rich history this roadside car park provides two unique walks. The Millennium Cross and the hill of Tountinna both provide beautiful views of the surrounding areas. These are great options for families as the hikes are not too long.
Activities
West Lake Aqua Park Killaloe
Unleash your inner adventurer at West Lake Aqua Park, where excitement and fun collide on inflatable obstacle courses.
Rent a Kayak
Rent a kayak and glide over Lough Derg. Renting a kayak will allow you to explore hidden coves and tranquil corners of the lake. Explore a section of one of Ireland's Blueways at your own pace. There is over 160km of safe paddling on Lough Derg with many incredible and accessible places to stop for lunch en route. Kayaks can be rented from:
Castleconnell Excursions (Killaloe)
Visit Portumna Castle
This beautiful old castle is a brilliant historical building that provides a glimpse into the past. The castle has audio-visual guides or you can just walk around by yourself and soak up the history. The castle has its own parking or you can walk to it from Portumna Forest Park which is well worth a visit too.
Events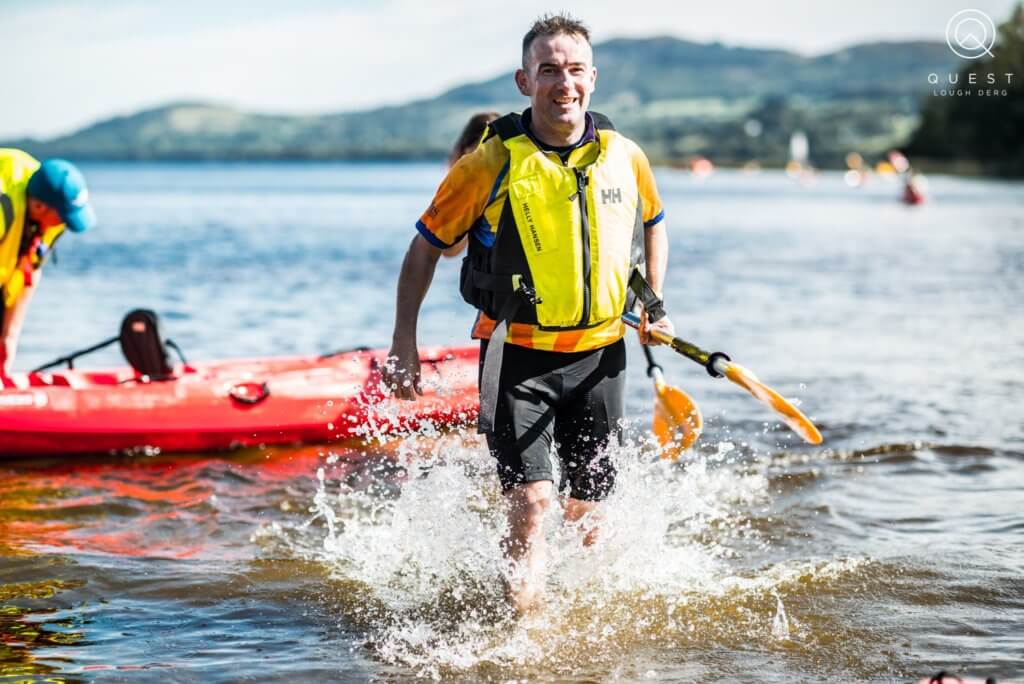 Quest Lough Derg
Part of the popular Quest Adventure Series, Quest Lough Derg is an adventure race that takes place from Killaloe at the start of September. We recently posted a course preview on our Instagram and it's a good one. We would highly recommend getting down for it. If you are too late for this year's running of the event do not worry as you can always wait until next year! There are a number of different race distances too. You are sure to find an adventure to suit you in Killaloe. Oh, that rhymes!
The Gaelforce Great Lake Swim
Outdoor adventure company Gaelforce has recently added a swim trilogy to their lineup of events.  These are some of the newest and most exciting outdoor events on the calendar. The trilogy includes; The Great River Swim (River Shannon), The Great Fjord Swim (Killary Fjord), and The Great Lake Swim (Lough Derg). There are 3 different distances to choose from. A beginner-friendly 750m, a challenging 2km, or an Ironman distance 3.8k route.
5 Reasons to Put The Gaelforce Great Fjord Swim on Your Bucket List
Best Cafés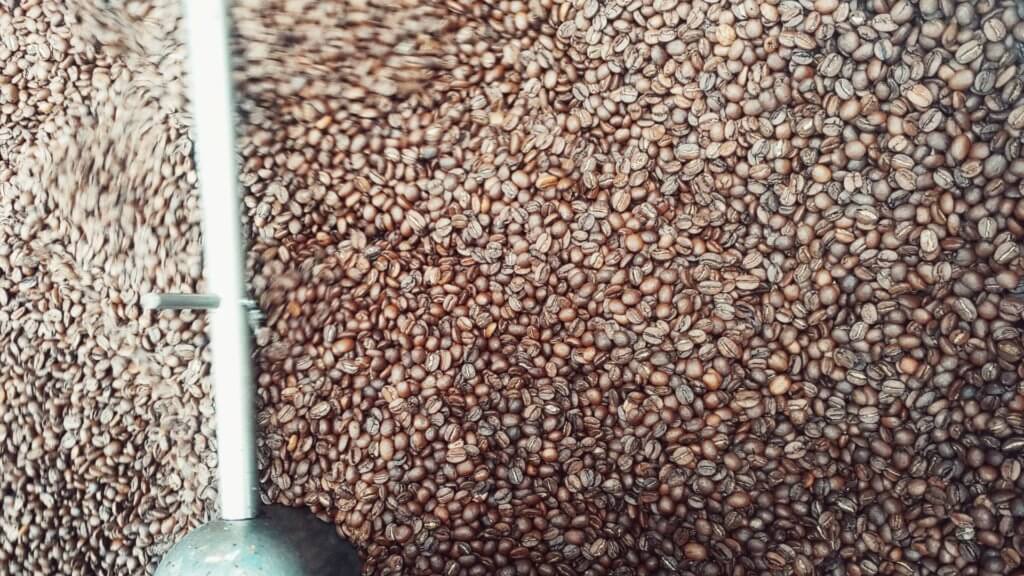 The Old Barracks Coffee
This is an absolute must-visit for, as they say, the "coffee curious." All the beans that they use in The Old Barracks are roasted on sight and we even got a behind-the-scenes look at the action the last time revisited. Nestled in the picturesque surroundings of Birdhill it is a short drive (or cycle) from the shores of Lough Derg but well worth a visit. It is worth noting that The Old Barracks is an adult-only café, this is in part due to the large roasting machinery they have in the café, and the delicate and expensive speciality coffee items they sell in the shop.
The Wooden Spoon
The Wooden Spoon is one of the best places for coffee in Killaloe. This café/bakery serves homemade baked goods and lunch options in a homely, spacious, and warm setting. We were surprised by the great value here especially if you are on the move and opt for take-away. They serve a wide range of delicious food but their apple and raspberry scone was huge and delicious.
Portumna Castle Tea Room – CaToCa Fine Food
We were pleasantly surprised by this small café on the site of the OPW site of Portumna Castle. Well worth a visit for a coffee and snack before or after a walk in the adjoining Portumna Forest Park or a visit to the castle.
Where to eat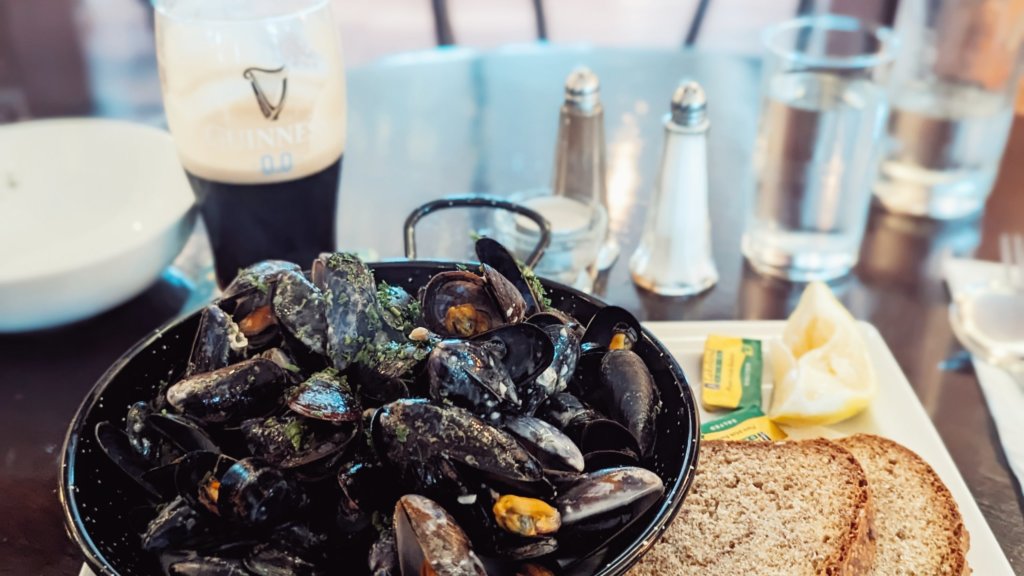 Lough Derg Inn 
A cosy Irish pub in winter and a bustling hub in summer! The Lough Derg Inn is a consistently great spot year-round.
Flanagan's 
We recently visited Flanagan's after a long day of cycling along the shores of Lough Derg. The portion sizes were perfect and the staff were friendly. Serving a range of both traditional Irish dishes and more contemporary Flanagan's is worth a visit when you are in Killaloe.
The Ferry Inn
Enjoy a perfect blend of good food, cosy ambience, and riverside charm. The Ferry Inn is one of our favourite places to go for food on the north side of Lough Derg. Serving a number of Irish classics as well as having a few delicious vegetarian options The Ferry Inn is an ideal spot for a relaxing meal out.
Where to stay
The Killaloe Hotel & Spa.
Located less than a mile from Killaloe town centre this is a great option for a weekend break. Unwind in at The Killaloe Hotel & Spa, offering a perfect blend of relaxation, thoughtful amenities, delicious food and friendly staff.
Killaloe Luxury Pods
For a unique accommodation experience consider the Killaloe Luxury Pods. Located just outside Killaloe on the shore of Lough Derg these self-catering pods give you the space you need to unwind, and perhaps dry out some wet clothes!
Lough Derg Camping & Van Life
There are a number of campsites on the shore of Lough Derg if you are looking for an inexpensive night stay. Alternatively, if you are sleeping in your van there is a huge number of "pull-in spots" and viewpoints that look over the lake which would make brilliant places to park up for the night. Overnight parking is not permitted in all of these so keep an eye out!
More Weekend Wanders:

Previous Post