Regular adventuring requires hardcore kit — but thanks to the latest Great Outdoors sale, you don't have to compromise your budget in order to get some amazing gear! Here are some of our favourite products that have recently gone on sale. Snatch them up before they're gone!
1. Vango Zenith 200
Was: €180.00
Now: €129.00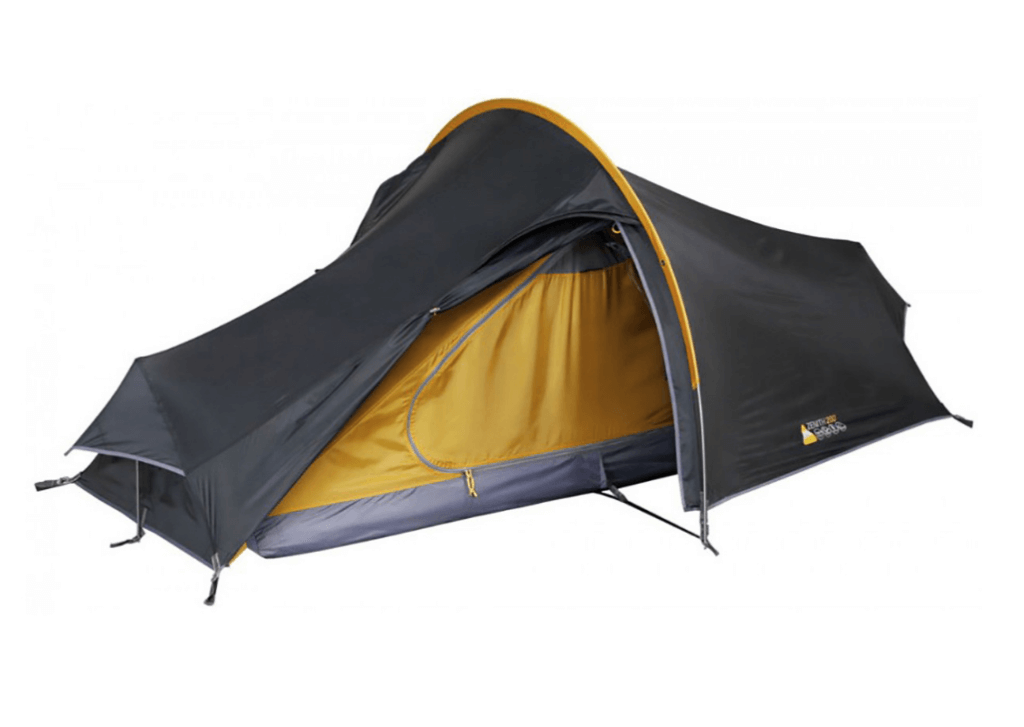 Lightweight and easy to pitch, this two-person tent is the perfect companion on your next camping adventure. The tent has a single-hooped design that features the TBSII system for extra stability. The flysheet is made with a strong, durable polyester and the overall compactness of the tent makes it very easy to pitch. This tent will give you peace of mind in its protection and is perfect for a long trekking trip!
Buy it now on Great Outdoors. 
2. MSR Hubba Hubba NX
Was: €459.99
Now: €349.00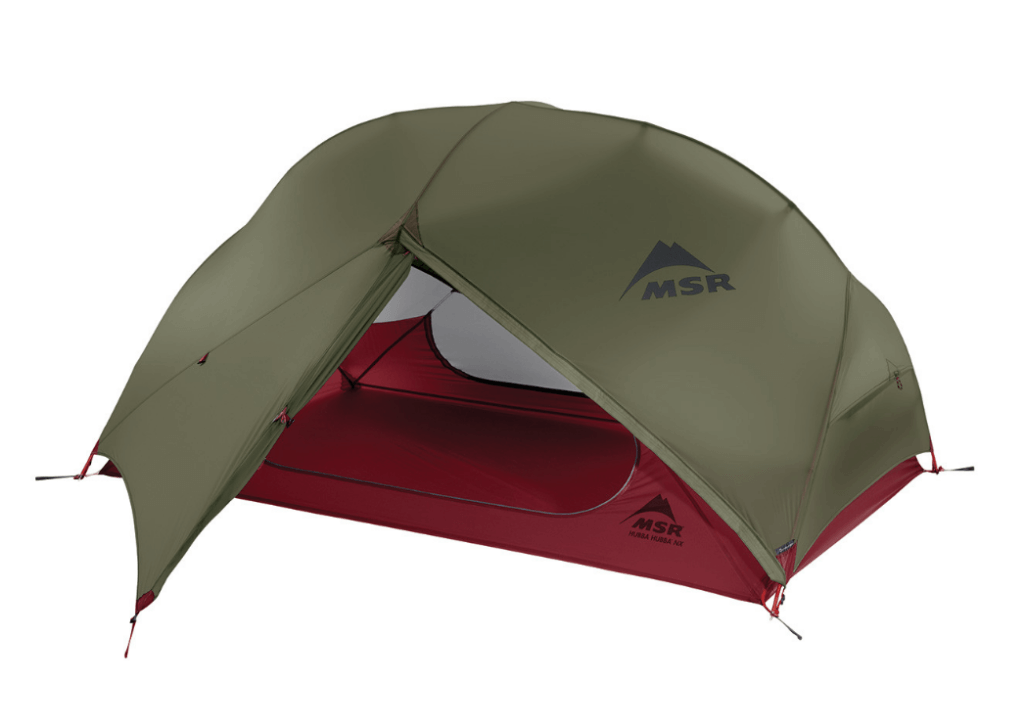 The MSR Hubba Hubba 2-person tent is designed with backpacking in mind. Carrying all of your materials across towns, counties and countries can do a number on your back — so backpackers need a tent that can provide optimal protection while still being compact and lightweight. This tent's non-tapered floor maximizes space when pitched, plus its integrated, adjustable stake-out loops make setting it up a breeze. Easy to carry, easy to pitch, and fantastically comfortable — this three-season tent will give you the full camping experience whether in or out of the tent!
Buy it now on Great Outdoors.
3. MSR Elixir 3
Was: €349.99
Now: €275.00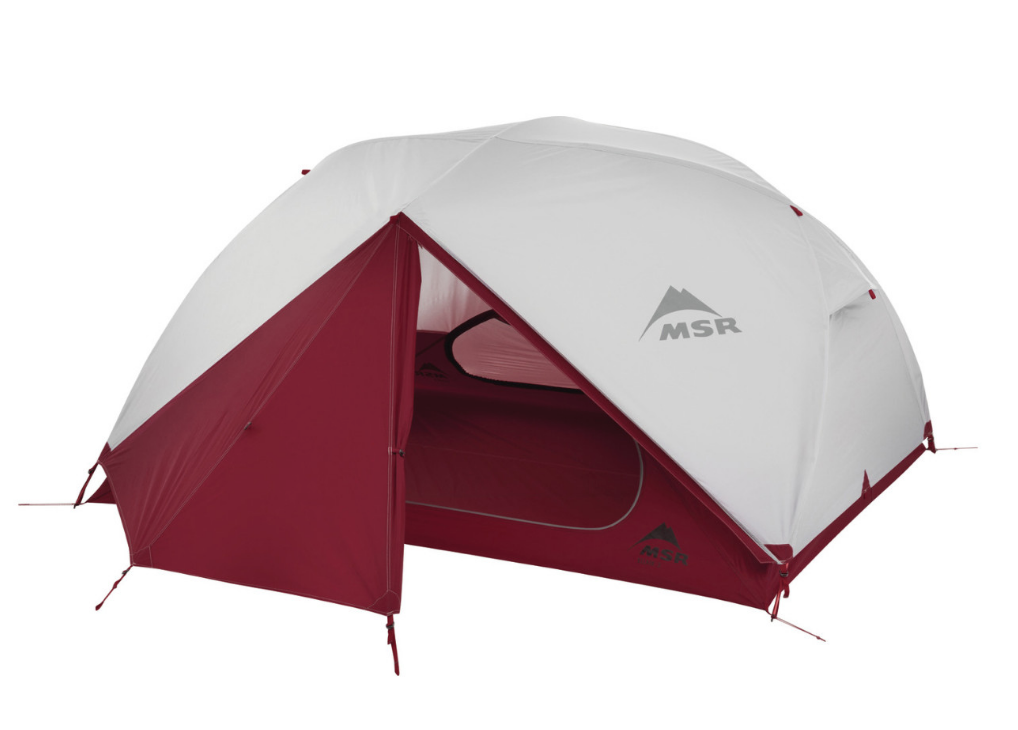 This freestanding tent combines great value with optimal comfort and effectiveness. As a three-person tent, it provides plenty of headroom and space for three adults and their sleeping bags or mats. There are two doors for easy entry and exit and new, upgraded vestibules to maximize storage space. A mixture of mesh fabric and solid canopy fabric provides great ventilation along with warmth and privacy. Also, an included blueprint offers various setup options for whatever situation you find yourself in — from freestanding to light pitch with rainfly.
Buy it now on Great Outdoors.
4. The North Face Blue Kazoo Women's Sleeping Bag
Was: €310.00
Now: €199.00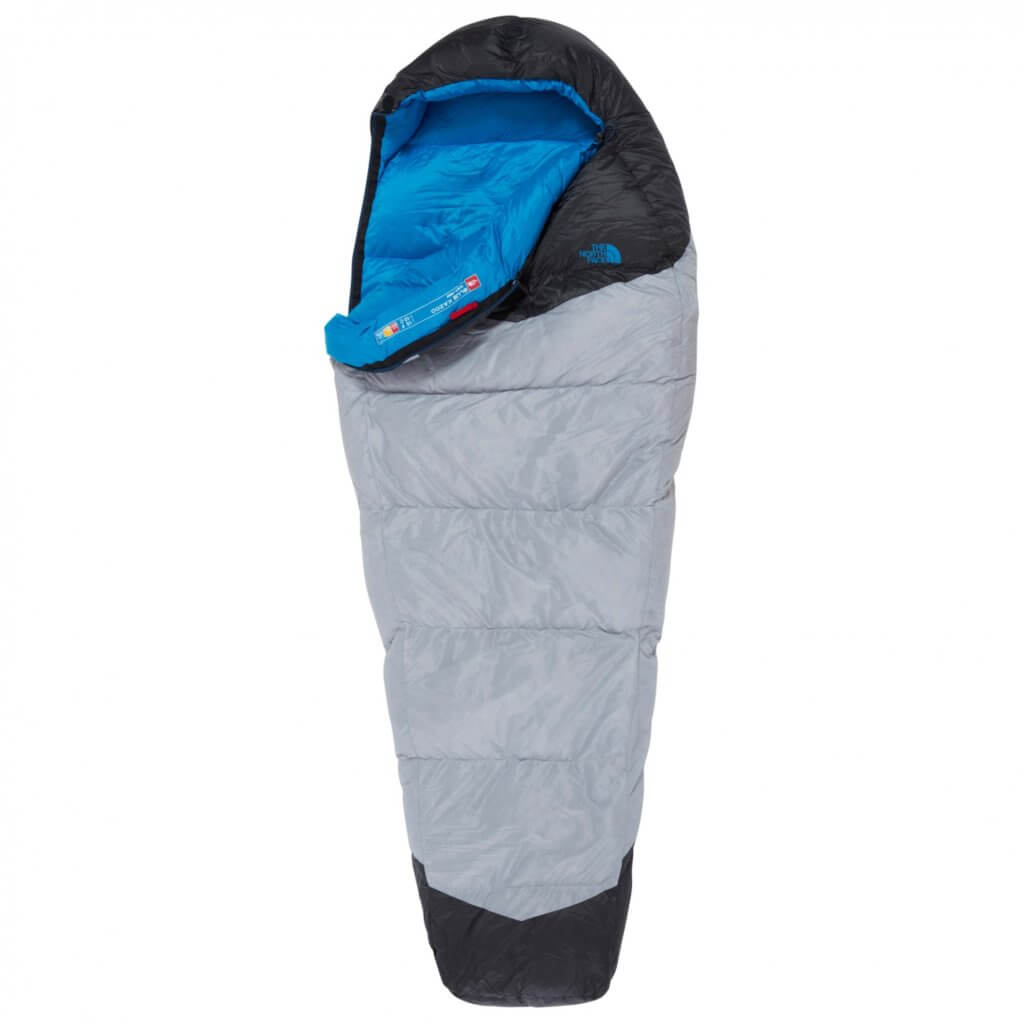 The Blue Kazoo is the ideal three-season backpacking sleeping bag. With down material, this bag will keep you cosy and warm all night long. Plus, the anti-compression pads retain loft and maximise warmth even further. An optimized fill schedule allows you to pack it down into a small, travel-sized bag. If you're looking for a sleeping bag that will keep you toasty all night long while feeling like virtually nothing to carry, look no further!
Buy it now on Great Outdoors.
5. The North Face Lynx Sleeping Bag
Was: €150.00
Now: €99.00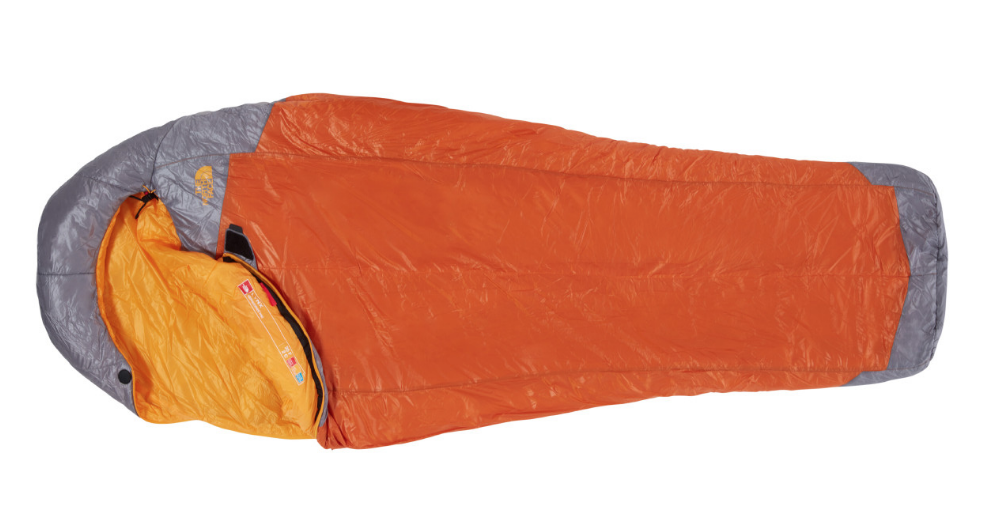 The North Face Lynx Sleeping Bag is a fantastic choice for summer backpacking or camping. The lightweight construction wraps Heatseeker insulation material around the bag, keeping you warm down to 2 degrees Celcius. Also, the fitted hood and draft collar provide further protection from the cold, and the incredible compression allows you to pack the bag into an extremely small, carryable pack. The bag's pad loops allow you to attach your pad to the bag, so you don't have to worry about anything shifting when you sleep. A compression sack and storage sack are included, making it that much easier to pack up and be on your way!
Buy it now on Great Outdoors.
6. Scarpa Instinct VS Climbing Shoe
Was: €149.99
Now: €99.00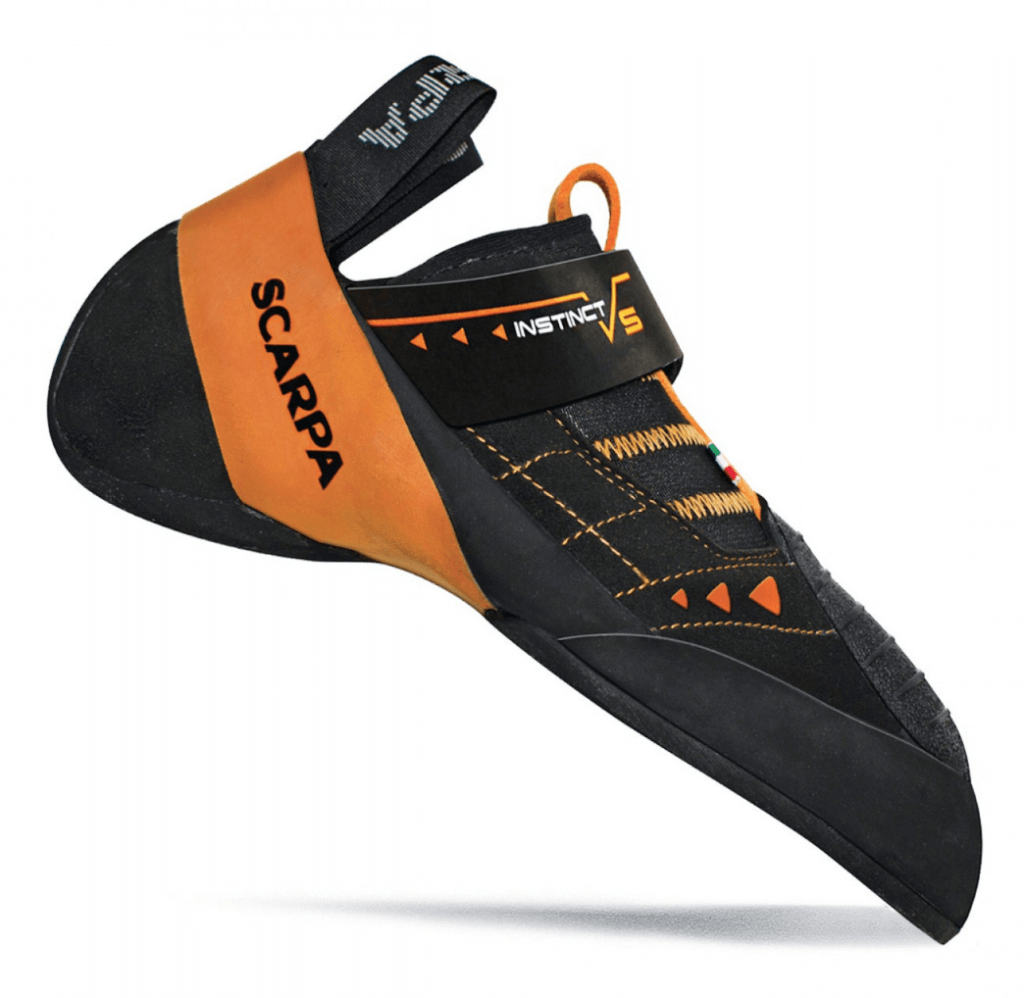 Designed for steep climbs, high-end face, trad, and bouldering, the Scarpa Instinct VS Climbing Shoe heel-hooking heel and toe-scumming patch is the best in the business. Its elastic tongue with a pull-tab allows you to wiggle as deep as you can into the toebox, eliminating any free space. Also, the Scarpa's slipper design with a single strap and Vibram XS Edge rubber resist deformation when standing on the smallest of edges. The wide, single Velcro strap for a closure system allows you to fine-tune the fit to your needs and comfort. In any scenario, you want your climbing shoe to be effective and comfortable and this shoe gives you both.
Buy it now on Great Outdoors.
7. Scarpa Force V Men's and Women's
Was: €125.00
Now: €89.00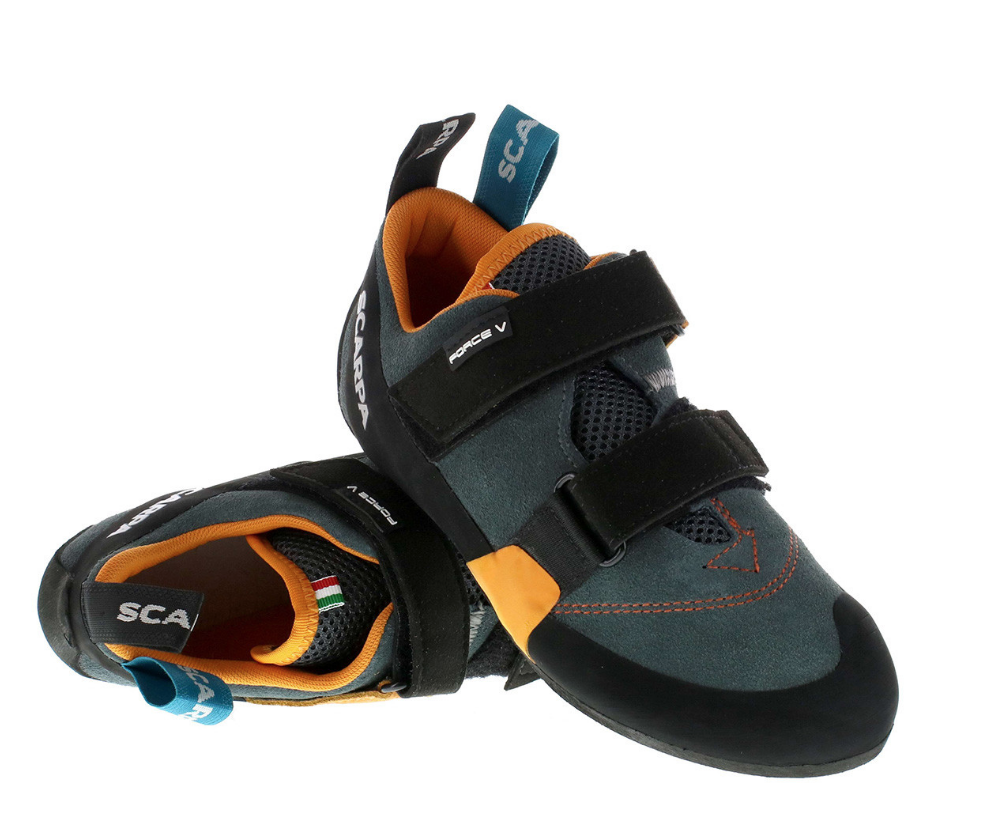 With the new Force V, comfort is not compromised as the technical performance is enhanced. The plush padding of the shoe gives you advanced comfort on those days when you are climbing for hours. And the V-tension connects the Velcro strapping to the toe and heel of the shoe, giving you a customized fit and upgrading the power application on the toe area. Also, when convenience is the name of the game, the Force V steps up to the plate with wide Velcro straps and cushioned heel lining for easy entry and exit.
Buy it now on Great Outdoors.
8. Evolv Elektra SC
Was: €95.00
Now: €59.00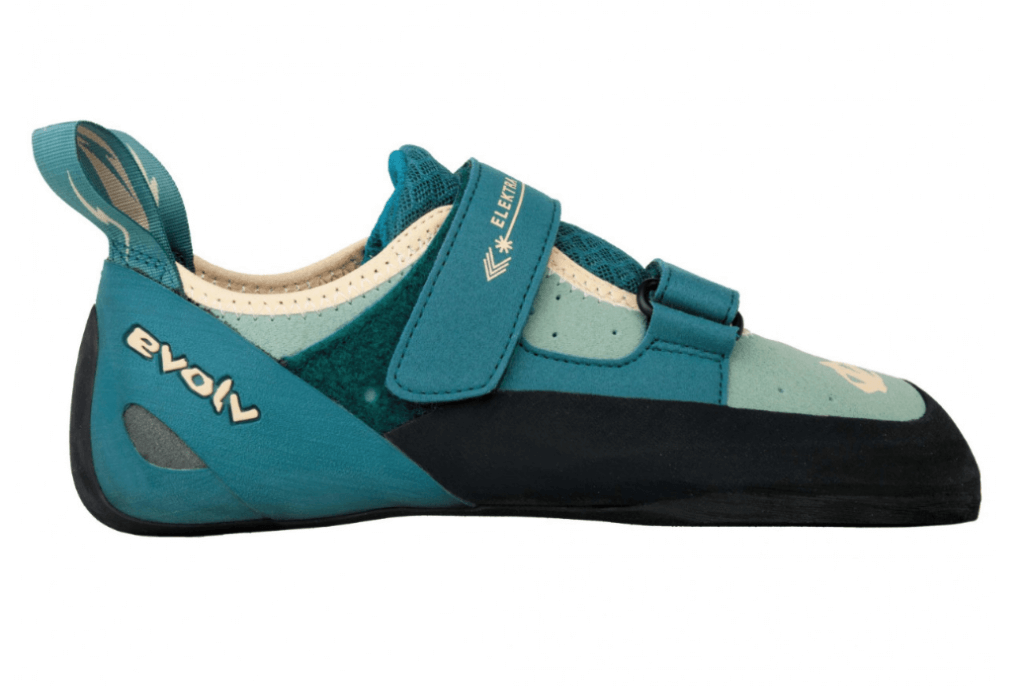 The Women's Evolv Elektra SC Climbing Shoe is an ideal choice for beginner climbers and professionals alike. The hook and loop closure gives you a slipper-like fit that makes for an easy entry and exit, and the sticky Trax rubber sole allows for maximum sensitivity and durability. This shoe is truly a fantastic choice for any female climbers looking to up their performance while staying comfortable. 
Buy it now on Great Outdoors.
9. Evolv Venga
Was: €49.99
Now: €35.00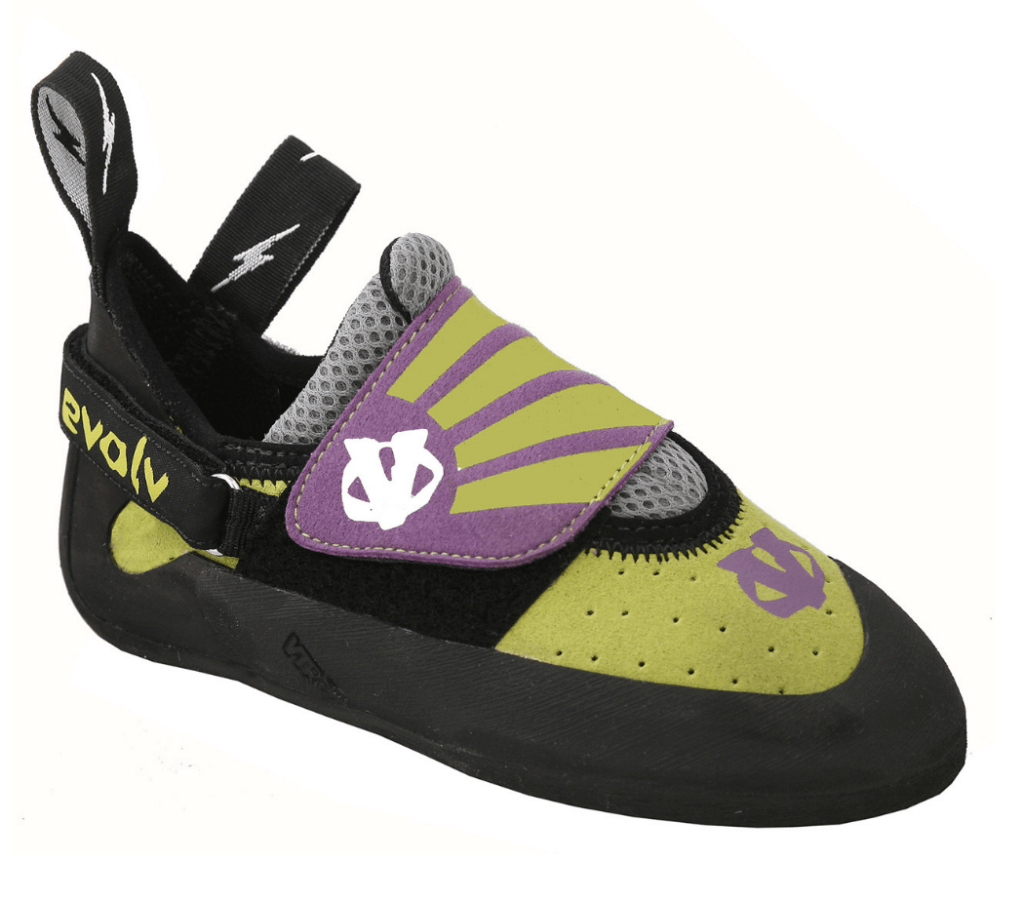 Starting to get your kids into climbing? The Venga unisex kids shoe has a comfortable fit, with a heel strap that allows for adjustment of one full-size for when your kid grows a bit! Also, the wide opening of the foot and the hook and loop closure system maximizes convenience.
Buy it now on Great Outdoors.
10. Salewa Mountain Trainer Mid
Was: €220.00
Now: €169.99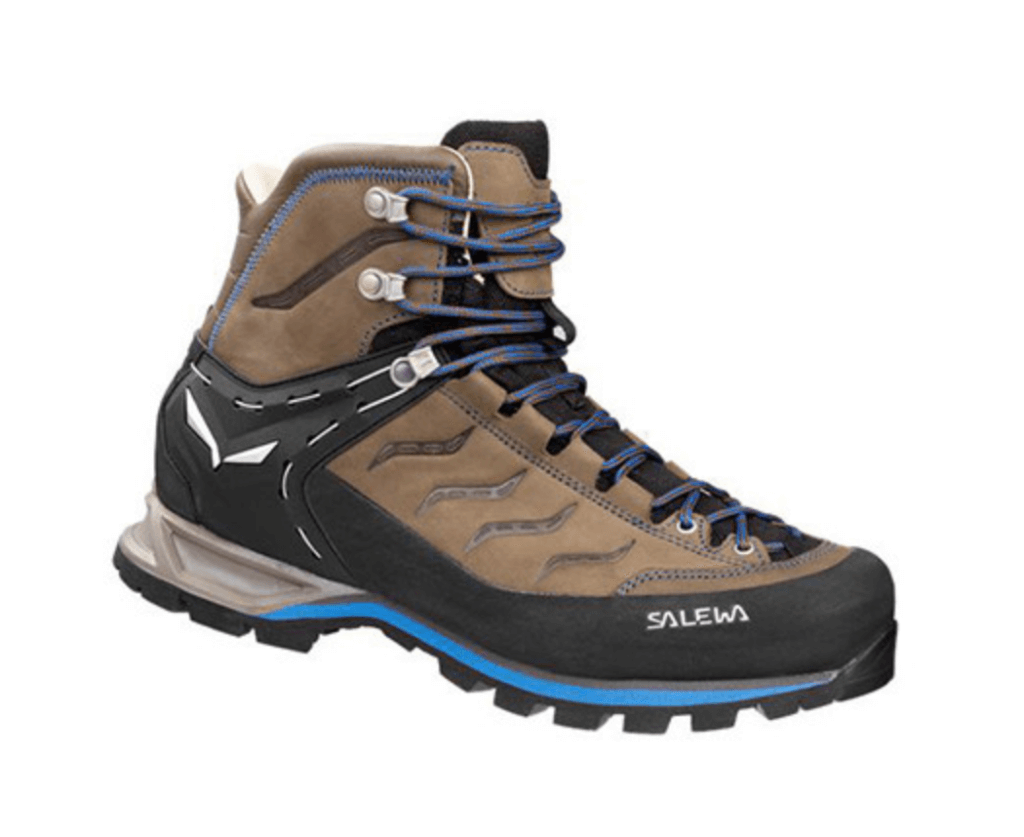 The Salewa Mountain Trainer Mid Leather is for those who need a little bit more ankle support while they're trekking up the mountain or hiking through the trails. Salewa's 3F system gives you maximized heel and ankle support for those hikes that have a bit of rough terrain, so there's no need to worry about twisted ankles! Meanwhile, the Anatomical Cuff along the back of the ankle gives you a comfortable range of motion for easy descents. This mid-cut alpine boot has a durable, top-notch nubuck leather lining, and Salewa's patented technologies give you a 100% blister free-guarantee. Also, the shoe is laced all the way down to the toe, giving you the opportunity to create an optimal, personalized fit.
Buy it now on Great Outdoors.
11. Merrell Women's All Out Blaze 2 GTX
Was: €149.99
Now: €75.00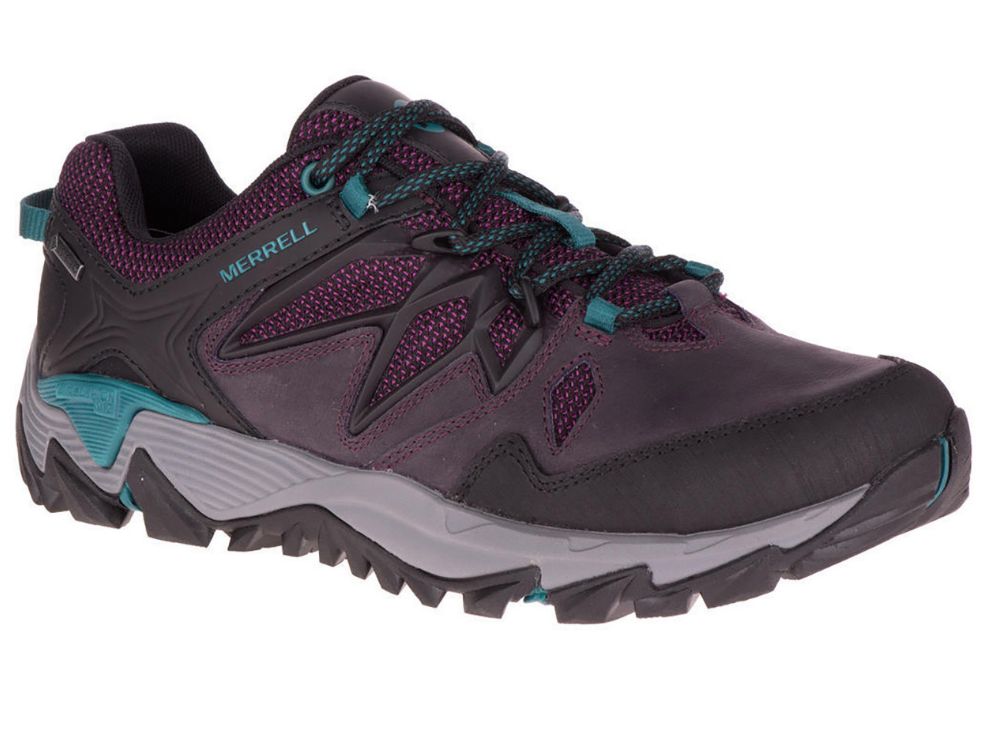 The Merrell Women's All Out Blaze 2 GTX is a fantastic choice of boot for any adventurer who is used to trekking through tough, muddy terrain. The GORE-TEX® waterproof membrane gives you optimal breathability that does not compromise the shoe's waterproof performance. Don't be afraid to slam into puddles, mud, and muck, because the full-grain leather of the boot increases the durability. Plus, the bellows tongue keeps any and all debris out while a protective toe-cap ensures the safety of your feet on the trail.
The Merrell Air Cushion Viz with a high rebound foam pod in the heel absorbs shock and adds stability to your foot and ankle, giving you maximum comfort while still providing protection. And, save yourself the headache of a smelly shoe, because the antimicrobial footbed inhibits odour-causing bacteria from collecting in the boot.
Buy it now on Great Outdoors.
12. Salomon Men's Quest 4D 3 GTX 
Was: €210.00
Now: €149.00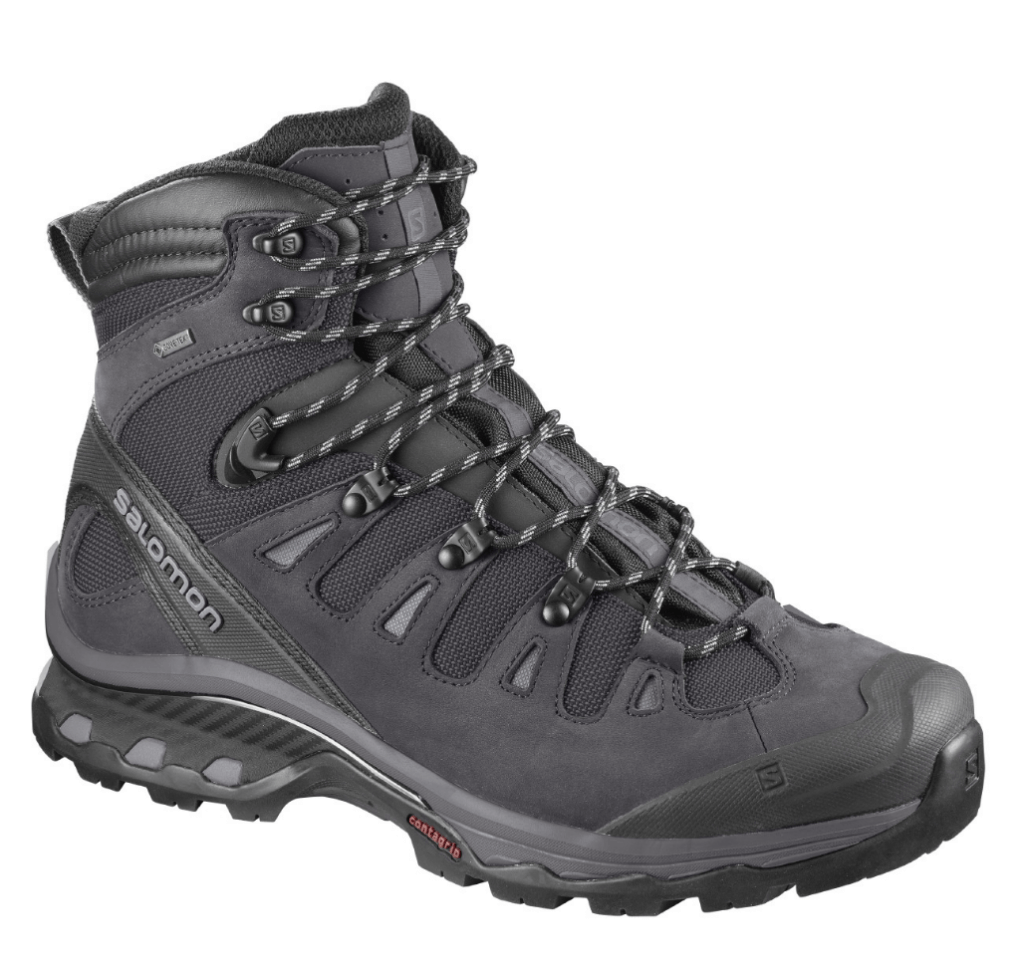 Don't let aching feet get in the way of summiting that mountain on your next hike. The Salomon Quest 4D 3 GTX is built for a phenomenal level of comfort that will reduce fatigue all throughout your hikes. Using technology found in running shoes, this boot offers light and cushioned footbeds that also give you much needed support. Also, the Salomon's 4D Advanced Chassis™ system increases stability around the foot and ankle for when the going gets a little bit tougher.
Buy it now on Great Outdoors.
13. Lowe Alpine Eclipse 35
Was: €119.99
Now: €75.00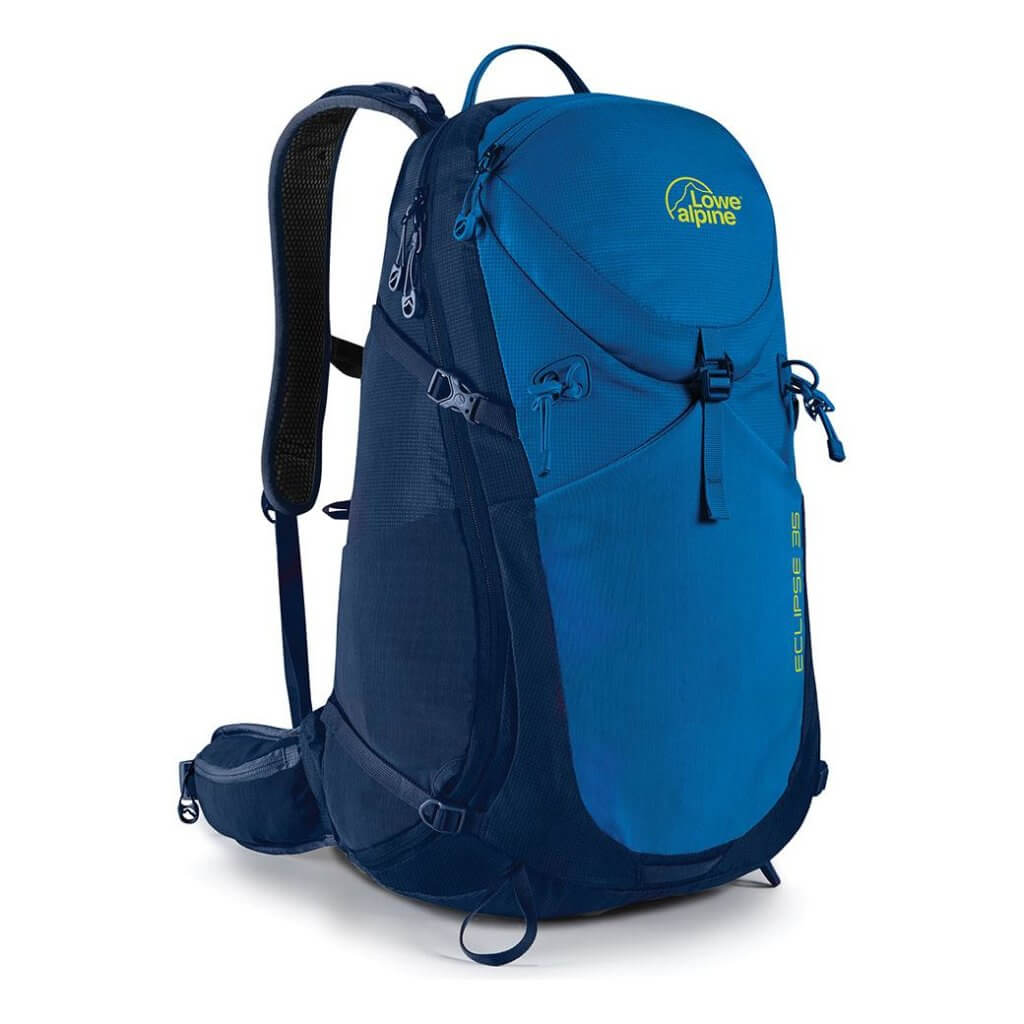 Lowe Alpine has created a new backpack that is a no-brainer for any adventurer looking for simplicity and durability. Be it an early morning summit dash or a lung-bursting run to a hidden mountain lake, this is the perfect pack for your adventures thanks to the fully adjustable harness and hipbelt for maximum stability and comfort. The Air Contour adjustable back system delivers exactly that, as well as increased ventilation with its cut out moulded back panel.
The generous clam shell design with its zip entry allows you to quickly access your gear with no need to unpack everything first. Ease of use is also evident in the large mesh stretch front pocket, generous enough to store a helmet or a jacket while on the move.
With its construction from ultra-tough, but lightweight fabric and extra features like an adventure race tow loop and hydration compatibility there's a number of reasons why the Lowe Alpine Eclipse is so revered.
Buy it now on Great Outdoors.
14. Columbia Men's & Women's Sweet As Softshell Hoody II
Was: €99.95
Now: €50.00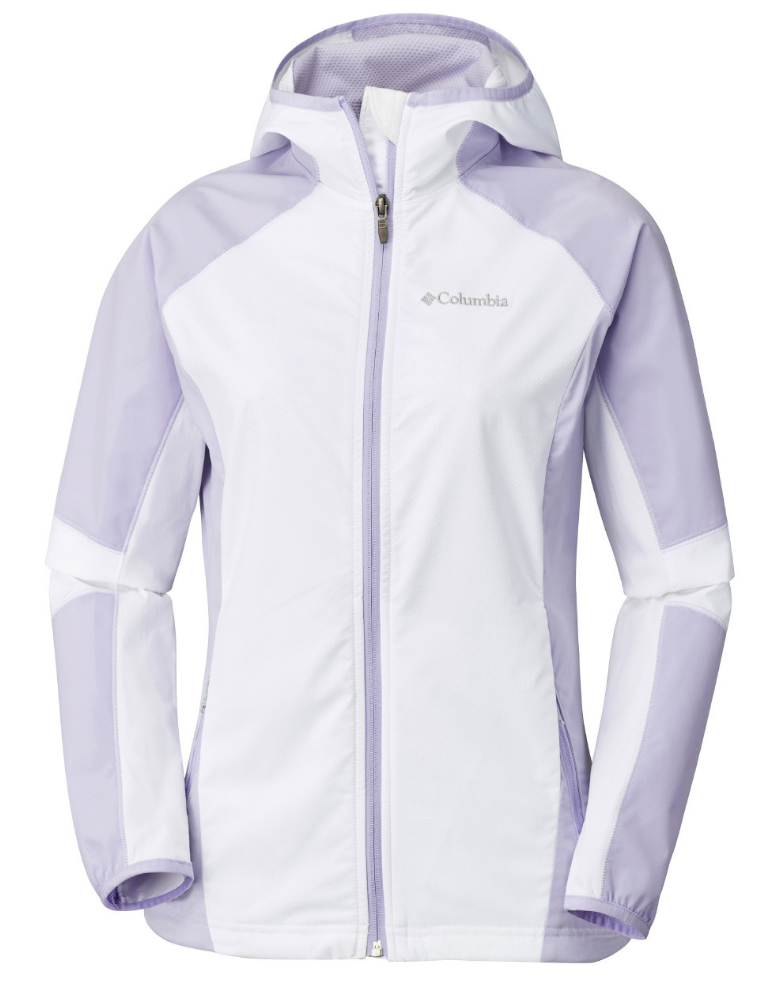 The Sweet As Softshell Hoody II from Columbia is a comfortable, flattering jacket that is the perfect companion for any active day. This full-zip jacket is specifically designed with spontaneous weather in mind. The softshell outer layer is water-repellent to protect you from the eerie morning mountain mists, and the overall lightweight material of the jacket will keep you cool and dry when you begin to work up a sweat.
Buy it now on Great Outdoors.
15. Garmin Vívosmart 3
Was: €123.00
Now: €99.00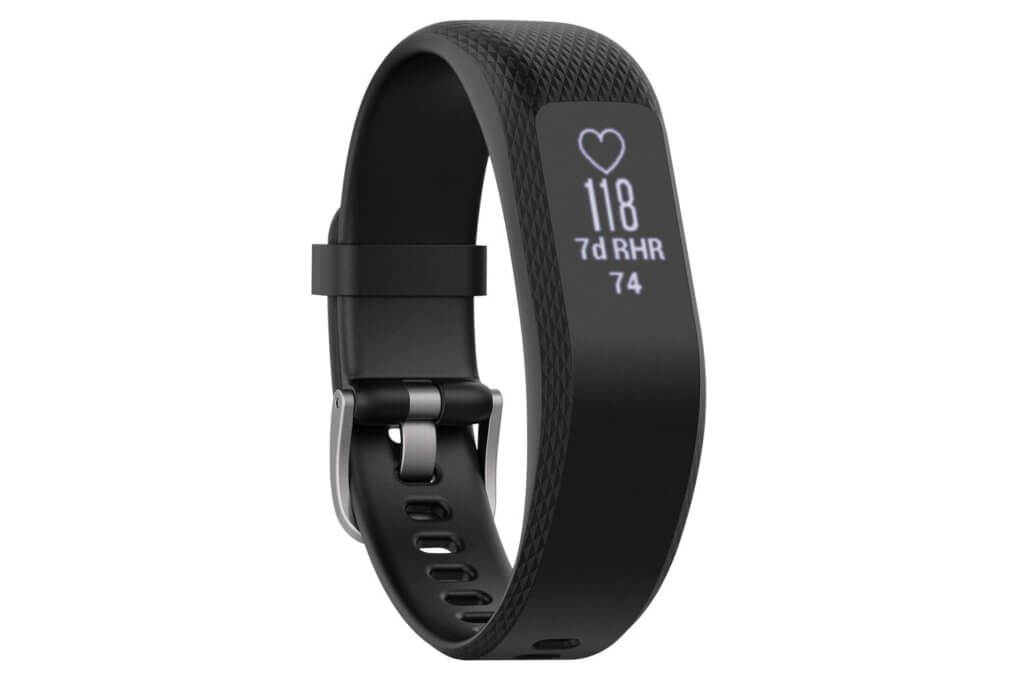 Garmin's Vívosmart 3 combines fashion and function is the most active way possible. Track your steps, monitor your heart rate, calculate your pace, access detailed fitness logs, and even calculate VO2 max estimations and fitness age. You can even track your stress levels, all without lifting a finger! Plus, with a battery life of up to 5 days, take it on your next week-long camping excursion to keep track of your progression — because you won't need to plug it in!
Buy it now on Great Outdoors.
Brought to you by: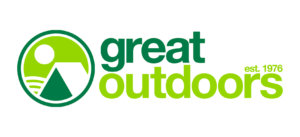 Check out our Hard as Nails podcast:
Like this? Check out these other articles: