Torn between wearing your work clothes on the bike or succumbing to lycra? These commuter jeans will solve that dilemma instantly.
We've all attempted to wear our work clothes on our daily cycling commute. But it's time to face facts, if you have any more than a 10-15 minute commute, then it just doesn't work. They are uncomfortable, offer no give, and you'll be sweaty and smelly on arrival. Then there's the other extreme of wearing all-out cycling gear and joining the lycra clad brigade storming through the city streets. If you are stuck somewhere in between then you'll need a pair of cycling specific jeans. Here are five of the best for men and women. Also, If you've heard of any good Irish brands that make them, please let us know!
Cycling Specific Jeans For Men
1. Vulpine Raw Selvedge Jeans
Price: From €74/£65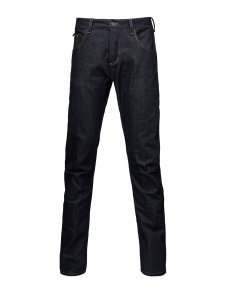 These Vulpine jeans are a straight cut pair that are great for hard riding. They are your classically styled worker jeans adapted for cycling, with a slimmer ankle to prevent chain oil incidents, a high back for coverage and a diamond gusset for comfort and to prevent chafing.
Available from: Vulpine
2. Levi's 511 Commuter Jean
Price: From €59/£52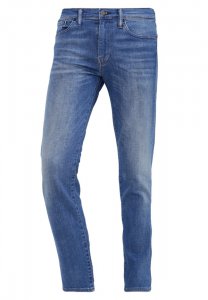 Levi jeans now have a whole commuter specific range. These are pretty much your standard Levi jeans with a few additional cycling features. The outer seam on both legs is finished with Scotchlite reflective material, and the fabric used is a little stretchier. The denim is treated with NanoSphere which makes them water and dirt repellent, plus the loop at the back waist fits a full-size U-lock. The only drawback is the double layer of denim in the saddle area is uncomfortable. But if you already wear Levi's, then you'll transition easily into these.
Available from: ASOS
10 of the best bike lights for commuting
3. Swrve Regular Trim Fit Jeans
Price: €90/£80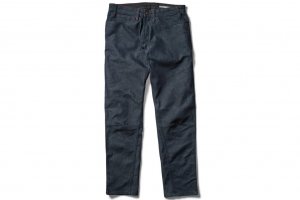 Swrve has got a name for itself in recent years for its cycle-friendly products. Their regular trim fit jeans feature a seamless gusseted crotch, articulated knees, reflective detailing and a slight rise on the back providing both function and comfort. These particular ones are made with Cordura.
Available from: Swrve
4. Rapha Jeans
Price: From €150/£131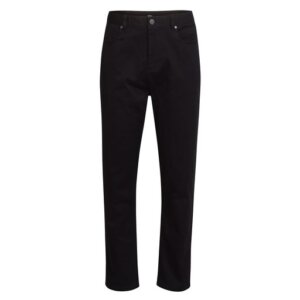 Rapha is definitely one of the top contenders when it comes to combining cycling apparel and style. Their jeans are durable, fast-drying, have a decent stretch to them and the addition of a branded reflective detailing on the right leg when rolled up is really slick. Other features include a white belt loop, a grippy waistband that stops the jeans from slipping down, offset inseams to prevent chafing, and deep-cut pockets to protect your valuables. They are made from nylon, cotton and Elastane yarns that is hardwearing, stain resistant and fast-drying.
Available from: Rapha
Cycling Specific Jeans For Women
1. Vulpine Urban Cycling Jeans
Price: From €63/£55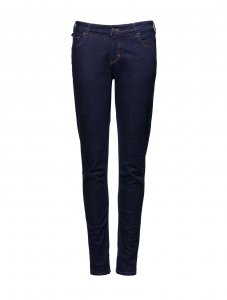 It's only in recent years that brands are catching on to the fact that women cycle too. These urban cycling jeans from Vulpine are comfortable, durable and stretchy. Features include a reflective drive side turn up, a diamond gusset to prevent chafing, a raised rear waistband to keep them in place while riding and knee darts to allow for easy movement.
Available from: Vulpine
2. Resolute Bay W1 Women's Jeans
Price: From €91/£80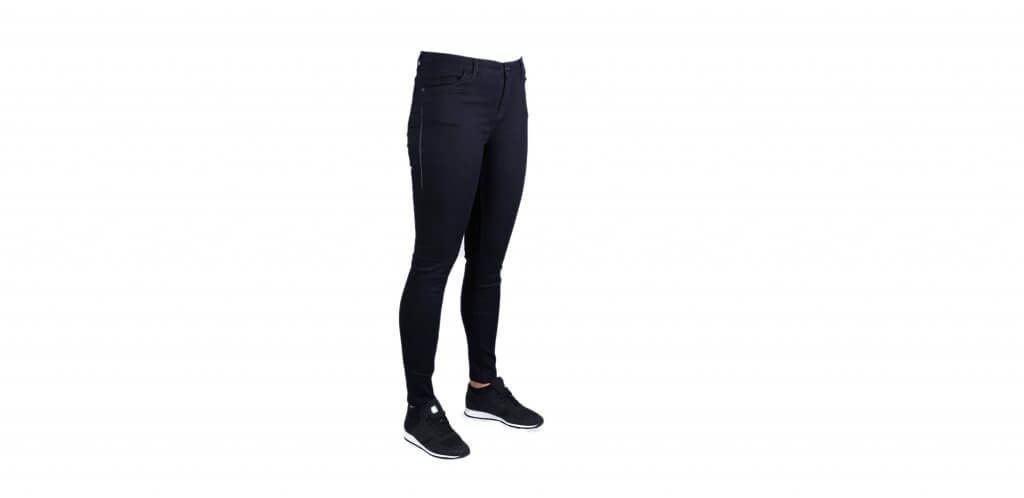 Resolute Bay's W1 jeans are a great pair of skinny jeans made from a super stretch denim. They are specifically designed for the cycling woman with a reinforced gusset, a 3mm black reflective strip on the back pocket, yoke and thigh seam. They are pretty stylish too!
Available from: Resolute Bay
10 of the best bike commuter backpacks
3. Rapha Women's Jeans
Price: From €115/ £100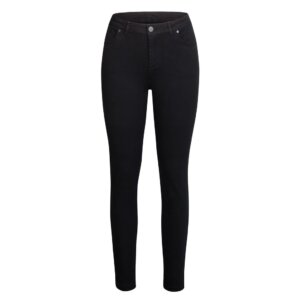 Rapha again must be mentioned. Their women's jeans are fast-drying, stain resistant and hardwearing. There have offset seams for comfort and branded reflective detailing when the right leg is turned up to keep you safe on the roads.
Available from: Rapha
4. Ligne 8 Simone Cropped Jean
Price: From €83/£73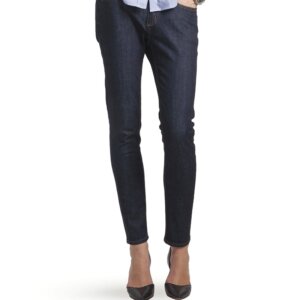 Ligne is an American company, but they ship to Ireland. Their cropped jean is perfect for your cycling commute. Made from stretch denim with NANOtex technology to repel water and stains. It's stylish while also been functional with a higher back rise and a contoured waistband, a discreet gusset with an anti-chafing liner, a reflective trim and both lower legs have reflective logos when the jeans are cuffed.
Available from: Ligne 8
Check out our Hard as Nails podcast:
Like this? You should check these out:

Previous Post

Next Post