Sleek, sexy, stylish — not exactly words that come to mind when thinking about Crocs. But, versatile, comfortable and convenient, now that's what I'm talking about! 
Let's be honest, if you are wearing Crocs out on the street, you're bound to get some funny looks and some unwanted attention. The Classic Croc style can be spotted from a mile away, with its thick rubber platform, bulky shape and aerated holes in and around the front of the light and durable shoe. Since the company began in 2002, Crocs have sold more than 300 million pairs of shoes in 90 different countries. Now, you might think that this is a major fashion faux pas, but Crocs can be an essential part of an adventurers wardrobe.
As adventure lovers, sometimes we have to put function over fashion, and in terms of Crocs, this is one of those times. Crocs are one of the most functional and flexible pairs of shoes anyone can own and as outdoor-enthusiasts, this versatile product proves to be an essential piece of kit — no matter how ugly they look! Here a few reasons why Crocs should make it on to your packing list for your next adventure!
1. Blistered Feet After a Run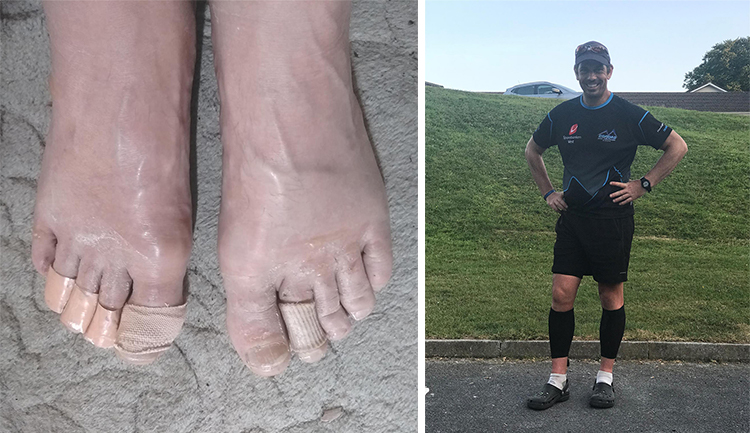 You've just completed your Sunday long-run of 32km. Your toenails are falling off from all of your training, your shins are killing you and the blisters on your feet are making it next to impossible to walk. For the past 10km, you've been dreaming about the second you would be able to sit down and take off your shoes. But, per usual, you do not have time to plop down on the couch and prop your feet up — you have groceries to buy, bills to pay and kids to pick up!
Don't stick your sore feet back into your constricting trainers, take your socks off and slide into your comfortable Crocs to run your errands. Your feet will feel cool, dry and free all day long. Trust me, your blistered feet will thank you for wearing a loose shoe that protects your sores and also allows them to breathe.
During his longest continuous triathlon (19km swim, 900km bike, 210km run), endurance athlete Paul Gosney, suffering from horrible swelling and blisters on his feet, found he could no longer fit into his trainers during his run. His solution? Slide on his Crocs, activate his action-straps and run his last 40km in Crocs. The shoes allowed him to complete this mega-triathlon when regular trainers failed him — a true testament to their durability and trustworthiness!
If Gosney can run 40km in Crocs, you can bet you will be comfortable running to the store in them.
Attacking Ireland's Longest Triathlon: Paul Gosney on Blisters, Bruises, and Barrelling Through Pain
2. Warm and Toasty Toes After Swimming
Crocs has hundreds of different designs, patterns, colours and styles to choose from, including specifically designed shoes to keep your feet warm when you need it most. Sea swimming in the chilly waters off of Ireland (or the downright frigid waters during the winter!) not only allows you to swim but also allows you to get a quick run in! Because as you come out of the water, you know you're going to sprint to your car to peel off your freezing wetsuit and get into warm, dry clothing as quick as humanly possible.
Well, the Classic Blitzen III Clog from Crocs is an easy slip-on shoe that has a warm and fuzzy fleece lining to keep your toes toasty after coming out of the ocean. They are extremely easy to slip on and off, so in a matter of seconds after stripping off your wetsuit or togs, you will be warm and comfortable in these multi-purpose slippers.
3. Proper Protection
Going coasteering, rock climbing or jumping? Crocs are the perfect companion to bring along with you. The lightweight material makes you feel like you're not wearing any shoes at all, but the durable rubber provides optimal protection against harmful edges and rocks. The back strap of the Crocs keeps your shoe on nice and snug, so you don't have to worry about losing a shoe to the elements! So, slide on these kicks and strap in for an afternoon of comfortable climbing!
4. Go Full-Dad Mode
One of the best things about Crocs? You can wear them with socks! You might start to fit the stereotype of a dad wearing socks and sandals, but sometimes after hours of surfing, flip-flops just won't do the trick for keeping your toes warm. But, being able to wear your favourite pair of socks easily under a slip-on shoe is a rarity and pleasure that is truly one of the "little things in life" that puts a smile on your face.
5. Hanging Around the Campsite
No matter how comfortable your hiking boots are, after a full day of trekking through the mountains, it's certainly lovely to unlace your shoes, slide them off, and air them out. Once again, flip-flops do keep your feet cool, but they have extremely little support and protection. Crocs, on the other hand, would be a perfect option to throw on. With rocks, roots, dirt and branches all around a campsite, you want your feet to be as protected as possible, but you also want a lightweight shoe that keeps you relaxed after a long hike!
6. Slip On, Slip Off, but Don't Slip!
We all know the itch you get to sprint into the water once you get to the beach. Wouldn't it be a whole lot easier to just be able to quite literally flick your shoes off as you run down the sand to the waves? Well, Crocs can do that very thing, and their well-tractioned soles will also protect you from wiping out on the wet surfaces as you run down! Crocs have a rotating back-strap, which is more commonly known as the "action-strap," because once you put them on your heels, you can do anything!
If you feel like you need to warm up a bit before you head out into the surf, you can even run a few laps around the parking lot in your Crocs without having to worry about them falling off, and without having the hassle of tying your trainers or even wearing them when your feet are covered in sand. Then, easily toss them off with just a flick of your ankle!
7. Go From Day to Night!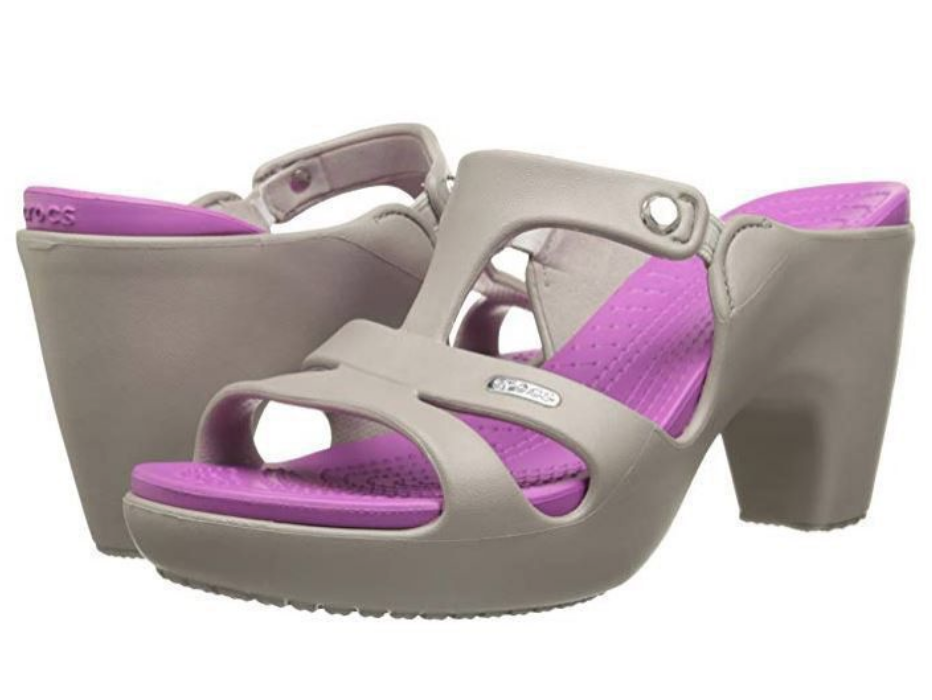 Just kidding … but, at least you know there's the option!
There are hundreds of reasons why you should add crocs to your adventure kit and to shut down all those who oppose, simply ask yourself, would you get more joy out of worrying about what other people think of what you are wearing, or would you get more joy out of slipping your aching feet into a comfortable pair of crocs after a long day of hiking? You decide!
 Check out our Hard as Nails podcast:
Like this? Check out these other articles: