In 2018 Kiko Matthews broke the world record for the fastest female solo row across the Atlantic with a finish time of 49 days, 7 hours and 15 minutes.
A 4,819km epic across the Atlantic Ocean from Gran Canaria to Port St. Charles. Her story is much bigger than that though, in 2009 she was diagnosed with Cushings Disease, a rare and life-threatening condition which causes tumours on the pituitary gland. Surviving this changed Kiko's outlook on life irrevocably. Her determination and mental strength are unmatched and we love her story of novice rower to world record holder. We caught up with Kiko to talk all about her adventurous lifestyle and becoming the fastest female to solo row across the Atlantic.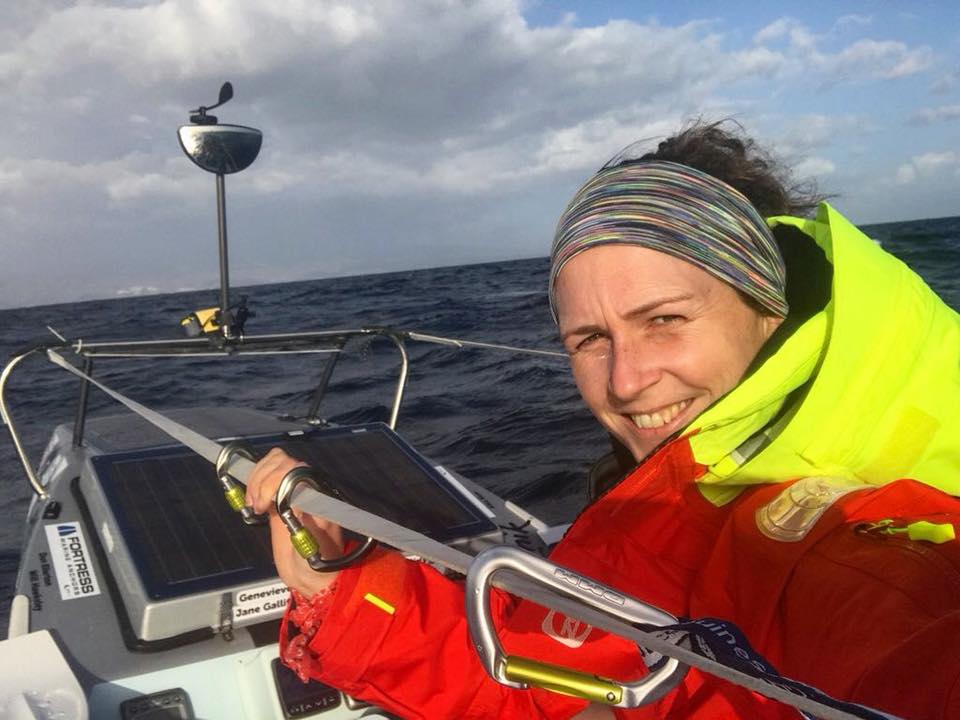 Back in 2009, you were 28 years old at the time and suffering from memory loss, muscle wasting, osteoporosis, diabetes, insomnia and psychosis. How did you feel when they figured out that it was Cushing's Disease?
I was looking really funny. I was a bit hairy, spotty and my legs were getting a bit thinner and I just felt weird. I was losing weight rapidly, about half a kilo a day or something. To actually get a diagnosis was quite a relief. People get scared about going to the doctor in case they find something, but surely that's a better option than not knowing.
After surgery, you went back to teaching but your mindset had changed in many ways?
Yes, I'd say it gave me a very good excuse to not be doing the job that I was doing. I was a science teacher. I loved the kids, the teachers and science teaching but all together, it just didn't really work. After I was ill, I went back to teaching thinking that the reason it hadn't worked was because I was ill. I soon realized it was still the same. I was like, 'Come on Kiko, you're not even meant to be here. This is extra time in your life, why would you do something that you don't want to do?'. But it's funny because actually everyday is extra time for everybody, so I feel really lucky that all happened because it just gave me a kick up the ass to find out what I wanted to do.
Was there a specific moment that you decided you wanted to take on this challenge or was it more like a series of events which led to it?
I guess one could say that everything is a build up to something. I do remember my Mom saying to me that she thought Prince Harry would make a good boyfriend and I sort of thought about it, 'Yeah, how would I get his attention? I know, I'll go row the Atlantic for a world record and he's bound to hear about me.'
I had met someone who knew someone who owned a boat and this person said to me, 'You need to do a challenge. You're amazing. Get out there a do something.' It was also a bit of 'third-child attention seeking', no one was listening to me so I thought maybe I just need to prove to them that I am as great as they are.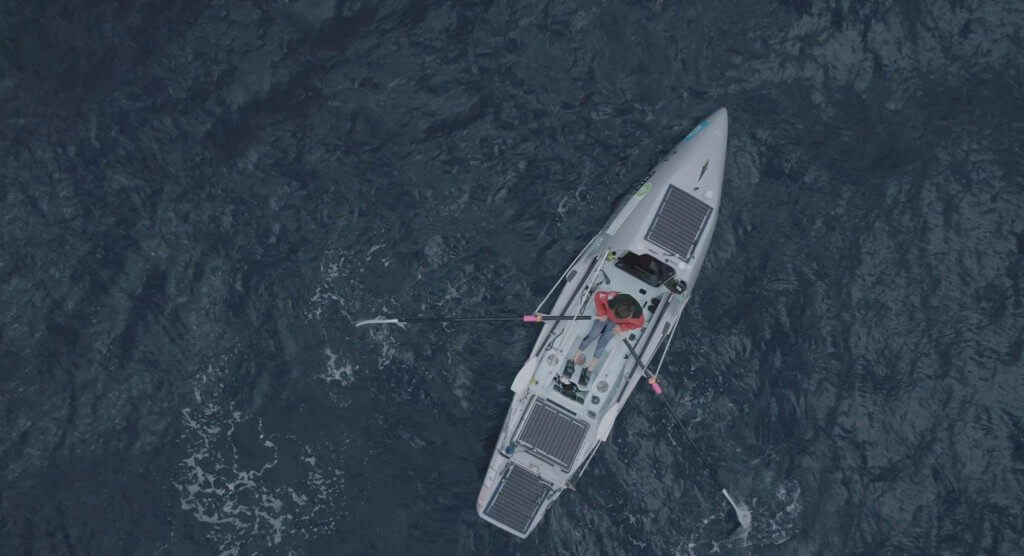 Did you have a routine on the boat? Was it always structured or did it vary from day to day?
I intended it to be structured, but I tried doing that and it didn't really work. So, I basically had a rule that I had to do 12 hours of rowing per day. Some days I felt better so I did 14 hours or I did 16. Some days it was really windy at night time and I hated being out, I hated being wet. I would do all my rowing during the day when I could see. When it was flat calm, I would do more rowing at night because it was so beautiful and it was cooler, so it made more sense to do rowing at night time and sleep more in the daytime.
Meet the Oldest Woman Ever to Attempt to Row An Ocean Solo (And She's Irish!)
At some points, I would do one hour on, 20 minutes off, and that was when I was really exhausted. I was so good at sleeping. I could just get in there and I'd wake up a be like, 'Oh my god I've been asleep for hours!' Or I could sleep for 10 minutes and I'd be revitalized. When you've got nothing else, you've got no markers in your life, there's nothing. At 11 o'clock in the daytime, I'd be like, 'How many hours have I done? Two hours, four hours? no that was yesterday. When did I get up this morning?' Time disappears basically. Time becomes less and less relevant.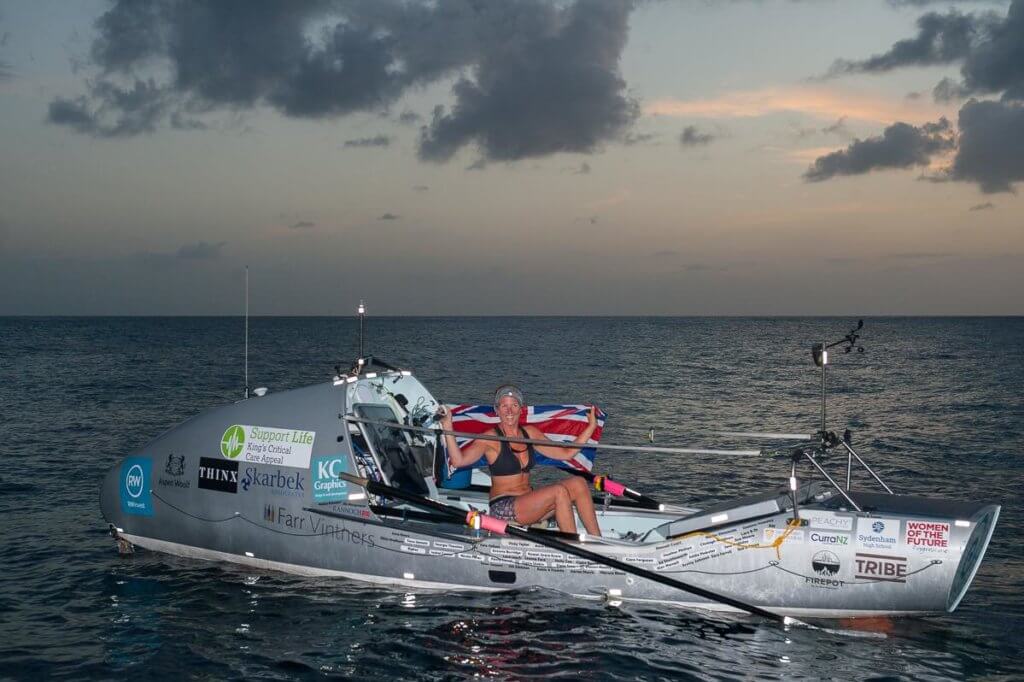 Was the first half of the challenge more difficult and the second half easier?
Yes, the first week I loved. I was so excited. Then into the end of week two or week three, I became exhausted because I hadn't been eating that well and I think I was just wet and soggy. It was just a bit like, 'Oh the excitement has worn off now.' But as the miles started going down from the halfway point, that was just so nice to see. Every day and a half you would clock 100 and be like, 'I'm one less down! I'm one down! I'm one down!' And then suddenly you're at 100 and you're like, 'Oh my god I'm so close now! I can't believe that this is happening!'
You've got some very interesting and exciting plans coming up, can you tell us about them?
It's called Kik Plastic. I'm going to be cycling the coast of the UK. It's very community based, totally not about me. I will be doing 6,700 km but I'm dividing it into 12 legs so I'm inviting corporates to sponsor a leg and to come get involved. Every evening we're doing a beach clean with a school in the community, the idea being that those schools and communities will go back to their home or workplace and make a change. I'm not sure what's going to be harder, entertaining or cycling!
Listen to Kiko Matthews full podcast here:
Like this? You should check these out: