Navan native Michelle Hardiman has recently finished another leg of her world cycle, a 9,000km spin from Vancouver to the Panama Canal.
Michelle Hardiman (45) is slowly making her way around the world by bicycle. A former NGO worker who used to wear a suit, spend multiple nights in hotel rooms and commute to meetings by taxi, has transformed her life. In recent years the Navan native has cycled thousands of kilometres in Australia, Morocco, Colombia, Jordan, Chile and Bolivia to name just a few. Her latest adventure saw her cycle almost 9,000km from Vancouver to the Panama Canal. She spent 217 days on the road, 131 of those on the bike and spent just €3000.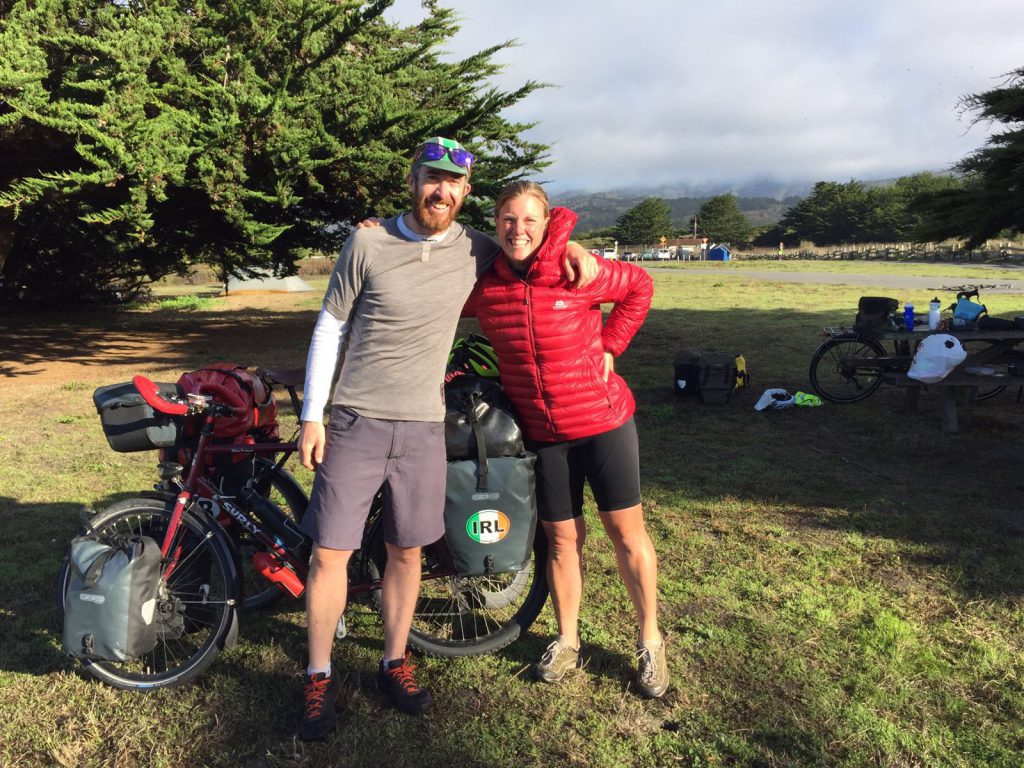 "Travelling in the US as a solo female is very easy. It's where the Warm Showers network started (host site where you stay with local families) so there are loads of host houses willing to take in travelling cyclists. The infrastructure is great and roads are well signposted.
"But while developed countries are easy to cycle in, from my experience the real magic happens in poor countries. Once I crossed over the Mexican border I let out a sigh of relief."
The difference she saw between the two countries was instantaneous and profound: "there is no running water in most of Mexico and people have adapted to having no access to it. When I asked people if it bothers them to have to buy 25L plastic bottles and lug them home on a daily basis they often didn't understand my question. They didn't know anything different. When I heard people complaining in Louth/Meath this week about having no running water for a week, I smiled thinking what a privileged life we have become accustomed to."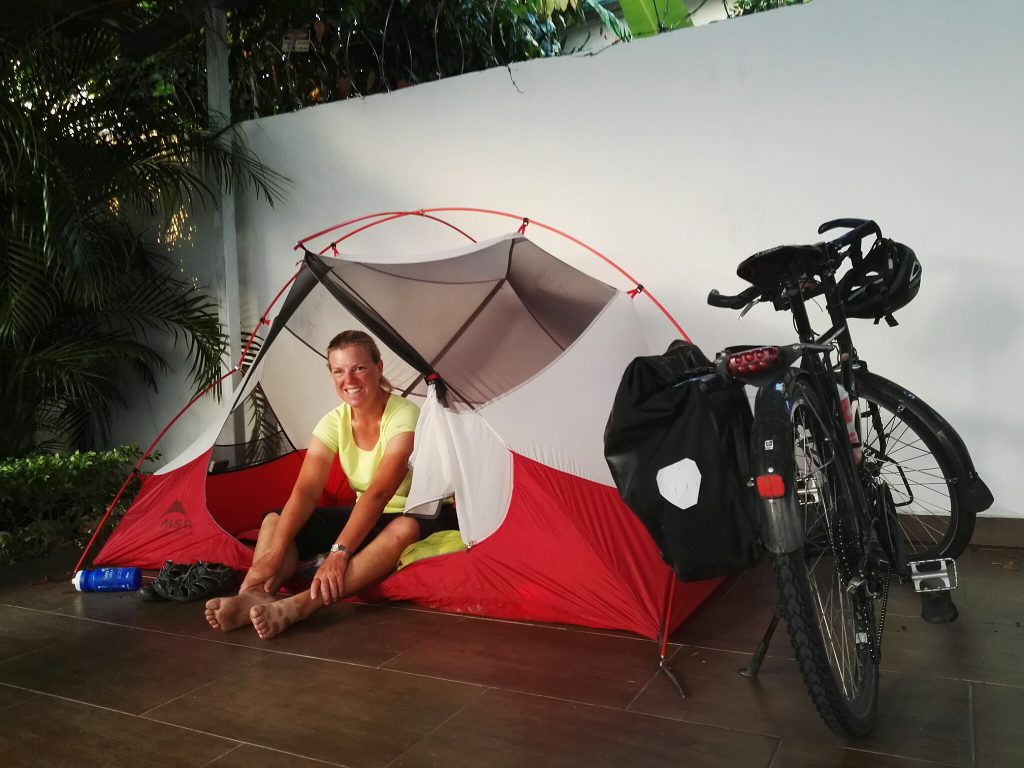 When talking to Michelle, there is a sense that kindness prevailed everywhere she rode. In the U.S: "a couple of times I shared my porridge with homeless men who would use the hiker/biker sites in the campsites as their home for the night. Once they arrived with a bike they were allowed to stay. Most I spoke to were Veterans who had been injured in Vietnam and now lived on the streets."
Ride of a lifetime: Gavin Hennigan solo rows the Atlantic
In Central America: "locals want travellers to be safe so they often arranged accommodation for me in the next town or village be that in the fire station, at a church, with the Red Cross or with their cousin. Very often the firemen in one station would help me plan my route for the next day and then ring the fire station in the next town to say that I was on my way."
What she saw and experienced on the road is the envy of every office worker's day dreams, and goes someplace in explaining the draw to drop everything and just cycle.
"I saw lots of whales. Planet Earth taught me that they travel at about 30kmph so sometimes when I saw them spouting water off the US coast I smiled thinking that we were actually both travelling the same route."
"I camped amongst the 100m tall Red Woods in California. I followed crops; apples in Washington, strawberries and persimmons in California, avocados and agave (used to make Tequila) in Mexico, watermelons in Guatemala, sugar cane in El Savador, tobacco in Nicaragua, pineapples in Costa Rica. I find it endlessly fascinating seeing what grows where."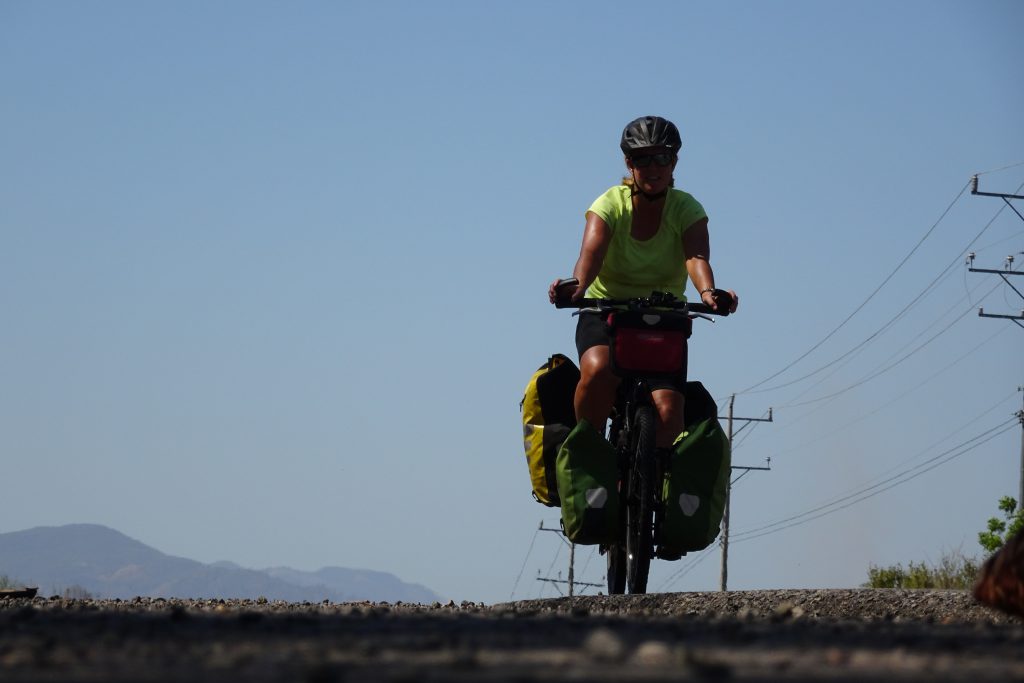 But there were tough times too: "If I happened to be riding at sea level in Central America, temperatures got up to 40°C most days. It cooled to about 28C at night which made sleeping in a tent really unpleasant. I slept just in the inner tent but needed to keep the doors closed so as not to be bitten.
"Lying in a sweaty heap, half naked on a thermarest waiting until the small hours of the morning for sleep to arrive will be a long lasting memory of the trip."
"I set the alarm for 4am on those days needing to be on the road by 5am, before sunrise. I cycled until roughly 11am and then called it a day."
Meet the first woman in the world to conquer the 7 summits
But why does Michelle do it, why not pick a place and settle down like the majority of us have chosen to do? "The way I describe it to friends is that when I'm 'on tour' I'm the five-star version of me. I wake without an alarm, often to birdsong or just to the light entering my tent. I don't need to wear a watch. I follow the sun for directions. I eat what is growing on the side of the road. I rely on locals to tell me where to go and where to stay. I'm in the fresh air all day. I get plenty of exercise. I have lots of time to read and chat. It's totally and utterly my comfort zone."
Michelle is currently taking a few months out to build back up the funds before she hits the road again to either continue from Colombia to Ushuaia (Argentina) or to cycle from northern Alaska to Vancouver.
Follow Michelle's journey on: shellon2wheels.blogspot.com
Check out our Hard as Nails podcast:
Like this? You should check these out: