In 2001, Helen Turton first clipped into a pair of cross-country skis. Four years later she skied to the North Pole. Since then, Helen has guided over 80 expeditions in the polar regions and if you include her own personal expeditions in that, the number would be well into the hundreds. The 53-year-old former teacher now runs the company Newland which specialises in guiding and logistics in the polar regions. 'Life is happening now – live it' is the company's motto.
Helen has led expeditions in Svalbard, South Georgia, the Falklands, Iceland and most impressively, the big three – the North Pole, the South Pole and Greenland. She is your ultimate hardcore adventurer. She has been to the North Pole five times and the South Pole twice but has never travelled across the water to Ireland, until now!
The Sheffield local will be at the Basecamp Outdoor Store on Middle Abbey St, Dublin on Wednesday 23 May 2018 at 7 pm to talk all things polar exploration. Her talk will tell you everything you need to know about doing a polar expedition. She will also discuss her expeditions to the North Pole, South Pole and Greenland. Tickets cost just €5 and you can get them here.
In the meantime, read on for a little snapshot of Helen Turton's incredible adventures…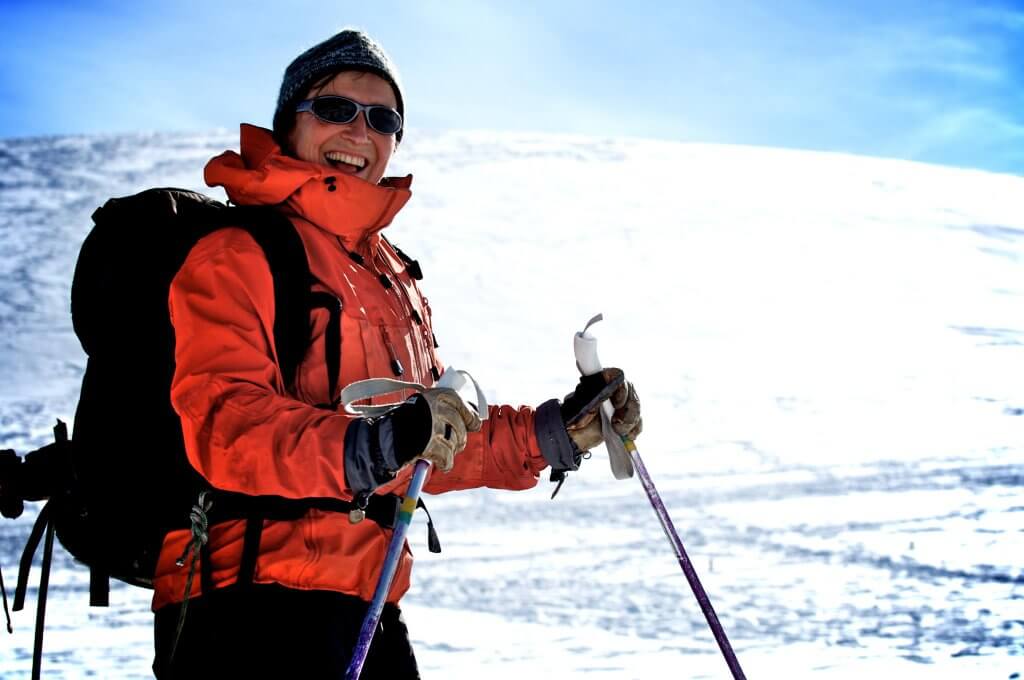 I fell into skiing by accident. In 2001 there was foot and mouth disease in the country. I was working through my winter outdoor qualification at the time and suddenly all the hills and mountains were closed. I was going up the wall! I'd taken for granted all these wide-open spaces. I went to Norway on a last minute ski trip in Easter and I loved it. Straight away I thought this is the way to get around in winter. A couple of trips later, I was onto doing my first expedition to Svalbard, Norway. I loved the idea that whatever was in your sledge (pulk) is all you had and if you forgot anything, you just had to improvise. I remember thinking, 'wow this is the life for me'.
An Epic Snowmobiling Expedition in the Heart of the Siberian Wilderness
When I decided that I wanted to ski to the North Pole, everyone told me I was crazy. They couldn't understand why I would want to spend so much money to be cold and miserable. But I really, really wanted to do it. I was fascinated by the whole idea. You have to give up a lot of things and work super hard to earn the money but if you want something that badly, you just have to go for it. I have always been fascinated by those two pages in the Atlas, the map of the Arctic and the Antarctic. I was so curious to know how you could survive in those kinds of environments and that drove me to see it for myself.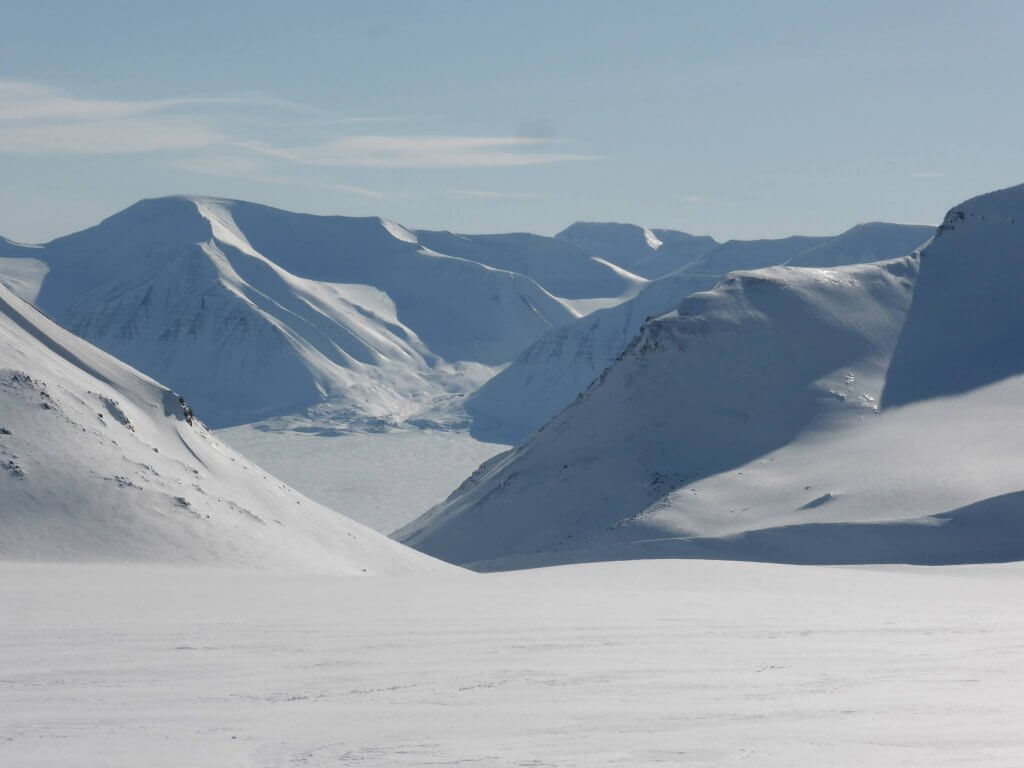 Expeditions will never go exactly to plan. On our last trip to Svalbard, we had some very stormy nights. We were tent bound for three days. But you have to look at it in a positive light. It's lovely to catch up on some sleep! Every now and then we had to go and dig out the toilet. It's inside a trip wire fence because you have polar bears up in Svalbard. And when the wind changed direction, we had to rebuild the toilet so as to have some shelter from the wind. We also had to dig out the tents every so often.
6 Things to Know Before Climbing Aconcagua
Some days are tough, you ski for maybe 8-10 hours and your mindset goes through certain phases. On day two or three I go through the, 'I really miss a roast dinner' phase. It's all very food focused. Then on day nine or 10, I think, 'why on earth am I doing this again? I must be crazy doing this with my life!' That lasts for a couple of hours and then you get past it and just get on with it. It becomes the norm, another day at the office. I personally think that's harder than the physical part.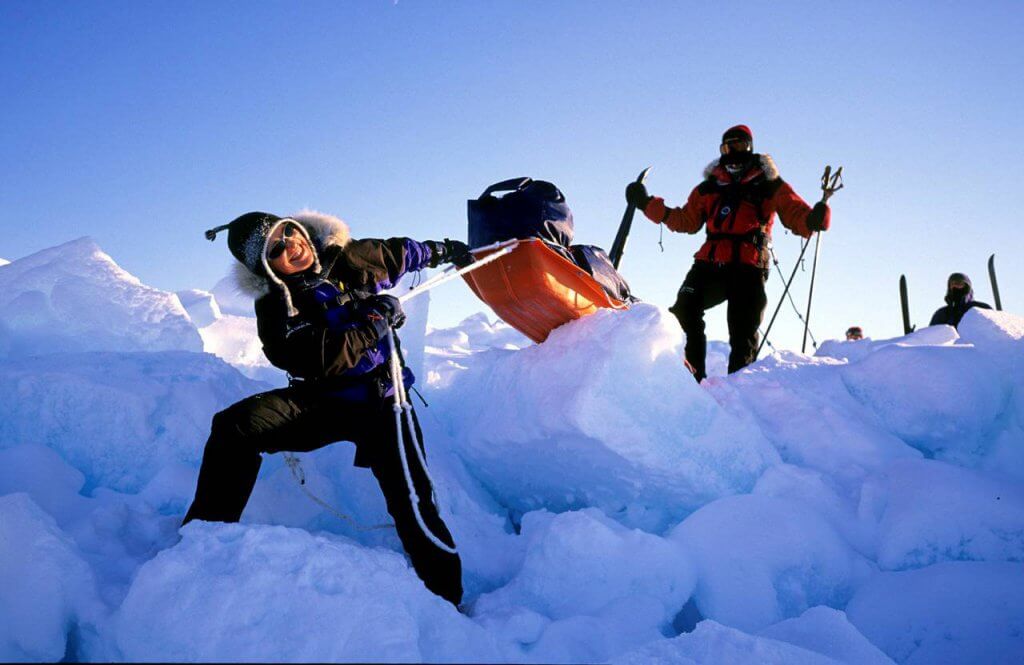 A lot of people crave this simple life. They are quite glad when they go out of reach of mobile phone coverage. They can detach from all of that noise for awhile and just focus on the basics. Things like getting your shelter up, getting some food inside you, changing into your dry clothing. It cuts out all the other rubbish in life.
There are always people on the trip that get really despondent thinking about returning to reality. They haven't even finished the trip and they are craving the next trip. I felt the same when I was in the classroom teaching. I knew it wasn't quite right for me. It didn't give me life satisfaction. Often it's a big step to give up what you've already got and go in search of something else. Sometimes you are not quite sure what it is even but you know that you haven't found it yet. I ended up resigning from a well-paid middle management job with quite a lot of security but I'm sure as hell living life now doing what I'm doing. It all comes down to if you are willing to take the risk!
If you would like to hear more about Helen's incredible adventures, then head along to her talk at Basecamp on Middle Abbey Street in Dublin on 23 May 2018. Tickets cost just €5 and can be purchased here.
Check out our Hard as Nails Podcast:
Like this? You should check these out: