Mountain biking requires a certain level of grit, stamina and determination. The epic descents, strenuous climbs, and harsh terrain can make for a thrilling ride, but one that requires intense concentration and vigour. Now, imagine cycling through all of these obstacles not on a normal mountain bike, but on a unicycle.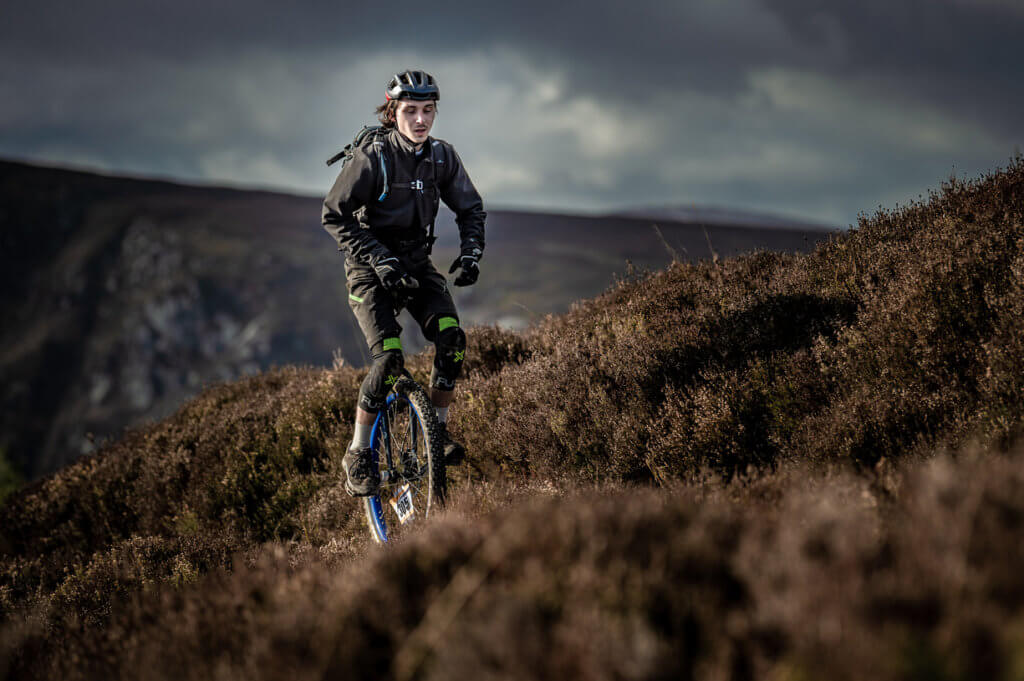 Souryan Dubois has recently completed a feat which no one has ever accomplished before – competing in the Biking Blitz mountain biking race on a unicycle. Dubois completed the 14km challenge on 10 February 2019, placing 89th out of 125 mountain bikers, and also received an honourable "unicycle mention."
"The day before the race, I thought 'Oh, why not join it?' Because I realized that it was a beginner open competition, so I thought maybe they would let me ride my unicycle. So I just came on Sunday and said that I wanted to do it – it wasn't planned at all," said Dubois, commenting on the spontaneity of his decision to join the first round of the Biking Blitz.
"I didnt know I would do it, I just signed up the day before," he laughs. "[The officials] told me they had never seen someone do it, so they were very surprised."
8 of the Best Mountain Biking Events in Ireland in 2019
The 20-year-old Frenchman began unicycling when he was 9 years old, after receiving a unicycle for his birthday. Since then, he has cycled in international competitions, such as the 2018 Unicycle World Championships in South Korea, where he earned first place in the Marathon Standard (42km), second place in the Cross Country category, and second place in Uphill category.
"It started when I was young. I just wanted to do something different from everyone, and then when I started doing competitions, I realized that I was quite good," said Dubois.
His training schedule has recently lightened, so he decided to have some fun and enter the Biking Blitz for the sheer enjoyment of the trails.
"I started at the back of the pack, so all the bikes started in front of me. Then I started to overtake people because, on the unicycle, I am quite good at the climbs," said Dubois. "So each climb I would overtake people, but then on the downhill, I would have to stop on the side to let the bikes pass because on downhill I can't go as fast because I then don't have any free will on the unicycle."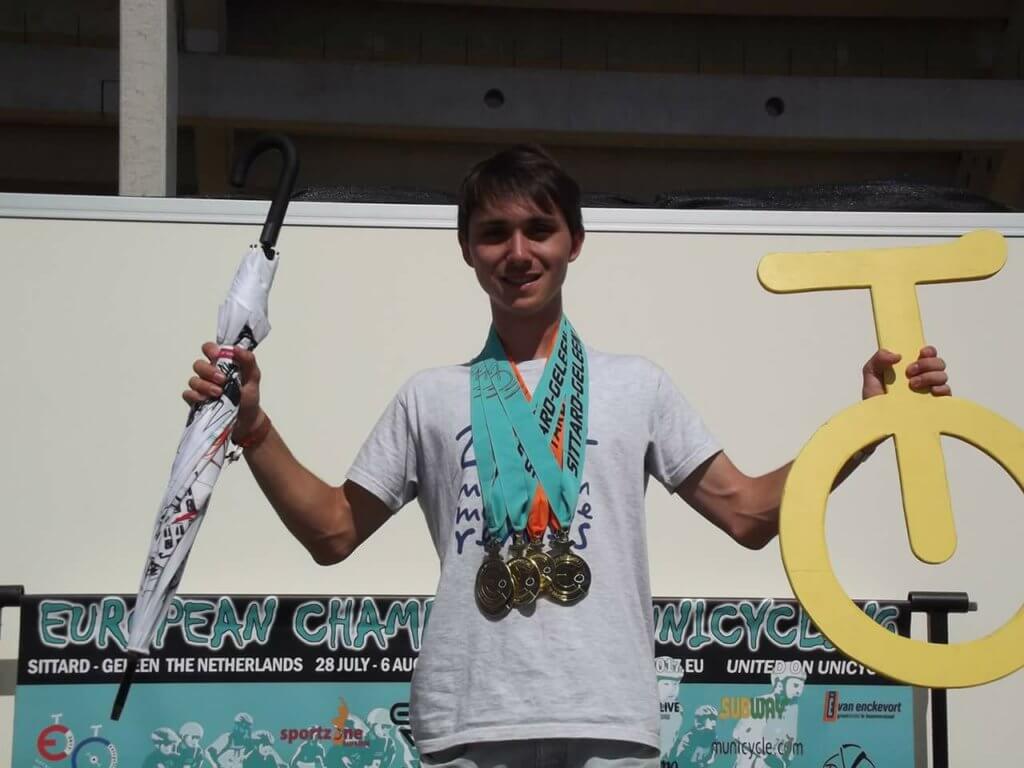 "It's always funny for people to see me on a unicycle, its quite surprising for them to see me riding alongside them," he laughs.
Coming in 89th place was thrilling for the unicyclist, but, his focus (other than concentrating on maintaining balance) is not on the results, but rather, on the simple joy of the trail.
"It was my first race [of the season], so I didn't prepare or train very much, so I was very happy with the results," said Dubois. "I don't watch for the results, I do it for the fun of it and for the pleasure of riding good trails."
Dubois hopes to return to the Unicycle World Championships this year to defend his titles as well as possibly break the record for the marathon category.
Like this? Check out these other articles: