Adventure racing is not for the faint of heart. With distances ranging anywhere from 10k to over 150k, adventure racing pushes even the toughest athletes to their mental, physical, and emotional limits. But one thing is for certain, the feeling of crossing the finish line, no matter how long your race, is one of the best feelings in the world.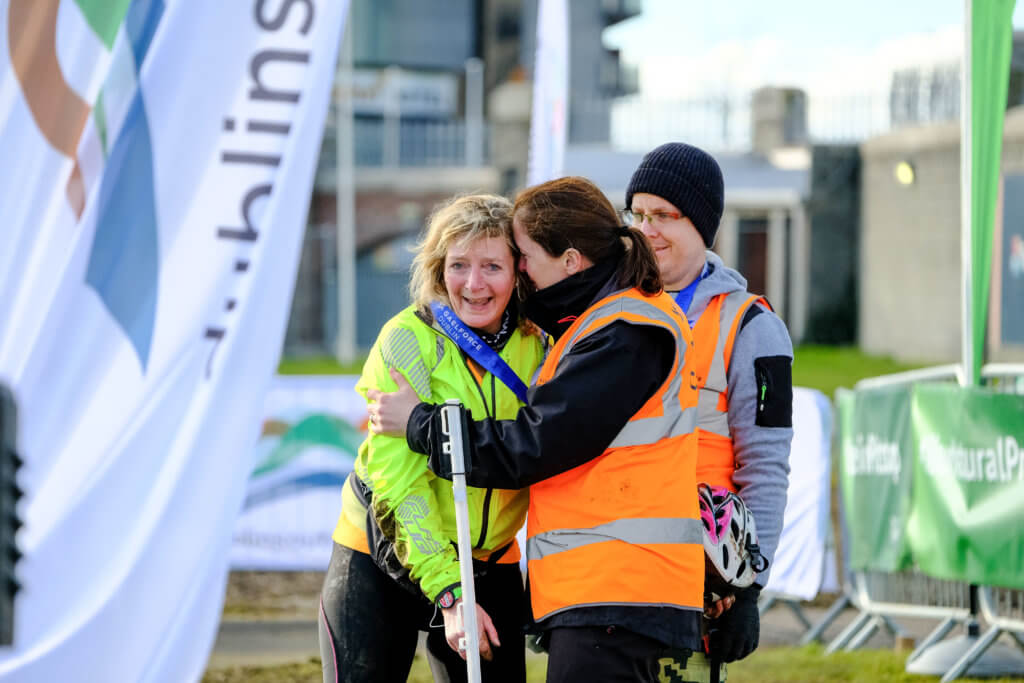 Adventure racing can incorporate a multitude of disciplines, such as running, canoeing, kayaking, and cycling, and are mostly aimed at those who would rather a challenging endurance race that requires a steadier level of exertion over a longer span of time – giving the athletes ample time to fully enjoy the experience and the landscape.
In Ireland, we are very lucky as there is a wide range of races with varying distances and difficulty levels to choose from. Gaelforce organises five different adventure races across Ireland, offering up a distance to challenge everyone from first timers to hardened adventure racers really looking to up the ante. Contrary to popular belief, even at the extremely difficult levels, these races are designed for anyone who is up for the challenge.
Nikki Darling (58) is the perfect example of a hardworking, ordinary individual who recently caught the adventure racing bug and has since fallen in love with the highs and lows that come when you step out of your comfort zone. Nikki shows us the positive impacts of pushing past your previously conceived limits and highlights the reasons why adventure racing is for everyone.
1. There's Always Time to Train
At first glance, adventure races can seem like an awesome challenge that would take months of intense training to complete. However, according to Nikki, the training for her races is always fairly easy to fit into her day-to-day life.
Nikki lives in Dublin, is a mother of three children, and has run a crèche for the last 25 years. She has participated in multiple trail running and adventure races, including the Gaelforce Bray 10km Cliff Run and the Gaelforce Dublin event (a 49km run, cycle, and kayak adventure race). Now, for most people, 49k sounds like a daunting, almost impossible task. But, for Nikki, it is a welcomed chance to get out, get active, and enjoy the great outdoors.
"At one stage you have to actually run through practically a bog with your bike, which was very hard but still challenging and enjoyable," says Nikki, speaking about the Gaelforce Dublin race. "The run was challenging as well, I'm not a great runner. I run so that I can do these adventure races, so the run was quite challenging too."
Due to her busy schedule, Nikki has had to come up with some creative ways to squeeze in her training. A few years ago, she even set up a running group for the parents of her crèche to give them the opportunity to have a stress-relieving way to stay active – and, to hold herself accountable for her own running.
"It makes me run because if I lead the group, I have to be there," she laughs. "It gets them talking, it gets them moving and it sets a really good example for their kids."
Nikki also goes to the gym regularly with her daughter and cycles to work every day. But for Nikki, exercising to train is not at the forefront of her mind, but exercising for wellness certainly is.
"Not everybody likes exercising, but it just makes me feel a lot better, and it gives me more energy," explains Nikki. "Exercise is just a really important part of your daily life and I just feel like it really helps with every aspect of my life. And I know that not everybody likes going to the gym, but everybody should find some sort of physical exercise that they can incorporate into their day because it just really helps everything."
The Best Adventure Races in Ireland in 2019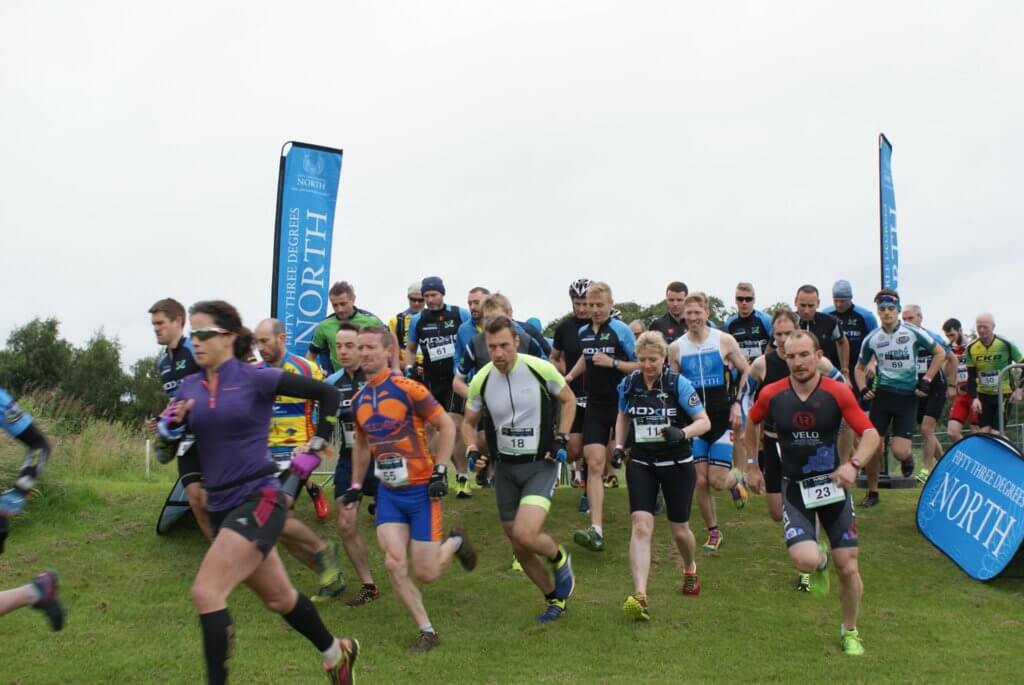 2. The Feeling of Accomplishment is Unmatched
Nikki does not participate in these adventure races to win. Instead, she pushes her mind, body and soul in order to relish in the sheer accomplishment of her task after she crosses the finish line.
"The feeling of running over the line and knowing what you've achieved, the feeling of having completed and achieved and done it, it's just brilliant. It's like a drug," says Nikki.
"The thrill of it, the fresh air, being outside, and just knowing that I can do it is incredible. I'm not getting any younger, so I need to keep doing it just to keep fit. It's just enjoyable, and I would say running over that line, even if you do end up face down in the mud, you just feel really good."
3. Uplifting Encouragement
"The adventure races, certainly the Gaelforce ones, they're organized really well and they're fun. You know that the people are there and they're helping you along and the people along the way are really helpful," says Nikki.
You are surrounded by like-minded people who want to see everyone succeed
Sometimes, with exercising, society can get so wrapped up in the competitive edges and health benefits that we forget to take a step back and realize what it should be about – having fun. During adventure racing, you are surrounded by like-minded people who want to see everyone succeed, which is an amazing atmosphere to be a part of.
"If you're really struggling along the way and someone goes 'well done, keep going!' that might be all you need to keep going," says Nikki. "Everybody thinks that it's so hard to do all of this when it's really not. If you just put your mind to it, it just keeps you fit, keeps you breathing."
4. Camaraderie Over Competition
Nikki praises her times at the Gaelforce events, remembering the positive camaraderie at the start line as well as all throughout the race.
"The energy is amazing at the Gaelforce events. They always have this big warm up and everyone is jumping up and down to music. The thing I like about the adventure racing is everyone is there for fun," says Nikki.
Nikki reminds everyone that it is ok to not be in the fastest group, but that the whole point of these races is to enjoy being out in nature and to enjoy the electric atmosphere.
It's supposed to be fun, it's not supposed to be too serious.
"I'm not in the first wave – I am always in a wave surrounded by people like me, who just want a bit of fresh air, a bit of fun. So it's not competitive," says Nikki. "It's all excitement and there's a lot of positive energy, and everyone is sort of excited to get through and challenge themselves. There is an incredible atmosphere at the beginning of the race. And that for me is the whole point of adventure racing, it's supposed to be fun, it's not supposed to be too serious."
10 of the Best Running Events in Ireland in 2019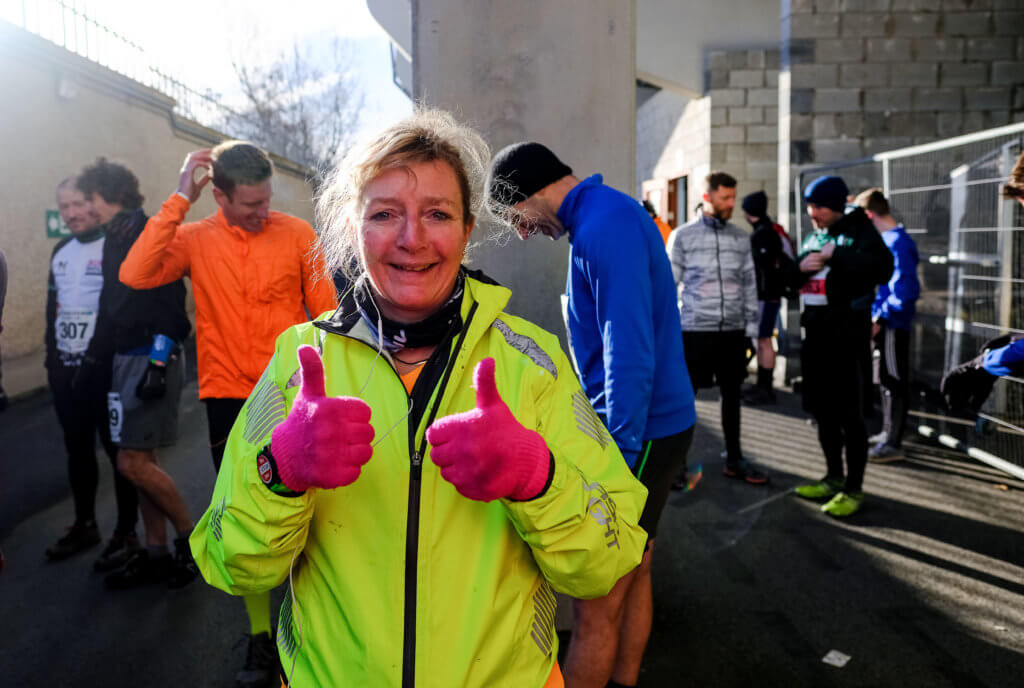 5. Some Advice for Newbie Adventurers
Nikki urges anyone who might be intimidated by adventure racing to start small. Darling got her start at her gym when she began participating in the gym's races that consisted of a 5k run, 750m swim, and 20k bike all within the confines of the gym. She then realized that she could push her body a little bit further each time.
"Just start with a small race. Start with something that isn't too challenging, because if you start with a small race and then you realize that it's actually doable, then every time you do it you will want to do something a little bit bigger. Then, just keep stepping it up if that's what you're into," advises Nikki.
Start small, and then if you want to, grow.
"I started with a really small race and realized that it was actually fun and not that difficult and it was doable. So I just signed up for bigger and bigger and bigger races. I went from doing sort of little ones and then to sprint ones and then worked my way up to 60k races. Start small, and then if you want to, grow."
For Nikki, it's never been about the competition of the races. It has been about keeping a goal in mind, keeping healthy, and pushing past her limits even during her busy life.
"Its stress relief and it's fun. It's all about just participating and getting it done and having fun. Keep training, keep alive."
Brought to you by:

Gaelforce organises a host of adventure races and other fun-filled events for all levels of fitness and experience throughout the year. Check out the Gaelforce website for further details.  Next up is Gaelforce Dublin which will take place on 23 March. So what are you waiting for? Go sign up now! 
Check out our Hard as Nails podcast:
Like this? Check out these other articles:

Previous Post

Next Post