There are some brilliant and thrilling mountain biking events in Ireland lined up for 2019. So get the diary out, it's time to start planning what events you're going to enter. 
The mountain biking scene in Ireland has exploded in recent years and great events are popping up left, right and centre to keep up with the craze. From downhill, cross-country, enduro, mountain biking marathons and everything in between, mountain biking is where it's at this year. And with world-class events on our doorstep, there is no need to venture abroad to compete.
Here are eight of the best mountain biking events in Ireland for 2019.
1. Biking Blitz
Date: 10 Feb, 24 Feb, 10 March, 24 March 2019

The Biking Blitz series offers mountain bike races for all levels – from juniors to adults to hard-core bikers! Kicking off the 2019 biking season with a bang, the first event will be held in Ballinastoe, Co Wicklow (1o Feb), and will offer 14km and 28km races. There are two categories to choose from; Baggy Shorts and Super PRO. Racers will then battle it out in Ballyhoura, Limerick (24 Feb – 17km and 35km), Derroura, Galway (10 March – 16km and 32km) and Ticknock, Dublin (24 March – 14km and 28km). The overall winners will be crowned King and Queen of the Irish mountain bike trails centres.
More info: Biking Blitz 
2. Gravity Enduro
Dates: 20-21 April, 18-19 May, 15-16 June, 10-11 Aug, 7-8 Sep 2019
The Gravity Enduro series is the original national Enduro series in Ireland, offering a series of five two-day mountain bike events held across the country. The 2019 Vitus Gravity Enduro Series will see participants compete in five events, each of which carries an equal number of points to be awarded. Competitors can look forward to three new venues in Killaloe, Slade Valley and Cahir, and will also return to Ballinastoe and Carrick.
Gravity Enduro combines cross-country riding and the technique of downhill racing. Courses are approximately 25km long and include five mainly downhill 'special stages' running simultaneously. The downhill sections are timed.
10 of the best mountain biking holidays
3. Irish Downhill Mountain Bike Series
Dates: 13-14 April, 25-26 May, 29-30 June, 20–21 July, 17-18 Aug, 21-22 Sept 2019

The IDMS is Ireland's Downhill Mountain Bike Series with a number of rounds in the National Points Series and a National Championships being run by Irish Cycling Clubs in association with Cycling Ireland and the Offroad Commission. In 2019, there will be five rounds and the National Championship, with locations around the country including Co Wicklow, Co Carlow, Co Wexford, Co Tipperary and Co Down.
More info: IDMS
4. Da Cooley Thriller
Date: TBC August 2019
Da Cooley Thriller is not as big or as well known as the other mountain bike events on the list, but it is something special. The route was designed by some of the top local riders. Taking place in the Cooley Mountains in Louth. With a short course and a long course to choose from, it is the ultimate singletrack experience!
More info: DaCooley Thriller
5. Ultimate Burren MTB Challenge
Date: TBC Sept 2019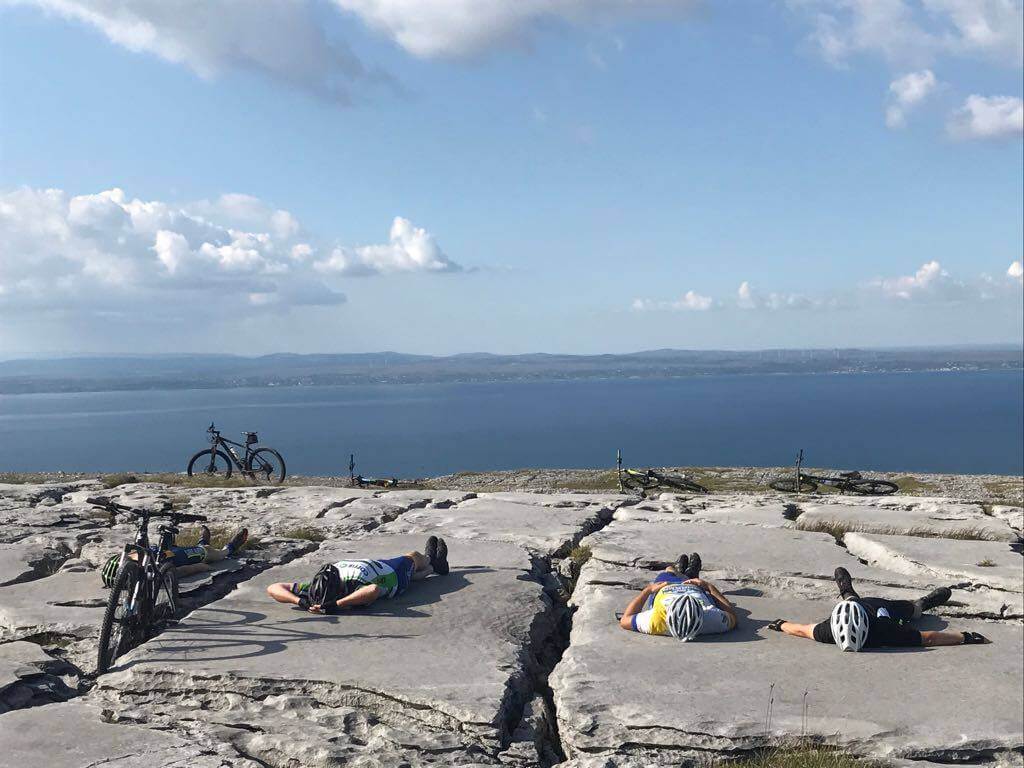 At the start of  September each year, mountain bikers flock to Ballyvaughan to take on a 42km or a 70km route through the stunning Burren landscape. This event is something different if you are bored of forestry rides, this will test your skills!
More info: Ultimate Burren
Mountain biking in north whales: the perfect long weekend
6. Red Bull Foxhunt
Date: TBC Oct 2019
The Red Bull Foxhunt is your chance to test your bike riding skills against the pros. In 2018 it was Enduro World Series champion Greg Callaghan, who won the hunt back in 2012, chasing down the 550 participants along with pro mountain bikers Loic Bruni and Gee Atherton. The Foxhunt takes place in Rostrevor in Northern Ireland's Mourne Mountains. The pro starts at the back of the pack and has to chase down and pass all of the participants. Are you fast enough to beat the elite?
More info: Red Bull Foxhunt
7. Nire Valley Drop
Date: 27 Oct 2019
The Nire Valley Drop takes place in and around the foothills of the Comeragh Mountains and the Nire Valley, so expect stunning views and sheer drops. This cross-country mountain bike sportive event in Co Waterford will leave you foaming at the mouth.
More info: Nire Valley Drop
8. Irish Cross Country NPS
Date: TBC 2019
The Irish Cross Country National Points Series is always worth signing up for if you are looking to really compete. It holds five mountain biking events in the season, across the country in Tracton Woods, Slade Valley, Ticknock, Bellurgan Estate and Union Wood.
More info: Irish XC NPS
Check out our Hard as Nails podcast:
Like this? You should check these out: 

Previous Post