You've splashed out on the two surfing essentials, now it's time to expand your surfing arsenal with some of our favourite surf accessories.
You've bought your board and wetsuit, think you are done? Think again! There is still the world of bags, fins, grip pads, and leashes to delve into but as all of that depends on what board you have, we can't be of much help to you. But there are plenty more surf accessories that you will want to start accumulating over the years to make for a more comfortable and fun surf, here are some of our favourites.
1. Dryrobe Advance
Price: €114.95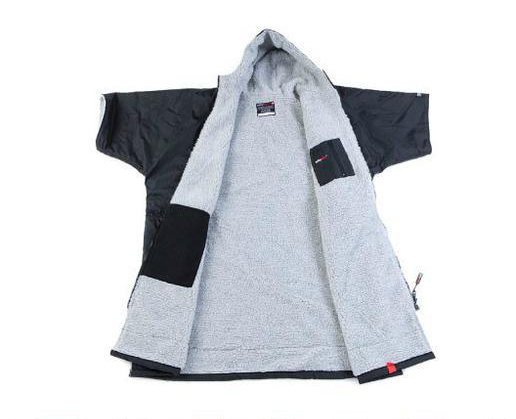 Dryrobes take the misery out of the post-surf scramble to get out of your wetsuit and into dry clothes while standing in a parking lot in the elements. They preserve your modesty and prevent heat loss at the same time. This particular poncho is one of the fanciest and best on the market, the Dryrobe has a waterproof and windproof exterior fabric and a lining that keeps you dry and warm. There's ample room to get changed inside it, soft lined external pockets, large internal storage pocket and an MP3 player pocket. The zip on the front allows for easy exit and entry and it's super lightweight so can be packed down small into a compression sac. These ones are a tad pricey, so if you are not using them on a weekly basis then a hooded towel will do the job.
Available from: Wild Side Sports
2. Seal Line Baja Dry Bag -10 Litre
Price: €23.99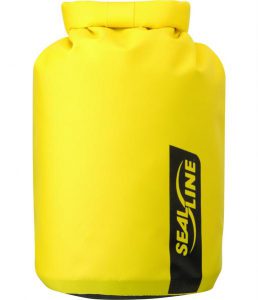 Seal Line has a reputation for being the best drybag makers around. Baja Dry Bags have been proven on rivers, oceans, and ample adventures around the world, they offer complete waterproof protection. Versatile and durable, the heavy-duty fabric and even heavy-dutier bottom withstand anything you throw at it. This particular type has a SealLine's Dry Seal roll-down closure and a D-ring for securing inside a raft or on top of a luggage rack. They come in all sizes, so you can get one just for your valuables or for your whole kit.
Available from: Great Outdoors
3. Xcel Thermal Long Sleeved Polypro
Price: €35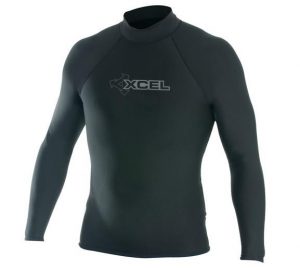 For all you cold-blooded people out there, a rash vest is a must for that added layer of warmth. This particular one features a 4-way stretch PolyPro fabric and comfortable flatlock seams.
Available from: Wild Side Sports
4. Northcore Changing Mat
Price: €26.99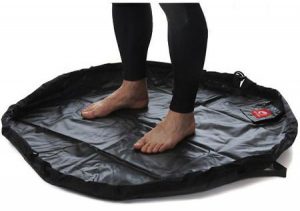 A life saviour in winter when you're changing out of your wet gear on tarmac and puddles. The Northcore Changing Mat folds out into a flat 1m diameter changing mat that you can stand on while changing. Then throw all the wet gear into the bag, pull up the drawstrings and it's packed neatly away. Waterproof and heavy duty so it can be washed down and it won't leak if a wetsuit is left inside. There's also a handy tarpee pocket for storing surf wax!
Available from: Wild Side Sports
Surfboards for Beginners: 5 of the Best
5. Solarez Ding Repair Pro Travel Kit
Price: €42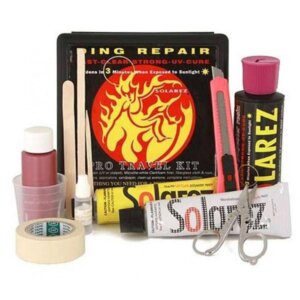 This handy repair travel kit has everything you need to fix those dings… provided you know how to use it! Laminating resin, Solarez fiberfil putty, microlite putty, sandpaper, grits, spreader, acetone, S-glass, fiberglass rope, scissors, catalyst, mixing cup, stirring sticks, razor blade and clean-up pads all in a crush-proof travel box.
Available from: Surfworld
6. Mr. Zog's Sex Wax
Price: €3.00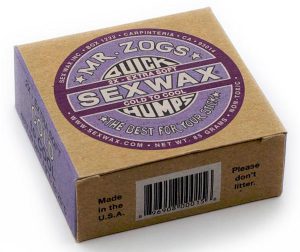 A firm favourite amongst surfers around the world. The one you need for Irish waters is this purple one, suitable for water temperatures of 9-14˚C.
Available from: Wild Side Sports
7. Waxhead Waxbox
Price: €11.50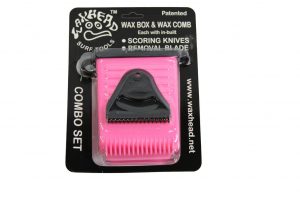 This handy box will store your wax and has a built-in patented scraper.
Available from: Wild Side Sports
8. Aquapac Waterproof Key Pouch
Price: €18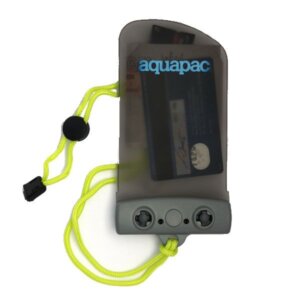 The Aquapac Keymaster is a submersible waterproof case for keeping your valuables safe and on you while you surf. You can get special ones for your phones too.
Available from: Great Outdoors
6 of the Best Surfing Beaches you've never heard of
9. Northcore Hook Up
Price: €14.99
This magnetic wetsuit hanger is perfect for hanging your wetsuit on flat metal surfaces.  The "Hook Up" hanger is great for road trips as items can be hung from car hatchbacks and doors. The magnet has a 20kg pull strain which is sturdy enough to easily support a soaking wet 6mm winter wetsuit.
Available from: Wild Side Sports
10. Single Soft Roof Rack
Price: €65.99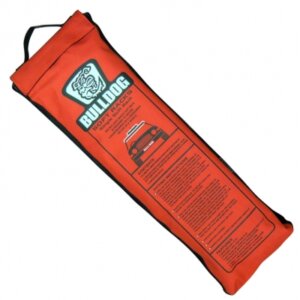 If your board is too big to fit in your car then you'll need a roof rack. These ones are handy to throw up quickly on any car. The Bulldog Single Soft Rack is designed as a temporary roof rack.
Available from: Great Outdoors
11. Alder Sportswear Plasma 7mm Boot
Price: €48.50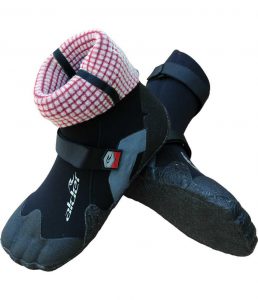 These booties will keep you in the water for a lot longer without getting cold. At 7mm, glued and blindstitched, these Fast Dry Lined booties from Alder are super warm. The FDL (Fast Dry Lining) dries quickly, has a split and moulded concealed toe, foot strap and flexible sole unit with liquid sealed seams and a reinforced heel and toe.
Available from: Wild Side Sports
12. Alder Sportswear Plasma Fast Dry Mitt
Price: €27.50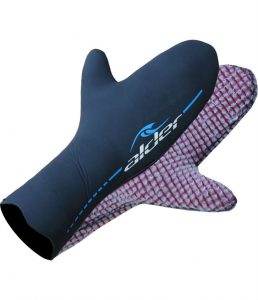 Some people prefer finger gloves than mitts, but mitts are undoubtedly warmer so we love them! These mitts are 4.5mm glued and blindstitched neoprene, with Fast Dry Lining, double lined palm, 100% X-Stretch through and super grippy palms.
Available from: Wild Side Sports
13. Billabong 2mm Furnace Carbon GBS Hood
Price: €39.95
A hood is not the coolest piece of kit but it is pretty essential in the winter months if you want to stay out in the swell for long periods of time. This 2mm neoprene hood has a furnace carbon fiber lining, a periferal free visor, and an internal manifold for a dryer seal.
Available from: Wild Side Sports
Like this? You should check these out: