This turkey burger from Centra's 'Live Well' recipes is the perfect post-workout meal.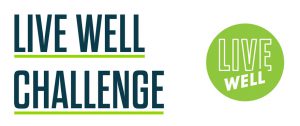 The turkey burger is a quick and easy meal that's packed full of goodness. As a rich source of protein, turkey is great post-training food to repair those muscles that have been hard at work. It is also low in fat and rich in iron, zinc, potassium and phosphorus, as well as vitamin B6 and niacin, which are both essential for the body's energy production. These turkey burgers taste great smothered in homemade guacamole with a little bit of rocket/lettuce and tomato. To make them healthier still, opt for a wholemeal pita bread instead of a bap.
What you need for the burgers:
500g turkey mince
1 free range egg
1 handful coriander
2 cloves crushed garlic
1 tsp ground cumin
1 finely chopped onion
2 tsp paprika
2 sliced jalapeño peppers
Pinch of salt
What you need for the guacamole:
2 ripe avocados
1 clove of crushed garlic
A pinch of salt and pepper
Lime
Pepper
Coriander
Sign up to the other Centra 'Live Well' 21 Day Challenges
It's as easy as this:
Combine all of the turkey burger ingredients in a bowl and mix well.
Roll into 8 generous sized balls and flatten into a burger shape.
Heat the grill to medium-high.
Grill the burgers for 6-8 minutes on each side until they are cooked through.
Meanwhile, peel the avocados and remove the stone.
In a mortar and pestle or a bowl, crush the garlic clove with a little sea salt to form a paste.
Scrape into a bowl with the two avocados, and mash to a pulp with a potato masher.
Squeeze in the lime juice, black pepper and coriander and mix well. Serve on the side with the burgers.
And voila! You have yourself a delicious meal with barely any effort at all!
For lots more healthy recipes, visit centra.ie/live-well #liveeveryday #livewell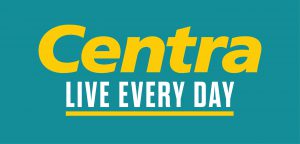 More on Centra's 'Live Well' 21 Day Challenges

This 15-Minute Challenge is the sixth in a series of Centra 'Live Well' 21 Day Challenges devised by Pat Divilly. The aim is to encourage you to be more healthy and active by getting you trying some new things and making small consistent changes over a 21-day period.

'Live Well' is about making changes that you can stick with long term. The first challenges focussed on strength, mindfulness, hiking, core and buddying up. If you'd like to catch up on these challenges and find lots of tips to help you get moving and lots of healthy recipes, visit: www.centra.ie.
Check out our Hard as Nails podcast:

Previous Post