You just got asked to be the maid of honour or best man for your best pal's big day. You're elated, obviously, that you will get to share in the joyous and incredible experience of your loved one's wedding. Then, the stress of having to help plan an entire wedding sets in and the most important part of that planning? The hen/stag do, of course!
Your best mate or sibling is getting hitched! Pop the champagne because this is a cause for celebration! A hen/stag party is a time for you and your friends to get together for an unforgettable night or weekend filled with adventure and laughter. Now, if your group is more of the "let's go skydiving" type, there are plenty of adventurous activity providers in Ireland that are more than happy to welcome you in and get the party started. Here are 10 of the most fun, wet, wild, and daring hen/stag do ideas in Ireland!
1. Jump into the Weekend with Eclipse Ireland
Eclipse Ireland in Co Kerry wants to help you throw the best hen or stag party possible for your bride or groom. They have everything you need to get the weekend up and running! Your adventurous group will get to choose a package with activities such as coasteering, gorge walking, cliff jumping, sea cave exploring, and waterfall climbing.
You're sure to work up an appetite (and definitely a thirst!) after your adventure, so Eclipse will cook you a scrumptious BBQ where you can bring all of your own drink, or the team can provide champagne. Want to relax a bit with your mates before hitting the town? Enjoy the complimentary mini-spa where you can shed your worries and rejuvenate your body after you have just catapulted off of a cliff into the ocean!
The Eclipse Centre has five houses that can comfortably sleep 20+ people in private rooms, or up to 55 people in bunk beds. They also offer a military-style tent that can sleep 20 guests in bunk beds. The Centre is based a few miles out from Kenmare town which is well known for its thriving nightlife with a variety of pubs, restaurants, late night bars and clubs that you can party away in. Enjoy a few beers in the centre's conference room/workshop, complete with a stereo system. It's perfect for some pre-drinking. For larger groups, Eclipse offers private parties featuring marquee, DJ, lighting and more.
Eclipse will advise you on the best activities to suit your needs and will design a personalised activity package from your list of choices. They will also liaise with outside service providers (musicians, dancers etc) to get the best deals and secure bookings.
Visit Eclipse Ireland for more information and to secure your weekend away!
2. Rage and Relax at Delphi Resort

Freaking out because you are the Maid of Honor or Best Man and are now responsible for giving your friend a night out that they will never forget? Fret not, because Delphi Adventure Resort has a multitude of fantastic options for your adventure-loving group. Their packages vary but include accommodation, meals, adventure activities and some pre-drinks!
There are no short-comings on their massive list of activities. You can choose from zip'n'trek, climbing, abseiling, bushcraft survival, tunnelling, high ropes, archery, coasteering, canoeing, surfing, kayaking, mountain bike lessons & trail riding, orienteering, zip line aerial adventure, raft building and a Wild Atlantic Way cycle tour. Want to relax and get pampered before a big night out? These packages can also include spa treatments such as a mini facial, body scrub, organic feet treatment, seaweed bath, back, neck and shoulder massage, mini manicure and mini pedicure.
Check out all of the amazing package deals that Delphi Resort has to offer.
3. Paddle Away with Kayaking.ie

Looking to spend an afternoon on the water with your best friends? Well, Kayaking.ie has some great deals on a kayaking tours along the Royal Canal where you can take in the lovely scenery of Dalkey while laughing and chatting with your mates.
And of course, no hen or stag party is complete without a bit of drink in the belly. Kayaking.ie is happy to help! They will provide Prosecco and chocolates or beer and crisps for everyone free of charge. The team also works with local hotels, bars, and restaurants to organize and provide accommodation and entertainment. Not too into kayaking? Don't worry, they also offer other activities such as biking, hill walking, fishing, yoga and meditation! So, grab an oar and splash around for a bit before you get a little wild!
Find out more at Kayaking.ie.
4. Catch a Wake at Ballyhass Wakepark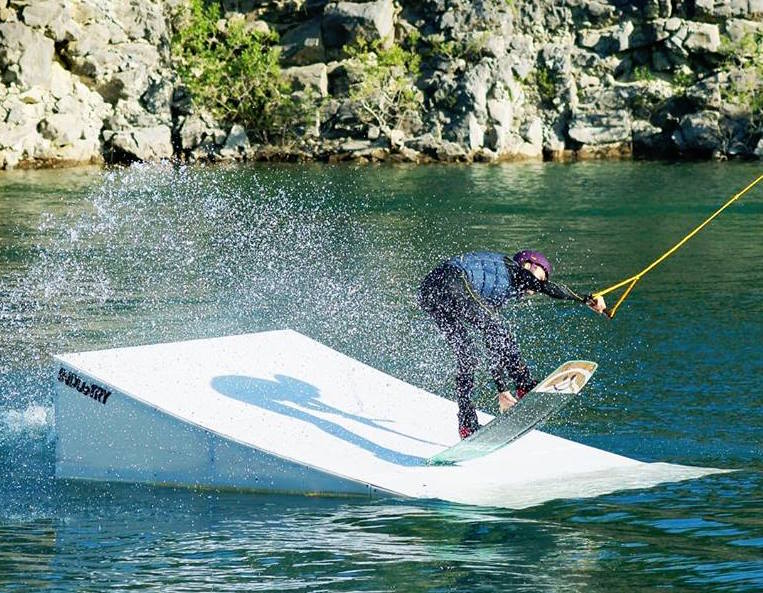 Located within an hour of Cork, Limerick, Killarney and Kinsale, Ballyhass Wakepark is a brilliant starting point for your weekend of hen or stag madness. Ballyhass is the ultimate wakeboarding experience filled with jumps, speed, laughter and, of course, epic wipeouts.
Everyone will get a chance to ride the wakeboards and the hen or stag has to ride until he or she falls off! Also, at the end of each session, everyone will get to ride the ringos for another wild ride. Want some more? You can even combine your wakeboarding session with other activities such as kayaking, archery, or a Leap of Faith Session.
The team will organize accommodation, catering, club entry and entertainment, so all you have to do is pick up the phone and give them a call!
Find out more at Ballyhass Wakepark.
5. Catch Some Laughs with Adventure West
Adventure West is going to support you in your endeavours to give your hen or stag the best party of their life! Their Westport packages include mountain climbing, surfing, cliff jumping, kayaking, trail riding and much more! These adrenaline packed activities are sure to get your party's heart pumping and produce a few belly laughs.
Adventure West can then point you in the direction of the incredible pubs, bars, and clubs nearby so you can kick off the night with a few drinks. They will also help you choose and book a hotel, B&B, or even a luxury apartment for you and your friends to crash.
Looking to truly get away from it all? Adventure West will team up with Go Explore Hostel on Clare Island to bring you a hen/stag party that no one will ever forget. Catch the ferry over to Clare Island for some traditional music, dancing and a lot of Guinness. You can choose from coasteering, rock-climbing/abseiling, hillwalking and snorkelling. Clare Island is the perfect place for those who want to have an adventurous day and a more relaxed night!
Find out more at Adventurewest.ie
How Does Exercise Affect Your Sex Life?
6. Paintball with Adventure Tours NI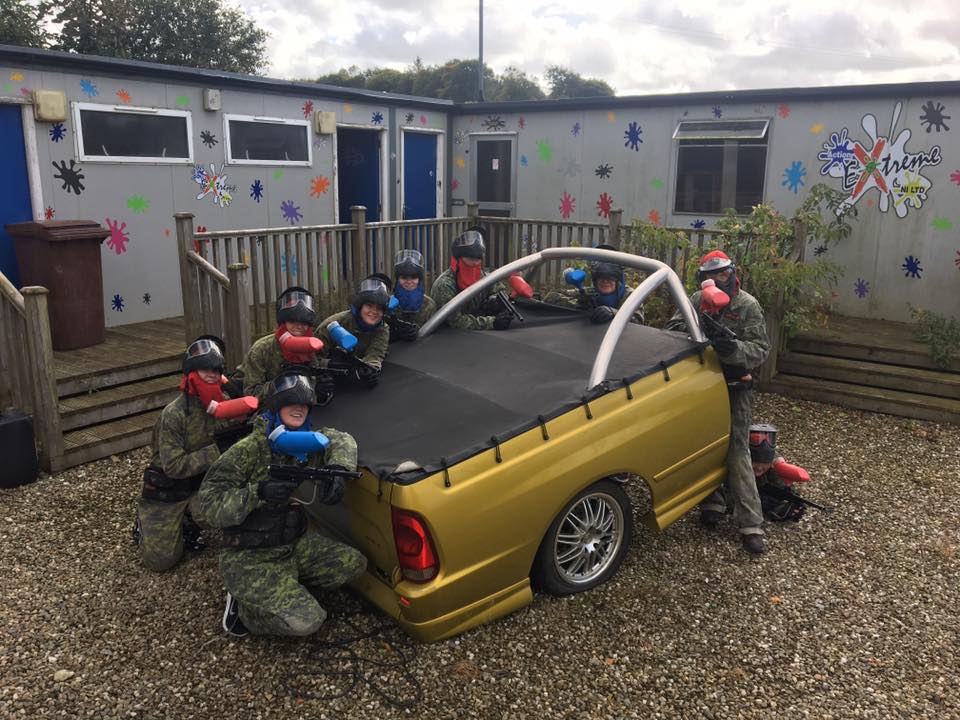 Adventure Tours NI specializes in hen and stag parties and offers 50 different adventure activities for you and your friends to choose from. Fifty! The centre itself is located in Ardstraw, Northern Ireland, and is a large house equipped with a spacious living room, two open fires, a BBQ area and an outdoor hot tub.
A standard hen/stag night out includes your chosen adventure activity, two nights in the luxurious accommodation, the use of the hot tub, complimentary transport, breakfast and an optional three-course evening meal.
Choose from activities such as laser tag, paintball, hovercraft riding, abseiling, husky dog trekking, landrover safari, blokarting, a high ropes course, canoeing, orienteering, windsurfing, banana boating, kayaking, parachuting, skydiving, and more! Then choose where you would like to spend the evening, either in Omagh, Londonderry, or Letterkenny.
Adventure West makes it very easy to plan an unforgettable trip for your hen or stag. See the full list of activities or book your weekend on Adventuretoursni.com.
7. Seek Treasured Memories with Adventure.ie

Adventure.ie is so confident that you will have the time of your life on their hen and stag adventures that they will offer you a full refund if you don't find yourself having a good time! Their wide range of hen and stag parties are available in Dublin, Galway, Cork, Kilkenny and Athlone. Their most popular activity? A team challenge or a treasure hunt!
You might even want to check out their jailbreak competition set in an actual jail. Or, better yet, go undercover and save the world on Operation Meltdown, or even scale some real cliffs on their rock climbing and abseiling adventure. Adventure.ie can even theme your party so that it is unique to your specific bride or groom-to-be.
Visit Adventure.ie to learn more!
8. Tear Up the Trail with Extreme Sports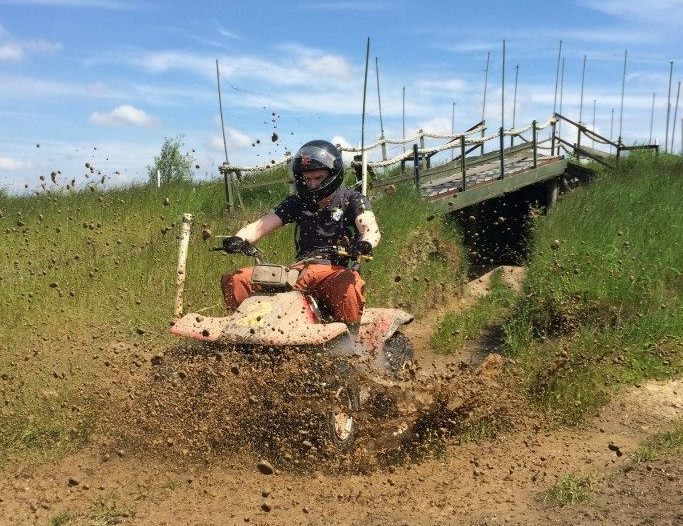 Extreme Sports is giving stag parties an adventurous twist. Their team works with adventure facilities in Shannon, Cork, Dublin, Galway, Westport, Killarney and Kilkenny to give you high-octane experiences for your buddy's stag day! Choose from activities such as archery, bubble soccer, buggy racing, skydiving, wakeboarding, windsurfing and so much more!
Simply go to their website and choose your location, then choose from the array of adventures they have to offer!
9. White Water Rafting with Rafting.ie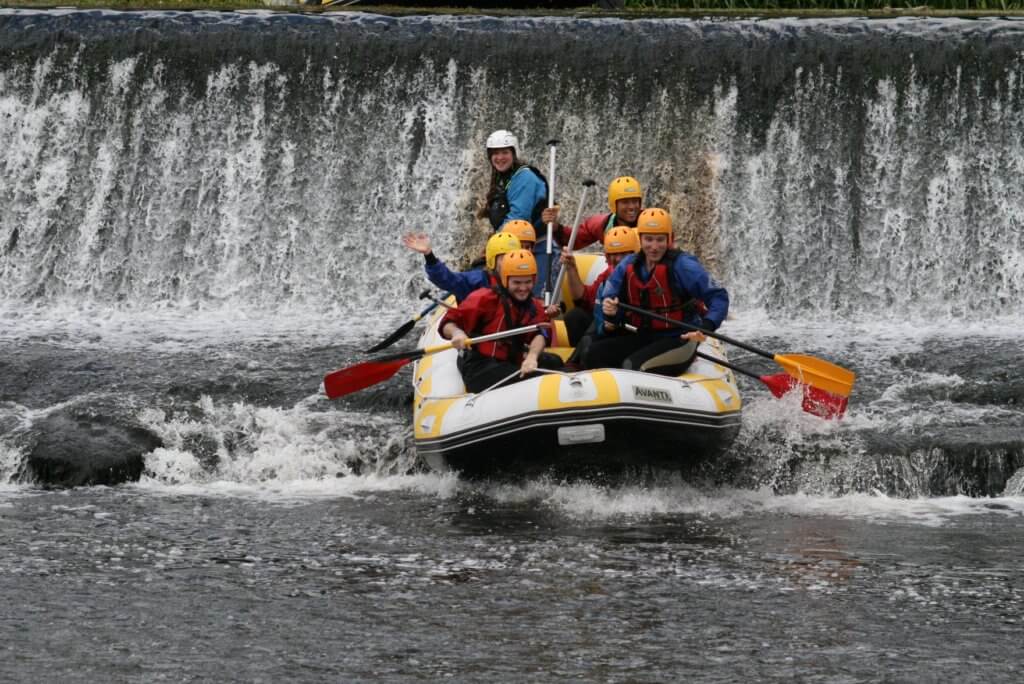 The people at Rafting.ie will combine fun adventure, exercise, team building and a chance to embrace the beauty of the Liffey from a new perspective — on a raft tumbling through some awesome rapids! Whether you're an experienced rafter or a newbie, you will have a blast on this once-in-a-lifetime adventure. This event is ideal for hen and stag parties.
Your guide will take you along the River Liffey, navigating weirs and letting you know about the amazing history and beauty of the river. Come laugh, and maybe even scream in delight, as you careen down the river for a few hours!
10. Cruise about with Outdoor Discovery Adventure Company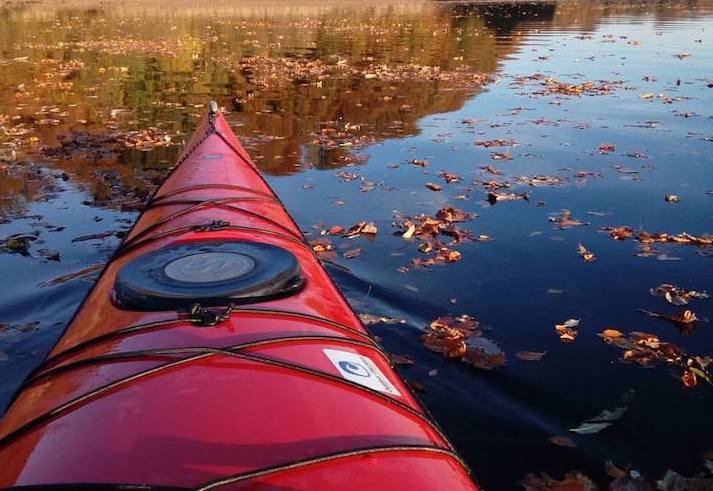 Take your hen and stag party out to the great outdoors to engage in some good craic with a company that caters to all tastes for adventure! Outdoor Discovery, based in Ballymahon, Co Longford and Corkagh Park, Clondalkin, Co Dublin, has a wide variety of water and land activities that are sure to get your stags and hens smiling and laughing.
Activities to choose from include whitewater rafting, whitewater tubing, kayaking, canoeing and sit-on-top kayaking on the River Inny or the canal in Longford or Dublin. They also offer sea kayaking trips around Dublin Bay. On land, activities include archery, zorbing, aqua-sphering, treasure hunts, team challenges and games. After you're done with your adventures, you have the whole of Dublin to explore for a proper night out with your mates.
Visit Outdoor Discovery for more information.
By Bri Doherty
Check out our Hard as Nails podcast:
Like this? Check out these other articles:

Previous Post