Tired of having to travel abroad just to find an adequate whitewater centre to practice/train/or just have some fun with your mates?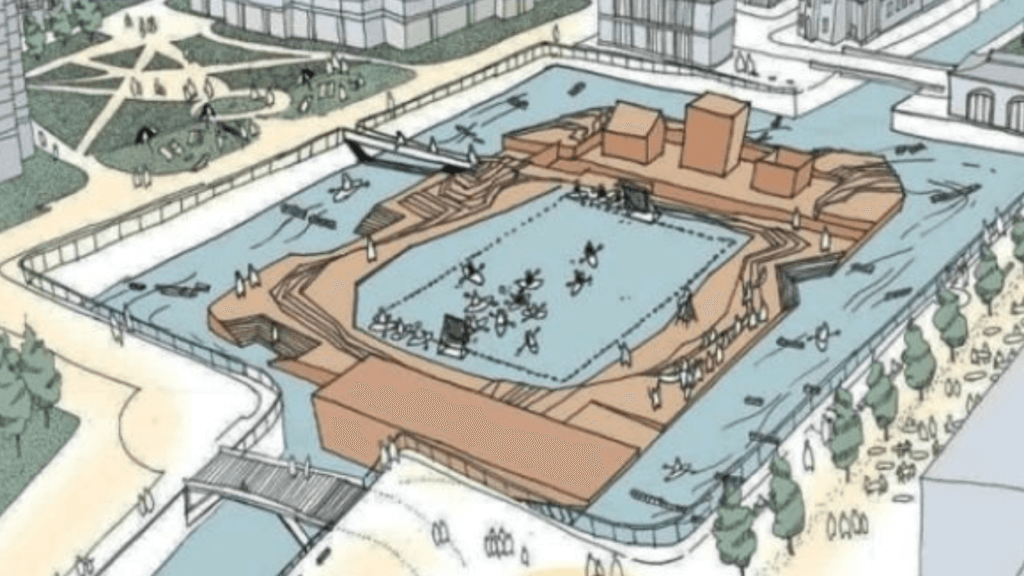 Members of Ireland's whitewater rafting community have submitted a proposal to the Dublin North Inner-City Councillors that outlines a request for a whitewater centre to be built in Dublin's George's Dock. The members have also begun an online petition that community members can sign to show support for the centre.
Ireland has an extensive and varied community of whitewater athletes and users, but, due to the lack of adept facilities, participants must travel to England, Scotland, France, Norway, Wales and other countries to find an adequate whitewater centre. According to the proposal, having a whitewater centre in Dublin City would see the money spent on these trips abroad (travel costs, accommodation, centre fees) spent locally instead. And, not to mention, it would definitely provide a whole lot of craic!
The proposal goes on to state that competitive whitewater athletes are forced to train abroad for extended periods of time due to the lack of a training facility. The centre would allow athletes to remain in Ireland.
George's Dock is a central location that is easily accessible to those travelling and is visible to the public, which will aid in the promotion of whitewater paddle sports in Ireland. The centre would benefit tourists, kayakers, rafters, elite athletes, international competitions, and safety and rescue training.
So far, the online petition has acquired 1,953 votes and is hoping to reach 2,500 votes. To sign the petition, visit Change.org.
Check out our Hard as Nails podcast:
Like this? Check out these other articles:

Previous Post