The presence of marine litter in our oceans is a global concern that requires action.  Adequate measures are needed to address the impacts of litter in the marine environment both at sea and on land whereby public awareness and community action plays a vital role. The Clean Coasts Ocean Talks and Ocean Hero Awards on 21 November brought together key stakeholders in the area of marine litter such as coastal communities, NGOs, tourism bodies, the science community, business and the fishing industry.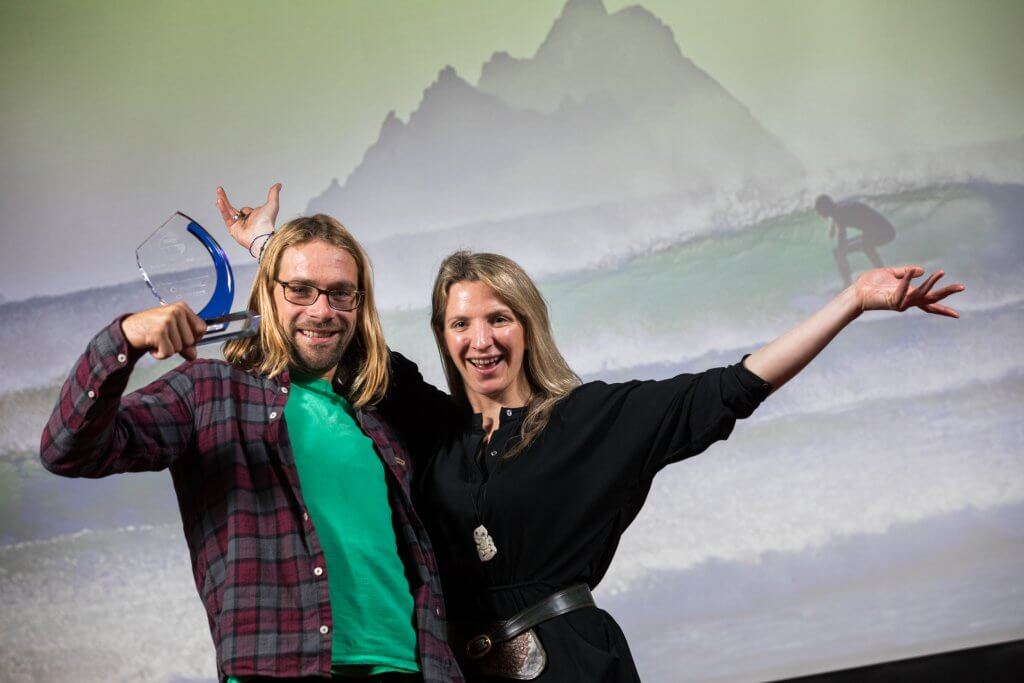 Ocean Talks speakers included Dr Easkey Britton, NUI Galway, Pro Surfer, Dr Yvonne Lang, Sligo Institute of Technology and Soibhan Faulker from the Clogherhead Development Group.
In addition to the talks, the evening also celebrated the invaluable contribution that Ireland's coastal communities have made towards conserving our spectacular coastline. The awards, originally known as the 'Merit Awards', were conceived in 2006, consisting then of only one category, 'The Clean Coasts' Group of the Year'.  Since then the Clean Coasts' programme has grown to engage over 600 Clean Coasts groups, becoming embedded in many coastal communities nationwide. In an effort to recognise this growth the number of Ocean Hero categories have also expanded to include, Individual of the Year, Bright Idea of the Year, School of the Year, Business of the Year and Beach Clean of the Year.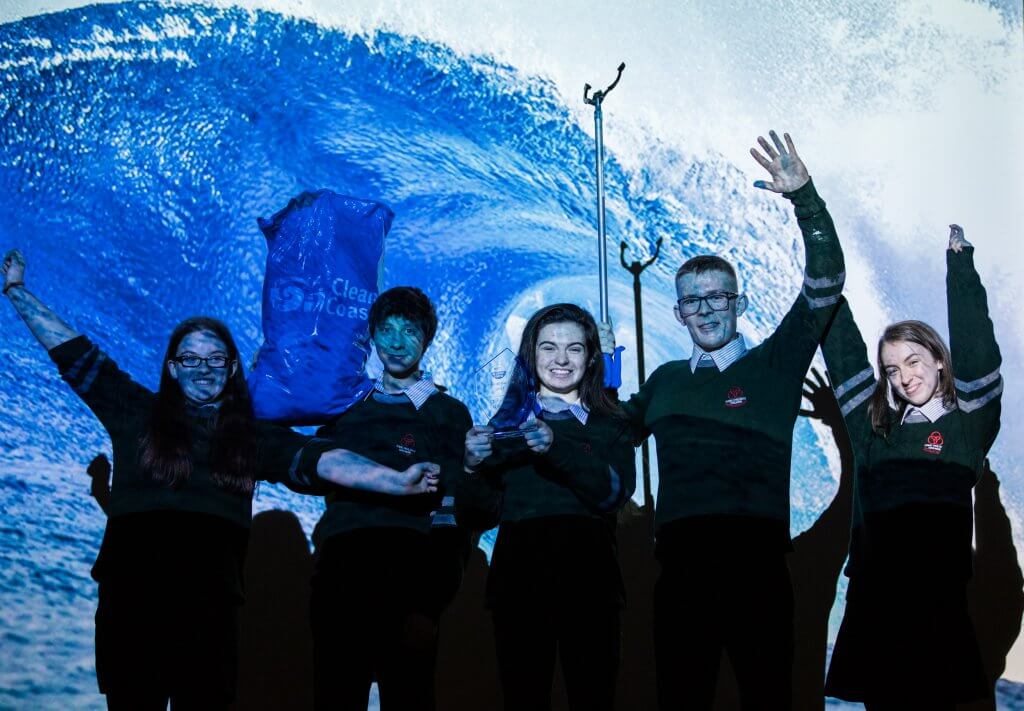 Sinead McCoy, Coastal Communities Manager with An Taisce's Environmental Education Unit said: "Over the past 11 years the Clean Coasts programme's Ocean Hero Awards have really brought to the fore the remarkable work and wonderful coastal celebration events that Clean Coasts volunteers have been involved in along the Irish coastline. We hope this year is no different as we look forward to receiving inspirational nominations that show the true dedication of these coastal custodians."
The Clean Coasts Ocean Hero Award Winners 2017 are as follows:
Maharees Conservation Group, Kerry Ocean Hero Award – Group of the Year
Seamus McGoldrick, Strandhill, Sligo Ocean Hero Award – Individual of the Year
NorthWest Coastal Clean Ups Ocean Hero Award – Idea of the Year
St Colman's Community College, Cork Ocean Hero Award – School of the Year
Galway Atlantaquaria, Galway Ocean Hero Award – Business of the Year
Creevy Co-Op, Donegal Ocean Hero Award – Beach Clean of the Year
Clean Coasts Ballynamona /Proinsias O'Tuama Ocean Hero Award – Outstanding Achievement Award
Clean Coasts is operated by the Environmental Education Unit of An Taisce and is funded by the Department of Housing, Planning, and Local Government and Fáilte Ireland.
Like this? You should check these out: