Wondering what form your next adventure will take? The Caravanboat keeps your options open.
This motorised houseboat transforms into a caravan when taken inland allowing you to adapt your adventure as you go.
The Caravanboat is a motorised houseboat which doubles up as a caravan that can be pulled along behind a car on land.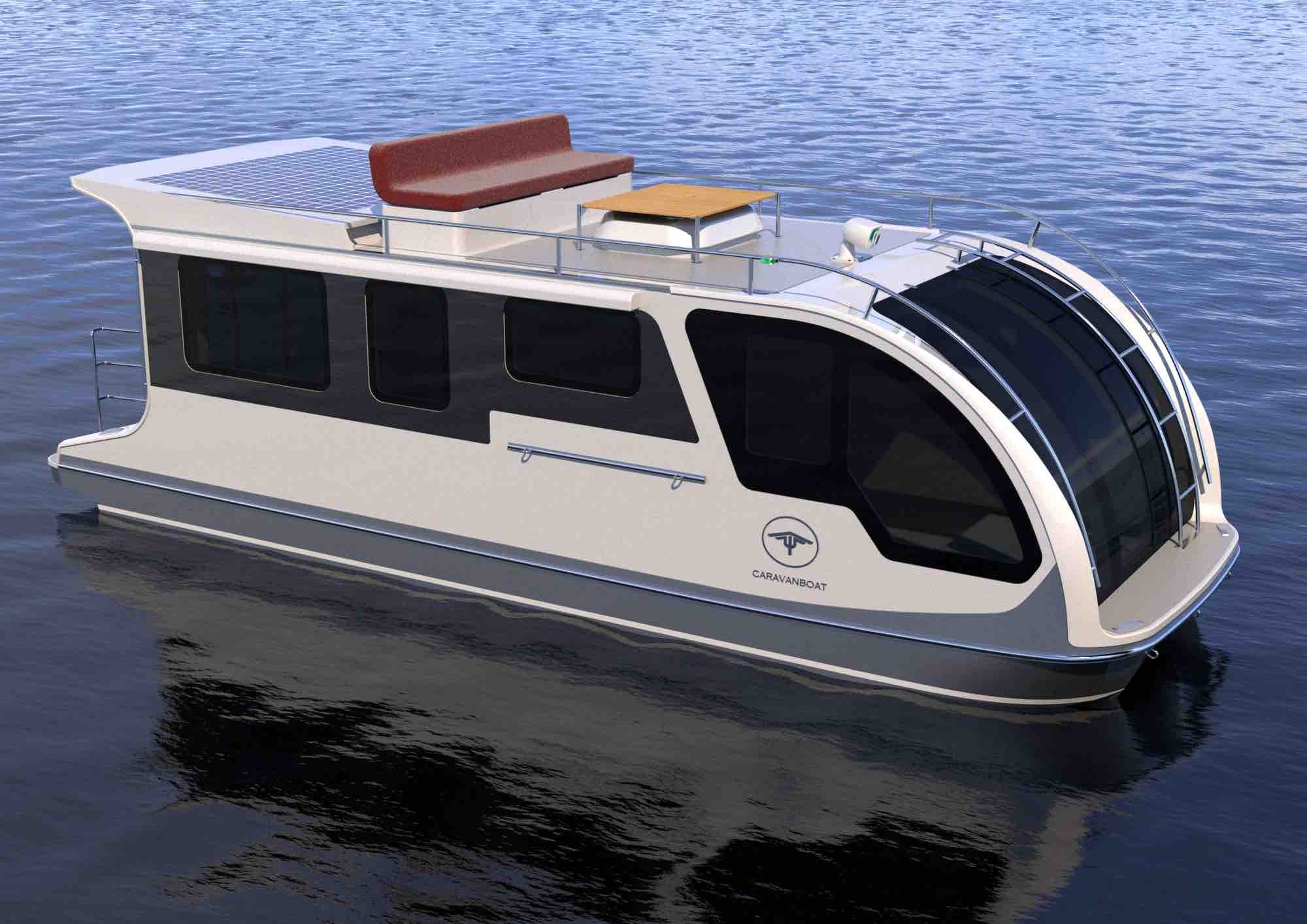 It gives you freedom and independence on your holiday allowing you to see what option suits you at any given time.
The caravan boat can host 2 people for up to 4 days completely self-sufficiently without any additional water or electricity source. It can sleep up to 4 people comfortably, has a shower and toilet
Eat alfresco in any weather when parked on land with the fixed canopy offering shelter or shade. Enjoy the scenery as you relax on the upper sundeck while peacefully floating along a river.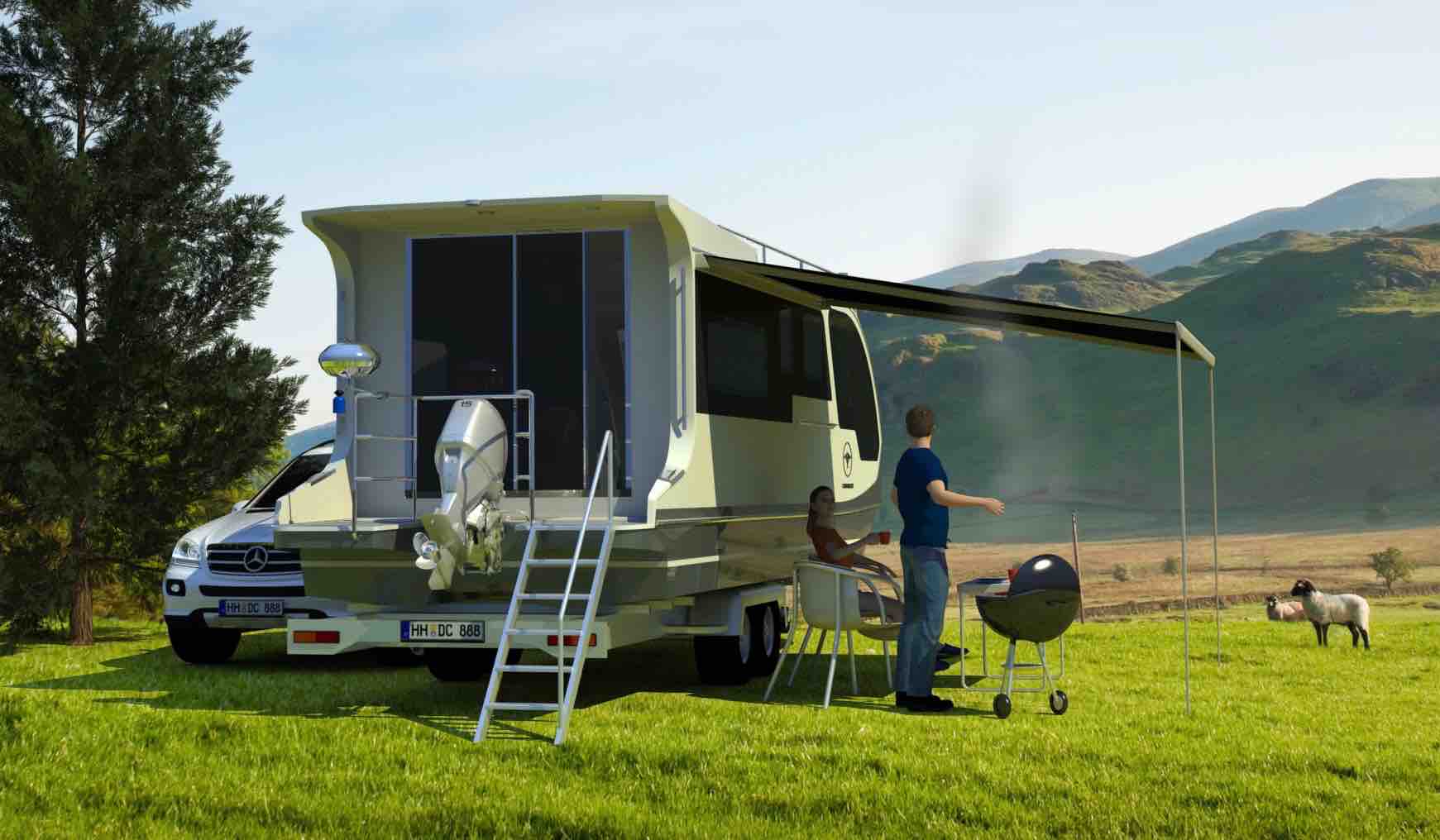 You can even attach rubber rings to pull along behind the boat to keep everyone entertained. The Caravanboat is really an all-rounder for family holidays.
The Germain creation can also be transported by car trailer, truck or flat rack container.
There are 2 rooms inside: a bedroom and a kitchen/living room which will convert into the 2nd bedroom.
The Caravanboat is available throughout Europe from Caravanboat's European dealers Scheepsmakelaardij Goliath in the Netherlands and World Housing Solution (WHS) Lta. in Portugal.
Like this? Check these out: