Brought to you by: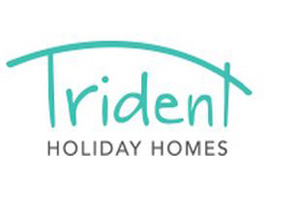 Winter might be just around the corner, but that is no excuse to hibernate for the next few months. In fact, we think the exact opposite. It's a great time to get out and explore what our glorious little country has to offer. Yes, it might be colder, but all you need is some good gear to combat that issue. And when your adventures are done for the day, you get to sit in front of a cosy fire, gulping down creamy chowder or a comforting fish pie, feeling very chuffed with yourself altogether.
Getting out there and exploring is the best way to combat those winter blues! And to give you a nudge in the right direction, we have teamed up with Trident Holiday Homes to bring you a list of five of our favourite staycation locations right now. Packed with adventure, fine eateries and a cosy place to rest your head for the night, all five locations make for a perfect getaway.
1. Connemara, Co Galway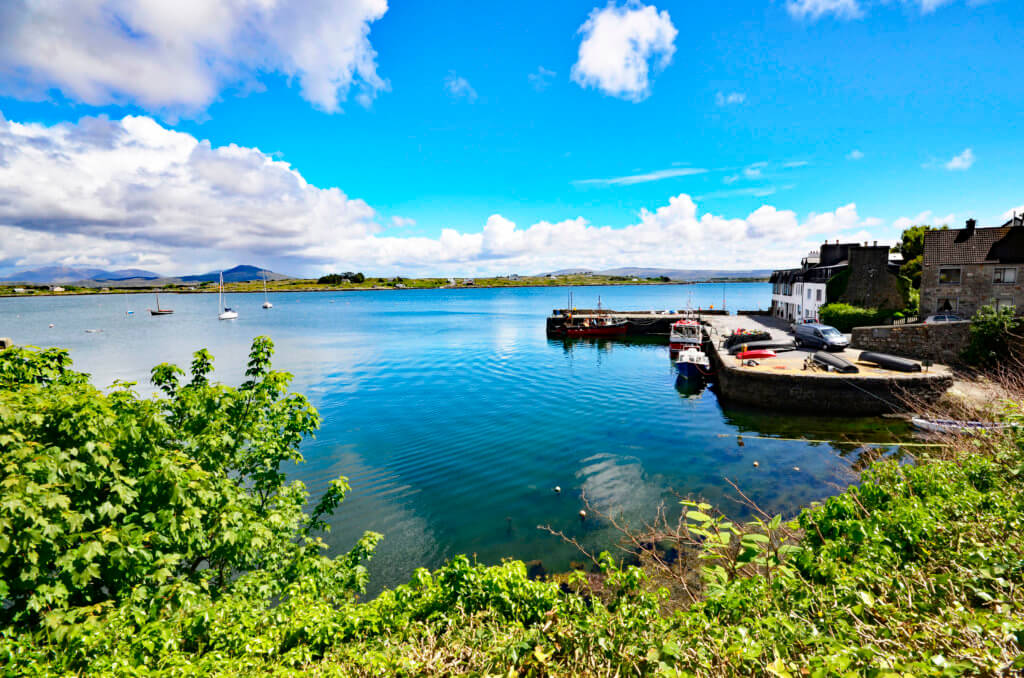 Connemara is one of those places that's as good to visit in winter as it is in summer. The rugged landscape and wild seas have a magical quality that allows you to completely forget about the stresses of everyday life. By day you can take a bracing walk or a refreshing surf before retiring home for an evening in front of the fire with a glass of red wine and a good book. Even as I write about it, I can feel my stress slowly disappearing!
STAY:
Trident Holiday Homes has a range of incredible self-catering accommodation in Roundstone, Ballyconeely, Clifden and Claddaghduff. To be honest, you can't go too far wrong with any of those areas – they are all stunning! I absolutely adore Clifden/Claddaghduff in particular. I've spent a huge amount of time here and I discover something new about this place each time that I visit.
DO:
Explore Inishbofin
If you have never been to Inishbofin, put a trip out to this incredible island at the very top of your to-do list. You will struggle to find beaches with whiter sand and clearer water anywhere in Ireland. Inishbofin is a short ferry ride from Cleggan and is definitely worth the effort. Once there, you can rent bikes to explore the island. And we highly recommend that you don't forget the togs, even if you are there in the winter months. You can warm up in the local pub with some homemade soup afterwards!
Wander around Omey Island
You can walk across to Omey Island at low tide (be sure to leave plenty of time to get back before high tide though!). The walk around this island is really special. In addition to a spectacular setting, Omey is steeped in history. In the early-to-mid-1990s, a team of archaeologists from University College Dublin began studying the monastic heritage of the island, long known for being the site of a monastery and settlement reportedly founded by the prodigious St Feichin. In fact, its name derives from the Irish Iomaidh Feichín meaning Feichín's bed or seat.
The excavation gave new insights into the life of early Christianity in Ireland. Omey remains a place of devotion to Saint Feichín to this day, with a Holy Well situated by the western edge of the island.
Cycle the Sky Road
The views from this looped 16km route are OUT OF THIS WORLD! Starting on the outskirts of Clifden, you will get views across Clifden Bay to the south and Streamstown Bay to the north. Rising up to 150m above sea level, you will be able to spot the islands of Inishturk, Turbot and Clifden town in the distance. You will also see the ruin of Clifden Castle, the former home of John D'Arcy, who founded the town at the start of the 19th century. The terrain is relatively flat towards the end of the peninsula, so it makes a great day out for all levels of fitness and ability. Check out Mannion Bike Hire for further details.
FOOD & DRINK:
Mitchells in Clifden is a favourite for fresh seafood. Their fish pie is particularly good! Olivers in Cleggan does a mean bowl of chowder, and you can't beat Sweeney's Pub in Claddaghduff for a drink and a packet of Tayto (they also do some great pub grub if you are famished after your walk around Omey Island). Everything about this pub is brilliant from the staff to the setting and the locals who drink there!
2. Dingle, Co Kerry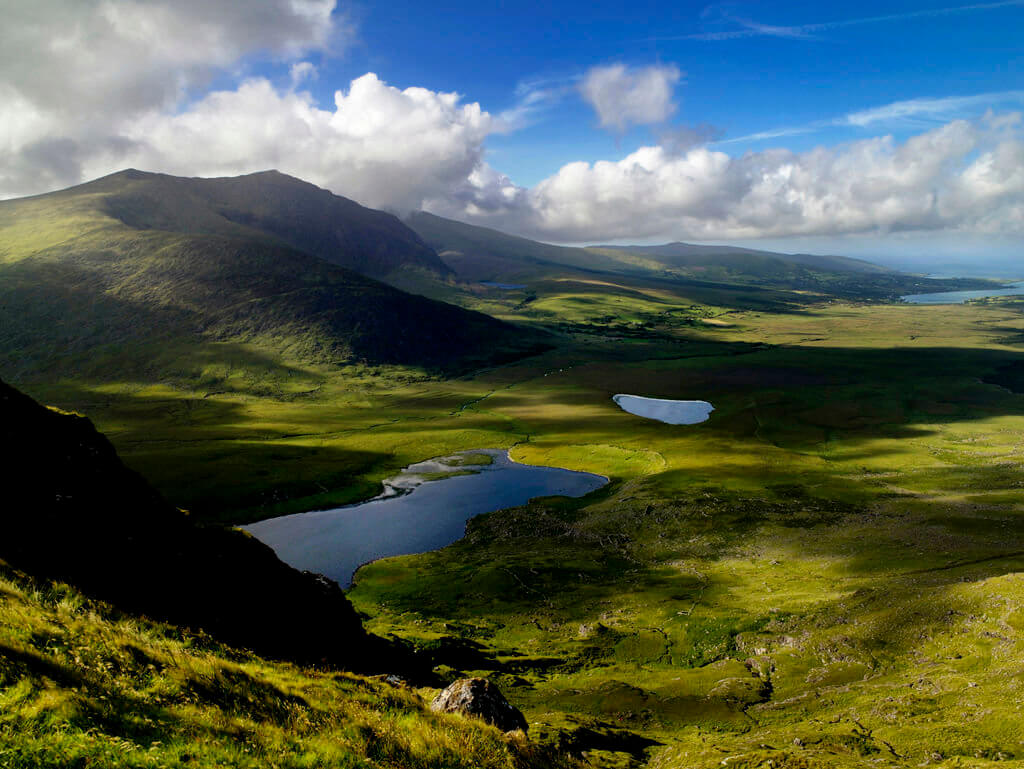 We just adore Dingle. With more pubs per capita than anywhere else in Ireland, you are always guaranteed a lively welcome! And in addition to great food and watering holes, there is no shortage of action-packed activities to choose from either. From hiking and biking to kayaking, surfing, dolphin watching, climbing and so much more, Dingle packs quite a punch for adventure lovers.
STAY:
There are a host of fabulous self-catering properties available with Trident Holiday Homes.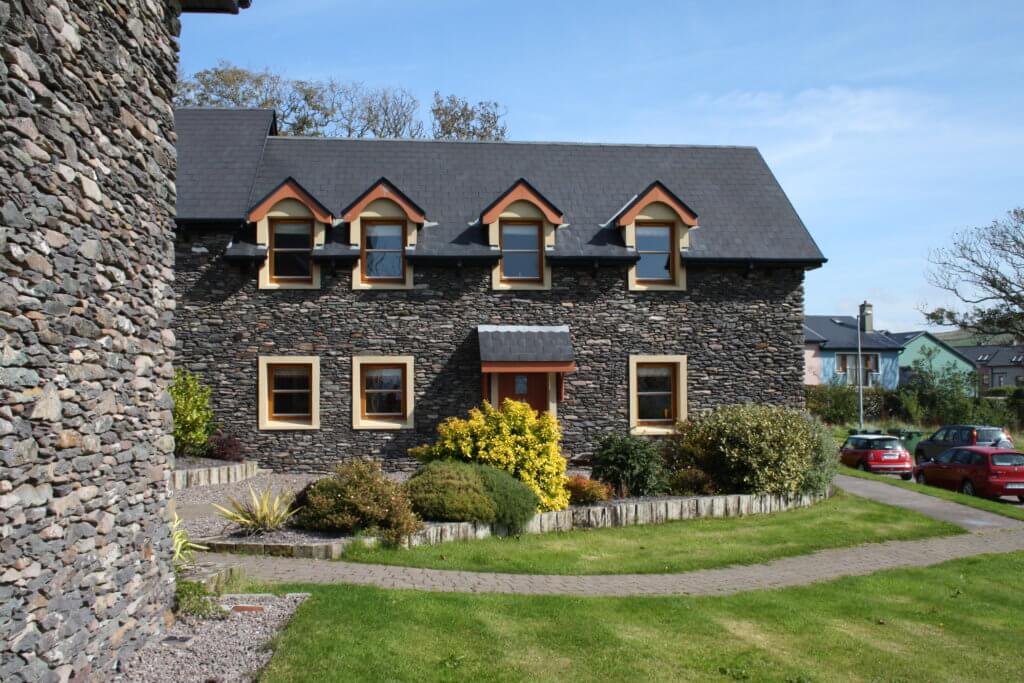 DO:
Put on your walking boots
No matter what your level of fitness, there is a stunning walk on the Dingle Peninsula that will leave you in awe of our amazing country. From Mt Brandon to the Dingle Way and the peaks around Annascaul, Dingle is a walking-lover's paradise.
Check out our favourite walks on the Dingle Peninsula.
Cycle the Dingle Peninsula
The Dingle Peninsula offers rugged riding and cracking climbs aplenty. Hugging the wild Atlantic Ocean, the route is filled with an air of mystique, from the ancient ogham letters inscribed on millennium-old stone monuments, to the beehive-shaped stone dochans dotting the hillsides (cells that 6th-century monks called home.)
The peninsula is about 70km in length, so allow yourself the entire day if you fancy tackling the whole thing (which we highly recommend!). The route does have a few punchy climbs thrown in, but the effort is made more than worthwhile thanks to the panoramic views throughout.
Check out the Dingle website for more information about local cycling routes.
Surf's Up
There are a number of fantastic beaches offering reliable surf around Dingle town. Dingle Surf School runs daily lessons for adults and children, which leave Dingle at 9:30 (and 13:00 during peak season). Rental is also available. We also highly recommend one of the SUP tours. It is a great way to get out on the water, and it's also very relaxing!
Check out Dingle Surf for more info.
FOOD AND DRINK:
We love the fresh seafood and friendly atmosphere at Ashes Bar and Restaurant. John Benny's Pub serves us some amazing fare with many dubbing their chowder the best in Ireland. Those with a sweet tooth should be sure to make a pit-stop for a scoop of Murphy's ice-cream — their brown bread ice-cream is to die for.
3. Dunmore East, Co Waterford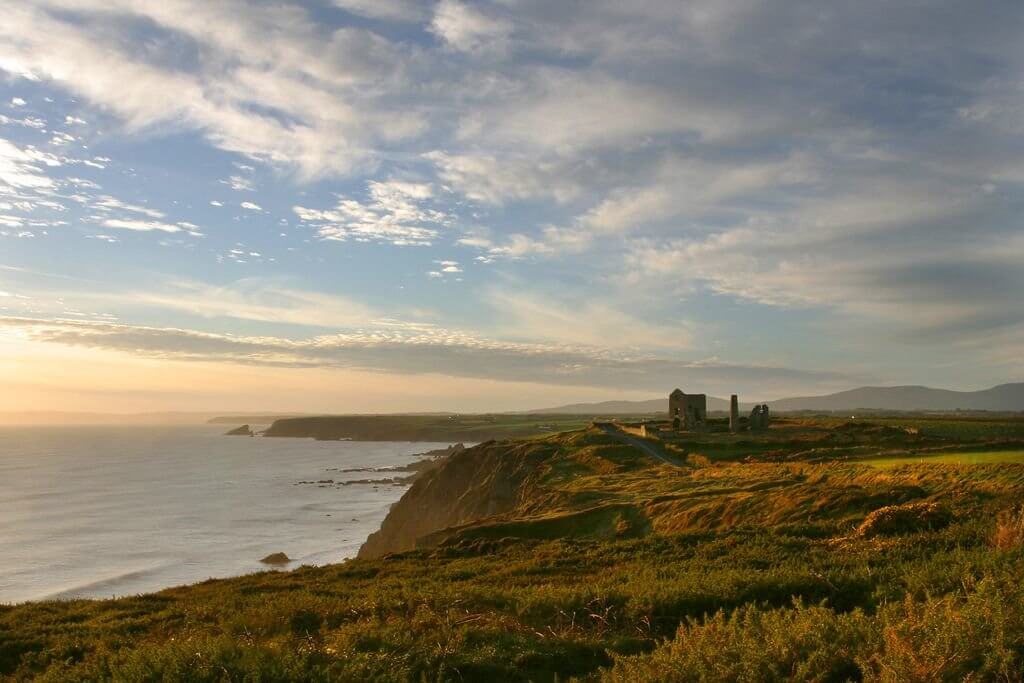 Tucked away on the south-east coast of Ireland lies the little village of Dunmore East. With its quaint harbour and breathtaking views, it is the perfect place to unwind over the course of a long weekend or week-long staycation. Despite its small size, Dunmore East will leave you wanting for nothing. Home to lively bars, delicious restaurants and some of the best wild swimming spots that Ireland has to offer, it will not disappoint. Dunmore East is also ideally located for the surf town of Tramore, the Copper Coast Geopark and the Waterford Greenway.
STAY:
There are a host of fabulous self-catering properties available with Trident Holiday Homes, which are ideally located right next to the centre of the village.
DO:
The Waterford Greenway
Running from Waterford City to Dungarvan, the Waterford Greenway offers 46 glorious, car-free kilometres to explore. The views throughout are nothing short of spectacular, and there are plenty of refreshment stops en route for those looking to make a day of it. It's a shared use Greenway, which means that people are allowed to cycle, walk and run. You can even bring your dog, as long as he/she is on a lead.
Check out our comprehensive guide to the Waterford Greenway.
Explore the Copper Coast
The Copper Coast is a hidden gem that embraces all the best seascapes, cliffs, bays and coves between Dungarvan and Tramore. The Copper Coast Geopark is an outdoor museum of geological records which includes volcanoes, oceans, deserts and ice sheets, all combined to create the rocks which provide the physical foundation of the natural and cultural landscapes of the area. We highly recommend the self-guided Cooper Coast trail, which ensures that you see the very best of what the park has to offer. Information on the trail can be obtained from the Copper Coast Geopark Centre in Bunmahon. Or if the weather is fine and sea conditions are favourable, head out on a sea kayaking tour with Pure Adventure.
Take the plunge
Dunmore East has a host of inviting bathing spots to choose from, although we reckon Badger's Cove is arguably the best. Steep steps lead the way to a small, sandy cove which is backed by imposing cliffs and a cave. Adventurous souls can swim out of the cove, where an abundance of rocks, ranging in height, are begging to be jumped off.
Another great spot for a dip is Newtown. This small, sheltered cove was traditionally for women only, with the men going to Guillamene on the other side of the cove. Now it's a place where men, women and children congregate. The water in both spots is deep and clear when the tide is in, and there is good access to the water via ladders and a slipway.
FOOD AND DRINK:
The Lighthouse Bar and Restaurant offers spectacular views over the harbour and out to Hook Head in Co Wexford. And the food is very good too! This place is an all-around winner.
We also highly recommend the Bay Café at the harbour. Offering delicious sandwiches, freshly baked goods, a mean cup of tea and great views, it is the perfect spot to refuel between adventures.
4. Kenmare, Co Kerry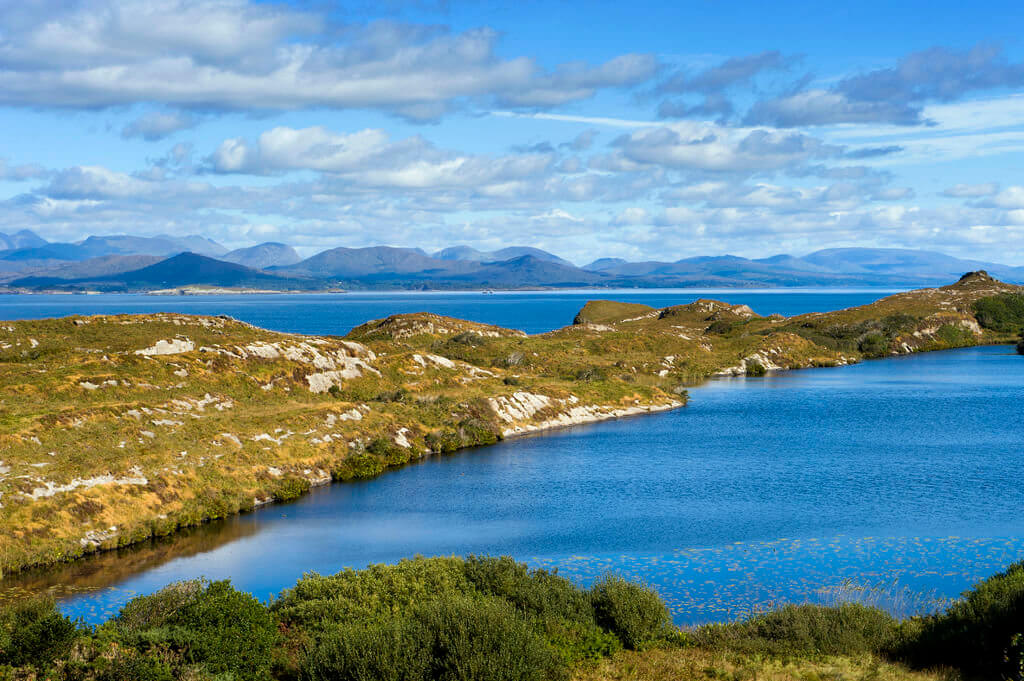 Cradled in the heart of Kenmare Bay, Kenmare is the perfect launch pad to explore the famous Ring of Kerry and its more rugged neighbour, Beara. With an abundance of walking routes, cycling routes and water sports on offer, there is plenty to keep you entertained in this special part of Ireland. The town itself is foodie heaven with over 30 eateries to choose from.
STAY:
There are a host of fabulous self-catering properties available with Trident Holiday Homes. Our particular favourites are the Ring of Kerry Holiday Homes. Located adjacent to the Ring of Kerry Golf Club, they have spectacular views over Kenmare Bay. The cottages are just 8km from Kenmare on the Sneem road which is part of the famous Ring of Kerry Way.
DO:
Visit Star Outdoors
Offering everything from kayaking trips to wakeboarding, sailing, paintball, crazy golf, sailing, an obstacle course and a waterpark, Star Outdoors has all of the bases covered for adventure-loving folk, both young and old.
Check out the full list of activities at Star Outdoors.
Hit the road by bike
There are a number of glorious cycle routes which start and finish in Kenmare. One of our favourites is the 86km circuit that brings you around the Beara Peninsula, over the serpentine Healy Pass and past some of the most spectacular scenery you are likely to see. If this sounds a little too taxing, then fear not, there are a host of shorter routes that certainly don't compromise when it comes to views!
Flying high
Kerry Falconry offers you the chance to get up close and personal with some of our country's finest birds of prey. You can take part in a hawk walk, which involves walking with a hawk and free-flying the bird with the assistance of a master falconer. To top it off, you will meet some fun-loving photobombing owls. This is a great day out for all ages. For more info or to book an experience, check out Falconry Kerry.
FOOD AND DRINK:
Kenmare is a food-lover's paradise. There are a number of award-winning restaurants dishing up the very best local produce, while the cafés serve up some of the tastiest home-baked treats in all the land. Boka and No 35 are two of our favourite spots.
5. Aughrim, Co Wicklow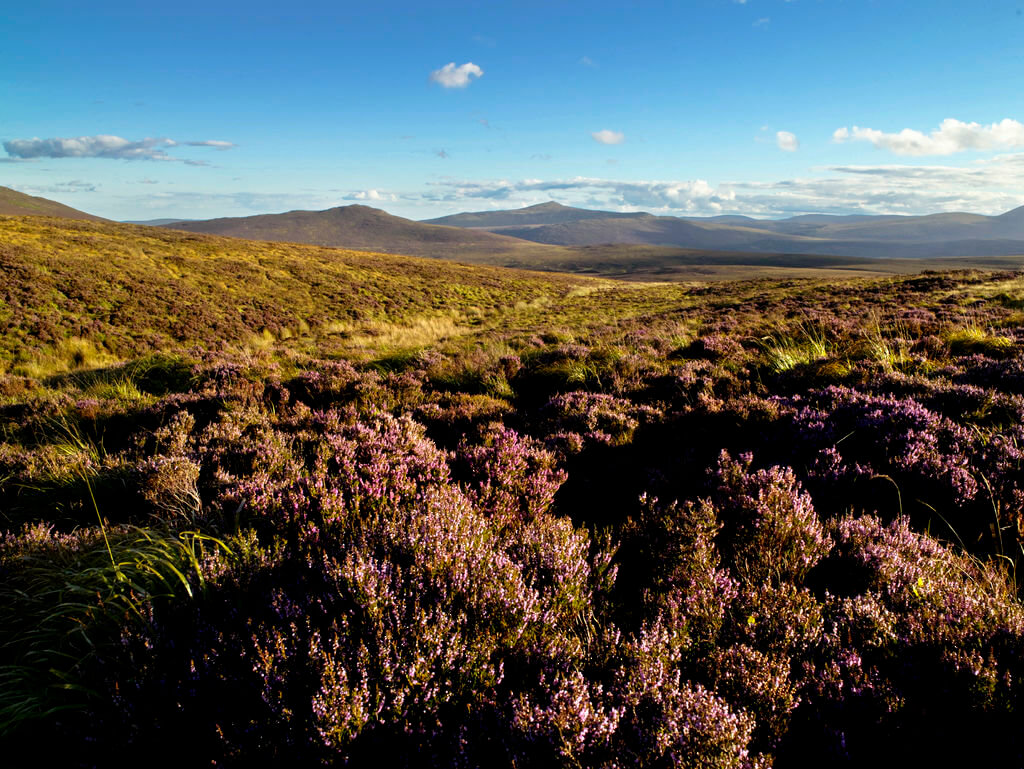 Aughrim is a pretty village situated in the heart of the Garden of Ireland. Located a stone's throw from the Wicklow Way and the Wicklow Mountains National Park, there is an abundance of fantastic walks right from your doorstep. The coast is just 30km away, while the towns of Rathdrum, Tinahealy, Laragh and the monastic site at Glendalough are all within 25km of Aughrim. The village is also home to a great range of bars, restaurants and cafés for that well-earned feed post-adventure!
STAY:
Aughrim Holiday Village offers top-notch self-catering accommodation and is ideally located within a short walk of all of the village's amenities.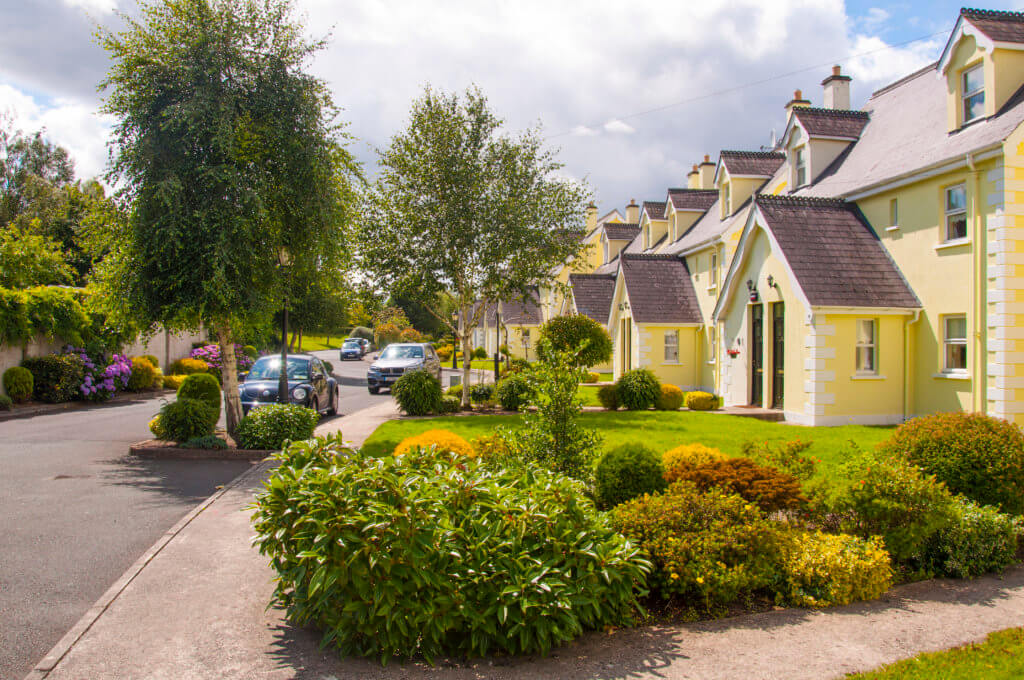 DO:
Explore by foot
Wicklow isn't dubbed the Garden of Ireland for nothing. There are endless walks and hikes that show off the splendour of this county. Check out a list of our favourite walks in Wicklow here.
And it's just as good by bike
Roadies and mountain bikers are well catered for. Those who prefer to stick to the road should venture up to the Sally Gap and around the Wicklow Mountains National Park. In particular, we love the route up Military Road. The Conservatory in Laragh is a perfect rest stop and serves up the best scones I've ever had. Check out our favourite road cycling routes in Wicklow.
Mountain bikers, both hardcore and total newbies, should definitely visit the trails at Ballinastoe. Offering a looped trail with views across Wicklow all the way to the coast, it provides scenery and thrills in equal measure. Biking.ie offers bike rental and guiding.
A quick dip
Wicklow is home to an abundance of gorgeous lakes including Lough Dan, Lough Ouler and many more. And what better way to enjoy them than by plunging yourself into their frigid waters?! Check out our favourite wild swimming spots in Wicklow.
EAT AND DRINK:
It is worth visiting Aughrim just to eat at the Strawberry Tree restaurant. As the only certified organic restaurant in Ireland, the menu changes to reflect the seasons and is dedicated to sourcing the freshest ingredients. A lot of the food is grown to order on nearby organic farms or foraged by the restaurant's own chefs and full-time food forager. You can even step inside the restaurant's walk-in Wild Foods Pantry which features much of the produce foraged and prepared by their crew, as well as a selection of meats, cured in their own Smoke House along with some great Irish cheeses.
Check out our Hard as Nails podcast:
Like this? Check out these other articles: