Brought to you by:

Ireland's Hidden Heartlands are home to some of our country's most iconic landscapes. From gorgeous rolling hills, shimmering rivers, and a lattice-work of rural communities and natural wonders.
Take a stroll along one of the many looped walks that the Heartlands have to offer, and experience the relaxation and adventure that comes from these gorgeous lands.
1. Portumna Forest Park, Co Galway
Distance: 1.5km – 10.5km
Time: 20mins – 2hrs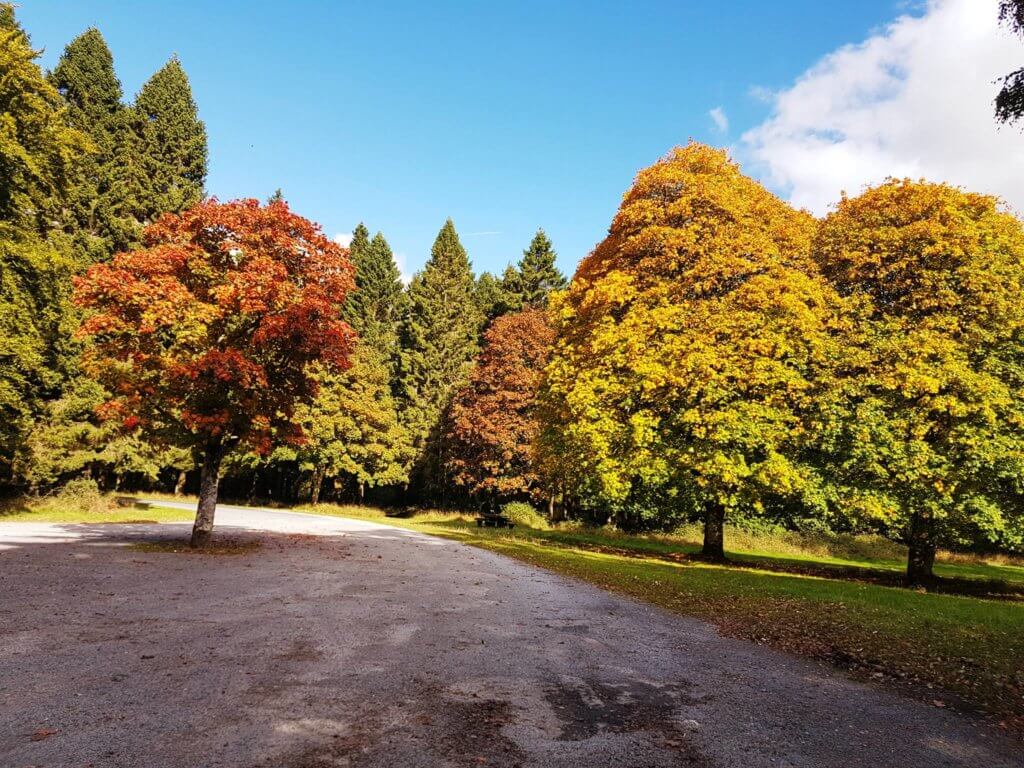 Located on the shores of idyllic Lough Derg, Portumna Forest Park makes for a great family day out. There are a total of four walks on offer, the shortest of which is the Forest Friendly Walk (1.5km). Following a large boardwalk, it is buggy and wheelchair accessible. The Woodland Walking Trail (2km) is also a nice easy trail suitable for all ages and level of fitness. Those looking for a longer jaunt should opt for the Bonaveen (10.5km) or Rinmaher (10km) trails.
In addition to foxes, red squirrels and deer, the kids can also look out for the resident White Tailed Eagle who can often be spotted from the birdwatching platform in the park.
Re-fuel: A visit to Blas in the centre of Portumna is an absolute must. Few places do better hearty homemade fare and freshly baked cakes.
Trail Start:

2. Cavan Burren Park, Co Cavan
Distance: 1.3km – 2.9km
Time: 30 min – 1 hr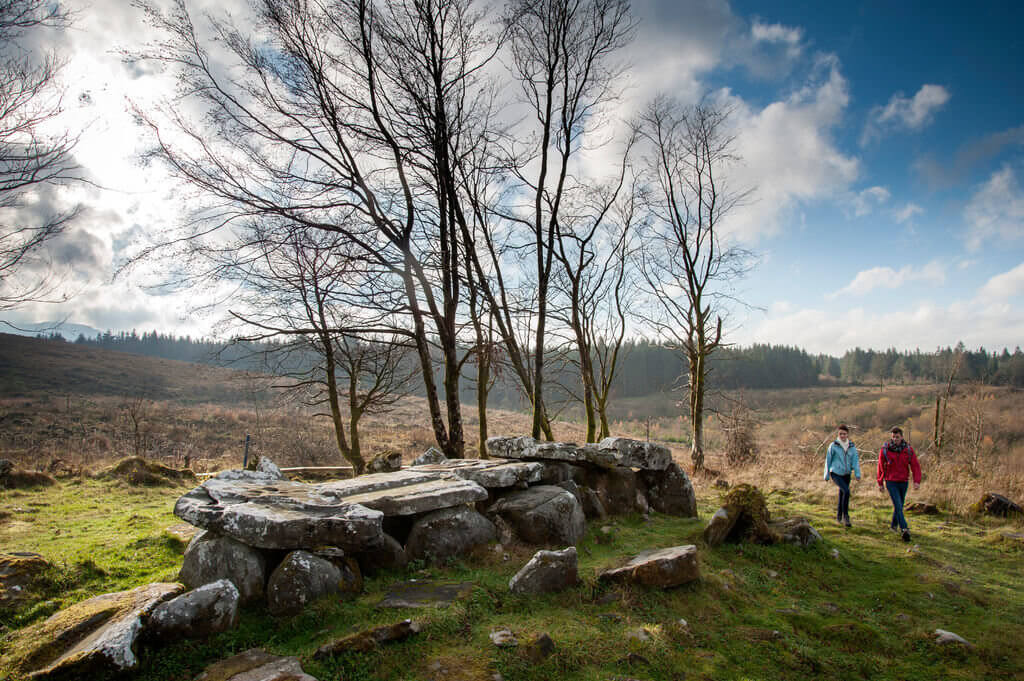 Cavan Burren Park is home to over 10km of trails that range from accessible trails to bog bridge trails over limestone bedrock and past some of the finest prehistoric features in Ireland.
There are four family-friendly looped walks to choose from which range in distance from 1.3km to 2.9km. Each trail has something special, whether that's biodiversity and archaeology or epic views and treasure hunts.
Re-fuel: Hungry tummies will be well catered for at the Olive Grove cafe in the nearby town of Blacklion.
Trail Start: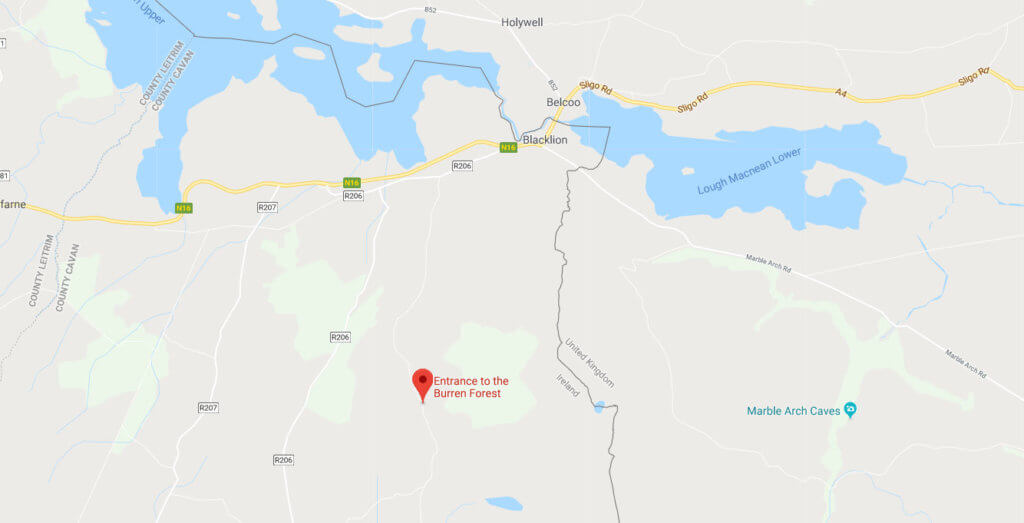 6 of the Best Walks in Ireland's Ancient East
3. Lough Key Forest Park, Co Roscommon
Distance: 3km − 4.2km
Time: 1 hr – 1.5hrs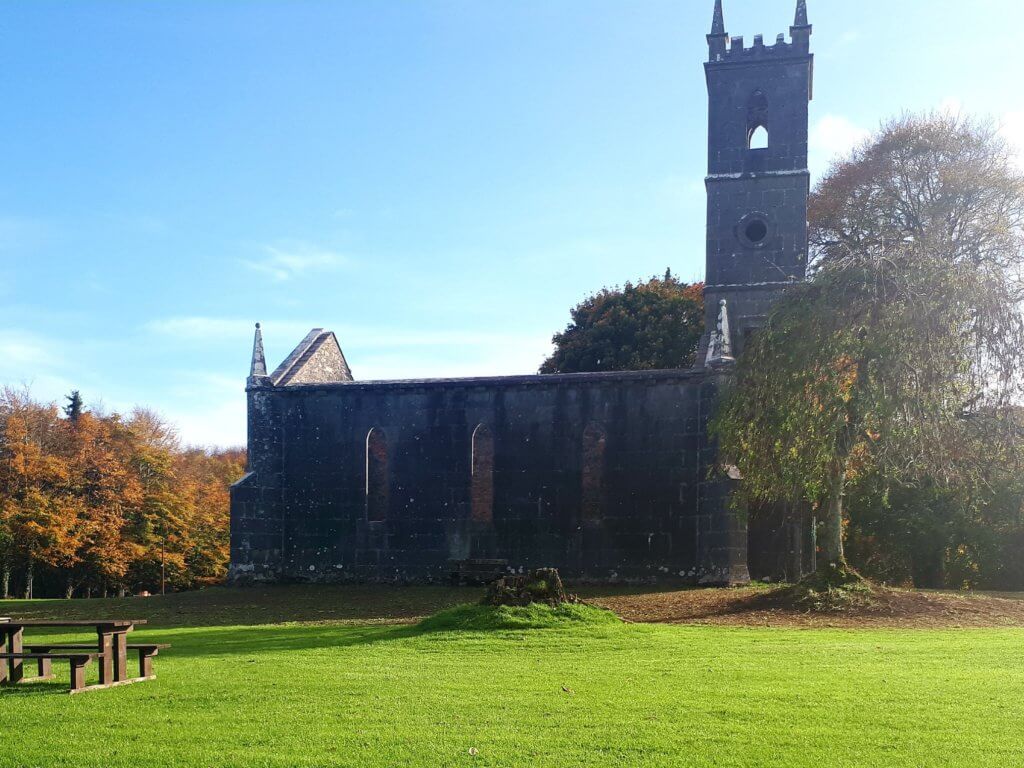 Lough Key Forest Park offers fun for all the family. Comprising of 350 hectares of mixed woodland, a lake and a number of islands, Lough Key in Co Roscommon is one of Ireland's most extensive and picturesque forest parks. Included in the park's amenities are a well-landscaped caravan and camping park, nature walks, a bog garden, an observation tower, an ice house, a wishing chair, underground tunnels, a tree canopy trail and an adventure playground.
In addition to all of that, there are also four beautiful looped walks to choose from. These include the Drumman's Island loop (3.5km), the Miner's Way Historical Trail (4.2km), Sli Slainte (3km) and the Bog Garden loop (4km).
Re-fuel: The Lakeside Café offers stunning views over Lough Key and Castle Island along with delicious home-baked buns and cakes. It also offers sandwiches, a hot dish of the day and their signature pizzas.
Trail Start Point:
4. Derrycassan Wood, Co Longford
Distance: 1.2km – 3.2km
Time: 30min – 1hr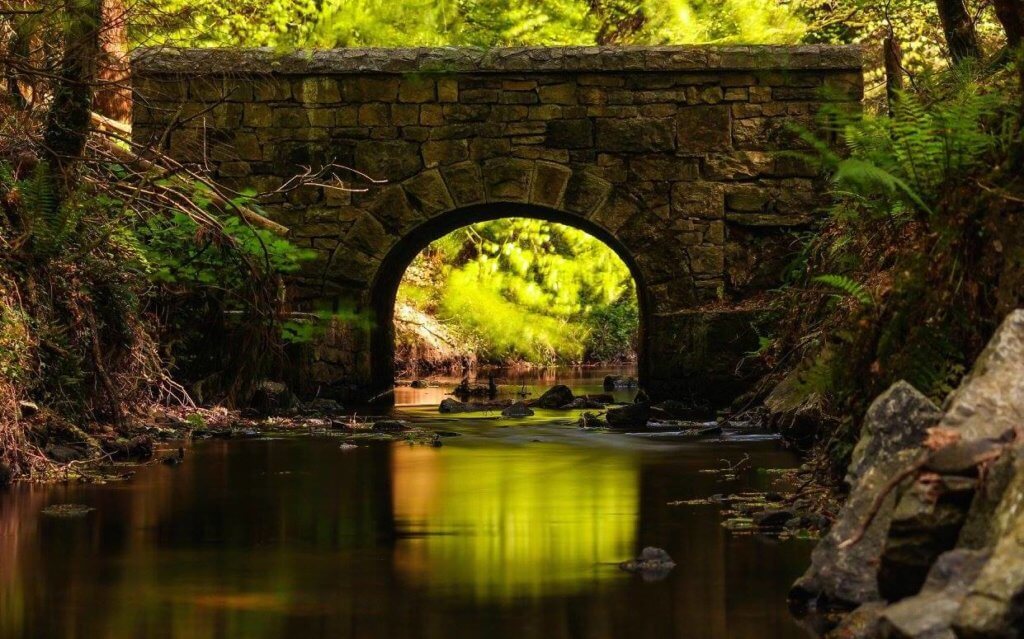 Derrycassan Wood in Co Longford hugs the shoreline of Lough Gowna and is a perfect place for a leisurely amble through the forest and along the lakeshore. There are lovely walks to choose from, which bring you along the river, by the lakeshore and through the lovely native flora and fauna. There is also a picnic area and several viewing points by the lake.
There are three suggested walks in the wood which include the Nature trail (1.2km), the Walled Garden Walk (1.2km) and the Main Avenue Walk (3.2km).
Re-fuel: There is no shortage of cosy Irish pubs close to Derrycassan Wood. Our favourites include Hourican's in Aughnacliff and John Donoghue's and the Grenville Arms in Granard.
Trail Start:
5. Ballycuggaran-Carg Wood, Co Clare
Distance: 7.12km
Time: 2hrs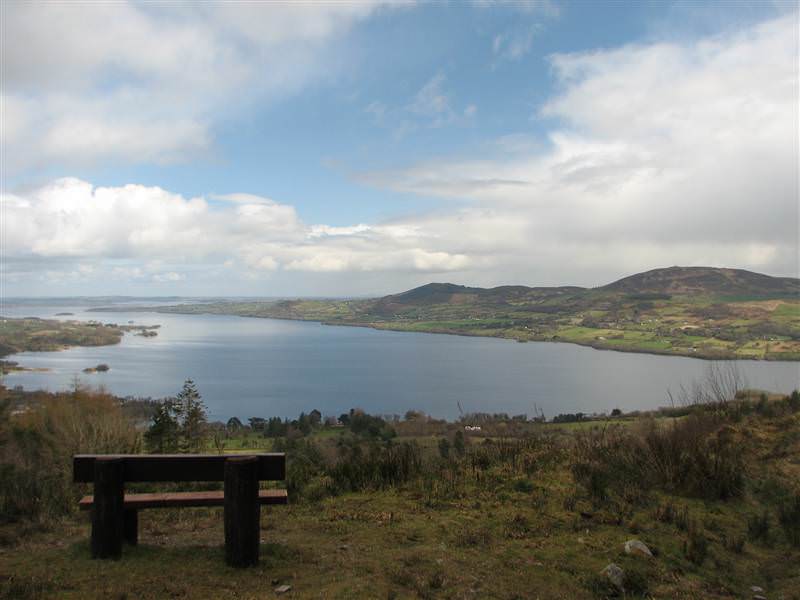 This hilly jaunt just outside Killaloe will offer you stunning views of Lough Derg, the Annacarriga Valley and the hills from Caherhurley to Ogonnelloe. It is an area steeped in history with the name Ballycuggaran dating back to at least the 10th century. It is said to owe its name to the O'Cuggaran family who were supporters of Brian Boru.
The walk itself follows forest road, forest track and a minor road through dense forest and open hillside on the shoulders of Feenlea Mountain and Crag. To get the best views, walk the trail in an anti-clockwise direction.
Re-fuel: The quaint village of Killaloe, with its lively cafes, bars and restaurants, is a short distance from the trail head. Wood and Bell (owned by rugby legend Keith Wood) and the Wooden Spoon are particular favourites of ours.
Trail Start:
6. Knockbarron Eco-Walk, Co Offaly
Distance: 5km
Time: 1hr 30min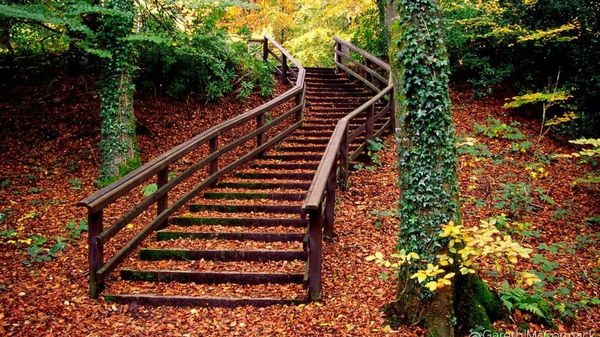 Located a short distance from Kinnity in Co Offaly, the Knockbarron Woods is a site of great ecological and geographical interest. Here, you have one of the country's finest examples of an esker system (i.e. a long narrow winding ridge of sand or gravel, deposited by a stream flowing under a glacier).
The walk itself features 10 stops of interest which outline the diverse flora and fauna of the area.
History buffs are also well catered for in the area. At the foot of Knockbarron, on a gravel ridge, are the medieval remains of St Bairrfhionn's church. The construction in the early 13th century of a Norman motte and bailey beside the church above the river Camcor attests to the political and strategic significance of the site in medieval times.
Re-fuel: Giltrap's Pub in Kinnity offers top-notch grub.
Trail Start:
Like this? Check out these other articles:

Previous Post

Next Post