The Galtee Mountains are located just 1 hour from Limerick, Cork and Kilkenny and offer a wide range of incredible outdoor spaces. Climb the epic Galtymore, stroll around the nearby forests and sleep under the stars at one of the many campsites in the area. This makes it an excellent option for your next #WeekendWander. 
Climb Galtymore
The 6th highest mountain in Ireland but definitely one of the toughest Galtymore stands at 918m and offers some incredible views of the Irish countryside. There are a number of ways to climb Galtymore here are some of the best. It is important to note that dogs are not allowed on the mountains, there are sheep.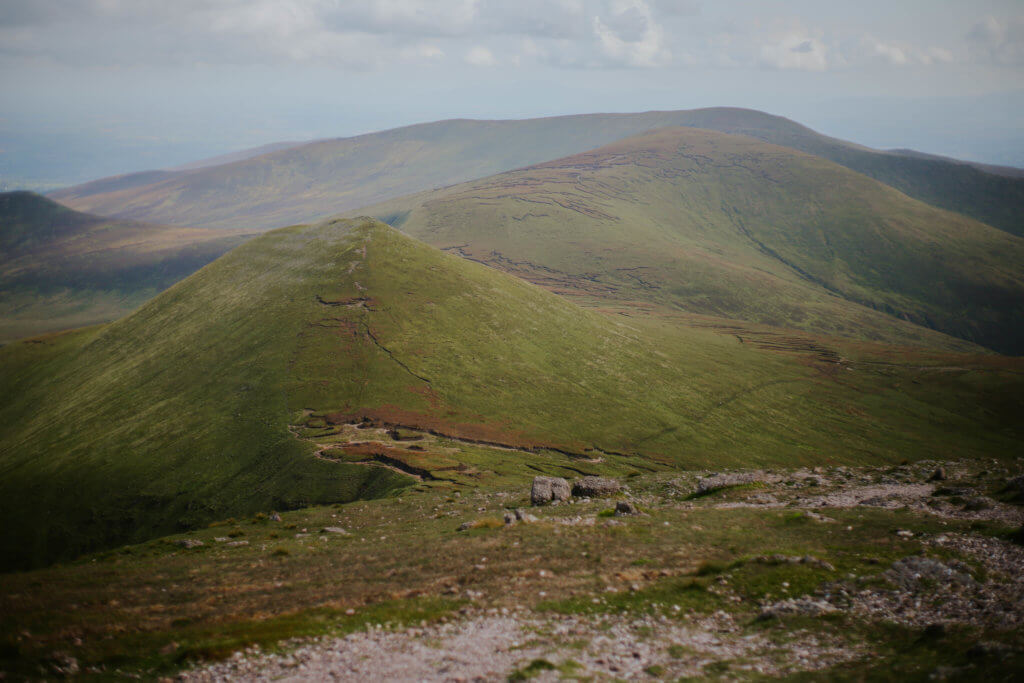 3 Peaks Route
If you are looking for a genuine Irish mountain challenge we would recommend taking the 3 peaks route up Galtymore. This route takes you over Cush Mountain, Galtybeg before hitting the final climb up Galtymore. Not for the faint of heart this route has very steep gradients but is well worth a go if you are looking to push yourself.
Black Road Route
A small family farm King's Yard is also an excellent base for a hike up Galtymore. It has basic facilities such as drinking water, a toilet, and snacks for purchase. You can begin your hike here. Heading up the valley through Cooper's Wood you will hit the Black "Road". This trail brings you to the base of Galtybeg before you venture east to tag Galtymore.
More Information: Hiking Galtymore in the Galtee Mountains
Nearby Trail Walks
Whether you want a recovery walk the day after a day on the hills or just want to keep it mellow there are a few great options nearby.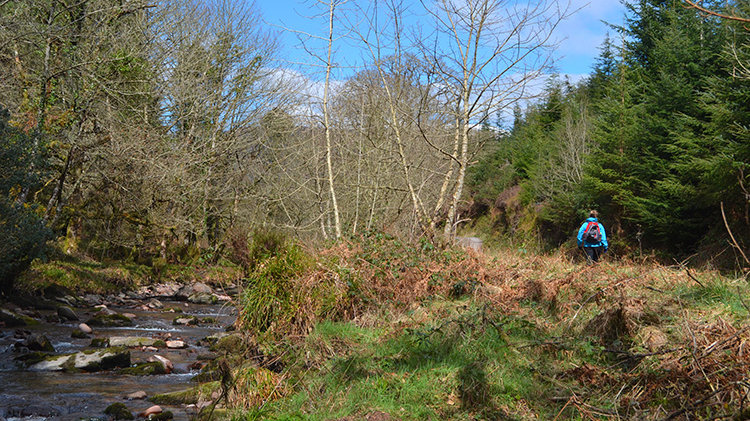 Glen Of Aherlow Trails
There are loads of brilliant trails in the Bansha Forest. Why not aim for the Rock An Thorabh? This lookout offers some amazing views over Tipperary and the surrounding patchwork quilt landscape. This forest is a great option to bring your dog.
Glengarra Wood
At the base of the Galtee Mountains lies a beautiful forest that gives you a sense of immersion in nature. The forest feels very pure, there are no facilities and the trails are narrow and natural. A brilliant place for both a short and long walk with your family. Dogs are welcome.
Scarragh Woods
A quiet, clean and unspoiled woodland just outside Cahir village with a variety of trails. There are also a few mountain bike trails to explore. Dogs are welcome here but deer are regularly seen in the woodland. There are three marked loop walks; Green Trail (3.8km), Blue Trail (4.8km), and Red Trail (6.2km).
Where we have stayed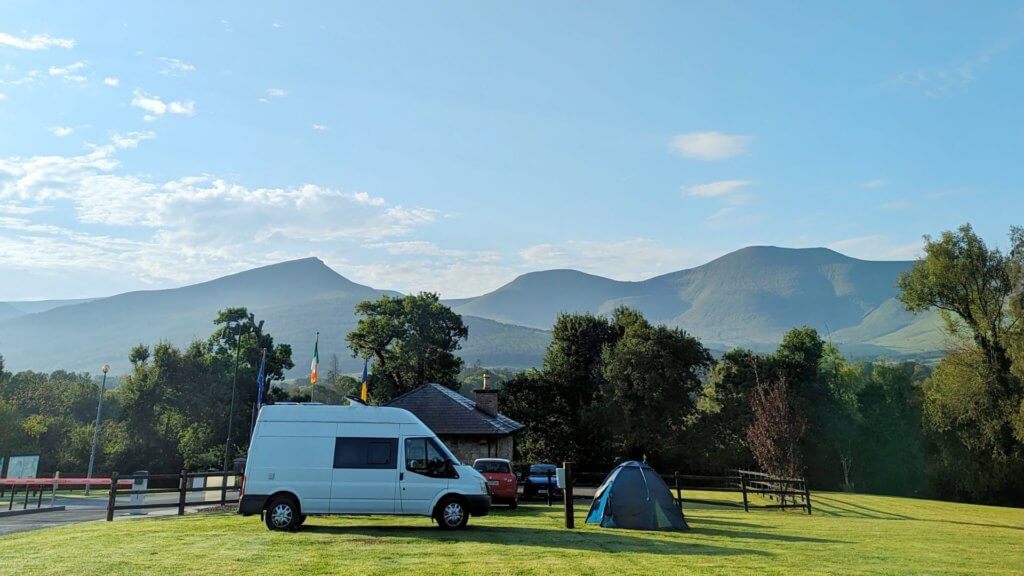 Glen Of Aherlow Camping & Caravan
On our most recent trip to the Galtee Mountains, we spent 2 nights at the Glen Of Aherlow Campsite. We were pleasantly surprised by the campsite. It was spacious and comfortable with plenty of very good amenities including an entertainment room, a TV room, a very basic kitchen and modern bathrooms with great showers. It is worth mentioning that the kitchen does not have any communal utensils and the oven and hob require a 50c coin to operate which we found bizarre. If you have your own camp stove we would highly recommend this campsite. It is excellently located for a few days in the Galtees.
Where to eat & drink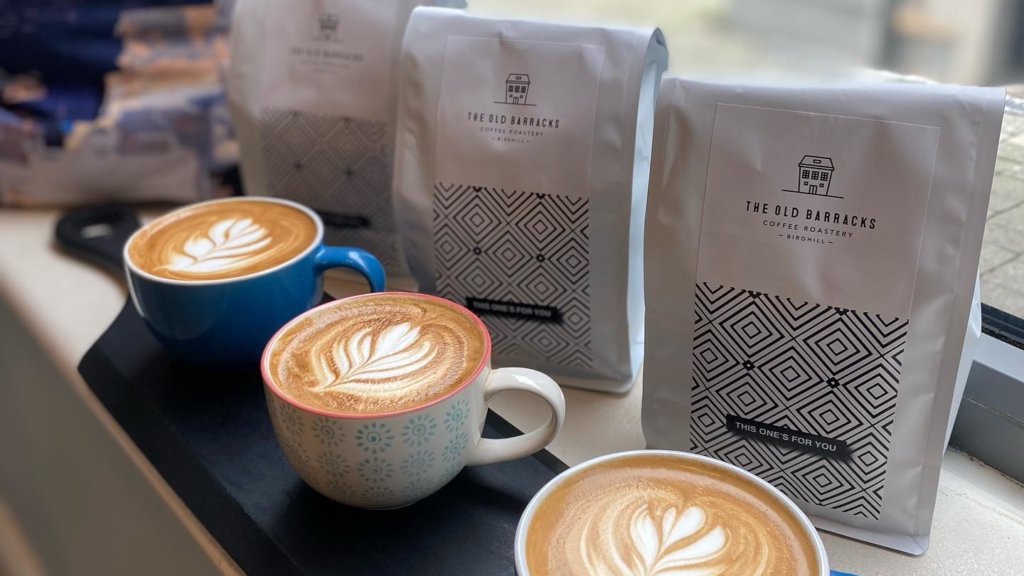 65 Degrees Coffee – Cashel
If you're driving to the Galtee is a long the M9 consider dropping into 65° coffee. They have an excellent selection of coffees, that are roasted at The Old Barracks in Birdhill, as well as a delicious range of sweet treats.
Chipmonger – Cahir
There are a few things as satisfying as a bag of chips after a day in the mountains.  Head into the Chipmonger in Cahir the best bag of chips around.
The Town Coffee Co – Mitchelstown
If you need a pick-me-up en route to the mountains swing by the Town Coffee Co in Mitchelstown for a lovely cup of specialty coffee.
Takeaways
There is a wide range of takeaways in the area as well that are sure to replenish the calories you've burnt on the mountain if you don't have time to cook!
Reasons to go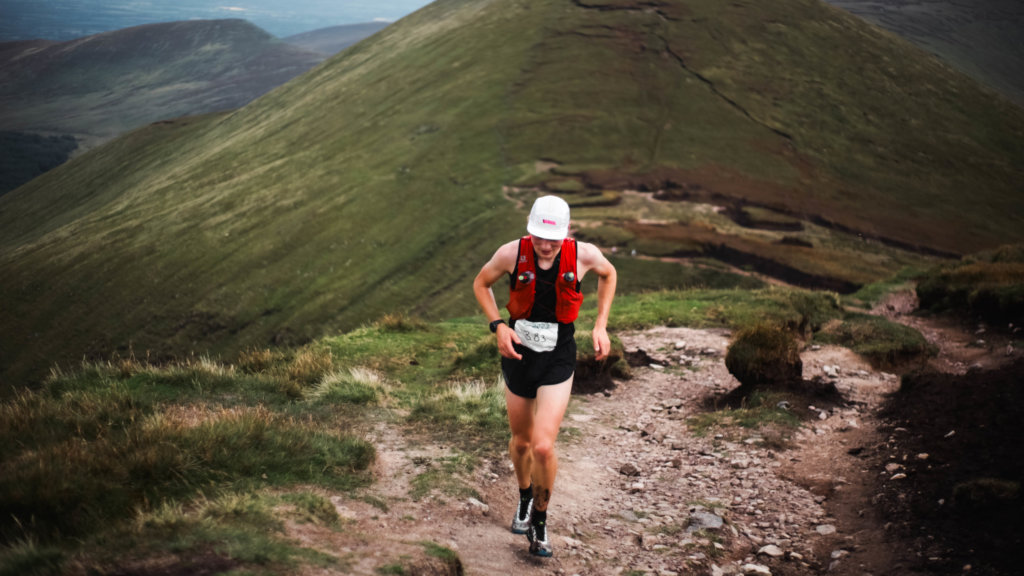 Galtee Walking Club Hikes
The Galtee Walking Club host regular guided hikes around this incredible mountain range chicken at their schedule to see if they have an event that suits you.
Irish Mountain Running Association Races
If community challenge and free sandwiches appeal to you consider heading along to one of the Irish Mountain Running Association races in the Galtee Mountains.