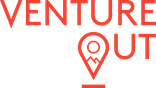 Don't miss out on the transformative potential of nature-based therapy! Make sure to mark your calendar for the upcoming conference hosted by The Outdoor Therapeutic Activity Providers Network Ireland (OTAP) on 10 November 2023. This is an event you won't want to miss, as it will bring together experts, practitioners, and enthusiasts in outdoor therapy to share insights, exchange ideas, and explore the transformative potential of nature-based therapy. Get your tickets now to this one-of-a-kind conference!
Keynote speakers will include, Solution-Focused Therapies expert Stephan Natynczuk, who works specifically on spanning the gap between therapy indoors and outdoors, and Andie Hardie, Clinical Manager of Venture Trust who, having worked in traditional outdoor education, began to specialise in personal development with people at the margins of society. These expert speakers will share their valuable insights on the topic of outdoor therapy and how it can be effectively applied.
Attendees will also have the chance to learn more about the Outdoor Therapeutic Activity Providers (OTAP) Network. The OTAP Ireland is a professional organization dedicated to promoting outdoor therapy in Ireland. The OTAP aims to foster collaboration, knowledge-sharing, and professional development among practitioners in the field. By advocating for the integration of nature-based interventions, the OTAP strives to improve the mental, emotional, and physical well-being of individuals through outdoor experiences. Barry Dillon from Venture Out and Raymond Burke from Active Connections will lead a session which will highlight the important work that OTAP is doing to promote outdoor therapy in Ireland.
Afterwards, attendees will have the opportunity to participate in one of three themed sessions focused on various natural elements, including Water Blue Space, Woodlands Greenspace, and Mountains Wilderness.
To reserve your place, please visit the ticket page.



Previous Post