Going for a hike in Cork? Here are the best walking and hiking routes to choose from.
If you are Cork bound this summer be sure to get out of the city and go for a ramble in the countryside. From easy jaunts to longer hikes, we've rounded up six of our favourite hikes in Cork that we know you'll love too.
1. Gougane Barra – Sli Sleitbhe

Distance: 2.40km
Height: 130m
Time: 1hr 45min
Type: Coillte Recreation Trails
Starting point: Upper carpark, Gougane Barra
Difficulty: Strenuous
What to expect:
Don't let the short length of this walk deceive you as it is one of the more challenging hikes in Cork. This is the most difficult of the Gougane Barra trails but it's well worth it, as it's the best. The trail brings you up through the forest, across the River Lee and out onto the side of the mountain to stunning views of the Shehy Mountains, Gougane Barra Lake, and the valley below. There is also a small oratory there to explore.
2. Ardgroom – Pulleen loop (part of the Beara Way)
Distance: 5km
Height: 100m
Time: 2hr
Type: National Loop Walk
Starting point: Trailhead at Cuas Quay
Difficulty: Easy
What to expect:
For a more gentle walk in Cork try the Pulleen Loop. This small loop along coastal tracks has stunning views of Kenmare Bay and the Kerry coastline to feast your eyes upon. You won't be bored as there are several archaeological sites along the route, as well as sea caves to explore and a small beach at Dog's point to take a dip in if you are feeling brave. It is well waymarked, as it is part of the larger Beara Way trail. Keep an eye out for the megalithic monument, the Canfie stone circle.
3. Old Head of Kinsale Loop Walk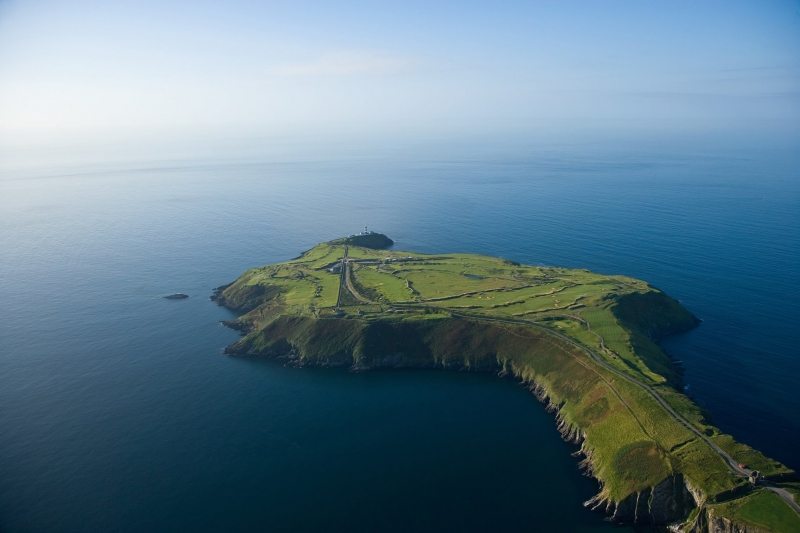 Distance: 6km
Height: 100m
Time: 1.5hrs
Type:  Looped Walk
Starting point: The Speckled Door Bar and Restaurant, Kinsale, Co. Cork
Difficulty: Easy
What to expect:
The Old Head is a stunning headline jutting out into the Atlantic Ocean, so get excited for the panoramic views of the cliffs and ocean you will see throughout the walk. This is also a great hike for history lovers. Look out for the Old Head Lighthouse built in the 17th century and the remains of the Lusitania passenger ship, which was torpedoed by a German U-Boat during WW2.
The ultimate Irish adventure bucket list
4. Seven Heads Walk

Distance: 42.5km
Height: 110m
Time: 2-4 days
Type: Loop walk
Starting point: Timoleague village
Difficulty: Moderate
What to expect:
If you are a bird watcher then this is the route for you. The Seven Heads walk passes through the Courtmacsherry Estuary, which is a conservation area and protected by the Wildlife Bill. En route, you can spot redshanks, greenshanks, oyster catchers, herons and fulmars. If you are really lucky you might catch a glimpse of a peregrine falcon or a kestrel soaring above. If you don't have the time for the whole route, don't worry there are several return routes and smaller circular walks along the way.
5. Sheep's Head Way
Distance: 150km
Height: 300m
Time: 7 days
Type: Long Distance Walk
Starting point: Bantry
Difficulty: Strenuous
What to expect:
If you are looking for a more serious challenge the Sheep's Head Way is one of Cork's most spectacular long-distance hikes. The circular walking route begins in the town of Bantry and runs the length of the North Coast peninsula over a variety of terrain. There are plenty of sites to occupy the eyes along the way, including the remains of an old copper mine, a blowhole, stone circles, standing stones, a Napoleonic signal tower and several quaint villages where you can stock up your supplies. Watch out for dolphins and whales off the westernmost tip of the headland. There are 20 shorter loop walks connected to the Sheep's Head Way if you looking for a taster of what it entails.
6. The Beara Way
Distance: 196km
Height: 350m
Time: 7- 9 days
Type: National Waymarked Trail
Starting point: Glengarriff
Difficulty: Strenuous
What to expect:
The Beara Way is the better-known long distance hike in Cork. If you are after something off the beaten track, this is for you. The perfect mixture of mountains and seacoast, dotted with evidence of our prehistoric past throughout the route. Make sure to go to Bere Island and take a ride on Ireland's only cable car, which takes you across to Dursey Island. Again, several smaller loops exist within the Beara Way if you are after something a little less rigorous.
Check out our Hard as Nails podcast:
Like this? You should check these out: 

Previous Post

Next Post