Each week we find the coolest and quirkiest outdoor gear on the market that we know you'll want on your next adventure. This week we bring you the Shoal Tent! 
Shoal Tent by SmithFly
Price: €1,216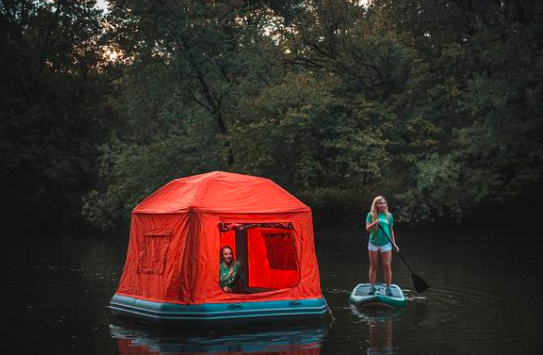 There are plenty of ways to spend time on the water whether you're kayaking, paddle boarding, or boating. However, you probably haven't heard of a safe way to actually sleep right on the water. Forget dreaming of a waterfront home, the Shoal Tent by SmithFly now gives water lovers a way to wake up on a lake, pond, creek, or river, in a floating tent.
The sturdy tent is built on top of a 6" inflatable raft that also acts as a comfortable air mattress. So, drift along serenely while the sounds of the water lull you to sleep. The tent is extremely durable and able to stand up to harsh winds. When deflated, all parts of the tent can be packaged into an easy to carry storage bag and stored away.
More info: Shoal Tent
Like this? You should check these out:

Previous Post