Whether you're on the trail, pavement, or track, the type of sock that you put on your feet before a run can be almost as important as the shoes you wear. With so many options to choose from, take the stress off of yourself (and your feet) and take a look at the best running socks that we could find.
Ankle, mid, wool, cotton, wicking, supportive, thin, thick … there are so many different factors that you have to keep in mind when choosing a running sock that will keep you comfortable no matter the mileage. When you're pushing to the last kilometre and your legs are burning and your breathing is heavy, the last thing you want to be thinking about is the pestering blister forming under your sock. Here are some of the best running socks that we could find to keep you on your feet and pushing towards your next goal.
1. Enduro 2 Quarter
€12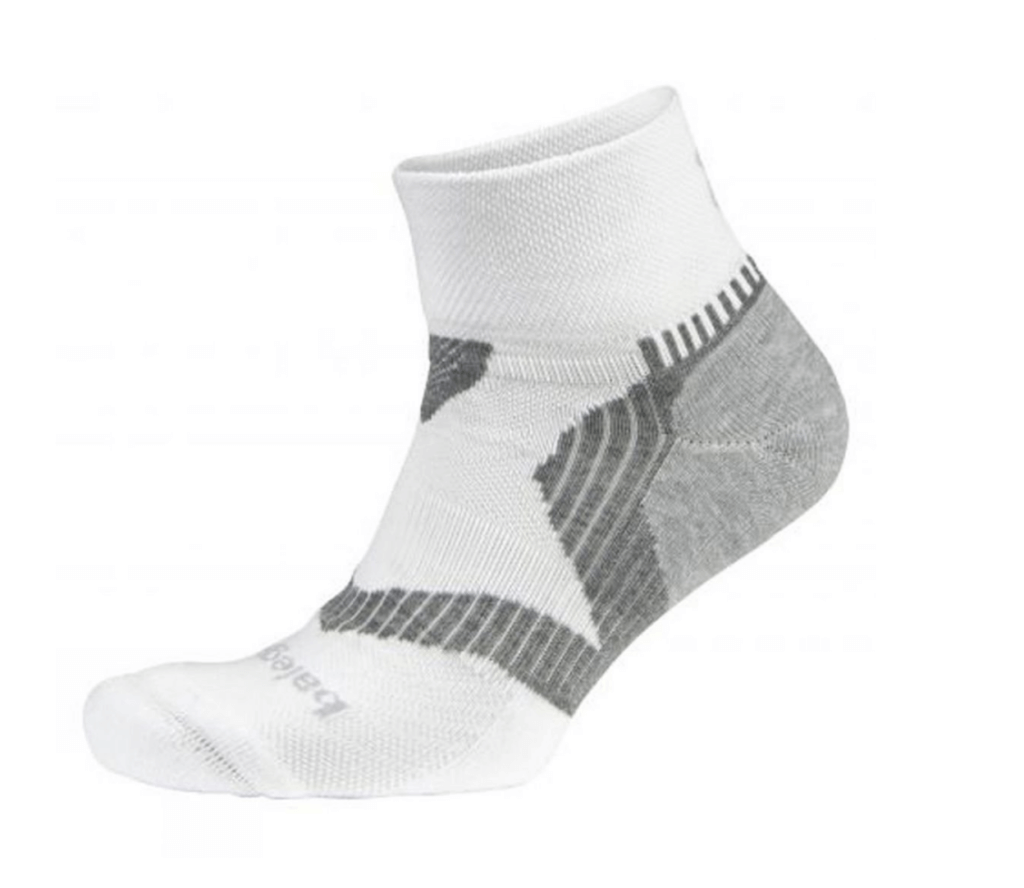 Sweat and moisture have nothing on you when you have on the Enduro 2 Quarter socks. With a special elastane that is designed to hug your foot like a second skin, these socks will be your best friend on your next long run. They also have a synthetic quick wicking "drynamix" material that will keep your feet nice and dry, and, just like the name suggests, this sock is built for endurance and will not wear down — especially with its plush under sole. Even after several washes, the material will not stretch out or wear away. Also, their sleek design embraces optimum air flow, keeping your feet nice and cool while your run heats up.
Find them at Cotswold.
2. 1000 Mile Women's All-Terrain
€11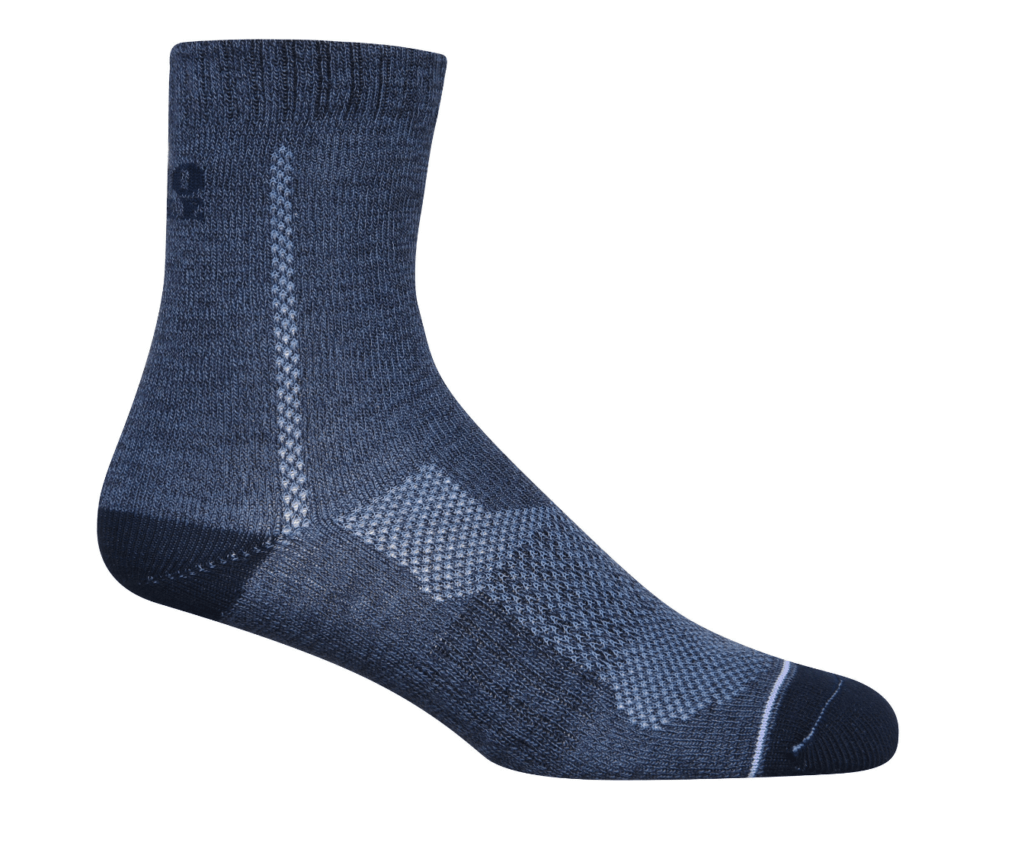 This sock is meant to keep you comfortable even when the going gets tough. Its double-layered design is great if you're looking for a little more support and protection from blisters. Its combination of Merino wool and cotton fibres creates a wonderful wicking inner layer that helps keep your foot at a comfortable temperature throughout your activity. With superb airflow, breathability, and an additional arch brace for support, this sock is perfect for long distance workouts that keep you moving.
Find them on Wiggle.
3. Stance Men's Aspire Tab
€15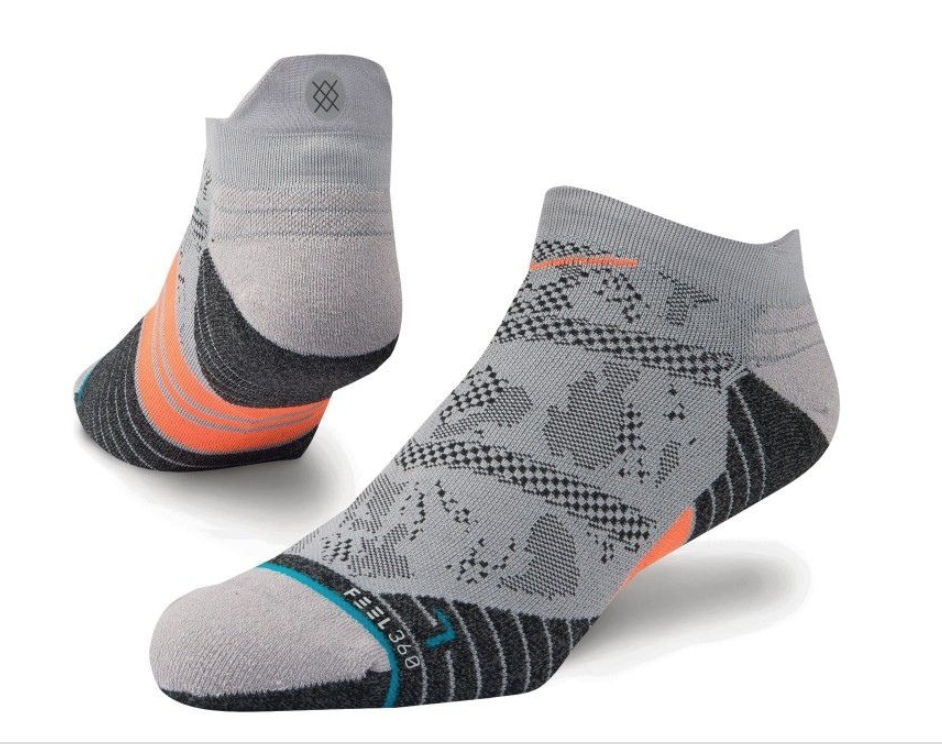 First, the Stance socks are dedicated to finding the perfect fit for any individual. Their socks are designated to either the right or left foot, immediately enhancing comfort because the sock is tailored to that specific foot. The heel is padded, putting less pressure on your joints by creating a low-impact surface to run on. Also, the mesh of the sock is extremely breathable, making those hot and sweaty runs and little more bearable.
There is extra padding around the heel and toes to prevent blisters, and the entire sock is made of thick, durable material that dramatically lessens the chance of obtaining sore feet. They also have engineered arch support to save your muscles on those 20km runs.
Find them at 53 Degrees North.
4. Hilly Marathon Fresh Anklet
€10.59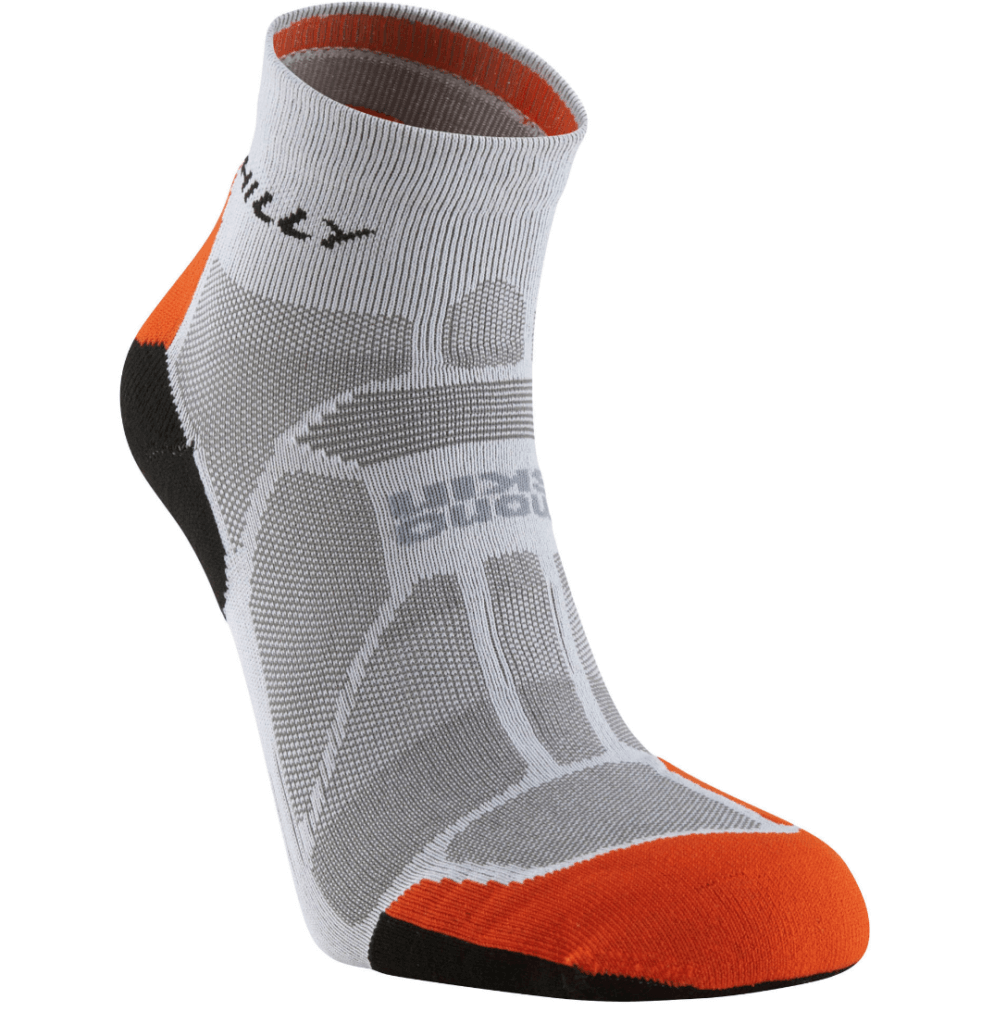 This mid-weight sock is an all-around score for runners. It has a little extra padding on the heel and toes to prevent blistering and a support system under the arch. It also has an antimicrobial design to prevent unwanted odour. The Lycra Sport material allows it to conform to your foot without wearing out or over stretching. The heel comes slightly above the ankle, keeping the sock secure and preventing it from falling down. A perfect choice for those who want to keep their feet cool and comfortable during a run.
Find them on Wiggle.
5. Technical Run — Sweaty Betty
€16.95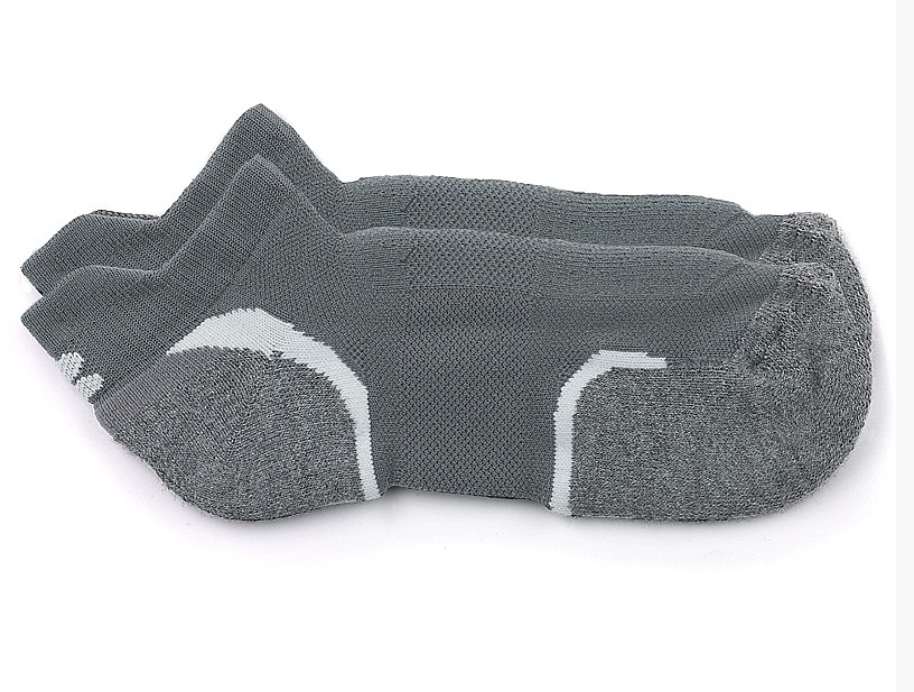 These socks are built for breathability and comfort. Made with "Coolmax" panels, the Sweaty Betty socks wick away moisture that is sure to build up during a run. Additionally, with added arch support, these socks can increase the efficiency of your stride. The heel panels and ankle lips prevent excess friction and blisters — so, no matter how hard you are working, your socks are working just as hard to keep you comfortable.
Find them on Sweaty Betty.
6. X-Socks, Marathon Socks
€19.42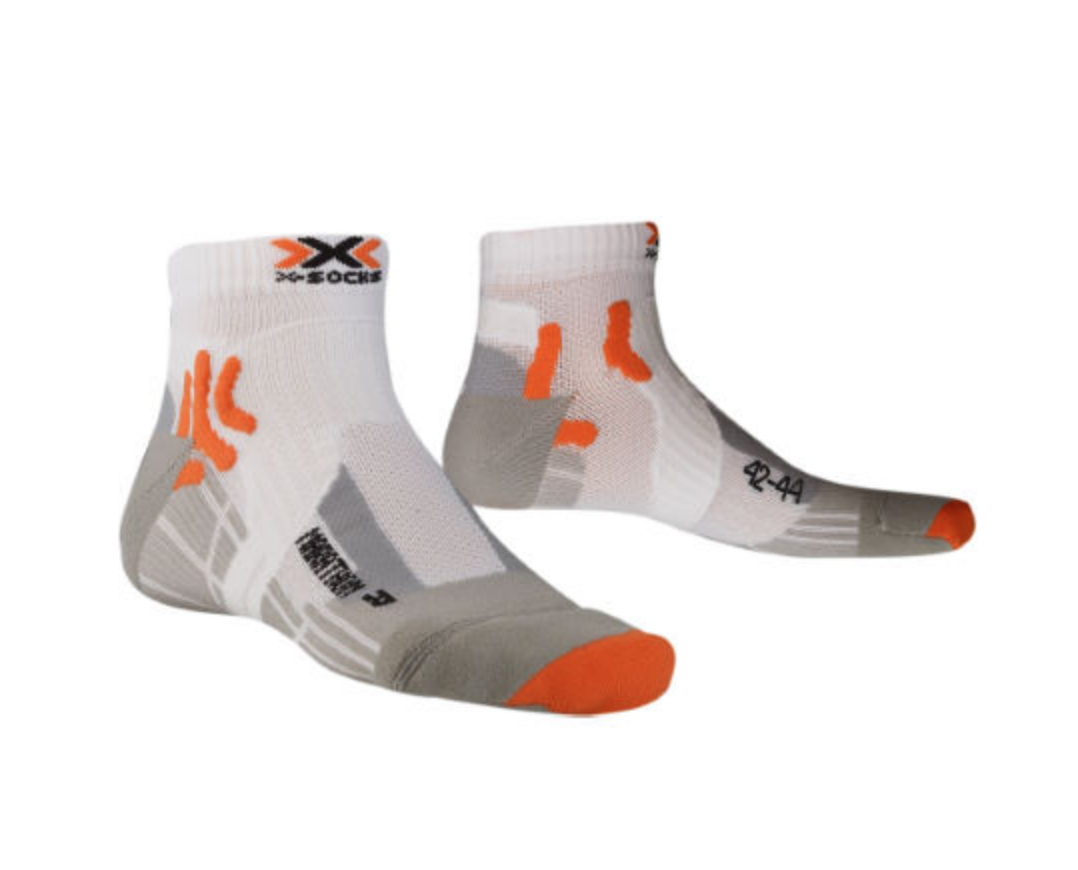 The X Socks Marathon are perfect for anything from small 5ks in the morning before work, to multi-day ultramarathons where you push your body to the limit. Runners often suffer from joint and ligament soreness or even damage, caused by excessive pronation or supination when they run. These socks have a Supronation Bandage, which stabilises the foot in its natural rolling movement and keeps it from turning inward or outward. Although this is categorized as an extremely supportive sock, the "air conditioning channels" and "cool stripes" keep your feet ventilated, also making this sock breathable.
The sock has Achilles tendon protectors and ankle pads that reduce pressure points on the tendon, helping to prevent injury when you bulk up the mileage. Due to the close fit and the hug of the sock, make sure to try your pair on before you buy to make sure that it is not too loose and that the heel pad is in the correct place.
Find them on Wiggle.
7. Merino Running Sock Mid
€21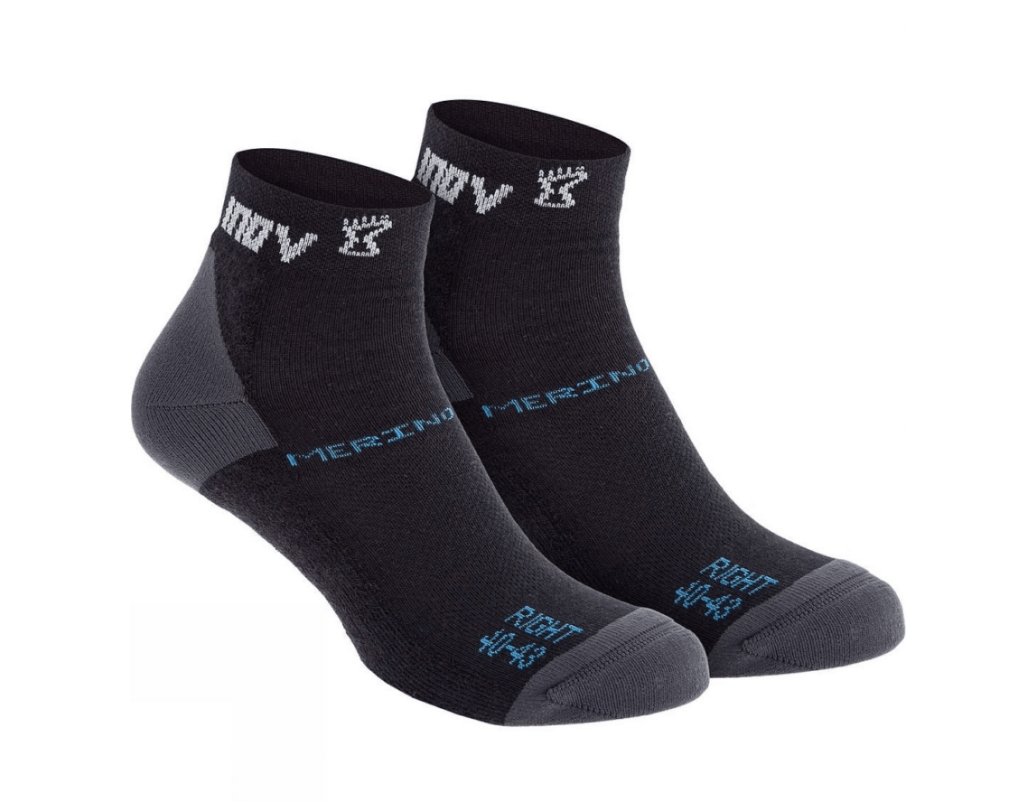 An excellent choice for all-terrain runners, these socks are durable, quick-drying, and aerated. Even on muddy, damp trail runs, the Merino wool works to keep your feet warm and dry. But, even if you're on a run in the blazing heat, the high level of breathable fabric can also keep your feet especially cool. The main focus of this sock is durability. No matter what terrain comes your way, these socks will stand up to wear and tear to keep you going further and further.
Find them at Cotswold.
By Bri Doherty
Check out our Hard as Nails podcast:
Like this? Check out these other articles: