Adventurers usually have one thing in common – they are always busy and almost always on the move. When you have a free day or a weekend to finally escape your desk job, you don't want your choices for exciting holiday-spots to be narrowed down due to the cumbersomeness of your kit.
Thanks to updated technologies, the same kit that you know and love can now be transported far more easily than before. From kayaks to paddleboards to tents, there are so many choices in packable adventure gear that you can choose from to transport anywhere in the great outdoors with ease.
1. Pakayak
€1,795.00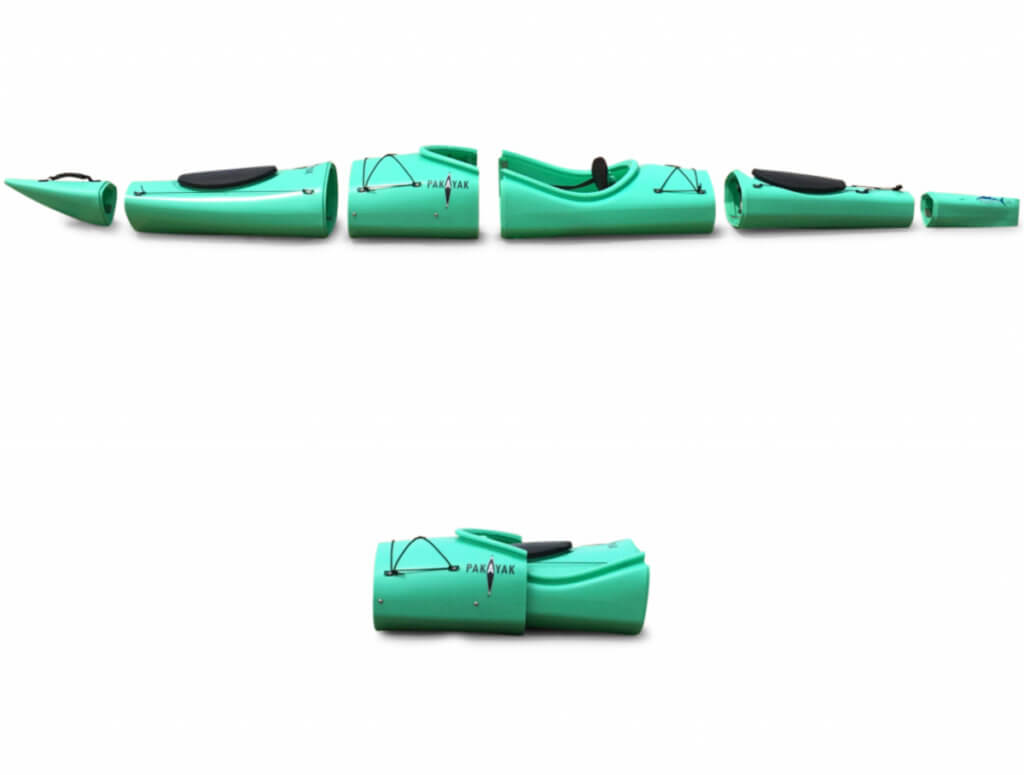 Kayaks are some of the most difficult pieces of kit to bring from one place to another, so it's only natural that someone would find a way to make them compact. The Pakayack is a 14-ft long kayak that can break apart and pack down into itself to form a 3-ft package. The leak-proof design ensures a smooth ride in the water, and break-down and assembly can take as little 3 minutes. That's less time than it would take to strap down a regular kayak to the roof of your car, and, since it can be packed into the boot of your car, it won't kill your gas mileage from creating wind-drag on the top of your car.
This kayak comes with a zipper bag that has wheels in which you can pack your kayak, so you can even take your kayak on a plane to your next adventure.
2. Icaro SITTA Paraglider
Price: €2650.00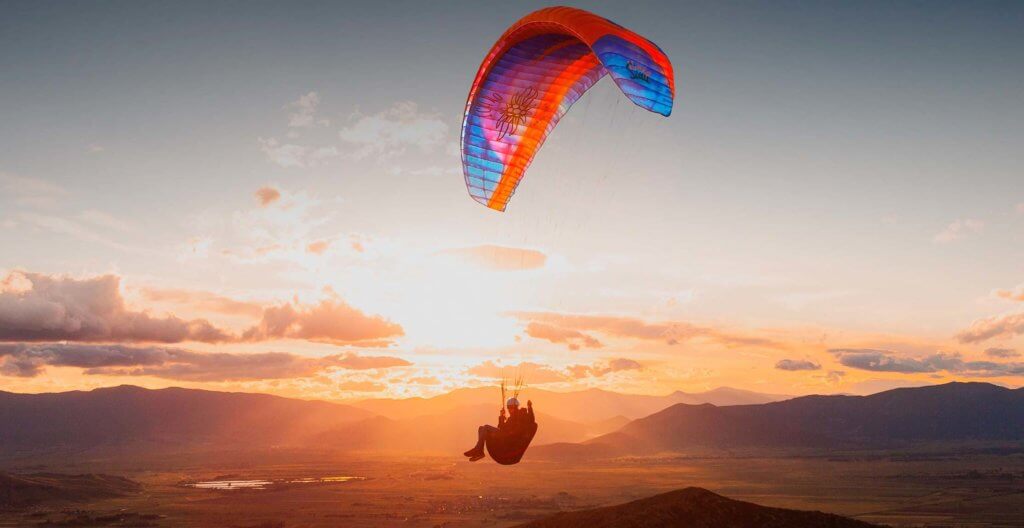 This ultra-light paraglider can be the perfect companion for your next hike-and-fly mountain climb. The SITTA is revered for its lightweight design and extremely small packing volume, making it immensely easy to carry whilst hiking. Also, the lightweight canopy ensures a painless take-off even when the weather takes a turn for the worst.
3. Heimplanet The Cave Inflatable Tent
Price: €556.00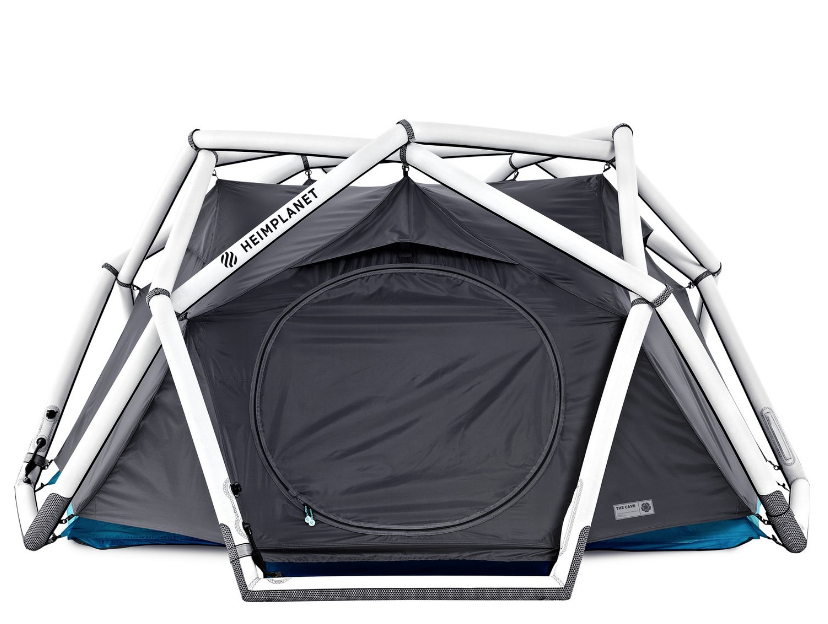 Looking for a tent that is lightweight, easy to assemble, safe and warm? The Cave is a trustworthy inflatable tent from Heimplanet that can inflate in less than a minute. This tent is stable and weatherproof, and, with such an easy set-up, you will be making the most out of your trip in no time.
The Cave comes with a pump adapter but does not come with a pump, so make sure you have a reliable pump with you before you purchase. It also comes with a handy, small pack that can hold the deflated tent, pegs and a repair kit.
4. Goal Zero Solar Panel
Price: €99.95
The Nomad 7 Plus Solar Panel is an eco-friendly piece of kit that harnesses solar energy that you can later use to charge your devices after a long hike. Strap this lightweight panel to the outside of your backpack during a hike and let it soak up the sun for later energy use. It is also weatherproof, so it can slick off any rain or snow that you may encounter.
You can connect your devices with a traditional USB cable, and 4 LED lights on the panel will indicate certain solar conditions to tell you how well your gear will charge.
5. O'Neill Santa Fade Paddleboard Package
Price: €500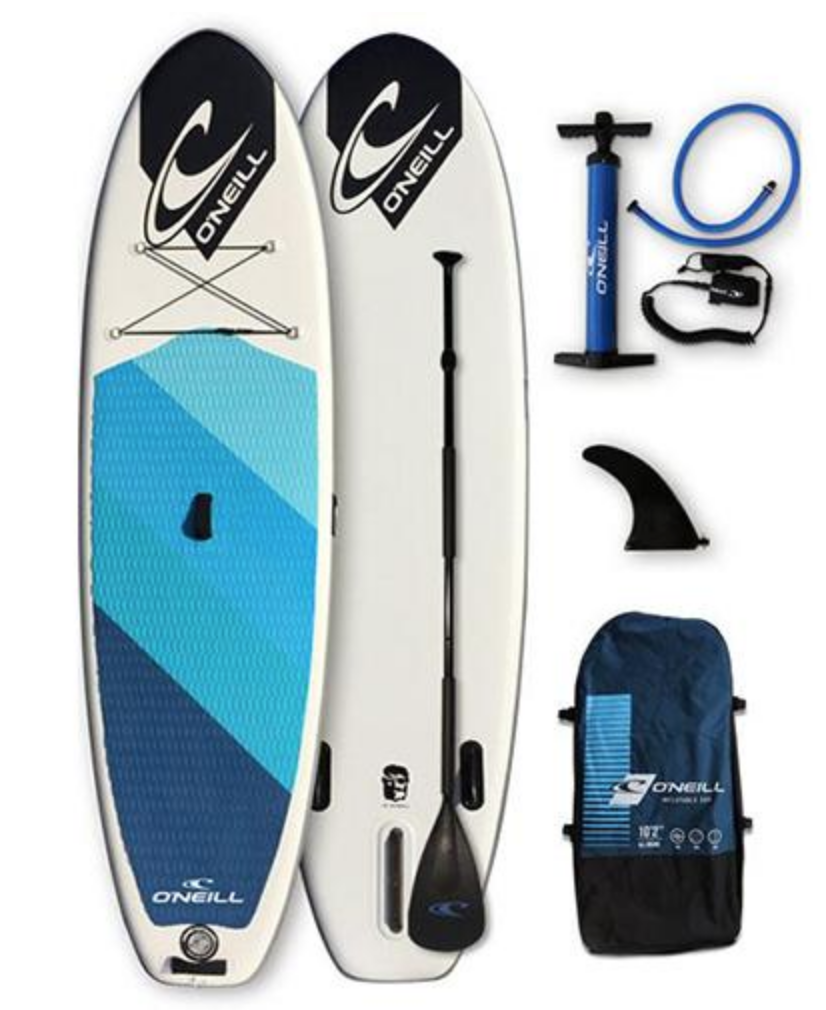 Looking to get into paddleboarding but not sure what board to choose? The O'Neill Santa Fade is a wonderful choice for beginners, with a 10' 2" board length and 5" thickness for excellent stability. Also, there's no need to worry about choosing all of the accessories to accompany the board, because this package includes it all, so you don't have to think twice about it! Complete with a paddle, leash, fin, pump, and carry bag, this board is a fantastic choice for beginners.
Check out our Hard as Nails podcast:
Like this? Check out these other articles: