Whether you throw them on after a sea swim or to run to the shops, flip-flops are an essential part of every wardrobe. You can't go wrong with this list of our favourite flip-flops. 
Their relaxed style goes with everything from jeans to summer dresses. You can even wear them with tracksuit bottoms. Here are five pairs of the comfiest flip-flops around, all with different features and styles. Treat your feet to a good pair of flip-flops to keep a pep in your step all day.
1. Fitflops iQushion Flip-Flops
Price: €28-€45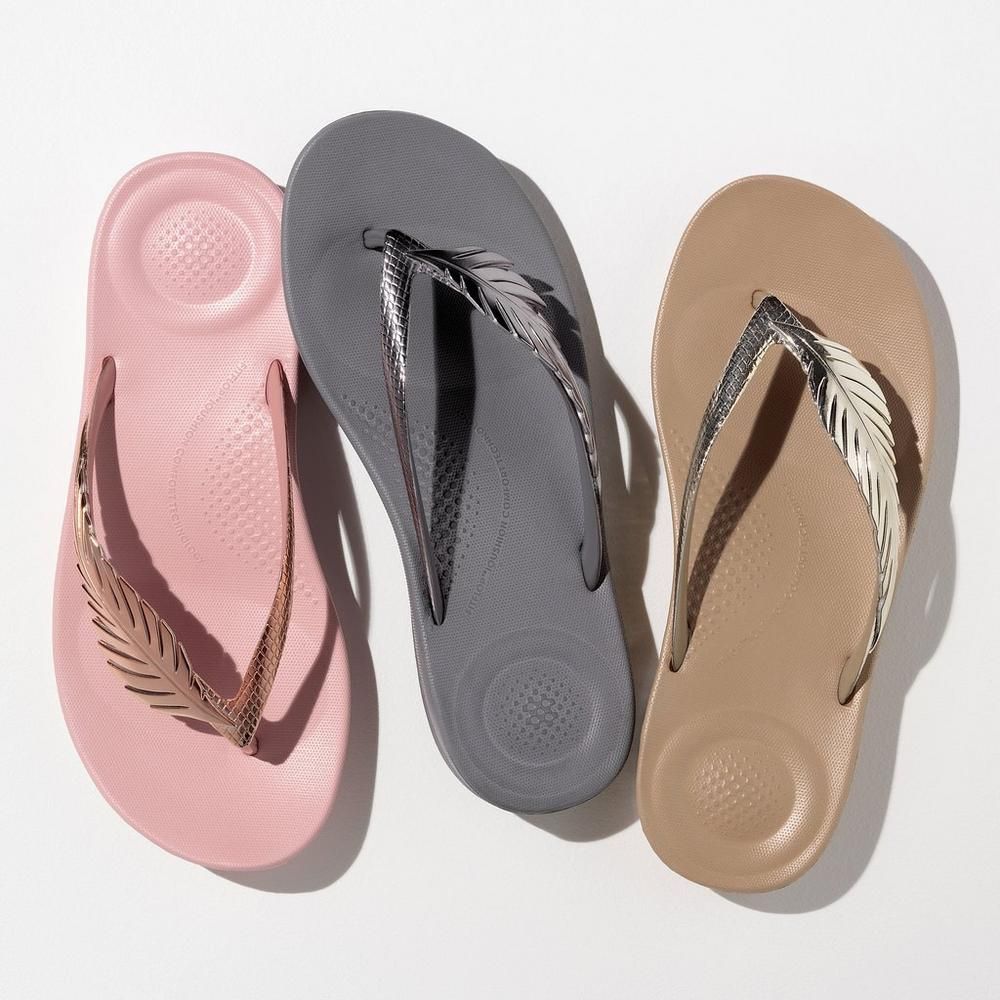 Fitflops are engineered to be comfortable and supportive, in fact, the company's head of R&D has a PhD in biomechanics and each new shoe is tested in a human performance lab. So it makes sense for these to top a list of comfiest flip-flops. As well as being comfortable, Fitflops are long-lasting and hardwearing. They are definitely a worthwhile investment.
2. Reef Fanning Flip-Flops
Price: From €47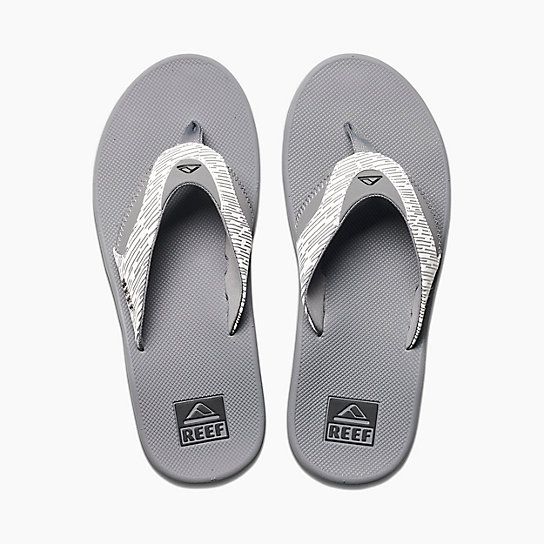 Designed by world champion surfer Mick Fanning these flip-flops are just made for the beach. They're waterproof and have herringbone rubber soles for grip on a variety of surfaces. Comfort is guaranteed with arch support and a 360-degree heel airbag. And when you leave the beach, these flip-flops will make you very popular at parties as they have a hidden bottle opener on the bottom. Buying these isn't just going to benefit you, the company Reef tries to be as sustainable as possible in their production process and offices and have also partnered up with a number of charities helping the environment and other causes.
3. Crocs Crocband Flip
Price: From €25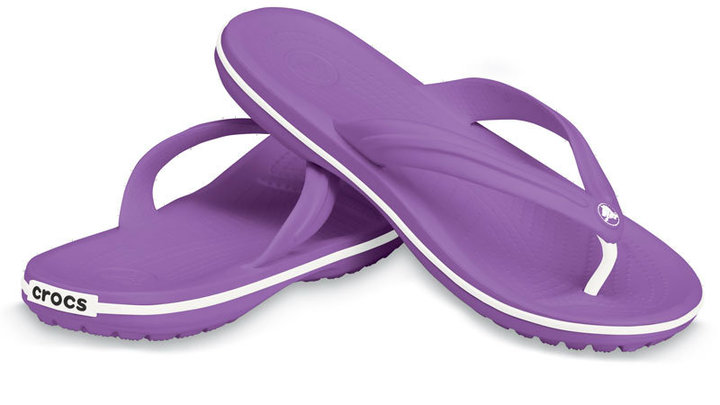 Can you ever go wrong with a good, sensible pair of Crocs? Many would say you can and should avoid the gaudy clogs like the plague but it's a different story with the Crocband Flip. These flip-flops have the trusty Croc comfort but flip-flop style meaning it's a win-win. They have a Croslite™ footbed which gives soft cushioning and support, they are odour resistant, water friendly and have great grip. There are 11 colours available so you're sure to find one for you.
Buy now from Littlewoods Ireland.
Crocs: 7 Reasons Why These Fashion Faux Pas are Actually Amazing for Adventuring
4. Teva Voya Flip
Price: From €36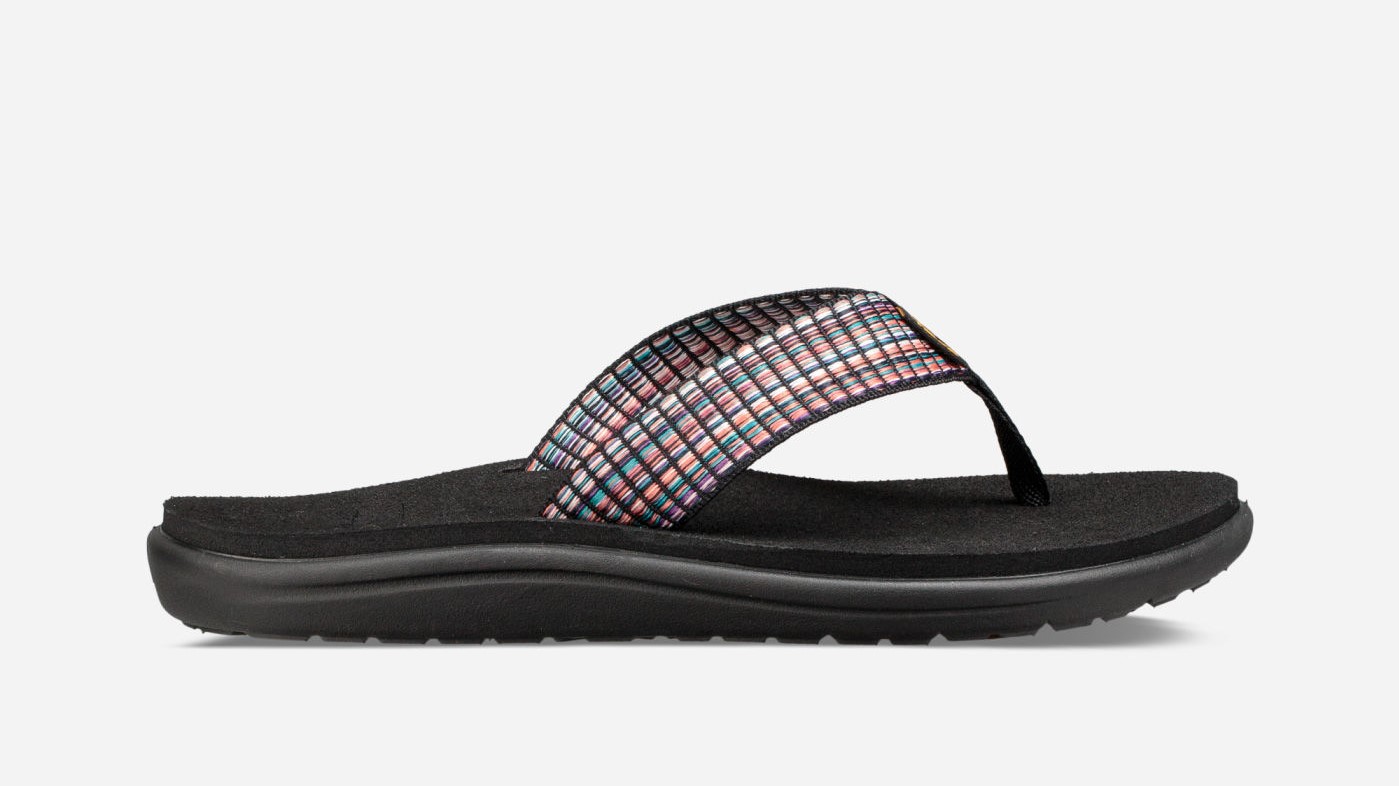 Adventure footwear specialists Teva have combined style, comfort and practicality with this one. You can choose one of their quirky and colourful strap designs and rest assured that your feet will be looked after in these flip-flops. Made with Mush top soles and lightweight EVA outsoles these flip-flops are extremely comfortable. They are quick drying and very durable and deserve a place in every adventurer's wardrobe.
5. Havaianas Top
Price: From €20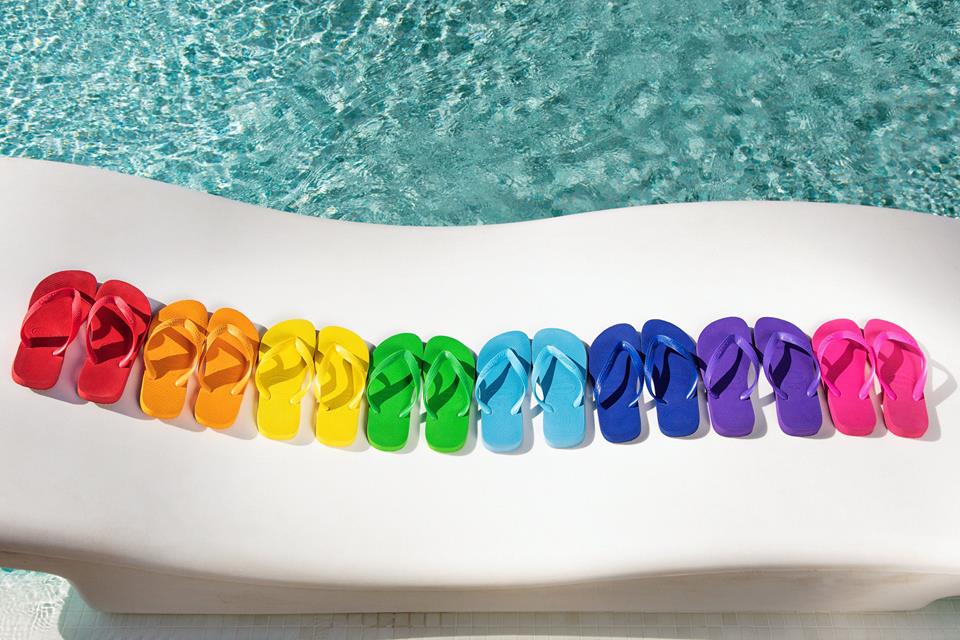 Any list of flip-flops would not be complete without Havaianas. The Brazilian company have become synonymous with flip-flops. They may look like any pair of sponge flip-flops but they are super bouncy and comfortable, as well as very long lasting. They are lightweight, heat-resistant, non-slip and water-resistant and available in 14 colours. An essential part of any outdoor enthusiasts kit.
Prices correct on 24.08.2018 and may be subject to change.
Check out our Hard as Nails podcast:
Like this? Check these out: