Fed up with sitting in traffic day in and day out while everyone on their bikes whizzes by you? We think it's about time you dusted off your bike and made it your main mode of transport.
Finally, we have come full circle and reached an age when commuting by bicycle is the "in" thing to do. The advantages are tenfold − it's better for the environment, easier on your wallet, quicker than going by bus in many cities, good for your fitness and mental health, plus it may help you shed a few pounds. There is no better feeling in the world than when the clock chimes 5 pm and you get to mount your bike and race the wind home. If you are ready to take the plunge, here are a few of the essentials you'll need to make it a comfortable commute.
1. Helmet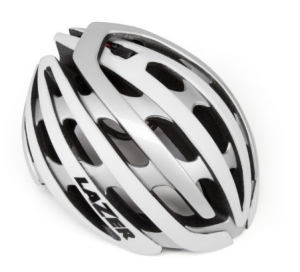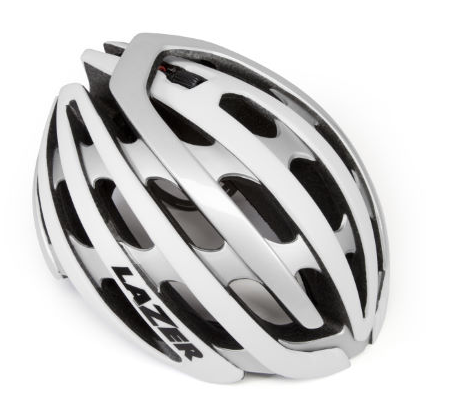 The number one priority for cycling in the city is a helmet. Do not even try and argue with us here. "But, it will mess up my hair!" "Helmets don't look good on me." "It's only a 15 minute bike, I don't need a helmet." These excuses could cost you your life. Meanwhile, this piece of equipment could save your life. According to the European Transport Safety Council (ETSC), in 26 out of 32 secondary impact cases, helmets would have reduced a cyclist's head injury by 75 percent. Wear one.
2. Rainjacket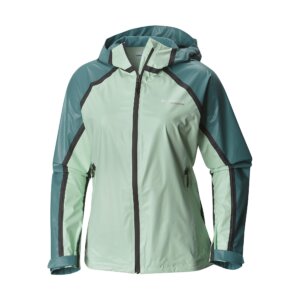 Unfortunately, the Irish weather means a rainjacket is an essential piece of kit. Rain in Ireland is as common as pints being poured — and most of the time, you'll never have any idea when it's going to start, when it's going to end, and how hard it's going to pour. You can go in to work in the morning in beautiful sunshine, and, when it comes time for lunch, the sky will be one huge grey cloud and the mist will be whipping about. So, it's best to always have one of these on hand. We advise opting for something light, breathable and splashproof.
Waterproof jackets: 6 of the best
3. Bike Lock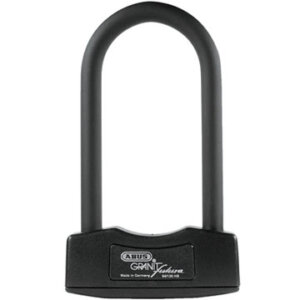 Unfortunately, nowadays you can't just leave your bike out on the path unprotected while you stroll on into work. Like most of us, you probably don't have room in your office to store bike —let alone the energy to lug it in and out of your building. Bike racks provide a quick and easy storage space for the entire day, and bike locks provide peace of mind knowing that nobody could steal your bike while you are at work. You'll need a decent lock, and it's something worth spending money on.
4. Backpack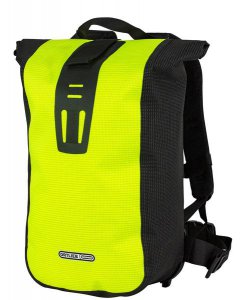 In order to carry all your belongings, you'll need a rack and panniers, a basket or simply a backpack. If going with the latter, it's important to choose the right one. If you don't have a basket or a backpack, purses, briefcases, and over-the-shoulder bags will make for a very uneasy ride.  You will end up concentrating more on shifting your bag around on your body than you will on your own road safety. Backpacks are a convenient, no-hassle way to bring all of your belongings to work.  You'll want something that's breathable, comfortable, waterproof and possibly one that has a laptop sleeve.
10 of the best bike commuter backpacks
5. Lights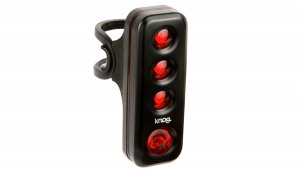 Lights should be a priority when committing to commuting by bike. You'll need a red rear light and a white front light to make sure you are visible at all times. Make sure your batteries are charged or that you carry a spare set. Also, the more reflectors you have on you, the better. Even at dawn or dusk, when you think that there is enough natural light to make yourself visible to cars, drivers still might not see you. A bike light ensures visibility and safety on the road.
10 of the best bike lights for commuters
6. Pants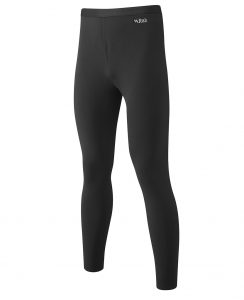 It's important to define what kind of cyclist you are going to be, choosing the right pants will help do that for you. You also want to wear what will make you comfortable for an active commute. Also, because cycling is unprotected from the elements, it is important to choose the right pair, or pairs, of pants to fit different weather scenarios. Heat, cold, rain, and wind can all make or break your morning commute — so, stay ahead of it and get the clothing that is appropriate for a comfortable commute. There's actually a lot more choice out there than you might first think. There are waterproof pants, padded cycling shorts, leggings, cycling jeans, etc.
The best bike commuter jeans for men and women
7. Repair kit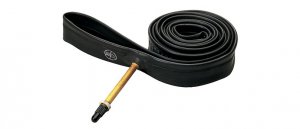 You never know when you are going to get a puncture, need a saddle adjusting or have a chain malfunction. In our experience, it usually happens when you are late for a meeting, or when it's lashing rain. Carrying a small repair kit can mean the difference between taking a few minutes to fix the problem and been stranded in the city centre for an hour while you wait for someone to come rescue you.
Essentials include:
Multitool
Tyre Levers
Small pump
Patch kit or spare tube
8. A bathroom kit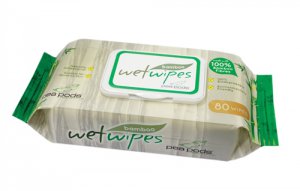 This is needed in order to avoid becoming the smelly person in the office. Make sure to rock into work with a good few minutes to spare to clean yourself up.
Essentials include:
Wet wipes
Deodorant
Spare knickers and socks
Spare change of clothes
If you are lucky enough to have a shower in work:
Shampoo
Bodywash
Quick-dry towel
Best of luck with it! Let us know how you get on.
Check out our Hard as Nails podcast:
Like this? You should check these out: