Veteran adventurer Gavin Hennigan's latest adventure saw him row across the Atlantic solo.
Thirty-six-year-old Gavan Hennigan is the fastest Irish person to row solo across the Atlantic in the Talisker Whisky Challenge. He finished in 49 days, 11 hours and 37 minutes on 1 February 2017. Gavan also broke the record for the fastest solo crossing for the race. With a US crew of three hot on Gavan's tail for the last few days of the race, it was a hugely exciting finish.
We caught up with Gavan to hear all about his epic journey.
 The best part of the Talisker Whisky Challenge was definitely the finish. Coming in third and holding off the team of three rowers behind me, it was a big deal for me personally. I went above and beyond in that final week of the race competing against those guys. Two to three weeks before the finish, I was 100 nautical miles ahead of them but they were catching me all the time.
I know it made the finish very exciting for everyone watching at home. It really added to the hysteria. They were taking chunks out of me every day and I was imagining their psychology, that they were having a good time. They kept coming at me for seven solid days, but I was determined to stay ahead of them.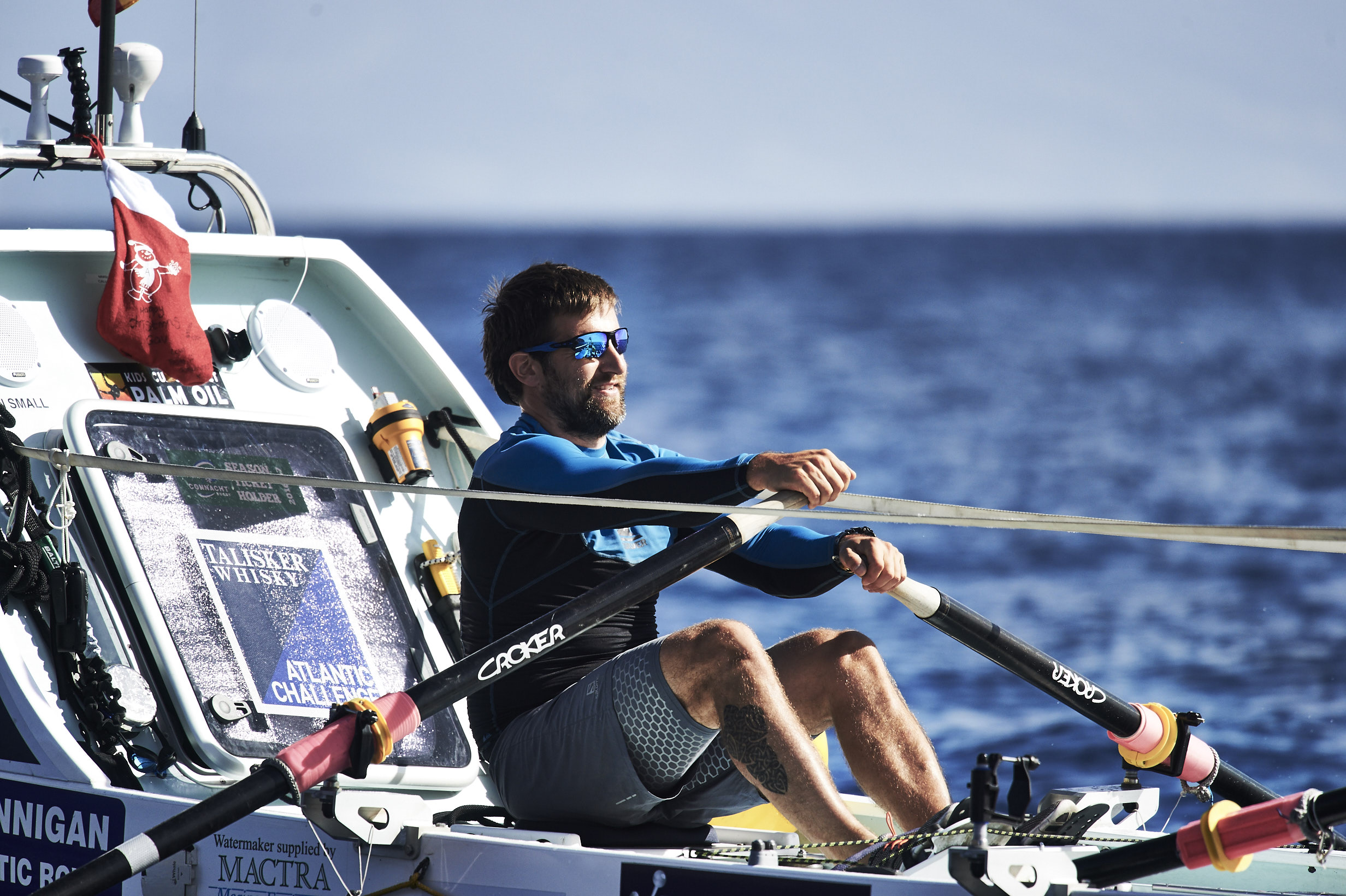 They caught up to be within 10 miles of me at one stage and I started to wonder if they'd pass me out. They'd catch up when I was asleep, because there were three of them, so they were always rowing.
For the last day of the race, I rowed for 14 hours solid. Non-stop. I remember I had to put up my courtesy flags for the finish in the morning, and the lads caught up four miles in four hours. I paddled 90 nautical miles to cross the line on that final day. My average for the race was around 55.
The toughest days were when I felt like I was rowing through concrete. With the current or the wind against you, it can feel like you're going nowhere. In the middle of the row, I remember covering just 25 miles in a day because I had a head wind all day long. I would normally put out the sea anchor to hold my position and rest, but I knew the teams behind me wouldn't stop rowing, so I had to keep going. I wasn't giving up miles for sleep.
I ended up rowing into the same head wind for 10 solid hours. I tweeted that I was slowly losing the will to live because the wind just wouldn't let up. But I was constantly forced to let go, and give up on whatever plan I had to cover 60 miles or whatever. I was reminded that I was along for the ride and the Atlantic would decide when I would get to the other side.
I had wow moments pretty much every day. I worked hard to focus on that, and keep perspective out there that although it was a brutal rowing race, I had paid to be there and I was privileged to do it. Given my background of drug and alcohol addiction, the fact that I made it on to a boat in the Atlantic Ocean was a personal miracle for me.
I was dozing in my cabin, when I heard dolphin sonar in the water. I got up straight away and jumped into the sea and swam with around 15 dolphins. They were swimming around the boat for around 20 minutes and jumping out of the water. It was incredible. They were like my new friends.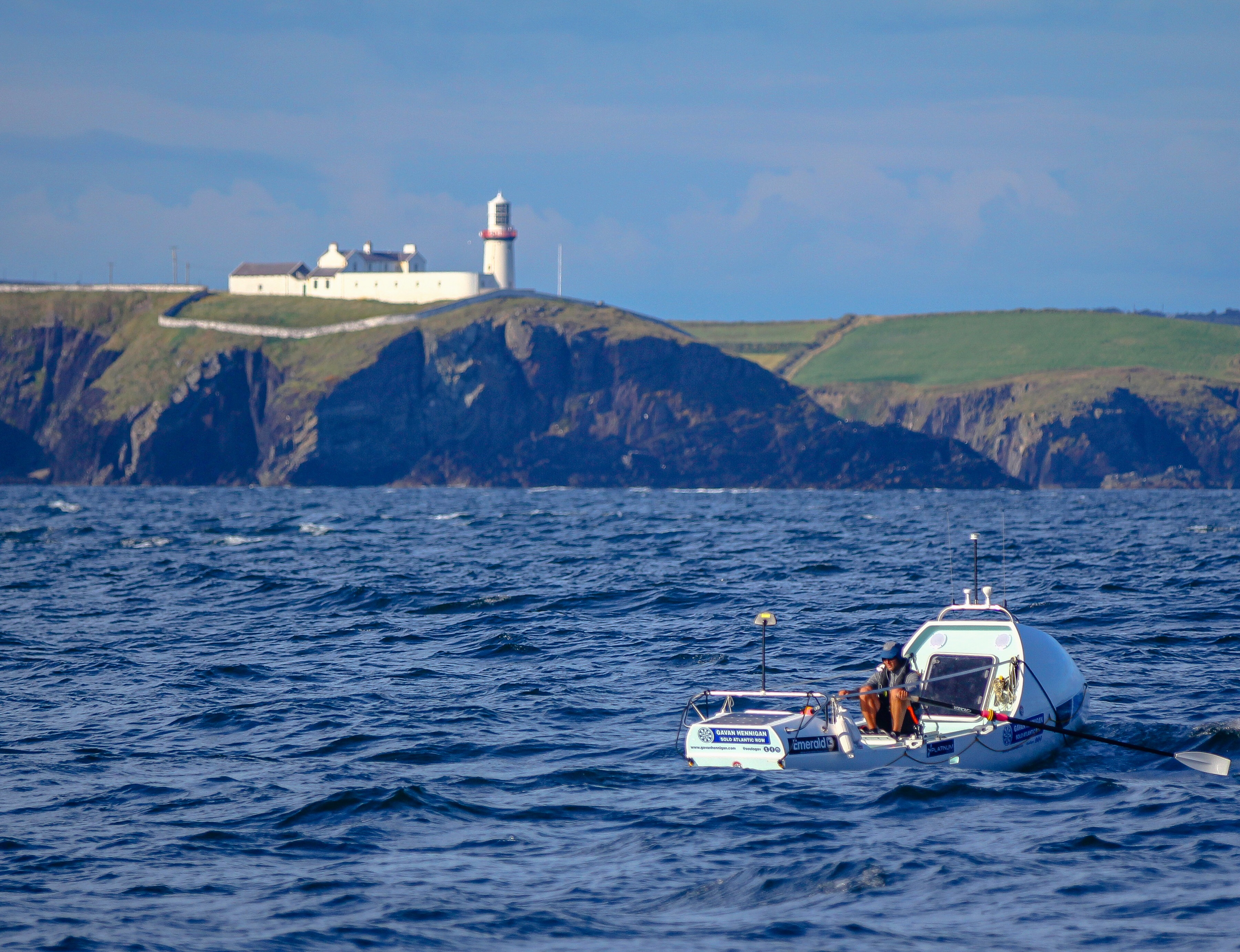 I learnt a huge amount about myself during the challenge, about the separation between body and mind. I realised that the body is a total machine. That as long as it's fed, watered and slept a bit, it can be made to do something for a long time.
I think I reached my peak condition during this race. I was rowing for hours on end and my heart rate was really low. I felt like my body was a total rowing machine, but I also learnt that there can't be any separation with the mind. Your mind has to be on top of it to keep your body pushing.
Mentally, I'm very strong and competitive. I'm willing to go above and beyond. I feel like you need a kind of reckless abandon and I've got a bit of that. If I don't get enough sleep, I don't care. I just want to keep going. If it gets bad, I'll pass out and fall asleep but if I can, I'll keep rowing.
I think I change into a sort of primal creature in races like this. I become quite insular. My family might be getting in touch to talk and while I think about them a lot when I'm out there, I don't really want to deal with anything outside the race. I tap into a kind of primal rage that's pure grit and then I harness that rage to keep racing."
'Stop listening to yourself and start talking to yourself.' It's about stopping those niggling self-doubts.
My advice to anyone who is thinking about taking on a big challenge would be to do that. Stop listening to yourself and start talking. Push yourself to do bigger and better things. Don't listen to that doubting voice or you won't do anything. Take your ideas and just commit to one of them and then do something about it. For me, it was paying a deposit for this race. By doing that small step, I was entered and that was that.
Check out our Hard as Nails podcast:
Like this? You should check these out: