We caught up with Edurne Pasaban to talk about her incredible achievement, becoming the first woman in the world to conquer the 7 summits.
Edurne Pasaban, 42, was the first woman in the world to climb all 14 of the world's eight-thousander peaks, 13 of which she climbed without oxygen. She climbed Mount Everest in 2001, finally completing the epic challenge she had set herself nine years later, on 23 May 2010.
Edurne, I discovered is one of the most modest, unassuming people I have ever met. In fact, it is hard to gain the sheer magnitude of her achievement as she speaks about it so casually, but there is no doubting the strong-will and sheer determination of this woman.
Where did your love of climbing come from?
My parents brought me to the mountains when I was a child but my family weren't big climbers. We just went walking and trekking. When I was 14, I joined a local climbing group, I then went to Mont Blanc for the first time when I was 15. I climbed with a lot of people who were a lot older and more experienced than me so I learned a lot. When I was 18, I went to the Andes and climbed my first 6,000m peaks. I was the youngest in the group which was great. It just kept progressing from there. When I was 18, the group went out to the Himalayas so of course, I went with them.
What was your first 8,000m peak?
In 1998, I tried Dhaulagiri but I didn't make it to the summit. I tried Everest in 1999 and in 2000 but we didn't make the summit. Then in 2001, I did my first either-thousander peak which was Everest.
The feeling of finally making it to the summit after a couple of failed attempts must have been incredible?
It was amazing but I remember thinking about how it would feel while I was climbing – I thought I when I reached the summit I would maybe cry, kiss my friends. But in reality, I arrived at the summit and was like: 'Ok I am here.' I took a picture and then we had to go again. It was quite surreal.
So if you didn't have that feeling of complete elation, why did you have such a strong desire to keep climbing these epic peaks?
I started to get to know the community of climbers and I liked doing expeditions with those people. At the time it really didn't occur to me that I would go on and do all of the eight-thousanders. I just continued climbing. In 2002 I did two eight-thousanders, in 2003 I did three eight-thousanders in the same year and then at the end of 2004, I did K2. When I was on my way back from K2, I started to think that maybe if I could do that one I could finish all 14 of them. I had summited seven of them already so I was half way there  – that was the moment that I decided I was going to do all 14 of them.
I knew I was going to have to focus. However, the life of a professional climber is not an easy one. I studied engineering so I started to work but when I started doing a lot of expeditions I had to stop working as an engineer because I couldn't get enough time off.
Juggling these kind of expeditions with day to day life must be very tough?
It was impossible to work. My parents have a small house in the mountains with a restaurant so I decided to work there. I spent all of my free time climbing.
It is a really expensive thing to do, how did you finance your expeditions? 
It was not so easy. You need a lot of money for each expedition. It is so difficult to find a good sponsor. I paid for my first expedition and I was lucky as my parents helped me a little bit. I lived with my parents so I spent every bit of money I had on the expedition But in 2004, there was a very famous TV show called Al Filo de lo Impossible, who did adventure documentaries. They did a lot of expeditions to eight-thousanders. After K2, the director of the programme invited me to climb with them for the show so I was very lucky because Spanish public television paid for my expeditions.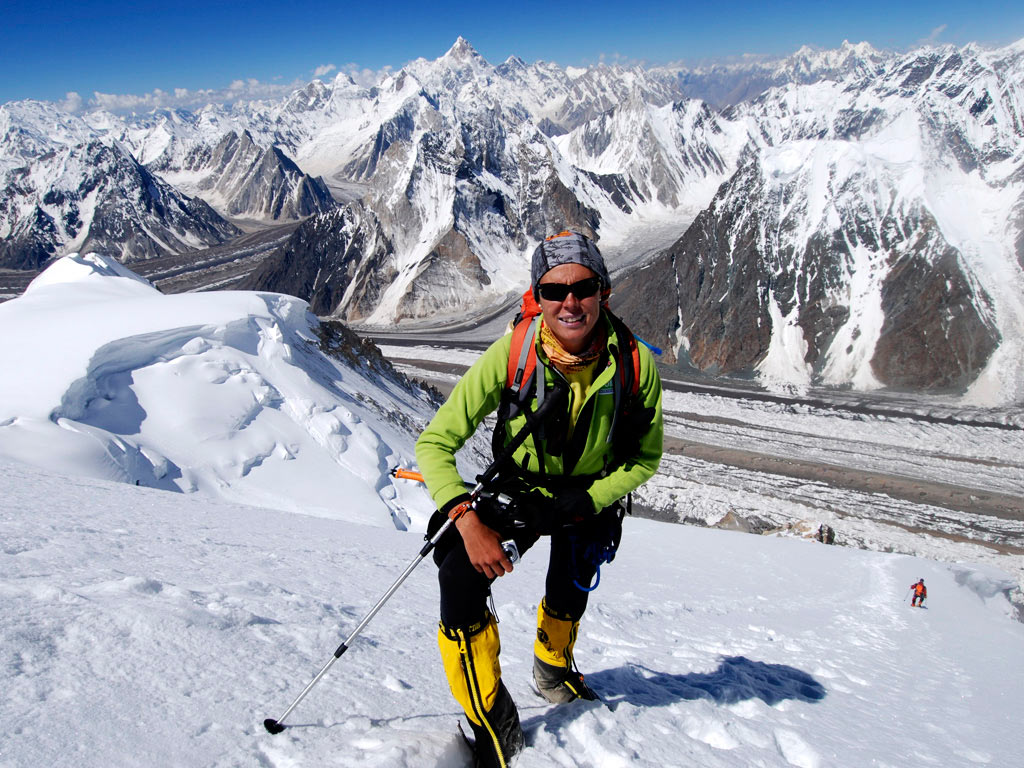 Reputation has it that K2 is the hardest peak in the world to conquer, do you agree?
I definitely agree. For me, it was definitely the hardest. Annapurna might be more dangerous but for me K2 was the toughest. With Everest the most difficult part is from Basecamp to Camp 1 but K2 the difficult part is as you approach 8,000m so it is made even more difficult with the high altitude.
Did you ever have any very hairy moments during your expeditions?
Wow, yes I had a few. On K2, we arrived at the summit very late – it was 5pm. Usually, you would be heading to the summit at 1pm so you can get back to the last camp. We arrived at the top of K2 and we started going down, I was there with two of my team and an Italian guy, but my team members were not moving as fast as me. When I was at 8,400m, I was with the Italian guy but he told me he was cold and wanted to move faster so he left me there. I was there, it was 9pm, it was dark and I had lost my lamp. I didn't know what to do and didn't know where I was. I found one rope and I knew that my teammates would need to take this route down so I decided to wait there for them. I stayed there, I have no idea how long I was there for, but we think they arrived about an hour and a half later to find me almost dead. I was unconscious. One of the members was feeling strong so he helped to get me up and get me to Camp 4. After that, I lost two of my toes to frostbite.
Why did you keep on going back for more? There are so many risks involved in these kinds of expeditions.
It is difficult to answer, people always ask me why I risk my life. I was coming back from K2 having lost two toes and people just can't understand why I wanted to do this kind of thing. But there is something special out there that makes us want to come back. We like it. I feel very free in the high mountains. I come from a very traditional Spanish family who did their best for me. I am an engineer because my father was an engineer so I was going to work with him. I felt that my life had been written for me. So when I started to climb, doing big expeditions, I felt free, I was doing things because I wanted to, nobody was controlling me. Nobody had told me to do it, it was my decision.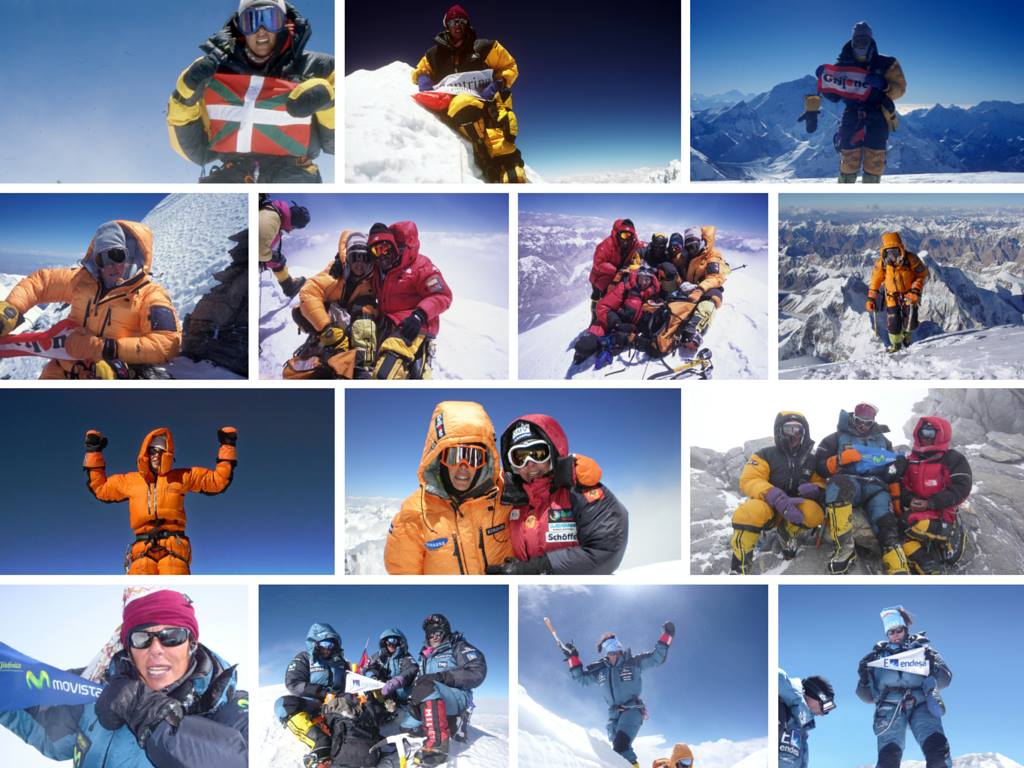 Out of all 14 summits, which was your favourite?
It is really difficult to say because they were all special. In the 10 years that I spent climbing those peaks, many things happened. But I think despite the fact that K2 was the most difficult, it was the most special eight-thousander for me.
How do you train for eight-thousander peaks?
I learned a lot about how I would need to prepare for these kind of mountains in my early 20s as I was competing in triathlon. I didn't have the philosophy of training for climbing mountains but I learned a lot from triathlon. I would spend five or six hours training every day, hiking and biking.
You had been focused on the 14 summits for a decade, did you start to worry about life after your challenge was over as you came to your last peak?
I had a big comedown. When I realised I was coming to the end I started to think about what I would do next. There was a big hole, a very dark hole in my life. You need to prepare your future.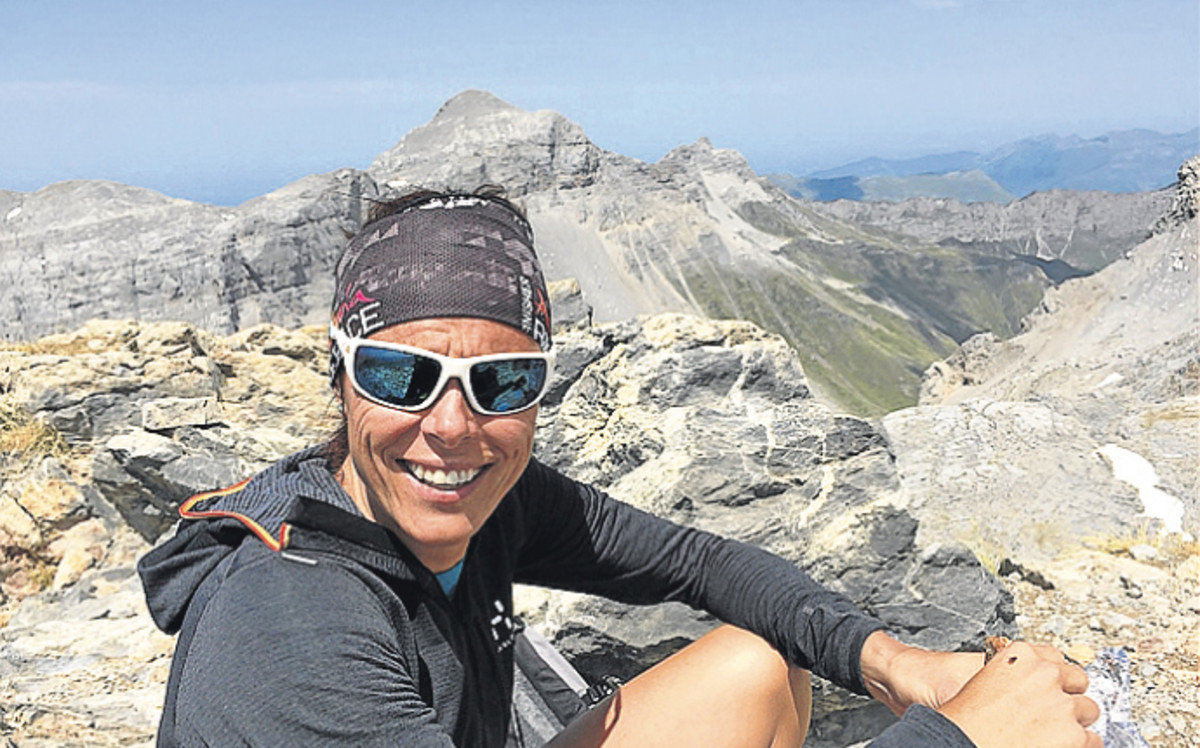 Was there any point during your decade-long challenge where you questioned what you were doing?
I had a huge depression when I was 32 as everyone around me was settling down and having family, but I couldn't do it as I knew if I spent six months in the Himalayas it would be impossible to have children. I needed to make a choice. Boyfriends left me as they didn't understand that I needed to focus on my goal. In 2006, I was very depressed, I didn't do any eight-thousanders as I was in hospital. But after that I knew I needed to focus on my goal; that was the life I had chosen for myself and I was happy with that choice. I was so happy with my life.
I would have liked to have had kids. But now at 42, I have tried twice, but I have lost my baby both times, but it is life. If my life needs to be like that then that is ok. I am so happy. I live in such an incredible place, I do sports every day, I meet a lot of people. Maybe if I had kids it would be a lot more complicated!!
You spend your time in Val d'Aran in the Pyrenees, you have a business there, what is day to day life like?
Nowadays I spend a lot of my energy on my company organising ski trips, road biking, mountain biking and hiking trips for other people in the Val d'Aran region. But I try to get time for myself to climb so I combine both of them and I see my future like that. When the company builds up a little more then maybe I can spend a bit more time in the Himalayas again.
Do you think you will do another big challenge?  
I have two or three things that I still want to do. I did all of the eight-thousanders without oxygen with the exception of Everest so I would like to go back and do that without oxygen. I have a very nice project but I need a year or more – I want to cross all of the Himalayas by foot.
Check out out Hard as Nails podcast:

Previous Post