On Wednesday 31 May, cancer survivor Guy O'Leary (39) completed his 124th mile of swimming in the Mile A Day In May campaign. What started off as a dream formulated between chemotherapy treatments is now an annual tradition that has transcended Guy. This May was the fourth year of the challenge and Guy was joined by over 200 people over the course of the month, both in person and internationally. He has raised over €40,000 for Cancer Research Ireland this year alone.
Make a donation to Guy's fundraiser here
The Diagnosis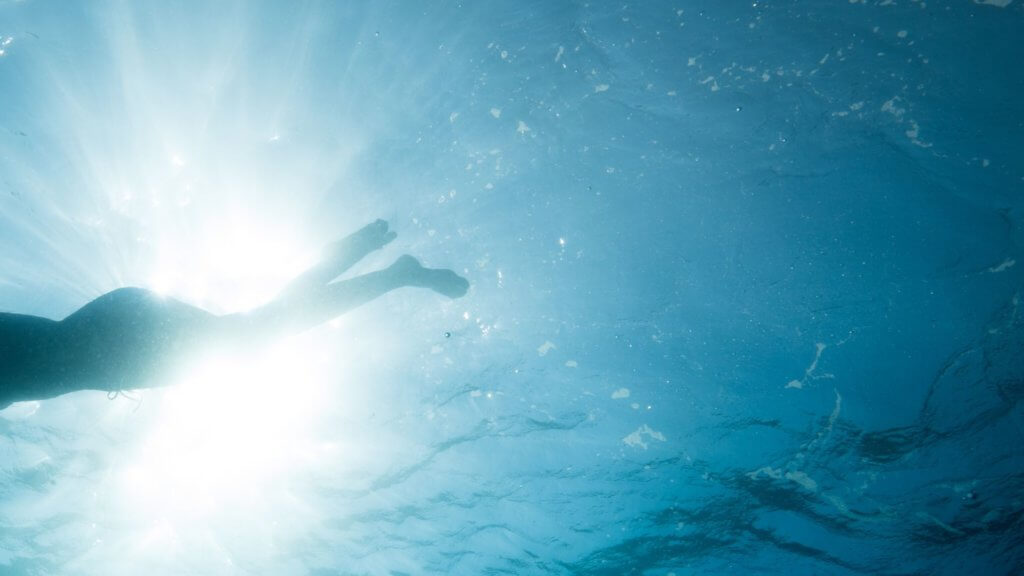 At 34, Guy attended what he thought would be a routine check. However, during the check, a tumour was discovered. Just like that, he became a cancer patient. In spite of rapid action by the doctors and surgeons to remove the tumour, a subsequent scan revealed that the disease had spread. Guy underwent two big surgeries and 11 cycles of chemotherapy. The prognosis was not good for Guy, even though he was an active, fit, young male.
"When your whole world has gone to pot you are definitely not thinking about recovery"
Many hard months later, Guy was back on his feet with clear scans and a future he thought he mightn't have. With this new perspective, Guy began to consider life after cancer and he began to develop a plan.
"So I gave myself six months, from when I finished chemotherapy before the first swim. I wanted to do something with the people that helped me through cancer, from my surgeons, nurses and friends."
The First Year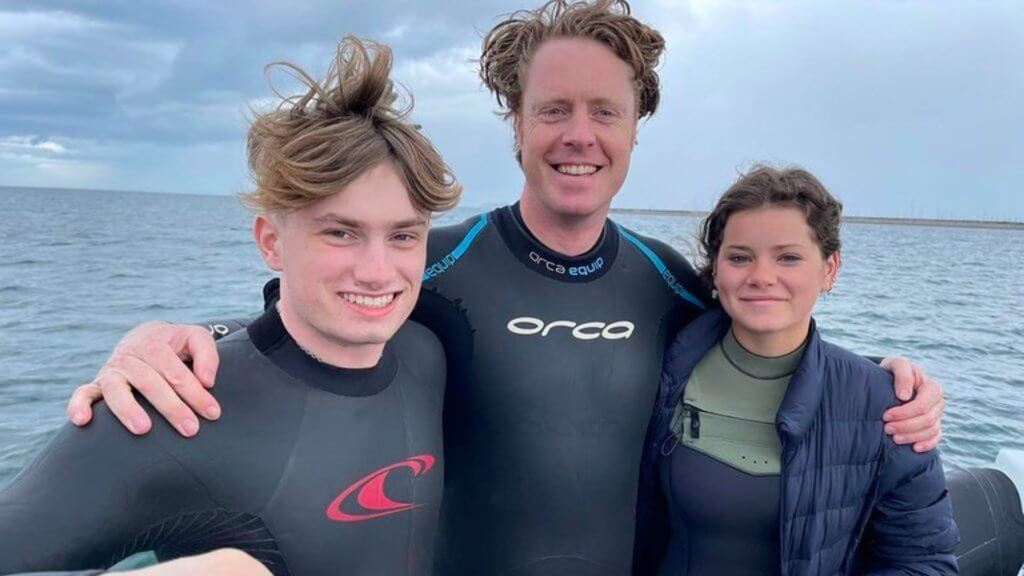 The first year was all about completing the challenge. Swimming 31 miles in a month, that's the equivalent of 66 lengths of a standard swimming pool every day, in the sea, and it was not going to be easy. Especially considering that he wasn't able to walk 100 meters six months prior. Regardless, Guy wanted to build his body back up to the point where he could successfully swim A Mile A Day In May. All to raise as much money as possible for Cancer Research Ireland.
If I got through the treatment, I wanted to do something big. Something to get me back to fitness, the outdoors, and raising as much money as possible for cancer research. It was a big if.
Before embarking on his 31st mile this month, Guy told us that the decision to make it a sea swimming challenge specifically was because swimming in the sea is often seen as a dangerous, inaccessible thing. He wanted to break down that assumption and help people to see that they can do much more than they previously believed. There are so many external factors at play in the sea: the tides, jellyfish and other animals, seaweed, not to mention the cold. These factors all compound to make each day a unique challenge.
This lack of predictability in some ways mirrors Guy's journey with cancer. Some days are harder than others and it may not always be clear what to do. "I think it's actually more of a mental thing than a physical thing," Guy told us while discussing the swim, "I've seen big strong guys, struggle and someone who you think wouldn't do so well, absolutely fly it." The longer we discussed the swim with Guy, the more parallels we saw between the challenge of A Mile A Day In May and Guy's life journey.
Every individual's life is different and will come with its own set of challenges along the way.
The Evolution of #AMileADayInMay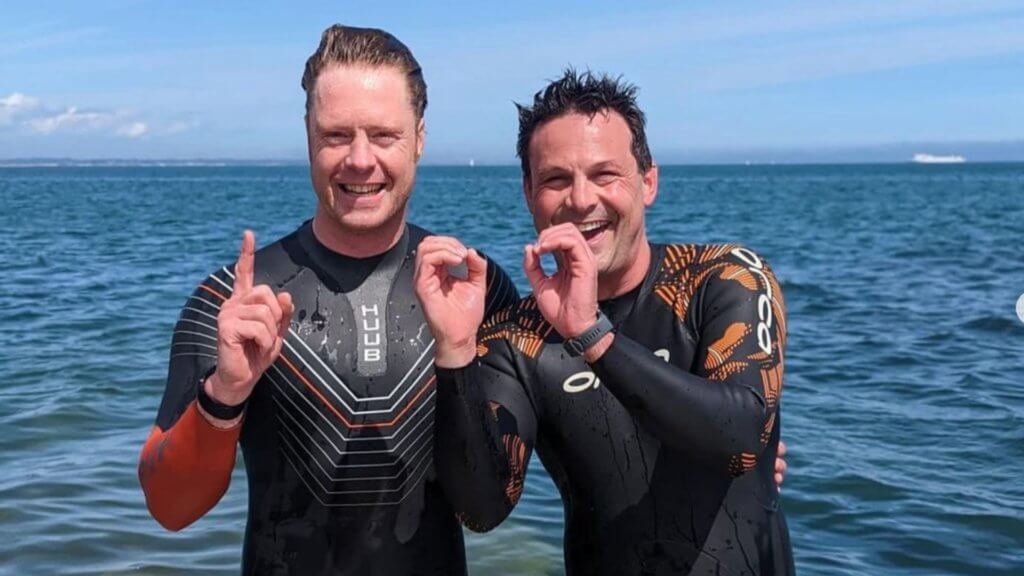 "Sometimes in life you think about moments that stick with you, last night was one of those"
Over the past few years, the swim has moved from being about Guy's personal challenge to being a vessel for people to remember loved ones and family members, to push themselves physically and mentally to achieve something great. In 2022, a friend of Guy's attended the swim with his father. Shortly after, his father was diagnosed with cancer and passed away. On the penultimate day, the friend returned to swim a mile with Guy. This time he said he would swim for his dad. Halfway in they found themselves swimming up Dalkey Sound towards Coliemore Harbour, which is known by many as being one of the most tidal areas in Dublin.
"Head down, against the tide, plugging away."
Shortly beyond the halfway point Guy turned around to the swimmers behind and urged them to get out on the rocks and walk the rest of the way. One of these swimmers was the friend whose father had passed away. Upon his arrival at the finish, Guy saw that he was still head down plugging away against the tide. He continued to swim against the tide for a further 40 minutes.
Even when everything is stacked against you, if you keep going you can achieve something truly great. No matter what your battle is, if you find yourself swimming against the tide, keep swimming.
What's next for Guy?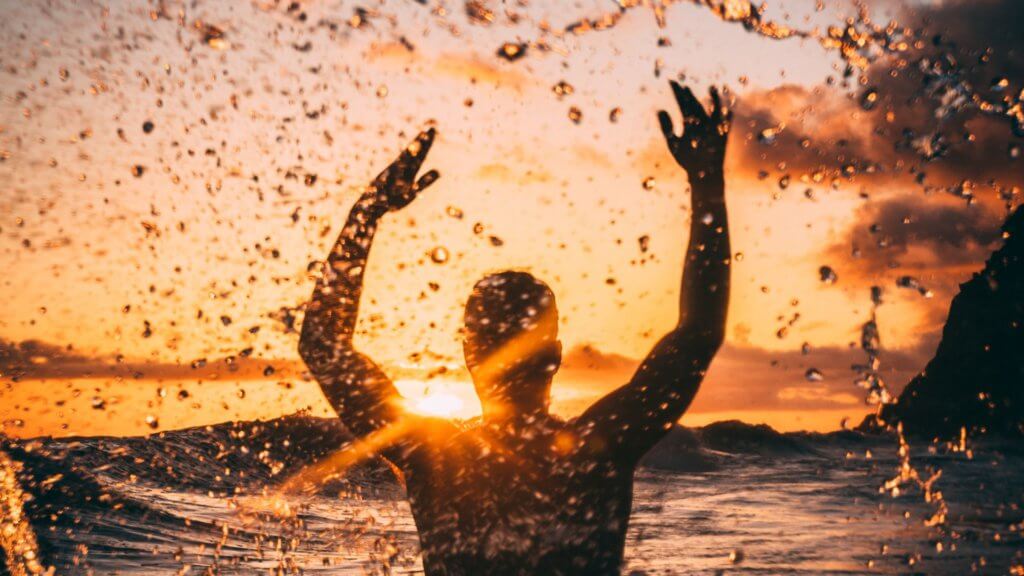 "Another moment that stuck with me occurred when I was in a taxi after my second or third chemotherapy treatment. I was really down in the dumps and I saw this fella, walking beside us, it must have been a Thursday evening, and he looked like he didn't have a care in the world. I remember thinking, I would love to be that guy." Now that Guy is fully recovered and is able to swim, walk, hike and more than anything live a normal life again, he recognises that this is all he ever wanted.  "A lot of people asked me, did you change your life completely when you got better from cancer? Or did you make some massive life change?" His response was always the same: "I just wanted to get back to normal life. I liked what I was doing before."
Now Guy can be the fella walking along city streets without a care in the world.
Talking to Guy about his journey, it is clear that the past few years have armed him with a superpower we could all consider implementing into our own lives. Perspective. Sometimes it takes an unexpected bump in the road to remind you how beautiful normal life is.
Like this article? Check out these.
She Summits Trail Running: Hero Of The Week

Previous Post