"Look, the reason we do stuff like this is to find out what we can do. People think what I do is mad. I think that people who don't do what I do are mad! All I want to do is see what this little body of mine can actually do." – Ricki Wynne
"I'm on just back in Carrickanshannon now," said Ricki Wynne fresh off the plane from Kullamannen 100k, the 4th ultra-distance trail race that Ricki has tackled this year. Last week we sat down with Ultra-Runner Ricki Wynne to discuss his season, his training, and his world record run where he ran up and down Croagh Patrick 15 times in 24 hours to claim the world record for the most vertical meters climbed and descended on foot in 24 hours.
"I was probably doing 15 hours of training a week on top of work"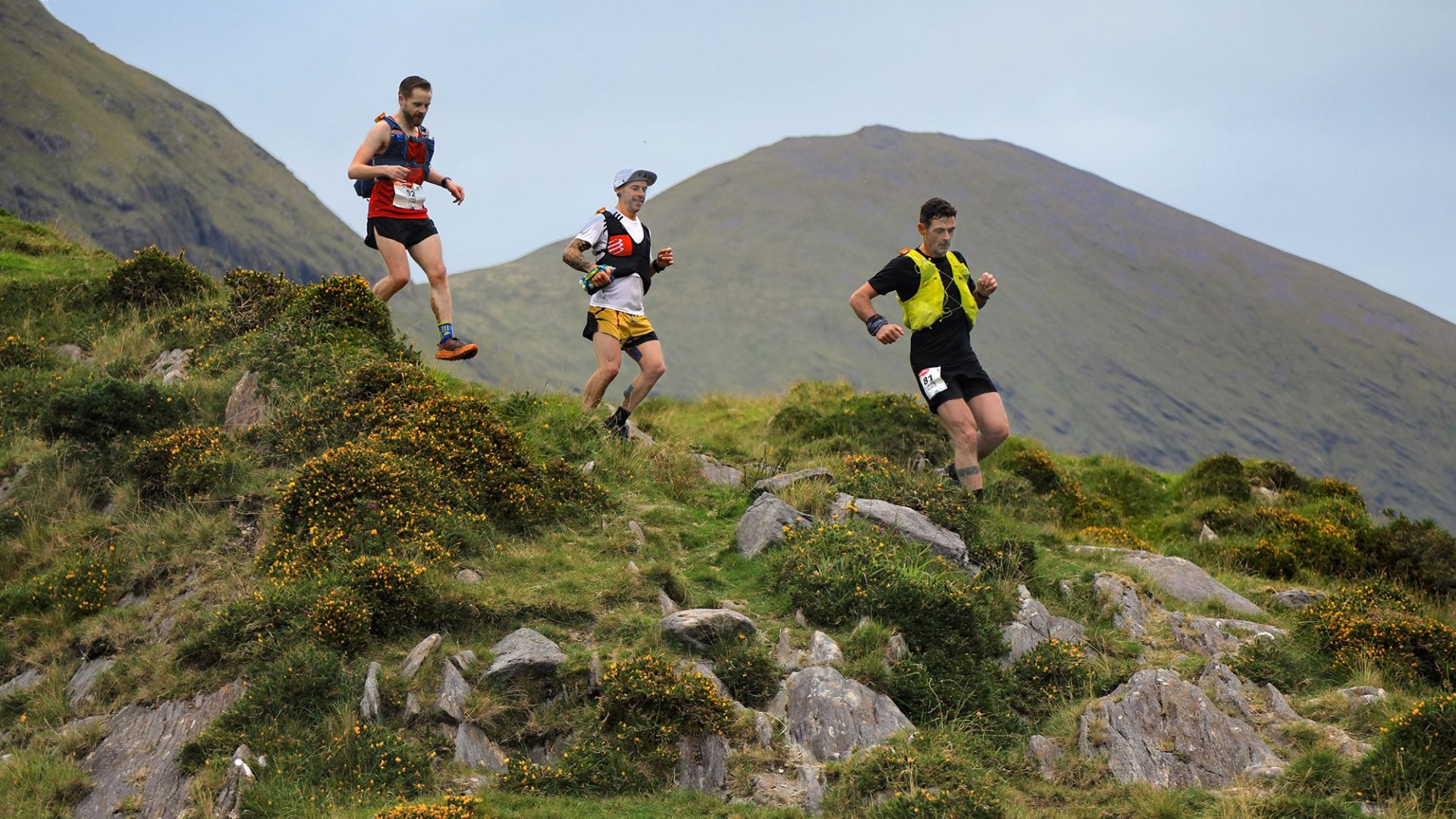 It may shock you to hear that this world record attempt run was not even Ricki's main focus for the 2022 mountain running season. "Every year I have a goal race, the goal race this year was Seven Sisters in Donegal. I was probably doing 15-hours of training a week from January to May. Doing lots of vert, and lots of volume, I also did an awful lot of running on the course in Donegal to get familiar with it."
Waking up on race morning in North Western Donegal in his van on the 21st of May 2022 the conditions Ricki was met with were closer to what you would expect from a February morning in Ireland. Wet, windy, and wild. Perhaps foreshadowing for what would happen in June. At 8 am the 55km racers including favourites Ricki Wynne, Gavin Byrne, and Lonan O'Farrell set off from Dunlewey with a long day ahead. At the halfway point Ricki was sticking with Gavin Byrne (current Wicklow Round record holder), but on the return to Dunlewey Ricki stormed ahead and ended up winning the muddy, steep 55k race in a time of 7h07m47s.
"I did an 18-week training block into the Seven Sisters and I knew that block would follow through and have me in great shape for Croagh Patrick."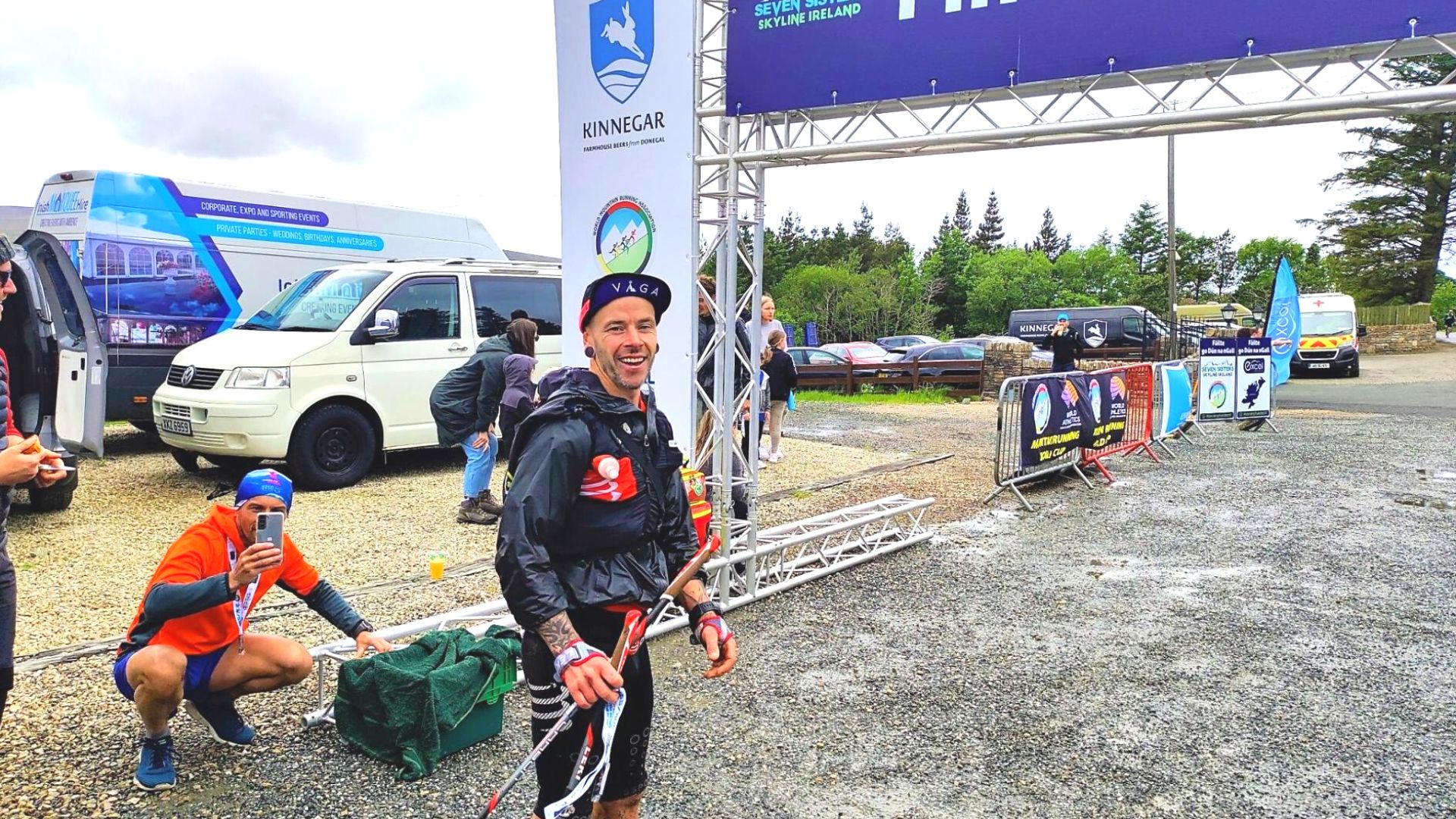 Ricki's connection with Croagh Patrick runs deep. His wife Triona, who is one of Ricki's main supporters for his races and challenges, is originally from Westport Co. Mayo. So Ricki has spent a lot of time training on Croagh Patrick over the years. "I would run up and down Croagh Patrick two or three times on a Saturday or Sunday as a training run. I remember I was having a conversation with someone once and they asked me, "How many times do you think you could run up and down it in a day?" That was what started me thinking about it. Then I found out that in 2011 a group of lads went up 12 times in 24 hours."
On Friday, July 1st 2011 an adventurous group set out with the objective of climbing and descending the mountain 12 times in 24 hours. The eleven brave souls who climbed the Reek a dozen times that day were. Paul Mahon, Tony Walsh, PJ Hall, Noel Brady, John Gilleran, Robert Coyne, Mary Mulchrone, Padraig Marrey, Pat Staunton, Kieran Hastings, and Padraig Hughes.
"Then I found out that the world record for the most vertical distance ascended and descended in 24 hours on foot was held by a man named Ben Wernick over in the UK. So, I was thinking right, if I can go up and down 15 times that would get me the record. I thought I could do it but I put no pressure on myself. I just thought I could use it as a way to raise money for Motor Neuron Disease as well as being an epic challenge."
"Let's see what my body can do before it shuts down"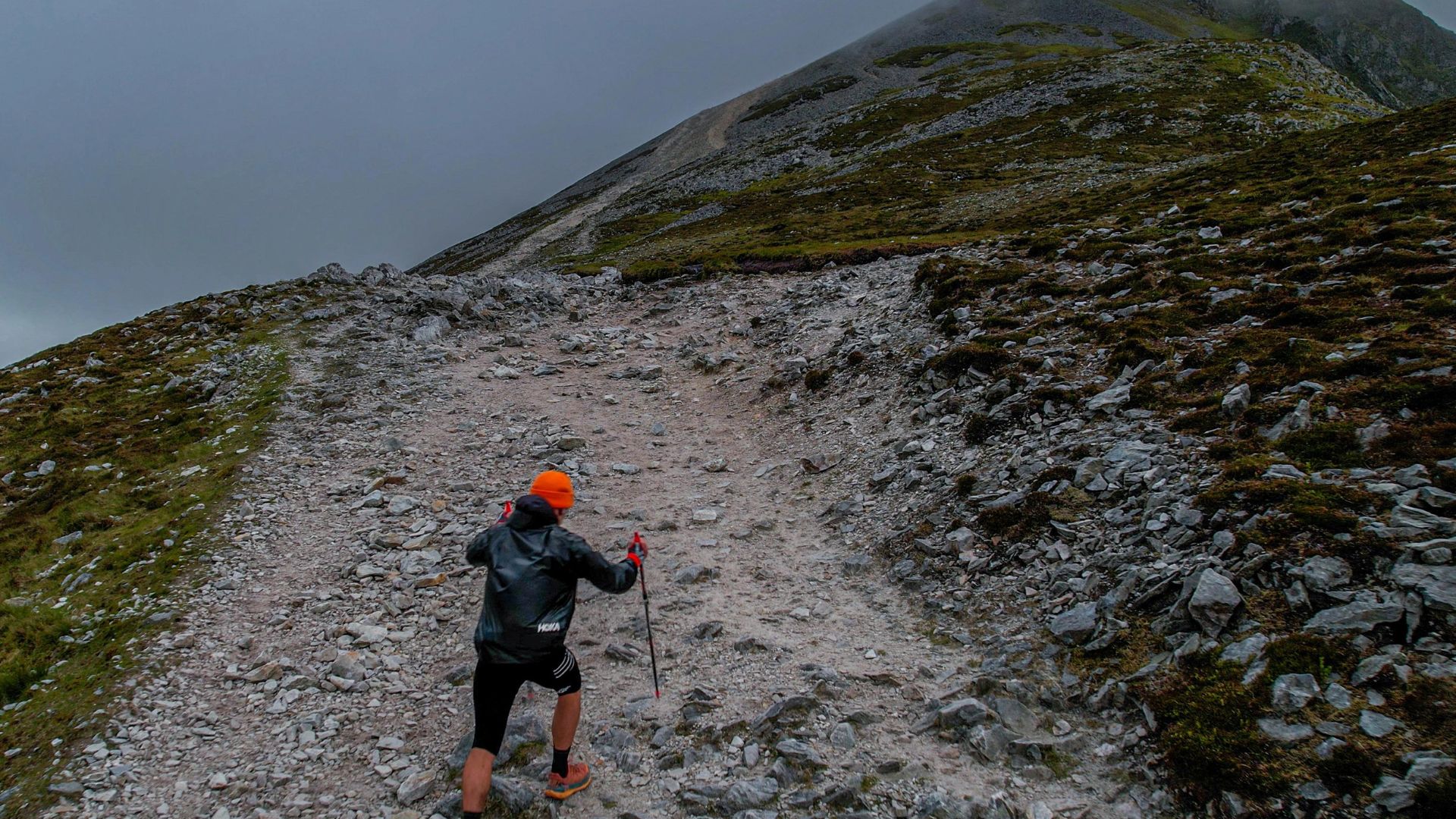 There are a few people close to Ricki that are suffering or have suffered from Motor Neuron Disease. It made sense for that to be his driving force for the attempt. "Motor neuron disease shuts your body down before you get a chance to see what it can do. Whereas I was sort of saying, let's see what my body can do before it shuts down. You know, that's kind of the way I was approaching it."
"You can take nothing for granted when you're running up and down a mountain"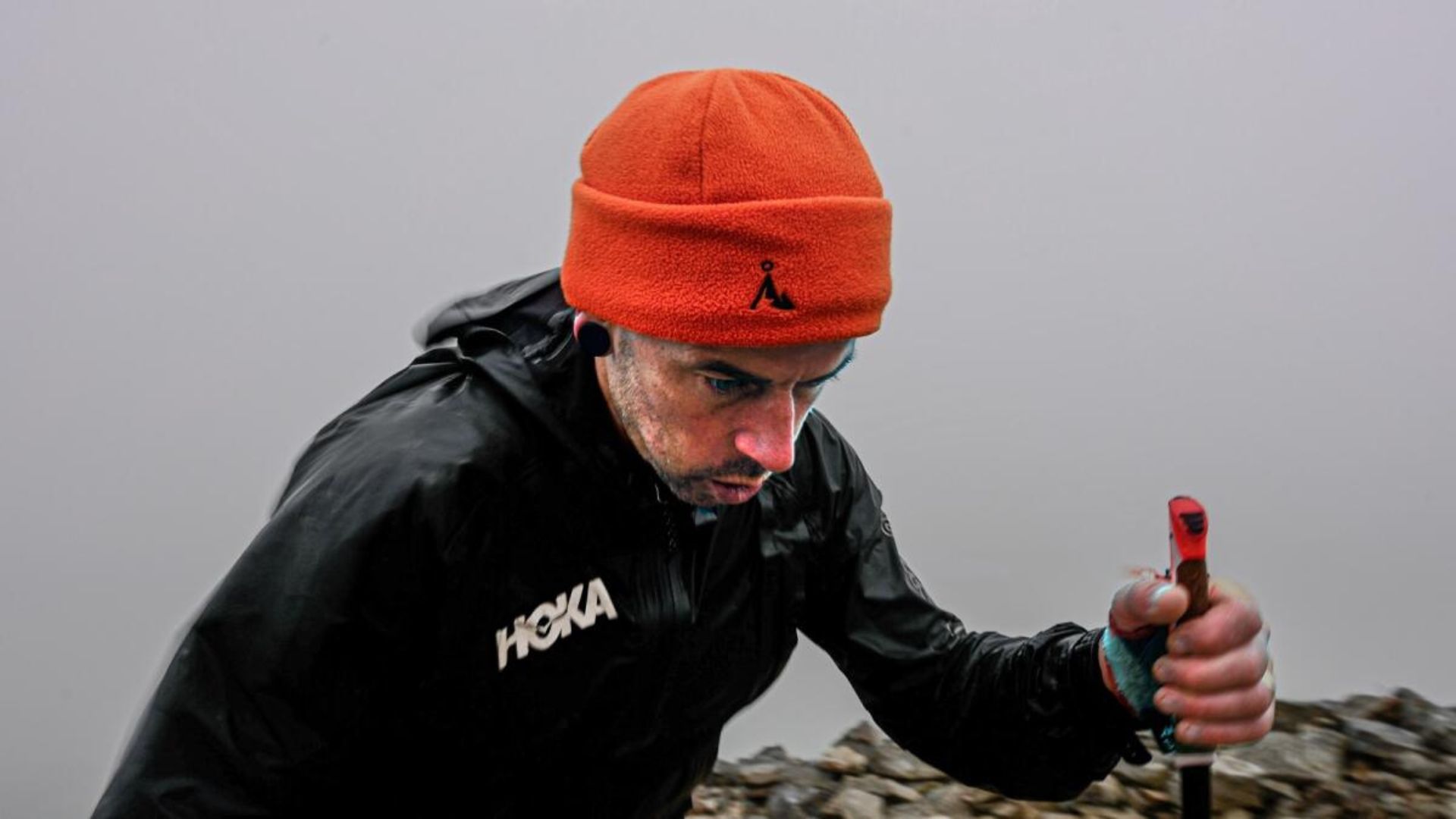 Waking up on June 12th, 2022 the view out the window looked familiar. Wet, windy, and wild. Conditions Ricki had thrived in a few weeks before at the Seven Sisters. Getting started with the first few climbs things were going well. Ricki was joined by his brother Alan Wynne for a bit. It was all going well well until the 5th lap. "The pain came on lap 5 and I was thinking, Jesus this is very early, I'm really hurting here, I'm only a couple of hours into this challenge, this isn't good!" Ricki has learnt from his previous experience that when the pain comes you just have to settle in. In long-distance running, the discomfort often comes in waves. Luckily this is what happened for Ricki. "The pain never went away for the rest of the run, but it never got any worse either! So I just accepted it and kept moving forward!"
Ricki managed to complete the challenge. He ran 115km with 12,000m of vertical gain and 12,000m of vertical loss in 24 hours. Ricki also managed to raise over €37,000 for the Irish Motor Neuron Disease Association