With cycling season just around the corner, we thought there was no better time to reflect on a few things we have learned (the hard way!) from riding in sportives over the years. We hope these pointers help to make your first sportive as enjoyable as possible!
1. You can never be too prepared
Fail to prepare and prepare to fail and all that eh?! Well in this instance it's kind of true. Poor preparation could result in a pretty miserable day out on the bike. If you have chosen to do an event in Ireland, you need to take into account that you might experience all four seasons in one day so be sure to have adequate kit for that. If you let yourself get cold at any point, you might find yourself failing to make it to the finish line.
You should also pack your jersey pockets in advance with everything you are going to need. There is nothing worse than discovering your "essential kit" doesn't actually fit in your pockets minutes before you are due to start.
2. Lube is your friend
One of the most off-putting element of spending long stints in the saddle is the inevitable chafe in less than desirable areas. A good lube (we love Squirt Barrier Balm) can save you a lot of pain. And don't hold back – apply the stuff liberally!
3. Don't wear new gear
A new pair of bib shorts might seem like a good idea, but we promise your arse will not thank you. Opt for your most trusted gear – the jersey with deep pockets and now scratch label, and the cycling shorts with the well-word-in chamois always prove the most comfortable.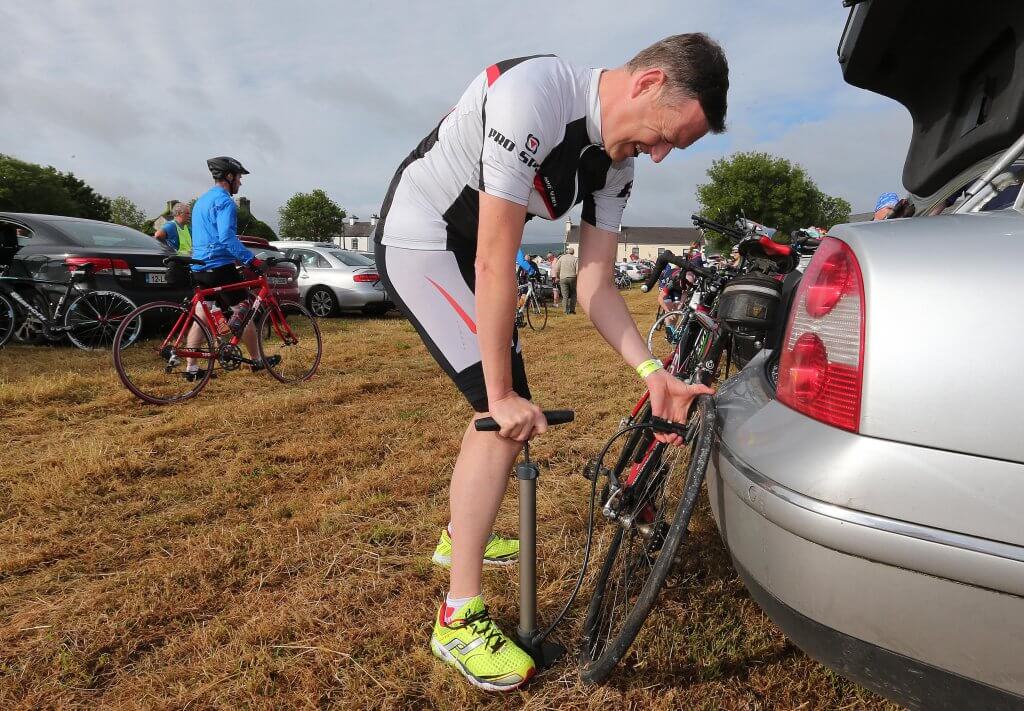 4. Make sure your bike is in tip-top shape
Once you have made sure you are in tip top shape, it's important to make sure your bike is too. Check the brakes, the chain and the tyre pressure before you leave the house. If you are in doubt about anything a trip to your local bike shop will give you the peace of mind you need.
5. Get your hands dirty
And speaking of bike maintenance. It is a good idea to be a confident tube changer before you head off on your first sportive. Most events will have some kind of road-side maintenance but there is no guaranteeing how accessible this will be should you suffer a puncture or any other minor mechanical when you are out on the course.
Essential tips for cycling in a pack 
6. Pace yourself
With a belly full of porridge and adrenaline coursing through your veins, it is hard not to shoot out of the starting gates at the speed of lightning. However, pushing it at the start will do you no favours overall as you will inevitable wind up in a heap on the side of the road as your legs scream for mercy. Get into a nice manageable rhythm from the get go and stick with it for the duration of the event.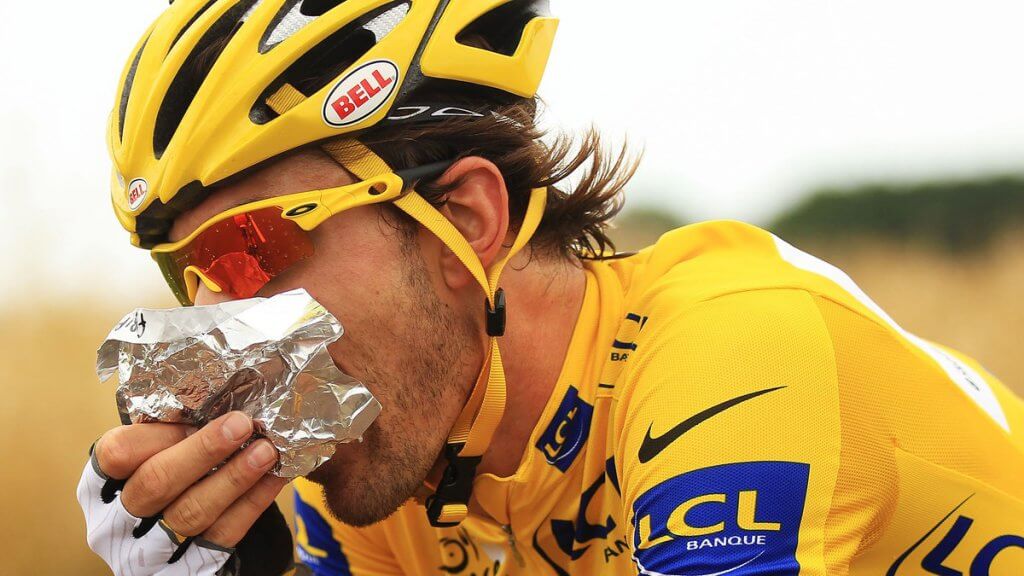 7. Bonking is never fun
We are not talking about some kind of bedroom activity here don't worry. Instead, we are talking about hitting the wall, a complete inability to complete one single pedal stroke more. It is very unpleasant, but easily avoided.
In addition to pacing yourself, it is crucial that you manage your food and hydration. Drinking to thirst is the best way to make sure you have enough fluids. With regard to your nutrition, make sure you choose foods that your body is used to – if you are not used to taking gels, do not use your first sportive as a testing ground. Eat little and often and make the most of the feed stations along the route.
8. Riding in a bunch isn't as easy as it looks
The peloton in the Tour de France looks so seamless, so effortless, surely it's a cinch to master? Eh wrong! Cycling in a tight bunch definitely needs a little bit of practice. But don't let that put you off, head out on a couple of training rides and you will have it mastered in no time.
9. Check out the route in advance
There is nothing worse than a surprise climb when you are nearly the end of a long day. Take a few moments to check out the course profile in advance, giving special attention to the location of the lung-busting climbs.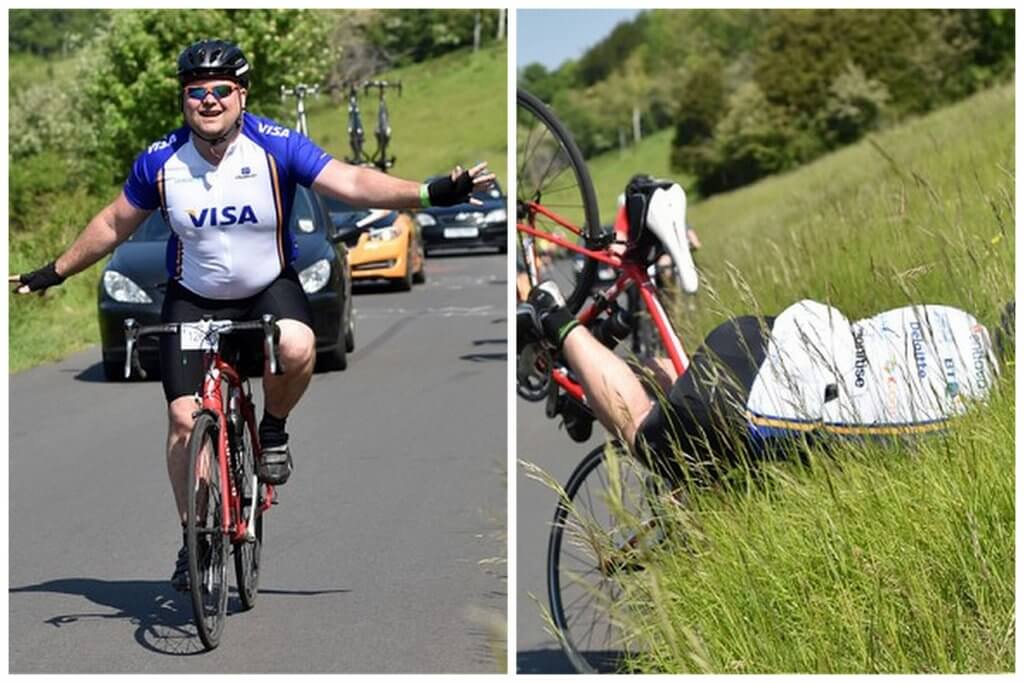 10. Don't try and recreate a pro-style photo finish
Get it right, and you look like a hero. Get it wrong, and well, you'll end up like this dude. I don't think we need to say any more than that!
11. Have a laugh and enjoy it
The events in Ireland attract a friendly crowd and are often along stunning routes. Take time to chat to your fellow riders and enjoy the view!
Check out our Hard as Nails podcast:
Like this? You should check these out?