Get your calendar out and fill it up with some of these great autumn events and challenges to ensure there is never a dull moment.
Summer might be drawing to a close but that's no excuse to swap the trainers for slippers and take refuge in front of your favourite box set with a packet of Rich Tea for company. Instead, why not make it your mission to make this your most active autumn yet – there is no shortage of great events to keep you motivated.
September
Extreme Ireland Mountain Skills
9-10 Sept, 6-7 Oct and 4-5 Nov 2017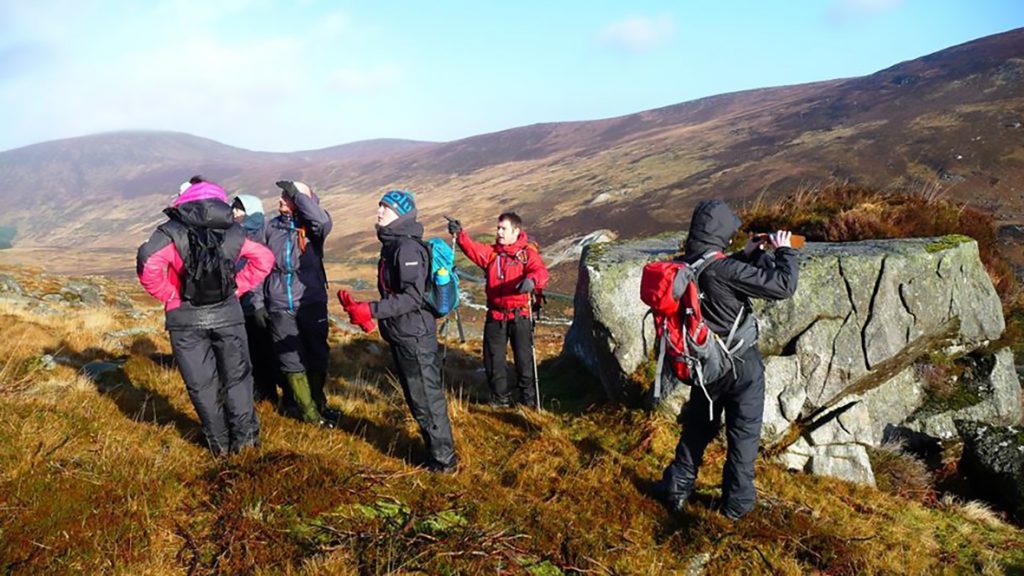 If you love hill walking but your navigation isn't great, a mountain skills course is a must. On the Mountain Skills
1 course, you will learn about map reading, safety, hazards, equipment and navigation so you'll safely be able to go adventuring in Ireland's beautiful hills and mountains. Extreme Ireland's courses run from Laragh, Co Wicklow.
More info: www.extremeireland.ie
Junior Paddlefest
15-17 Sept 2017
Taking place in Rathdrum, Co Wicklow, this year's Paddlefest will host a staggering 500 junior paddlers aged 10-18 on the water. The weekend offers junior paddlers the opportunity to seek instruction in their chosen kayaking discipline and also gives them the chance to try their hand at a host of other disciplines, including sprint, marathon, slalom, polo and lots more. While the event offers a fantastic opportunity to talent spot for future teams, the emphasis of the weekend is all about having fun.
More info: www.juniorpaddlefest.com
Outsider's Dolomite hiking trip
16-24 Sept 2017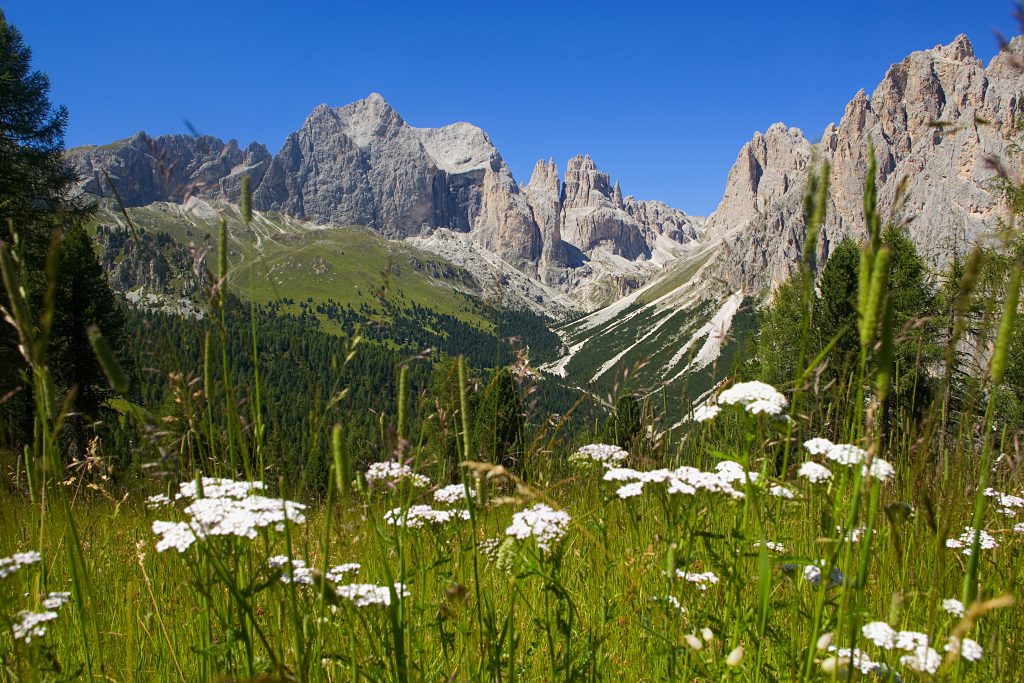 We're heading to the Italian Dolomites on a really special guided hiking trip for a full week in September. Experience something really different for five of the nights you'll stay in the famous Italian 'refugio' or mountain huts. Daily guided hikes will see you explore the famous UNESCO world heritage mountain range, which has 18 peaks rising to more than 3,000m. They're best known for their massive vertical rock walls, sheer cliffs, deep valleys, breath-taking scenery and sunsets. The trip will start in Val di Fassa and costs €999pp which includes flights from Dublin or Cork, transfers, all of your accommodation on a half-board basis, six days of trekking with an official guide and lift passes as needed. This trip is now sold out. If you're keen to join us for next year, the new dates are 16-23 June 2018.
More info: outsider@topflight.ie / 01-2401753 / web: www.topflight.ie
Foot of Mont Blanc 3 country Hiking Trip

16-22 Sept 2017

Chic, sophisticated and boasting a superb ambience, the charming Alpine Italian resort of Courmayeur draws avid hillwalkers to its verdant valleys and lush trails each year. Nestled snugly at the foot of majestic Mont Blanc at the end of the Aosta Valley, hillwalkers of all levels can enjoy access to a vast stretch of hiking terrain. The town's unique position on the border of Italy, France and Switzerland gives you the opportunity to hike in three different countries in the same week! This trip costs from €799pp and includes return flights to Geneva, transfers, seven nights half board in a four-star hotel, three local guided walks, a one-day hiking excursion with guide in the Swiss Alps, and a one-day hike in Chamonix with a guide.
More info: outsider@topflight.ie / 01- 2401753 / www.topflight.ie
Talk: Camino top picks
12, 14 & 21 Sept and 10 Oct 2017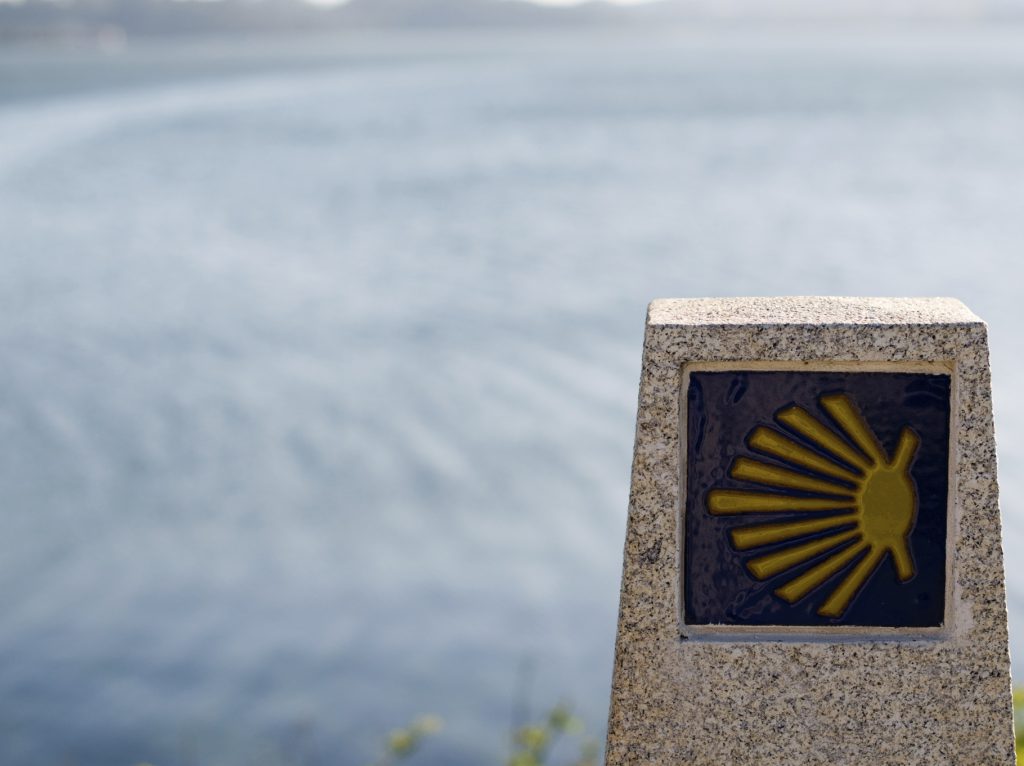 If you've ever wanted to hike a section of the Camino but can't decide when you want to go and which route to take, head along to one of these talks to find out about the best festivals, the most scenic routes and much more. Courtesy of CaminoWays.com, these talks take place in outdoor shops like Basecamp Dublin on 12 Sept, online on 14 Sept, Basecamp Kilkenny on 21 Sept, and Outback Jacks, Galway on 10 Oct. It's free but you need to book your seat. CaminoWays.com is also running online talks this autumn so log on to sign up.
More info: www.caminoways.com
The Lost Sheep Triathlon
16 Sept 2017
Known as one of the toughest half-iron distance triathlons on the European circuit, The Lost Sheep Triathlon is no walk in the park. Kicking off with an 1,800m swim in Kenmare Bay, the event follows with an equally spectacular cycle and run. The very hilly bike section will take competitors out as far as the Beara Peninsula, the Healy Pass, Sheep's Head and onto the Caha Pass towards Bonane and then into transition where the final 21km on foot awaits. The scenery is spectacular throughout.
More info: www.corktri.com
Mourne Mountain Marathon
16-17 Sept 2017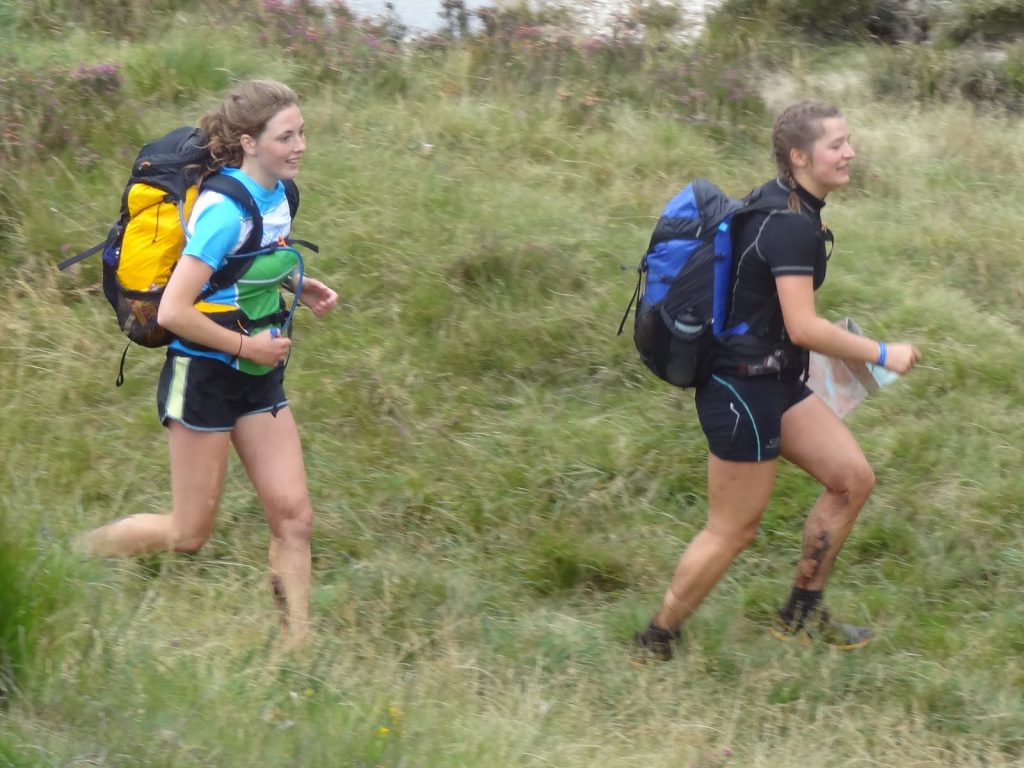 This two-day endurance and navigation event for teams of two will take you through the beautiful Mourne Mountains. There are a number of distances for different abilities over the two days, ranging from 35km, 45km, and up to 55km for elite teams. Competitors must be self- sufficient and carry everything required for the duration of the event. It is run entirely on a voluntary and non- profit basis.
More info: www.mourne2day.com
Glen of Aherlow Loop de Loop
17 Sept 2017
Taking place on the lovely trails in the Glen of Aherlow, Co Tipperary, this off- road running event offers three distances – half marathon, full marathon and ultra- marathon. All competitors are invited to stay for a BBQ afterwards.
More info: www.imra.ie
Coalface AR
23 Sept 2017
Hosted by Castlecomer Discovery Park and taking place around a former coal mine, this event will see you running and cycling up to four sections, combining running trail, forest track, hills and an abandoned open cast mine. There are three different courses to choose from – Elite (78km), Sport (56km) or Challenge (30km).
More info: www.coalfacerace.ie
Clare Island Singles Weekend
22-24 Sept 2017
Designed to help active and outdoorsy people meet like-minded folk, this weekend offers activities like coasteering, climbing, abseiling, and hiking, as well as a beach challenge (build your own raft!). During the evenings, there will be set dancing and entertainment in the Sailor's Bar. All in all a cracking weekend in Co Mayo!
More info: www.clareislandadventures.ie
Gaelforce North
23 Sept 2017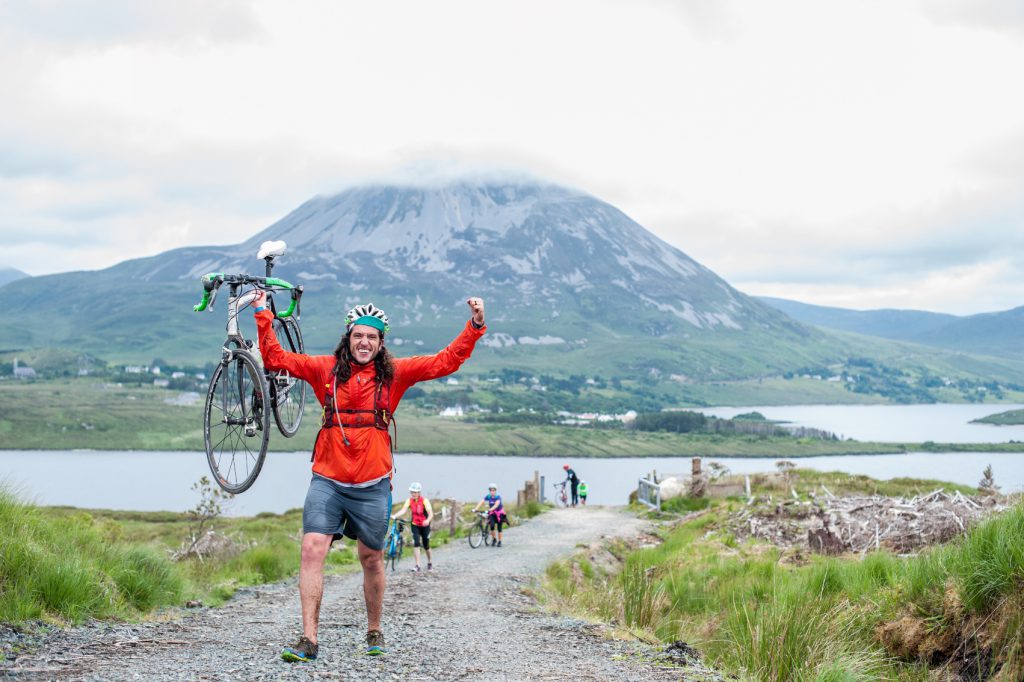 With full (64km) and sprint (45km) route choices, this running/hill walking, cycling and kayaking event provides a great personal challenge for adventure racers of all levels. The race allows competitors to experience some of the wildest and most remote parts of Co Donegal, including Glenveagh National Park and Mount Errigal. It finishes in the Gaeltacht village of Bunbeg. For 2017, there will also be full and sprint course Adventure Duathlons (62km/44km) which follow the same course but without the kayak section.
More info: www.gaelforceevents.com
Causeway Coast Marathon
23 Sept 2017
Known by some as the beaches, bays and cliffs marathon, this event which takes place in Northern Ireland is one
of the most scenic in the world. It offers a 10km, half marathon, marathon and ultra-marathon so there's something for everyone.
More info: www.26extreme.com
Liffey Descent
23 Sept 2017
This marathon paddling race first
took place in 1959 and is one of the world's most famous canoeing events. Participants will cover 28.2km, including 10 weirs (anyone for a swim?!). The race kicks off at the K Club above Straffan Weir, Co Kildare, and finishes at Trinity Rowing Club in Islandbridge. Approximately one-third of entries are in the true racing classes and the rest are 'fun' paddlers, with many wearing fancy dress for the race. The Liffey Descent is supported by Great Outdoors.
More info: www.liffeydescent.com
Runamuck
23 Sept 2017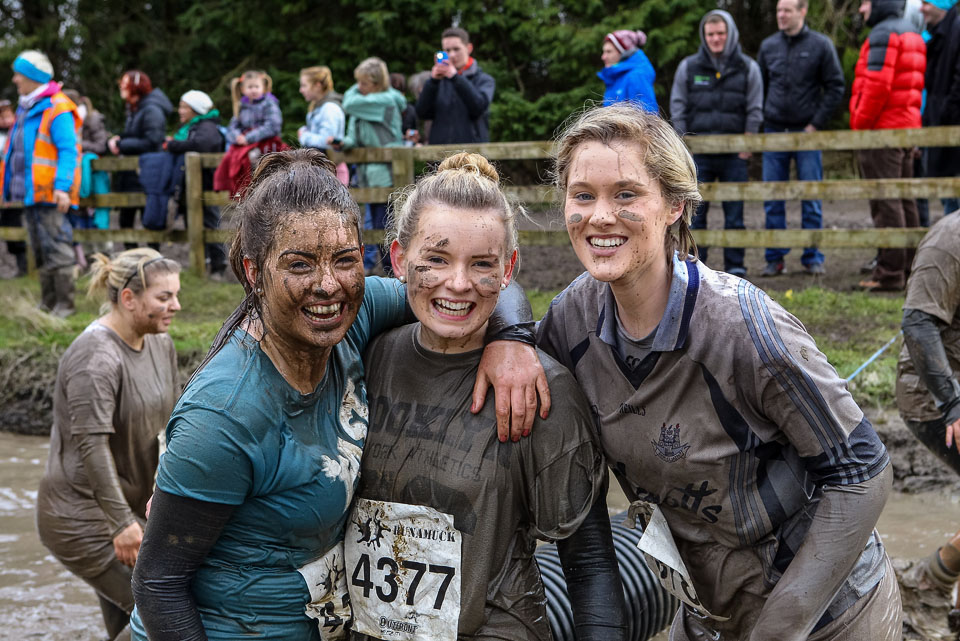 If you fancy getting very wet and very mucky, this cross-country event is for you. Taking place in the grounds of Coolcarrigan House and Gardens, near Naas, Co Kildare, you'll tackle various manmade and natural obstacles, including bale jumps, net scrambles, Tarzan swings, ladder bridges, ditches, streams, tyres and tunnels designed to test your mental and physical strength.
More info: www.runamuckchallenge.com
The Irish Leading League
23 Sept, 21 Oct & 11 Nov 2017
The Irish Leading League is a series of lead climbing Mountaineering Ireland competitions run over three rounds.
The league is suitable for any climber who is competent at lead climbing, from relative novices to very experienced climbers. Each comp will feature 10 routes of varying grades, from about 5b to 8a. All competitors can attempt all 10 routes. The rounds take place at the Dublin Climbing Centre (23 September), Foyle Arena (21 October) and Awesome Walls Dublin (11 November).
More info: www. mountaineering.ie
Extreme Ireland Mountain Skills 2
23-24 Sept, 21-22 Oct and 18-19 Nov 2017
This is a follow-up course to Mountain Skills 1 with Extreme Ireland that's run from Laragh, Co Wicklow. During this course, you will gain further in-depth knowledge of mountain hazards, emergency procedures, and weather conditions. There will also be an introduction to the compass and a focus on night navigation. You will also gain experience on steep/broken ground, emergency procedures and mountain rescue.
More info: www.extremeireland.ie
Camphill Camino Trek
30 Sept-7 Oct 2017
Have you always dreamed of hiking the Camino? Well now's your chance to 
trek an amazing section of this famous pilgrimage walk with Camphill, the charity that works with and cares for people with intellectual disabilities and other special needs. This trek will cover the route from Ponferrada to Sarria exploring a mountainous and traditional region of Galicia. Highlights include the region of Bierzo, a sunken plain nestled within a ring of mountains and the narrow valley of the river Valcace.
The Great Fjord Swim
30 Sept 2017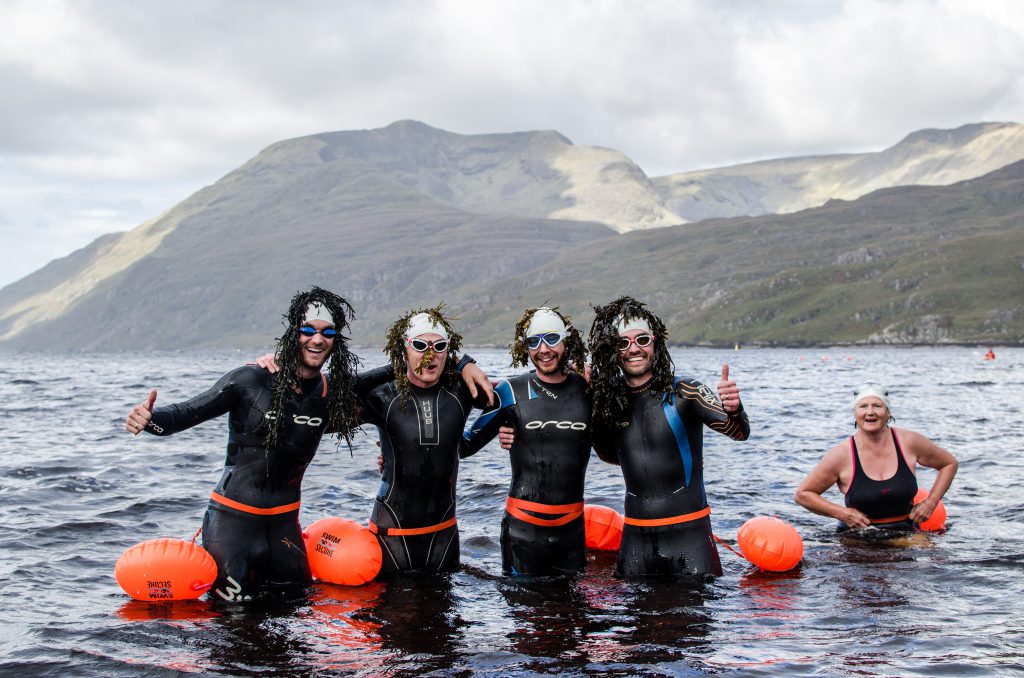 This open-water swim takes place
in the deep green waters of Killary Fjord surrounded by the mountains of Mayo and Connemara. There are three distances to choose from, 3.9km, 2km and 750m, so it's suitable for many swimming levels. This is a unique event with swimmers in the 2km and 750m swims being brought out into the fjord by boat and jumping off to reach the start line!
More info: www.gaelforceevents.com
Yoga retreats at Delphi Resort
29 Sept-1 Oct, 15-17 Dec 2017

What nicer place to enjoy a yoga retreat than in the tranquillity of beautiful Connemara. These breaks (from €399pp) are for those looking to unwind from the routine of everyday life by detoxifying the body and mind with yoga, meditation, juicing, healthy eating, holistic therapy, massage, bathing and nature walks. The upcoming retreats have themes of Falling into Silence and Christmas Presence.
More info: www.delphiadventureresort.com
October
Straw Fest
1 Oct 2017
This mini food and music festival takes place at gorgeous glamping spot, Rock Farm Slane. The autumn celebration of artisan and organic food is supported by the Boyne Valley Food Series and Slane Food Circle. There's a chance to enjoy a farmer's market, farm tours and of course the amazing eco glamping site as well as a new strawbale eco-guesthouse (the Lime House). There will also be a green building workshop. The event will be wrapped up with the Long Table Feast, followed by music around the camp fire.
More info: www.facebook.com/RockFarmSlane
Focus Ireland Machu Picchu Hike
4-14 Oct, 18-28 Oct 2017
This is a chance to experience the Salkantay trail as you make your way to wondrous Machu Picchu in Peru, taking in the fantastic views of lakes surrounded by breath-taking peaks. The 11-day itinerary includes four days walking through tropical forest and traditional Andean villages.
More info: www.focusireland.ie
Trek Kili with Focus Ireland
7-18 Oct, 14-25 Oct, 21 Oct-1 Nov 2017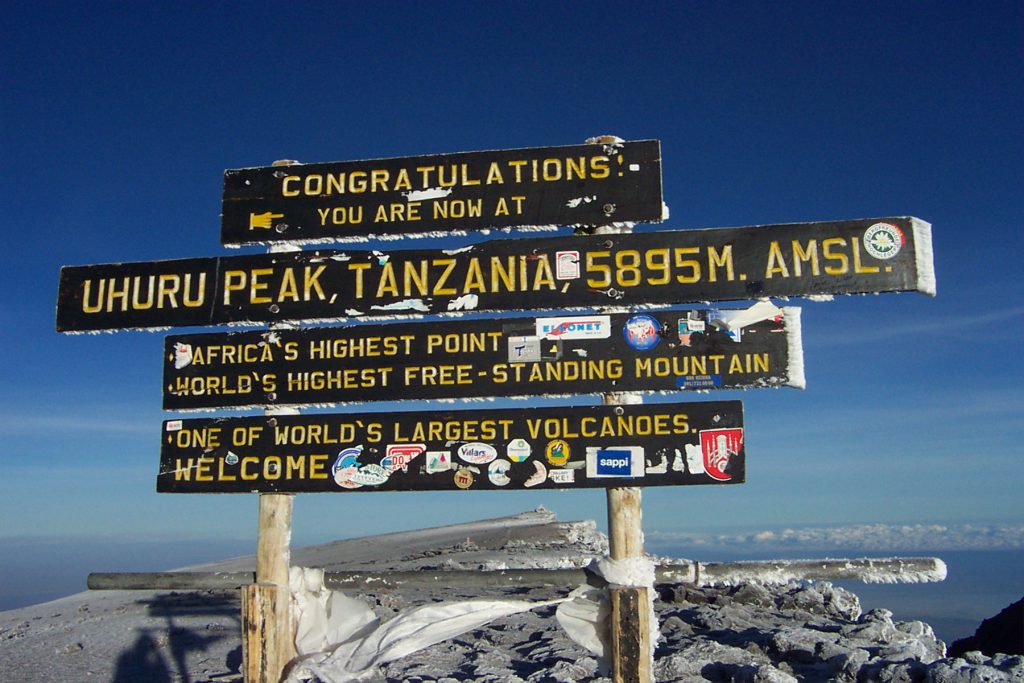 This 12-day itinerary to climb Africa's highest peak includes seven days of trekking on the Machame trail, the most scenic route to the summit and allows for greater acclimatisation and maximises chances of a successful summit attempt. You'll trek through landscapes ranging from rainforest to snow-capped mountains. This trek is a fundraiser to help end homelessness in Ireland.
More info: www.focusireland.ie
Quest Killarney
7 Oct 2017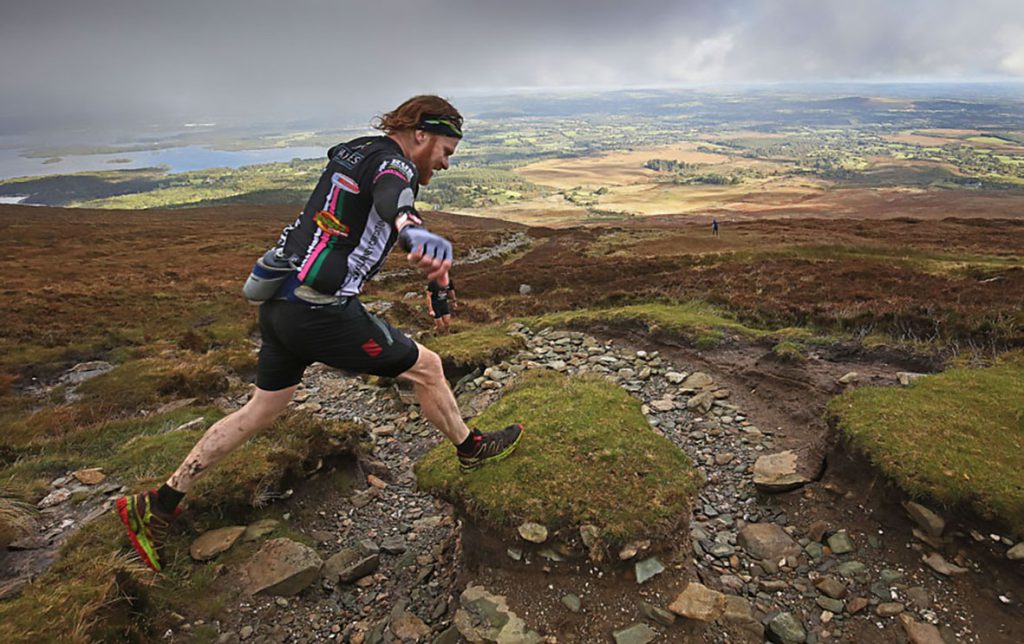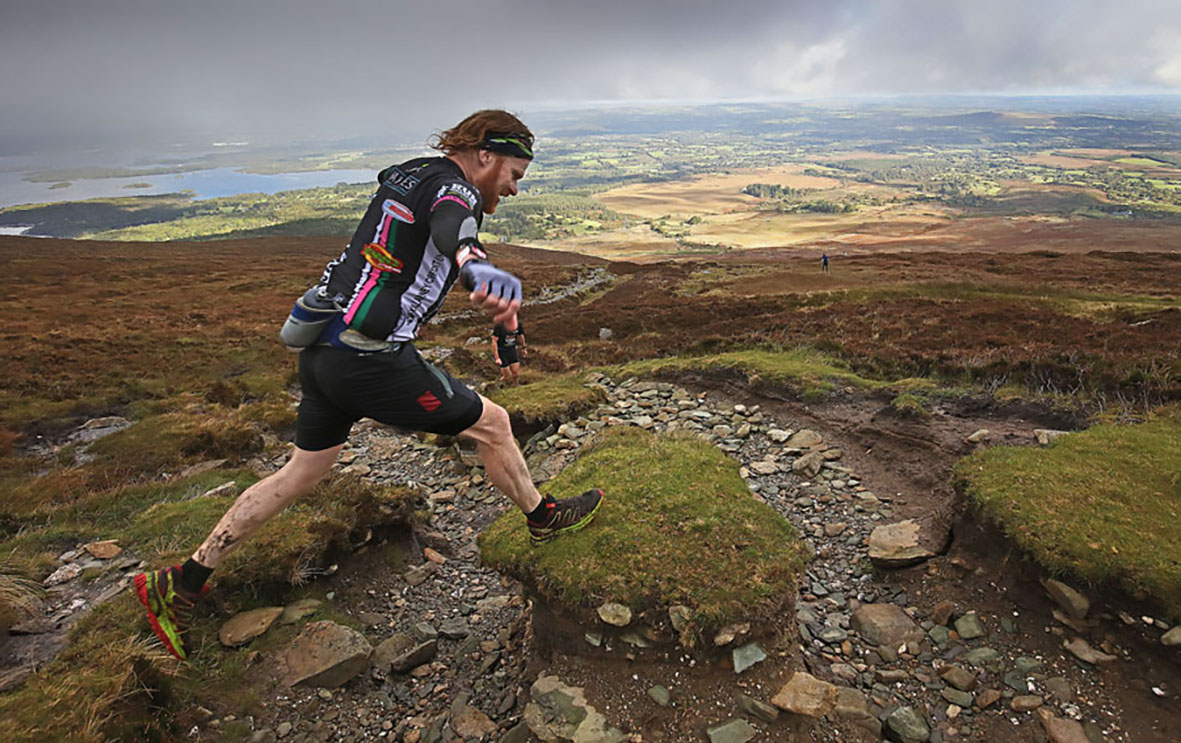 The original of the Quest one-day multi- sport adventure races is now the biggest of its kind in the world. It takes place in the Gap of Dunloe and Killarney National Park and offers no less than five different routes to choose from so there is simply no excuse not to sign up. Take your pick from 70km Expert, 60km Pro, 50km Semi-Pro, 48km Dual or 27km Sport. All routes include running/hiking, biking and kayaking – except the 48km Dual which caters for those who aren't keen on the water. See, they've thought of everything!
More info: www.questkillarney.com
The Delphi Challenge
7 Oct 2017
This event is aimed squarely at those looking to have a bit of fun alongside an achievable adventure challenge. You'll cycle 8km from Aasleagh Falls to Delphi in Connemara, kayak 1km on Killary Fjord and run 5km in the Delphi forest before heading back to Delphi Resort
for music and food. And you can easily make a weekend of it too, staying for one or two nights in luxury at the four-star hotel or else their hostel. There will be an evening buffet and entertainment on the Saturday night in the hotel's 814 Bar.
More info: www.delphiresort.com/challenge
FEARmanagh
7 Oct 2017
Better known as FEAR, this adventure race takes you through some of Fermanagh's most dramatic areas as you trail run, cycle and kayak to the finish line. There are two distances to choose from (35km or 74km) and routes include a challenging 2km paddle along Lough Erne's rocky shores and a 304m near- vertical climb to the top of the Magho Cliffs. If that doesn't take your breath away, the stunning scenery certainly will! The races are organised by Fermanagh District Council.
More info: www.FEARmanagh.com
The Irish Bouldering League
7-8 Oct, 18-19 Nov, 9-10 Dec 2017 & 13-14 Jan 2018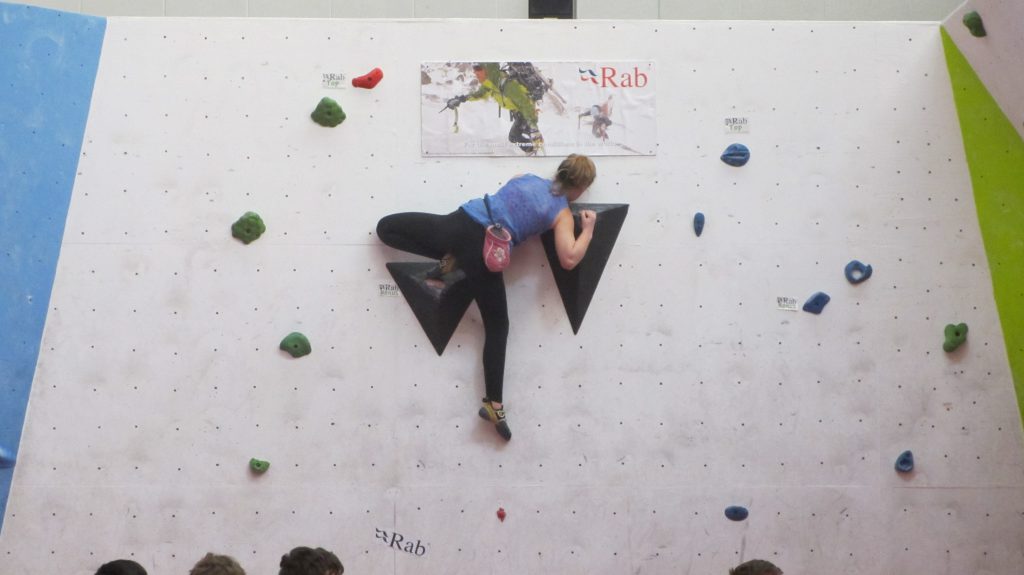 This bouldering league is a fun, grassroots competition taking place over four rounds at Gravity Climbing Centre, Dublin (7-8 Oct), Boulder World, Belfast (18-19 Nov), Suas Climbing Centre, Co Clare (9-10 Dec), and Dublin Climbing Centre (13-14 Jan). This season marks the 25th anniversary of the Irish Bouldering League, making it among the longest running bouldering events in the world. The competition is suitable for climbers of almost all ability and features 20 boulder problems per round with each climber attempting every problem. And there are some great prizes too thanks to sponsors Rab and www.climbing.ie
The Wall Adventure Duathlon
14 Oct 2017
Staged from the Silent Valley in the heart of the Mourne Mountains, Co Down, the WALL Adventure Duathlon will take you on a tour of the Mourne Mountains like no other. Run on idyllic nature trails in the Silent Valley to start off, ride the ups and downs of the bike loop and run through the heart of the Mournes to the finish line. The race consists of a 3km run, a 45km cycle, and concludes with a 15km run.
More info: www.26extreme.com
Gaelforce Howth Summit 10km
14 Oct 2017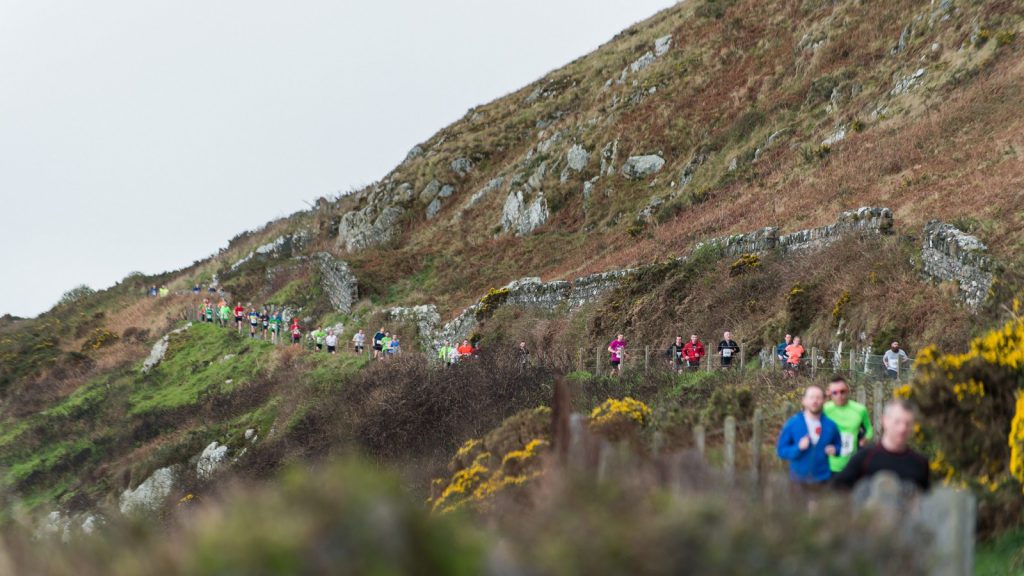 Offering you the opportunity to run 10km with epic views, Gaelforce Howth is a new addition to the events calendar for 2017. Kicking off from Howth Castle, runners will take on the steep climb to the summit where they'll be treated to sweeping views across Dublin Bay. The terrain underfoot will include grassy tracks and trails and sealed roads.
More info: www.gaelforceevents.com
Skibbereen Charity Adventure Race (SCAR)
21 Oct 2017
SCAR offers Taster, Sport and Expert options, ranging from an entry-level 17km to a thigh-busting 76km. This event involves running, cycling and, in the Sport and Expert categories, kayaking. It takes place around the breathtaking environs of Skibbereen, Castletownsend, Lough Hyne and the Atlantic coastline that define this stunning part of West Cork. So you'll be in for lots of visual treats. This race gives 100% of proceeds to chosen charities.
More info: www.thescar.ie
Cranafest
21-22 Oct 2017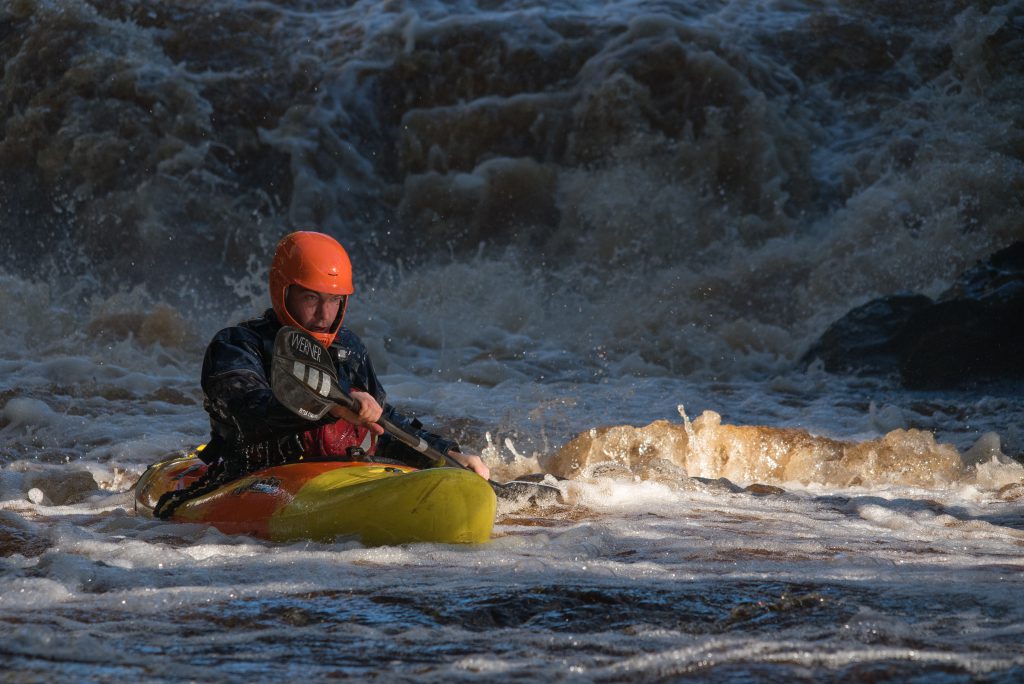 There will be guaranteed water at this kayaking event in Co Donegal thanks to a dam release for the occasion. There will be options for all abilities, with coaching clinics and competitions in slalom, freestyle, wild-water racing, sea kayaking, canoeing, rafting, boater cross and creek racing. One highlight will be the moonlit time trial through the main rapid. Nicknamed The Claw because of the challenges it presents. Cranafest provides great opportunities for spectators too with plenty of viewing points along the river.
More info: www.cranafest.ie
TurfnSurf surf & fancy dress party
27-30 Oct 2017
So you want to go away for Halloween but not miss out on the craic of dressing up? Then check out TurfnSurf's long weekend special. You'll be transported to Bundoran, Co Donegal for three nights B&B, as well as a choice of three activities from surfing, sea kayaking and stand-up paddle boarding. On Saturday night, party the night away at their fancy dress event, which includes complimentary drinks. It's all for the bargain price of €159 (standard room) / €184 (private room).
More info: www.turfnsurftours.com
Mayo Dark Sky Festival
27-30 Oct 2017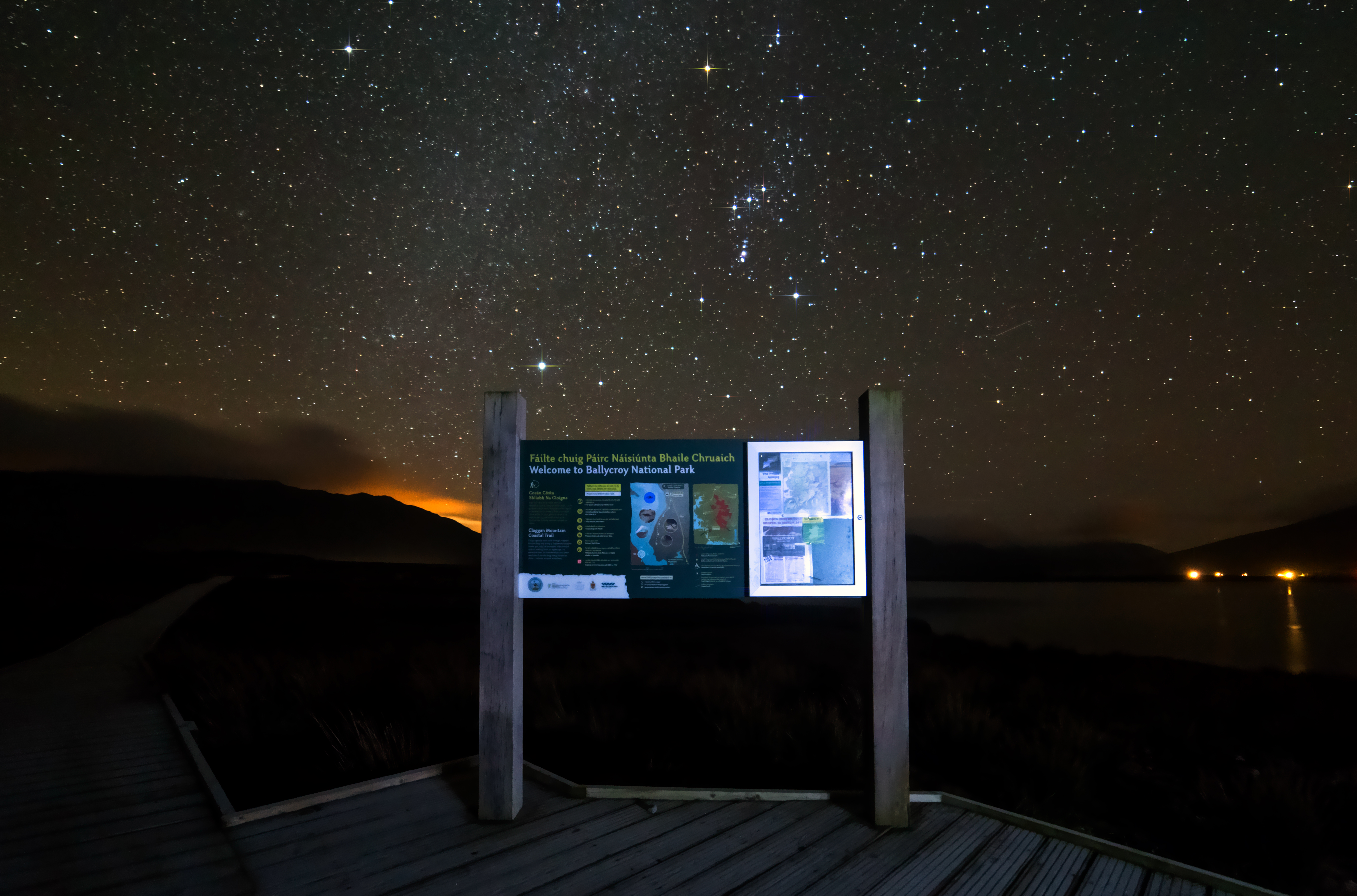 This is a chance to experience Ireland's First Gold Tier International Dark Sky Park. Hosted by Co Mayo communities from Newport, Mulranny and Ballycroy this programme offers stargazing hikes, moonlight walks and environmental events.
More info: www.mayodarkskyfestival.ie
November
Turf Warrior Challenge
4 Nov 2017
This is a 10km challenge in Connemara that will test your stamina, nerve 
and camaraderie! Turf Warrior is an obstacle course challenge packed full of adventure, mud, climbing, swinging, leaps into the Atlantic and all kinds of other mayhem and madness.
More info: www.turfwarriorchallenge.com
The Moonlight Challenge
4 Nov 2017
This 25km night hike/run will allow you to experience the moonlit magnificence of the mountains (cloud willing).You'll be fully supported by the members and friends of the Glen of Imaal Irish Red Cross Mountain Rescue Team
and you can also expect great food and entertainment at the finish. It's a fundraising event for the rescue team.
More info: www.moonlightchallenge.com
Tollymore Trail Marathon
11 Nov 2017
Set in the stunning Tollymore Forest Park at the foot of the Mourne Mountains in Co Down, this event offers an off-road ultra marathon, marathon, half marathon and a 10km. The course is fully way marked within the park with spectacular scenery along the way. There will also be feed stations and water along the route.
More info: www.26extreme.com
Run in the Dark
15 Nov 2017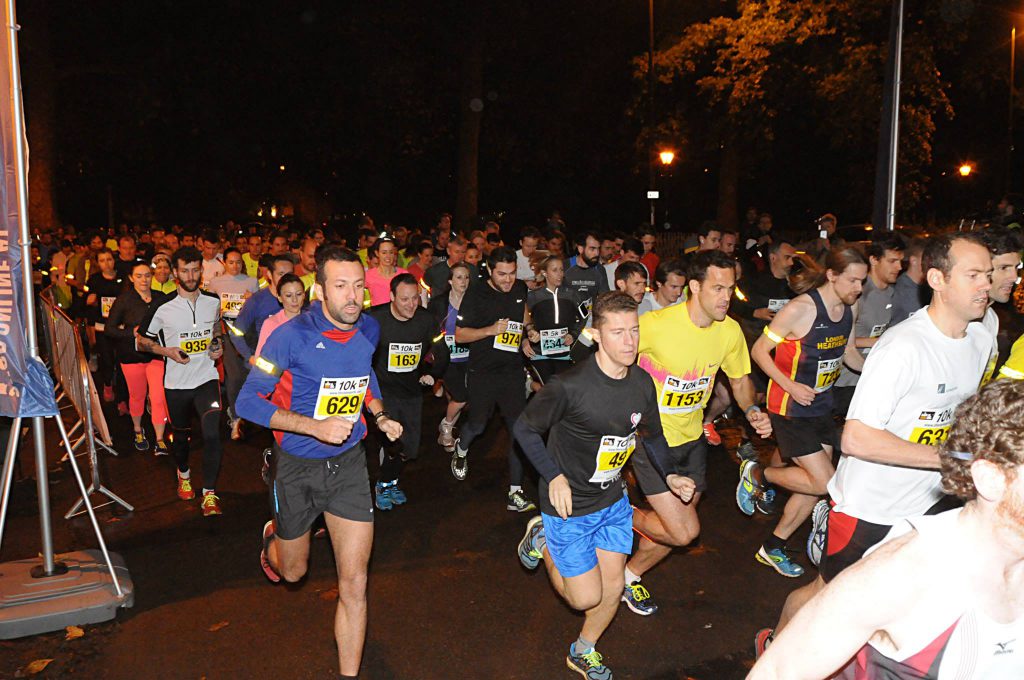 The Run in the Dark, which started in Dublin, has now become a global movement with events in more than 
50 cities across the world. There are six official locations including Dublin, Cork, Belfast, London, and Manchester and loads of pop-up events in places like Sydney, New York, Washington DC, Cape Town and more. As darkness descends, runners will walk or run either 5km or 10km to raise funds for the Mark Pollock Trust, which aims to find a cure for spinal cord injuries.
More info: www.runinthedark.org
Run the Line
25 Nov 2017
With two routes on offer (13km/26km), this event is for both seasoned mountain runners and those new to the hills. In aid of Dublin Wicklow Mountain Rescue Team, the 2017 event offers new routes, starting and finishing at the new Glencullen Adventure Park.
More info: www.runtheline.ie
Check out our Hard as Nails podcast:
Like this? You should check these out: