In a world where people are glued to technology, Cormac Lynch's story of how he climbed 32 summits with 32 friends is one to make you smile.
Mountain Leader Cormac Lynch set himself a challenge a while back on New Year's Eve to climb the highest mountain in every county in Ireland, each one with a different friend. That's 32 counties in 32 months.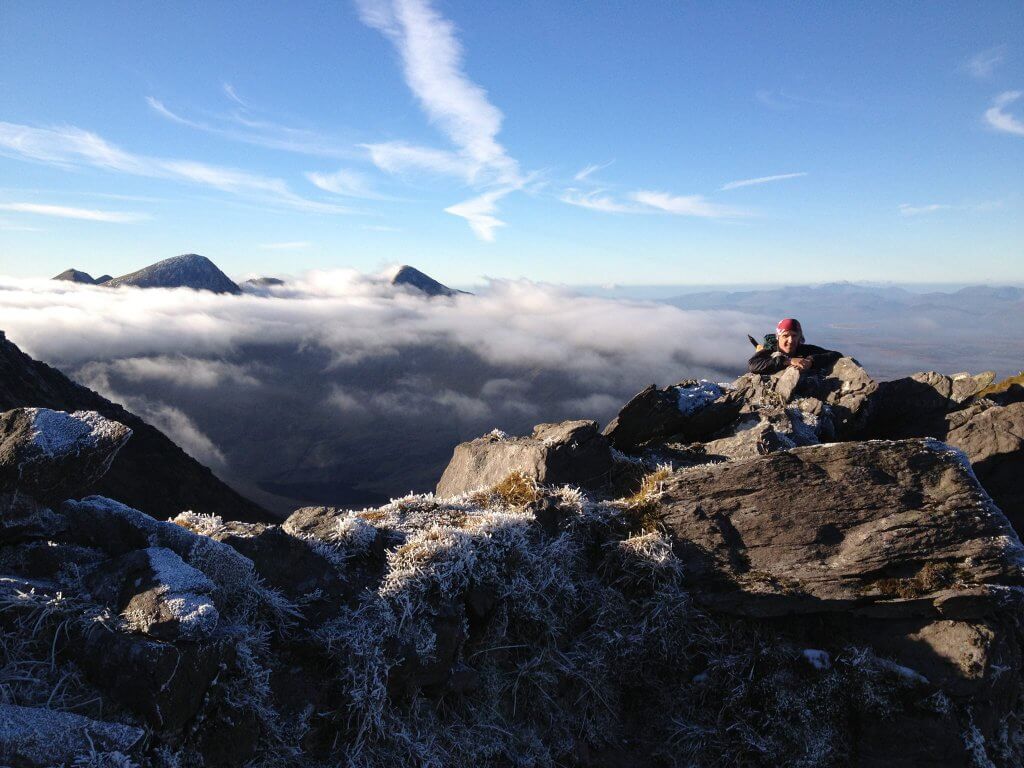 As a Mountain Leader and a member of a mountain rescue team, he is no stranger to the physicality of a climb. For him, it was about exploring his own country and reconnecting with both the land and people once more. A beautifully simple challenge to the core just climbs and connections.
Orla O Muiri caught up with Cormac to discuss his recent adventure and what he discovered on his journey.
Why did you decide to do each peak with a different friend?
I had made a New Year's resolution to be in better touch with people, to pick up the phone and arrange something rather than rely on bumping into them. So on New Year's Eve, I put a status up on Facebook, saying what I was doing and asking Who is in? I expected to be dragging people on board, but by lunchtime, on New Year's Day, all 32 counties had been claimed.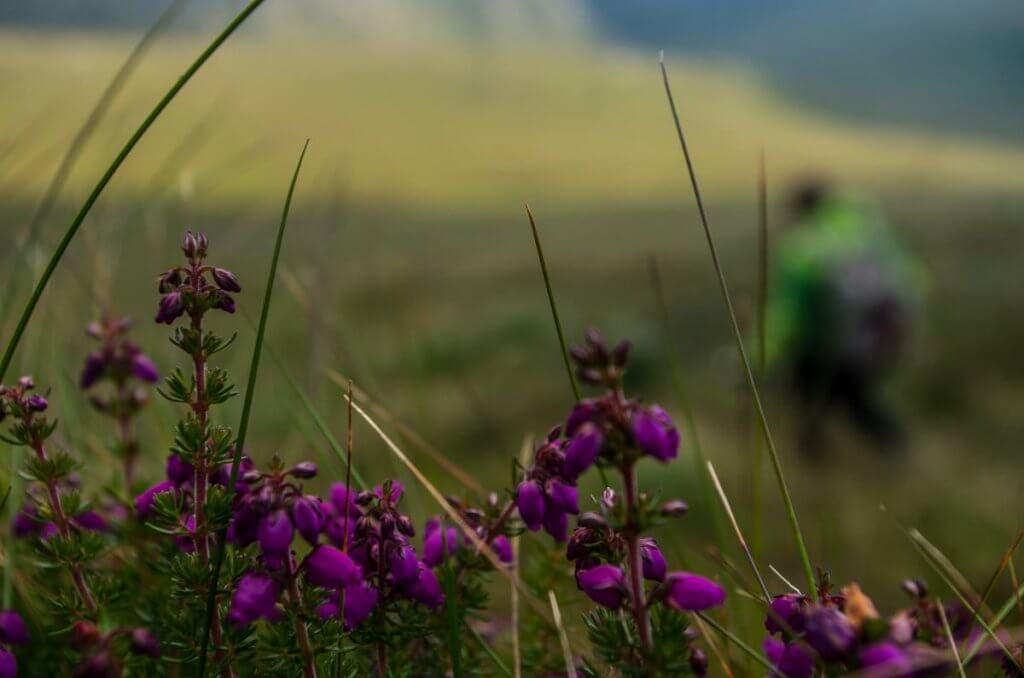 How was climbing through the winter months?
None of the 32 days were cancelled due to weather. Bad weather was just part of it and added to the realism. As Tom Patey said if you wait for good weather you'll never get anything done. Some of the winter climbs were over snowy landscapes and through gorgeous winter sunsets after crisp morning starts. The most magical moment of the whole project took place on the shortest day of the year.
Interview: Graham Bushe on Running the Wicklow Way and Back
Why take this on now? What was the catalyst?
When you log days for the Mountain Leader assessment you are told not to limit yourself to your old reliable stomping grounds, but to travel around the country, climbing in various mountain ranges. In doing that, I found myself really enjoying a variety of climbs in ranges I'd normally ignore. Then I saw that someone had climbed the counties highest points, and I thought that would be a great way to see the whole country. At the same time, I was thinking I should be in better touch with friends. The two ideas came together, and I decided this would be a great way to spend 32 different days with 32 different people.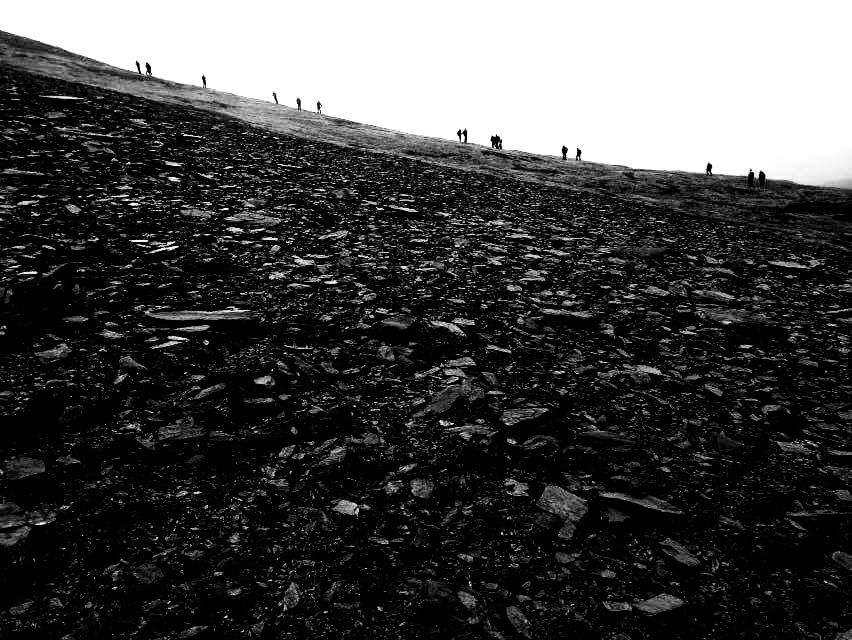 What's the best thing you saw/experienced?
It's hard to say. Everyday threw up something. Finally climbing Howling Ridge on Carrauntoohil after being kicked off by bad weather four times previously was redemptive. Going up Mweelrea with the family and friends of a man who had died on that mountain and for whom I had searched with the mountain rescue was moving. Standing in the Cailleach Beara's passage grave on Slieve Gullion, watching the last winter sunbathe the back chamber in gold, as it has for 4,000 solstices, was humbling and life-affirming.
What was your favourite day?
The second summit trip changed the entire nature of the project from simply being a bunch of hill walks into an exploration of life and death, how we commemorate and remember our loved-ones, and how we interact both with each other and our world. It was in Meath, my late mother's home county. We stood inside our first passage grave, found a lighthouse 45km from the Irish Sea, and searched for the house in which my mother grew up.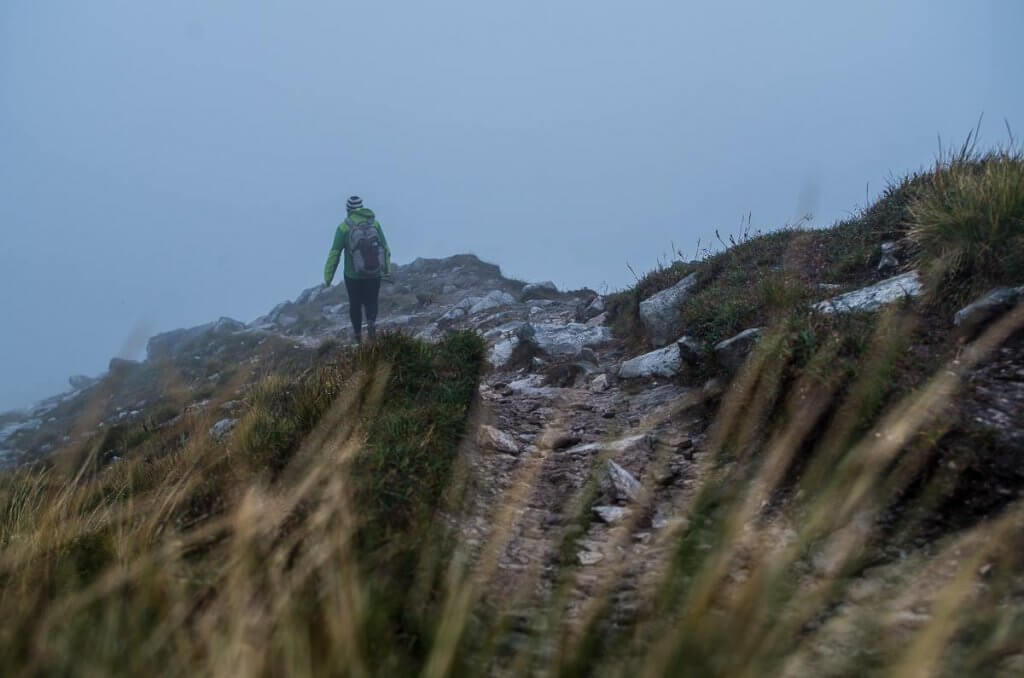 What gear were you wearing and bringing with you on the climbs?
Depends on the plan. I always bring gear assuming it's going to turn to crap, regardless of what the weather forecast says. But for some summits, the plan was to overnight. We camped through a storm on the summit of Slieve Donard and bivouacked through another windy night on the summit of Slieve Foye. So those nights the gear included a stove and cook set, sleeping gear, tent or bivi sack. A couple of bottles of beer may have snuck in, too. Sometimes the more technical kit, the ropes, harnesses, the axes and crampons were brought along.
What have you learned about yourself from it?
I've learned that I want to keep doing these kinds of adventures. I've had to open myself up to other people, to step outside my comfort zone at times. It puts life into perspective to stand inside a 4,000-year-old building, to look up at the corbelled roof and hope it doesn't collapse on your head, and to then realise that for forty centuries people have stood there and though they may have had different hopes and dreams and worries and concerns and lives, they all had that same thought.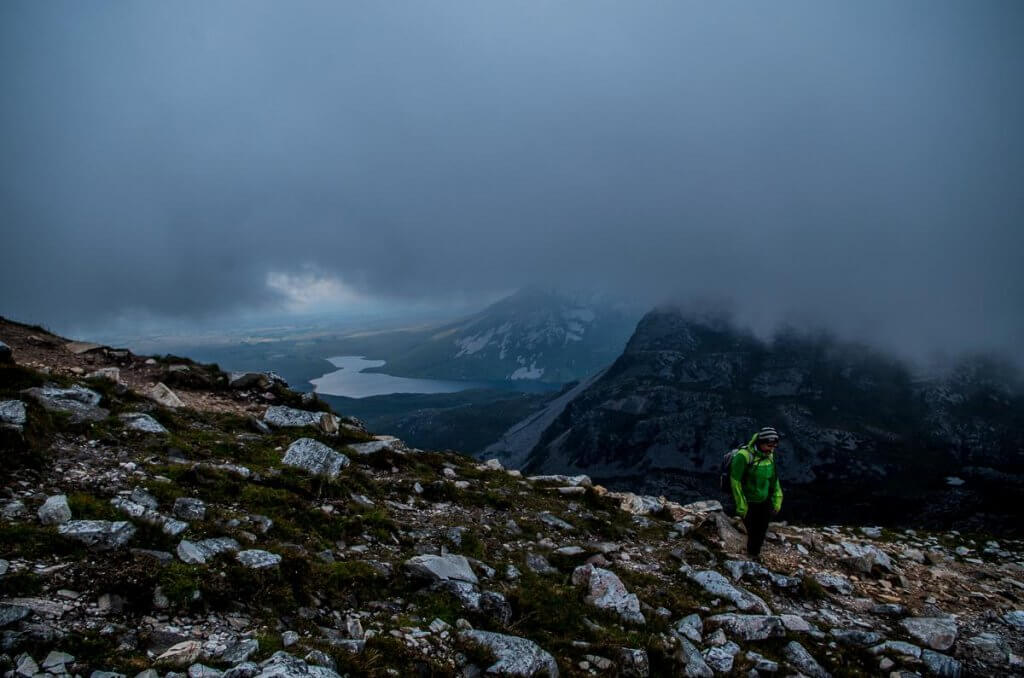 You said you wanted to explore the idea of friendship in a digital age…what did you discover?
That technology is a great way to get the word out, but there's no substitute for giving your time to people and spending that time in their company.
Lynch has written a book about the whole project and is on the hunt for a publisher. If you want to know more about this challenge, check out his social channels:
Instagram: @32summitswith32friends
Twitter: @32summits
Check out our Hard as Nails podcast:
Like this? You should check these out: