A round up the very best outdoor adventure activities that the Garden Route has to offer.
South Africa is an adventure lover's paradise. Due to the fact I am married to a Safa, I am lucky enough to spend a good chunk of time there every year. But each time I visit, I am once again bowled over by the sheer number of places left to explore – from mountain biking and trail running, to perfect surf, this country has it all, in abundance.
While my list of adventurous suggestions is about as long as a ball of string, I have narrowed the list down to eight of my very favourite outdoorsy things to do along the super-popular Garden Route.
1. Paragliding off Lion's Head, Cape Town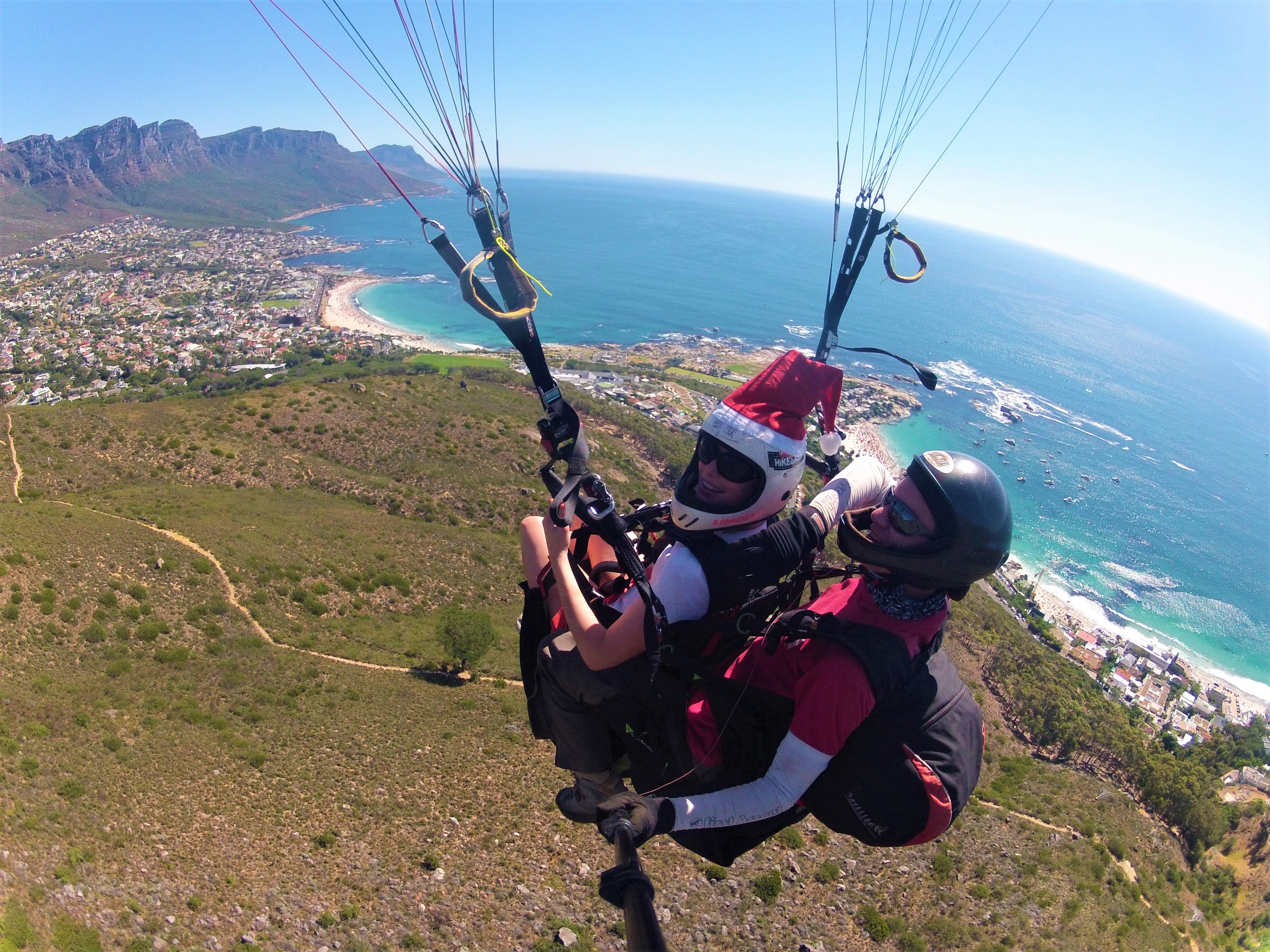 Taking flight from Lion's Head – a peak adjacent to Table Mountain – you soar high into the sky, over the rocky cliffs of the Twelve Apostles with an epic view of the turquoise waters of Camps Bay and Clifton beneath you. If you're lucky enough to get an adventurous tour guide as I was, he might even let you experience some 'Gs' by putting you into a spin over the ocean – best not to have had a big breakfast before this one! You will land in Camps Bay which is the perfect spot to while away an afternoon eating and drinking in one of the chic eateries and lazing on the beach.
Essential information: I highly recommend Para Taxi Tandem Paragliding. The cost is R1,300 (€77 approx). Paragliding is very weather dependent so be sure to book it early on in your itinerary so you have another chance to do it if it does get cancelled.
Don't miss: A post paragliding dip in the glorious natural salt water pool on at Camps Bay. It is right on the seafront so you can't miss it.
2. Ostrich Riding in Oudtshoorn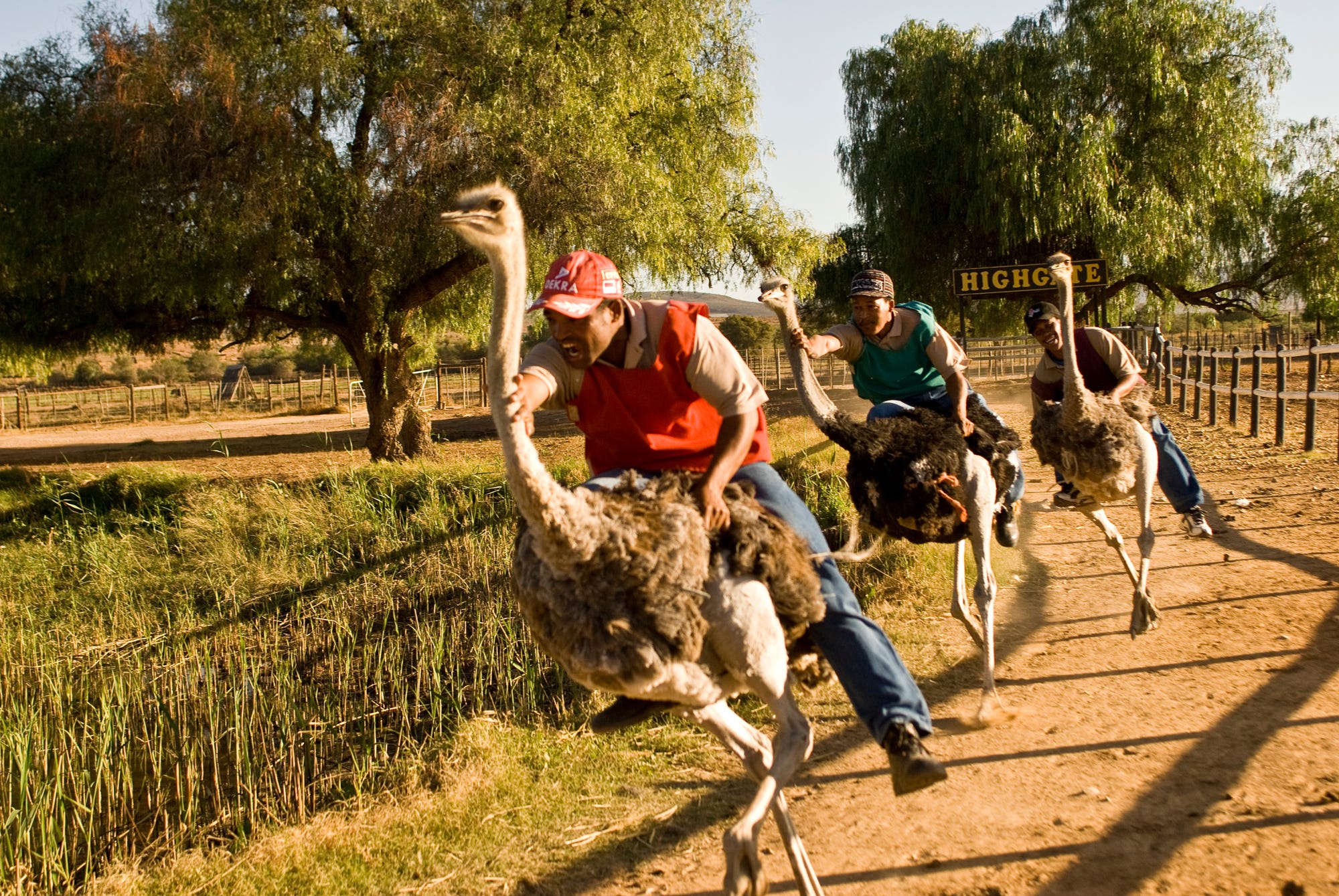 When you think of an Ostrich, you don't immediately think of succulent steaks, luxurious leather and a spectator sport. But in South Africa, that's exactly what these moody birds are famous for. Oudtshoorn, located in the Karoo, just a short diversion off the Garden Route, is the Ostrich farming capital of South Africa.
The majority of ostrich farms in the area offer members of the public the opportunity to ride an ostrich in addition to watching the locals racing each other bareback – it really has to be seen to be believed.
Essential Information: Highgate (http://highgate.co.za) is the world's oldest ostrich show farms and offers a really good overall experience. During you 75 minute tour, an expert guide shows you everything from their breeding methods, to their extensive feather rooms. The tour concludes with ostrich riding for members of the public and some brave locals racing against each other.
Don't Miss: Buffelsdrift Game Lodge located just outside Oudtshoorn provides a pretty special backdrop for lunch or even some sundowners. Serving authentic Karoo cuisine, the restaurant has a large deck which stretches over the waterhole so you can sit and watch hippos go about their daily business with the Swartberg Mountains in the background.
3. Canoeing up the Touw River, Wilderness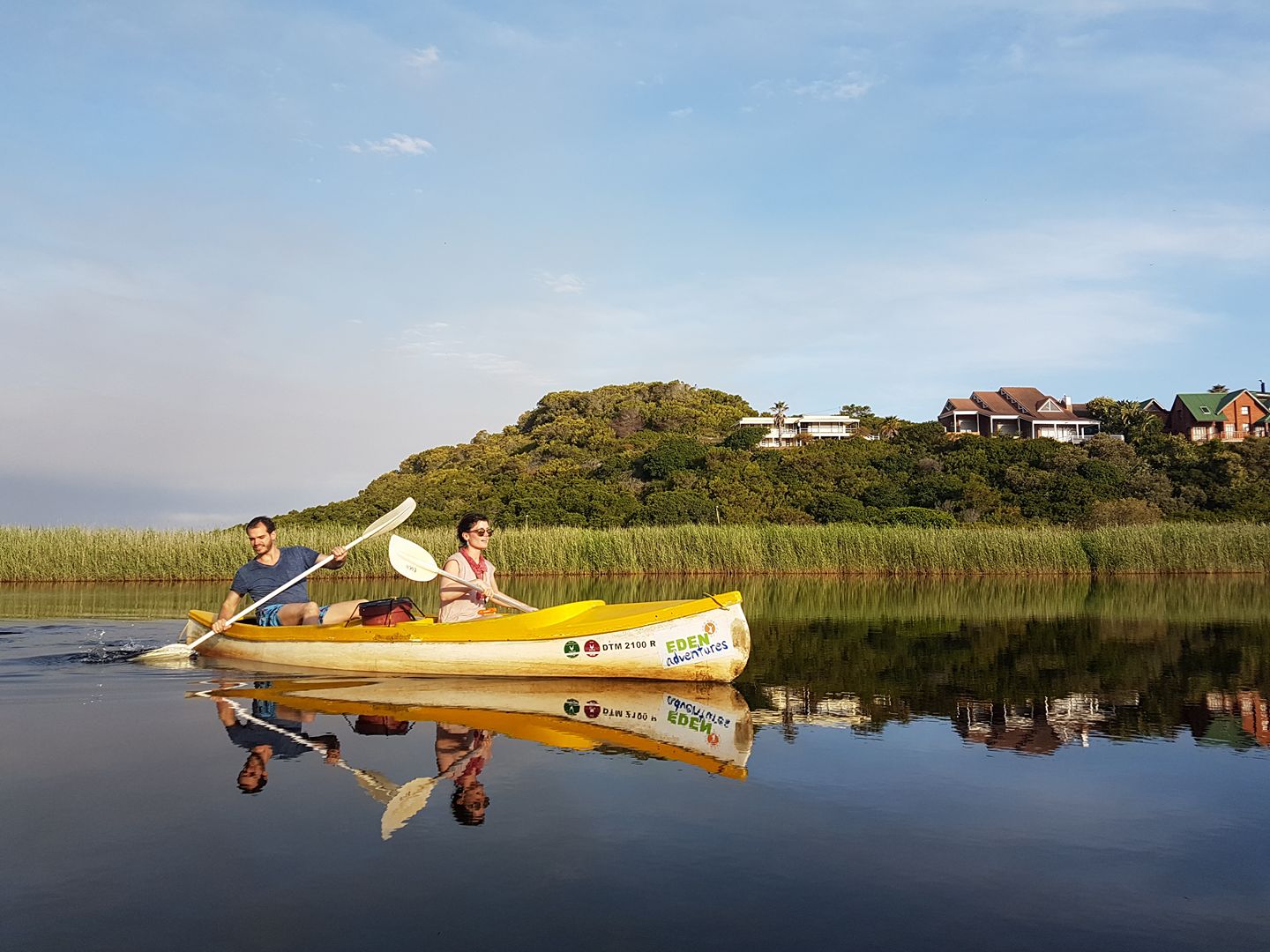 This activity offers the perfect combination of light exertion and complete relaxation. Wilderness is accurately described by its name – it is wild, beautiful and totally unspoilt. Split by the main road, on one side you have a rugged beach with wild surf which offers a beautiful walking or running spot. The other side of the road is home to thick, indigenous forest within which lies the Touw River.
The Touw River winds its way through the trees, and is perfectly calm, lending itself perfectly to easy kayaking trips. Setting off from Wilderness, a 40-minute paddle will see you arrive at a series of rock pools and small waterfalls. With crystal clear water and large slabs of rock to pan out on, it is the perfect spot to spend an afternoon with friends sunbathing and swimming.
Essential Information: Eden Adventures offers canoe hire – single, double and trip options are available. The rock pools are totally isolated so do not forget to pack plenty of water, sun cream and snacks to keep you going. A double canoe costs R280 per day (€16 per day), hourly and half day rates are also available.
Don't miss: If you happen to be arriving in Wilderness on a Saturday, take a pit stop at the Wild Oat Community Farmer's Market in Sedgefield which is 15 minutes away by car. You will be treated to the very best of South Africa produce and live music – it is the perfect place to pick up some picnic essentials. The market is open from 7.30am-11.30am. 
4. Swimming and Rock Jumping at Coney Glen, Knysna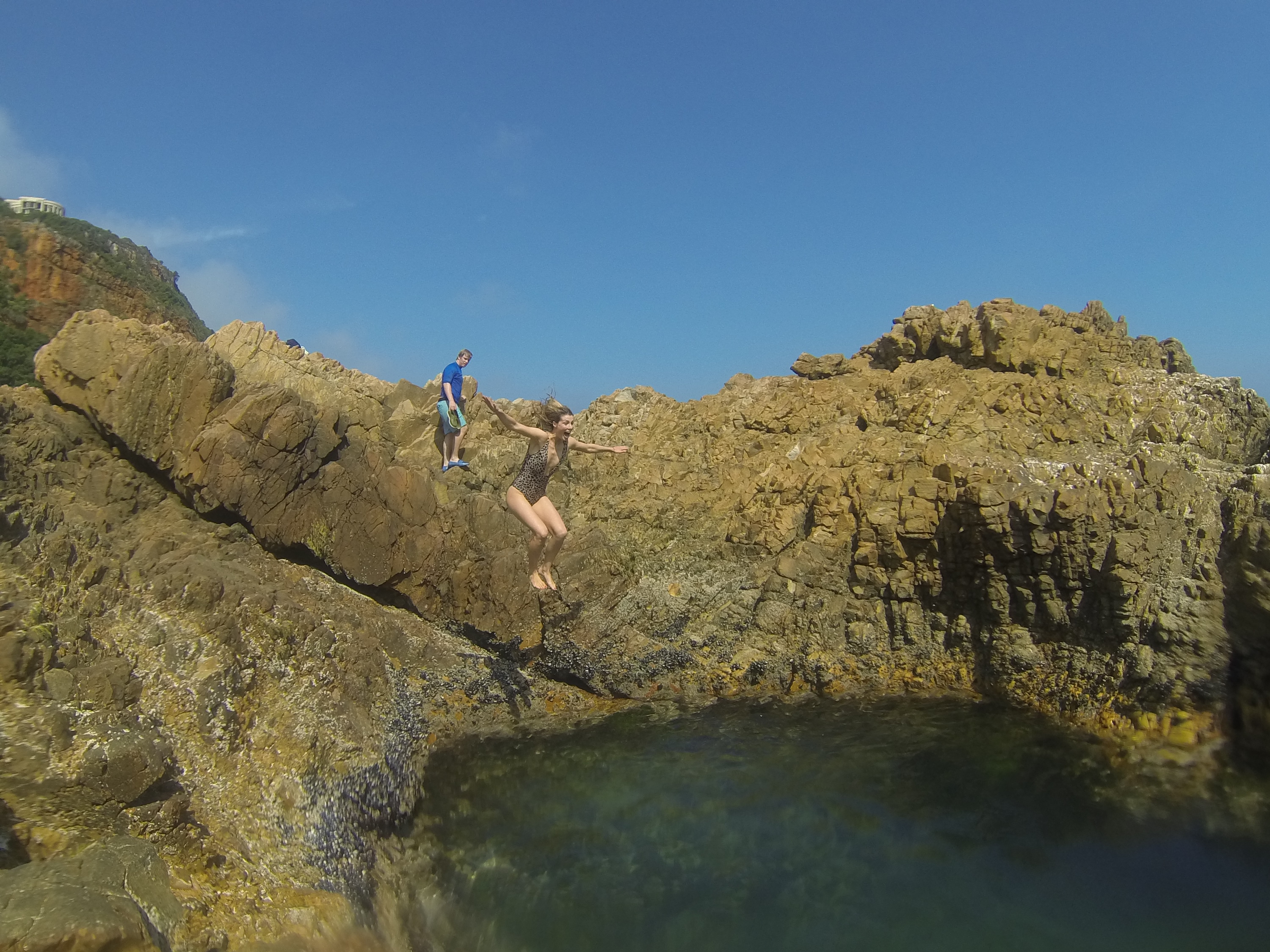 Surrounded by large cliffs and an often wild sea, the Coney Glen rock pools are somewhat of a hidden gem, known only by the Knysna locals. But for swimming and rock jumping enthusiasts, they are well worth a visit. Located at the very tip of the Knysna Heads, Coney Glen is a short drive from Knysna Waterfront.
Once there, a short walk across a rocky beach will take you to the first of the pools – a long, slim channel surround by rocks. Despite the wildness of the surrounding sea, the rocks provide ample shelter making it a fun and safe place to swim The metre high rocks lining the channel also offer some good spots for you to jump in.
Essential information: The sea here can be very unpredictable and freak waves are common. It's best to ask any locals on the beach for their advice before setting off to explore the pools.
Don't Miss: After your exertions at the pools, I would highly recommend a trip to East Head Café. Located at Knysna Heads, the café not only offers scrumptious fare but pretty awesome views of Knysna Lagoon too. You'll be hard pushed to find a better view on the Garden Route.
10 camping mistakes you'll only make once
5. Mountain Biking at Harkerville Forest, Knysna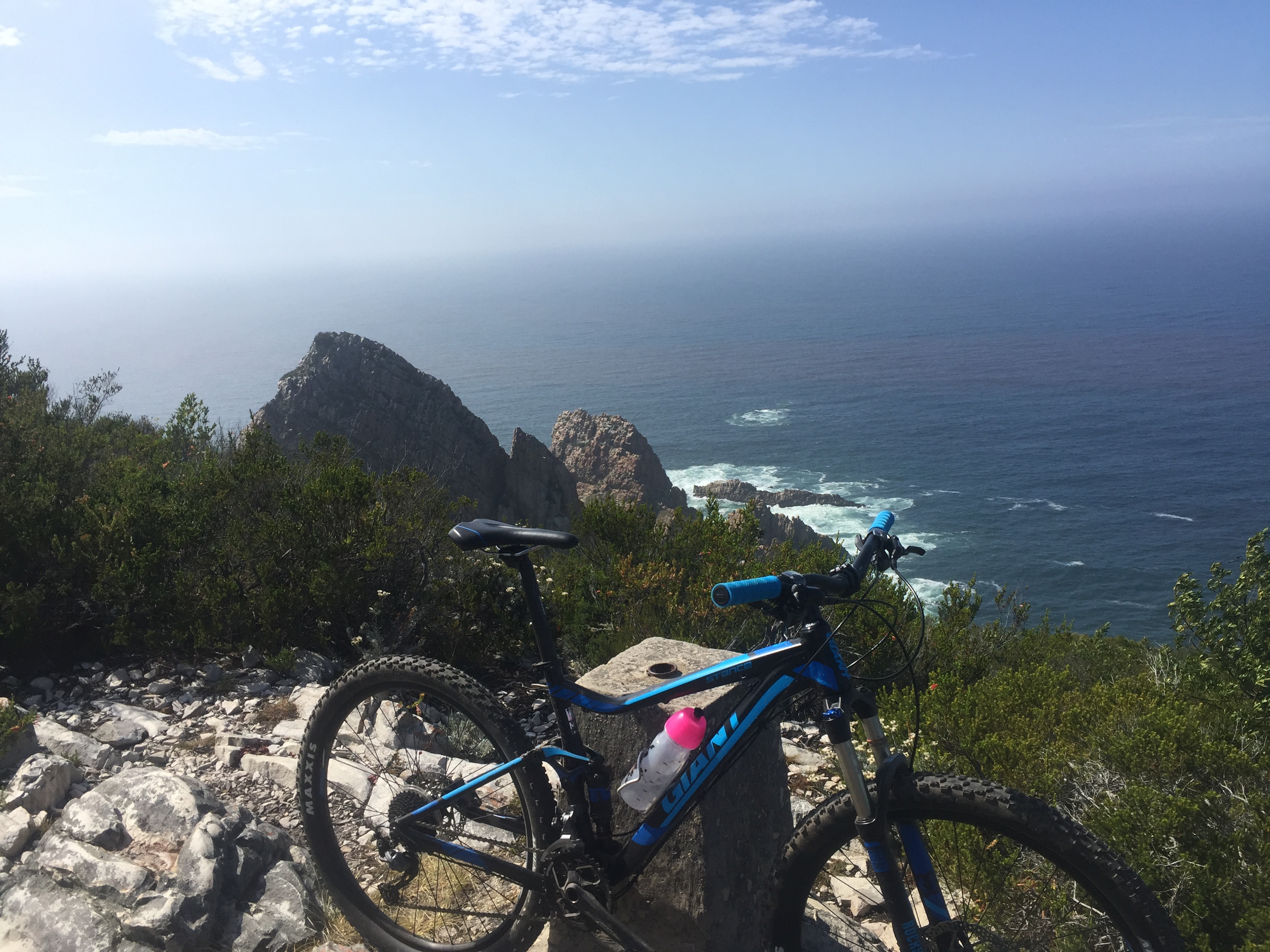 Baboons, snakes, awesome views and thrilling singletrack – Harkerville Forest will certainly offer you a day out that you will not forget in a hurry!
Offering trails for all levels – there is a yellow, blue, green and red on offer – the most challenging red route is my favourite. At 23km in length, with its fair share of technical climb and descent, it is only suitable for those with a decent level of fitness and a reasonable level of competency on a mountain bike. Those who do give it a go though will be richly rewarded for their efforts as the views are unrivalled, especially from the narrow singletrack that winds itself along the cliff top.
The route is well marked throughout and I would highly recommend following the signs for the viewing point – this will add a couple of kilometres on to your route and an extra climb but the views of the rugged coastline below are definitely worth it.
 Essential information: Bike hire is available for R200 (€11 approx) from Ultimate Cycling in Knysna. You will also need a permit to ride in the park – these cost about €2 and are available at the entrance to the Harkerville trails (you can find out full details about permits here). Be sure to bring plenty of water and snacks as the trail takes a good 3.5hours to complete and is very exposed to the sun in places. Also be prepared to see wildlife on the trails – baboons and snakes are present in the forest but they do tend to give visitors a wide birth (just avoid gripping onto trees when you stop etc). If you are there during the warmer months, it is recommended that you set off early morning to avoid the midday sun.
Don't miss: A post ride breakfast at Throb will be guaranteed to satisfy your hunger pangs. Located a short distance from the Waterfront, it offers hearty, yet healthy fare at super reasonable prices.
6. Walking the Robberg Nature Reserve, Plettenberg Bay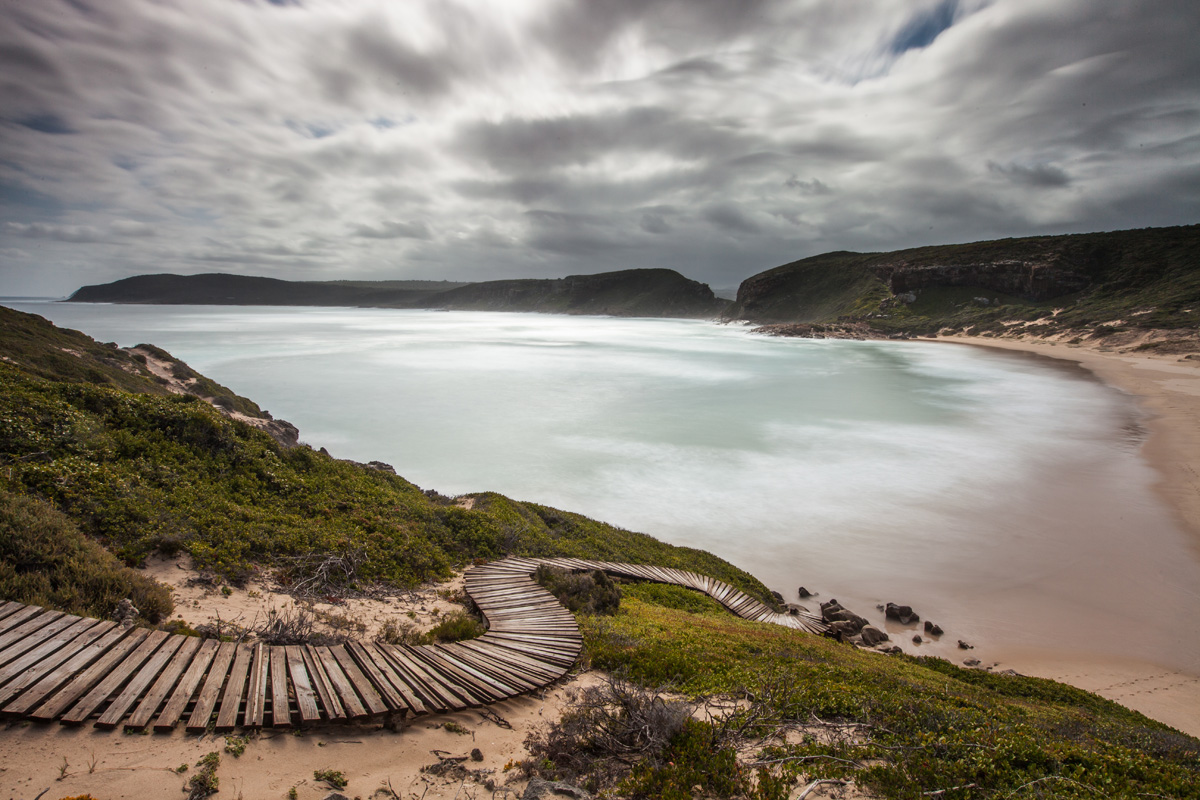 Do not come down to Plettenberg Bay without a little trail run around the Robberg peninsula – I come here time and time again on my trips to South Africa and it never gets old. I even had the pleasure of a perfect Great White shark spot on my latest visit.
Circumnavigating the entire peninsula is not a walk in the park especially if it is hot, at 10km there is a certain amount of scrambling required at the tip of the headland and the trail is completely exposed to the elements. However, the views will no doubt distract you from the task in hand.
Essential information: The total loop is 10km but there is a short loop on offer which is 5.6km. Be sure to set off early to avoid the midday sun and bring plenty of water and sun protection with you.
Don't Miss: Situated right on the beach, Lookout is the ultimate lunch spot. Offering fresh seafood and ice cold Rose, you'll struggle to leave once you are settled into a spot overlooking the ocean.
7. Take on the World's Highest Bungee Jump, Tsitsikamma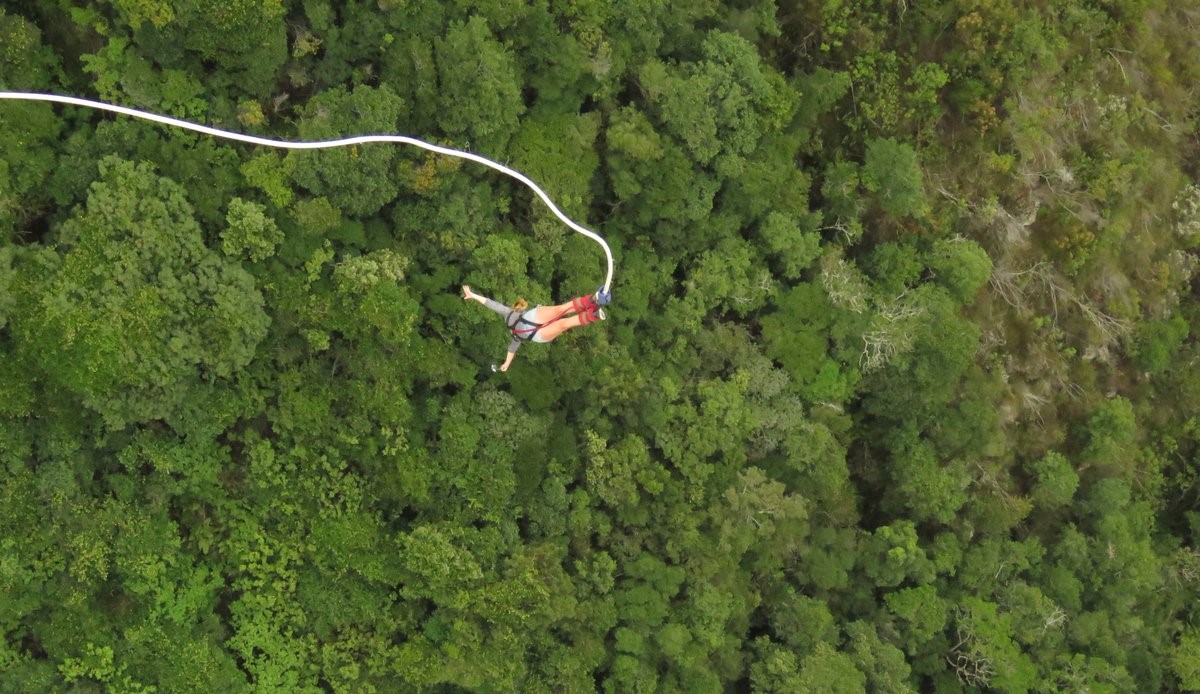 Doing a bungee jump is definitely one of those bucket list experiences you'll most likely do just once. So why not earn the best bragging rights of all time by conquering the World's highest jump?! I mean if it was good enough for Prince Harry, it has to be good enough for mere mortals like us eh?! You'll be dining out on this one for the foreseeable.
Lurking a whopping 216m above the tranquillity of the Blourkans River Valley, Africa's highest bridge has become a world renowned bungee jumping spot. One's things for sure, this activity will provide you with enough adrenaline to last your entire trip.
Essential information: Face Adrenalin runs a very safe outfit at Bloukrans Bridge. It costs R850 (€50 approx) if you book online. Advance bookings are recommended.
Don't Miss: Calm your nerves with a glass of wine and some sharing boards at Emily Moon post jump. Its eclectic furnishings, sparkling pool, panoramic views and outdoor log fires mean you will never want to leave. Luckily rooms are available for those wanting to stay overnight.
8. Tubing, Storms River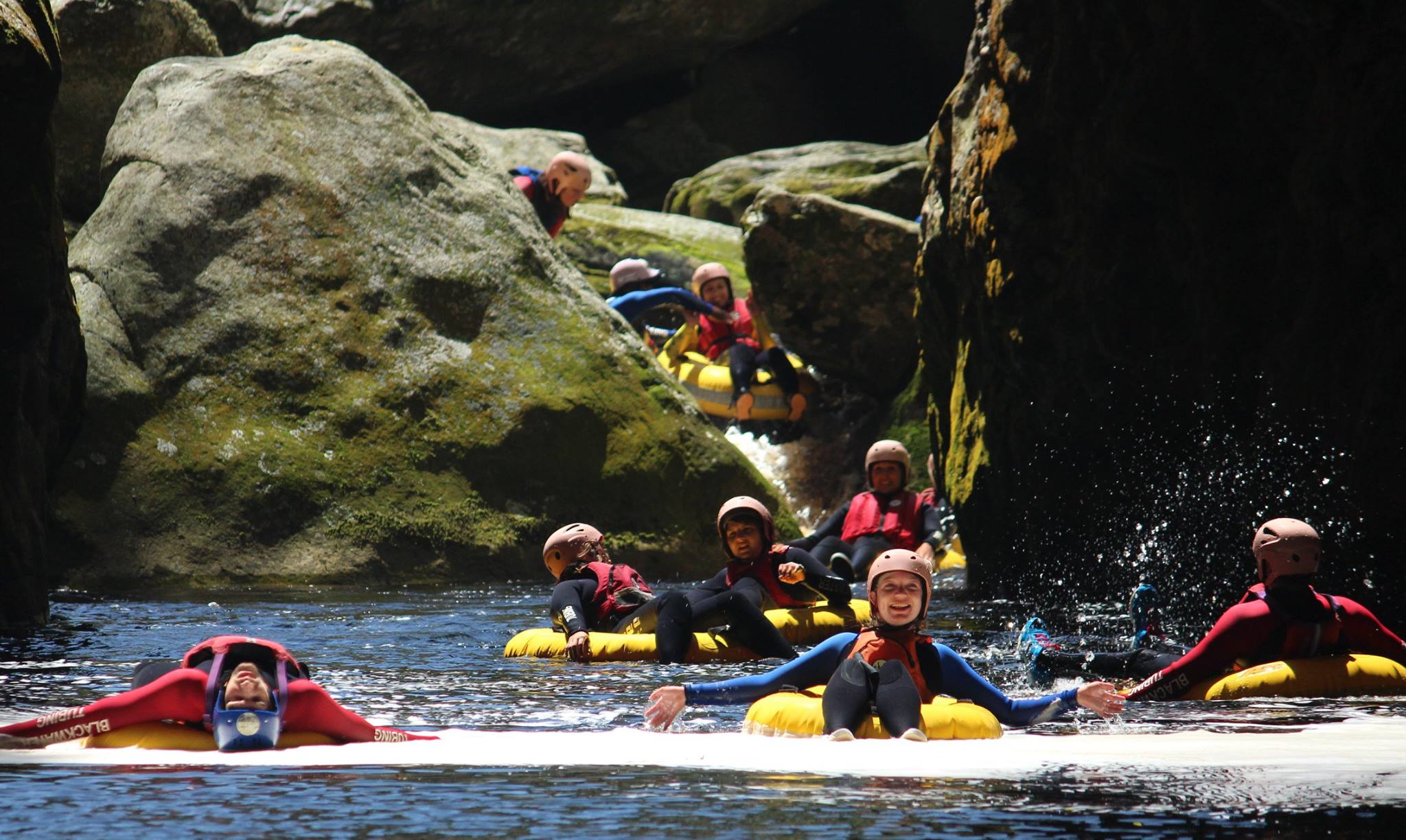 Tubing offers you a free ticket to act like a big kid again for an entire day – it is brilliant. Making your way down the lower section of Storm's River you'll be treated to unique scenery in an area that inaccessible by foot.
You'll paddle through pools, take on rock jumps up to 8m high and swim over the course of the day as you make your way down the river in an inflatable tube. When the water is high, you might even negotiate the odd rapid or two.
Kicking off from the Tube 'n Axe accommodation in Storm's River, an initial 800m walk and scramble down to the gorge means it feels like a real adventure from the get-go. In addition to the spectacular scenery of the gorge, you will also spot Kingfishers, Fish Eagles and the Knysna Louris.
Essential information: Blackwater Tubing offers full and half day tubing trips. A full day trip costs R900 (€53 approx). Most equipment is included but you will need to bring a pair of shoes that you don't mind getting wet.
Don't miss: The lively bar at the Tube 'n Axe where you finish up is the perfect place for a cold beer and a game of pool.
Like this? You should check these out:  

Previous Post