Heading to St Anton? This round-up of the best restaurants in St Anton both on and off the mountain will ensure that every single meal you have is one to remember.
Ski resorts are often synonymous with mediocre food, especially when up on the mountain. Lunches often consist of a processed burger, a splodge of ketchup and some French fries. But this is definitely not the case in St Anton – foodies will be in their element here. My husband and I followed one delicious meal with another – it was heaven.
The best restaurants in St Anton: On the mountain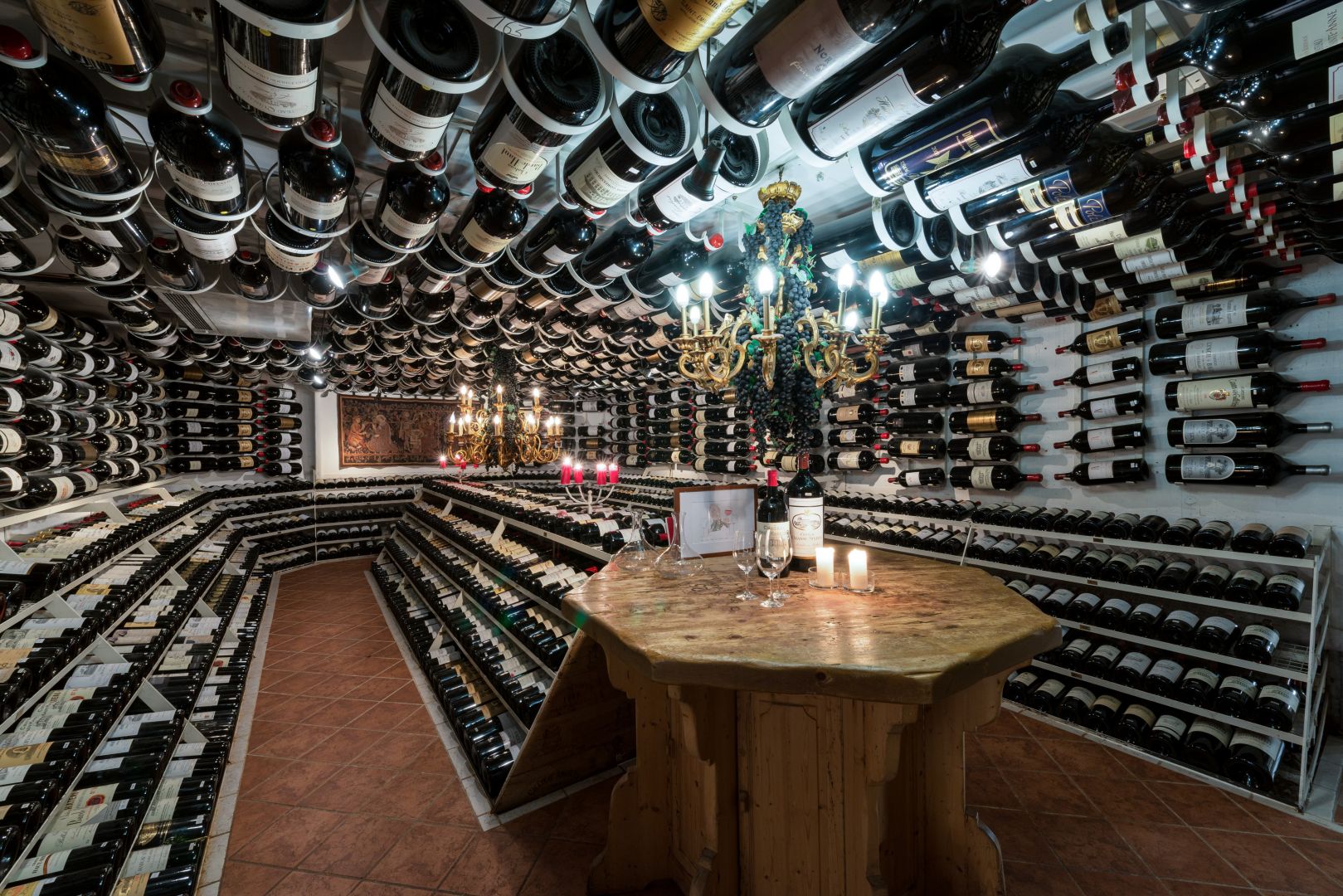 Verwallstube
Best for: Fine dining on the mountain
In 2015, six restaurants were listed in the prestigious French restaurant guide, Gault Millau. One of the six restaurants was Verwallstube which is located at the top of the Galzig lift, some 2,085m above sea level. It is fair to say, that this establishment offers a little more than your traditional ski hut fare. Elegantly set tables provide quite the contrast to the ski-boot clad clientele, but attire is soon forgotten as some of the most scrumptious seafood you will ever taste is served up.
As you would expect, Verwallstube offers fine dining at a price.
Mooser Hotel
Best for: Epic views
The Mooser Hotel offers panoramic views of St. Anton along with a more contemporary take on traditional offerings. Whatever you do, make sure you keep room for the nougat filled cream cheese dumplings for dessert – they are out of this world!
Hospiz Alm
Best for: Fun-filled fine dining
It's not every day that you get to whizz down a slide into an exquisite wine cellar, is it? And of course, that has to be one of my favourite things about Hospiz Alm. In addition to the slide, this establishment also offers exquisite Tyrolean food.
The Rodelalm and Rodelstall
The Rodelalm and Rodelstall (toboggan hut and barn) are rustic mountain huts, which serve up scrumptious Tyrolean classics. Located on the toboggan run, the Rodelalm is open from 11am until about 5.30pm, with the exception of Tuesdays and Thursdays when it remains open for hungry late-night tobogganers, while Rodelstall opens for dinner from 6pm.
The Ulmer Hütte
Best for: Outdoor dining on sunny days
Located on the saddle below Schindlergrat which leads to Rauz and Stuben, the Ulmer Hütte offers insane views from the deck on sunny days and a cosy interior on snowy days. The food is pretty good too!
Rendl Restaurant
Best for: Great value and great views.
With its huge sun terrace and mouth-watering stir fries, Rendl is one of my favourite lunch stops. And best of all? It really will not break the bank, main courses are between €8 and €20.
The best restaurants in St Anton: Off the mountain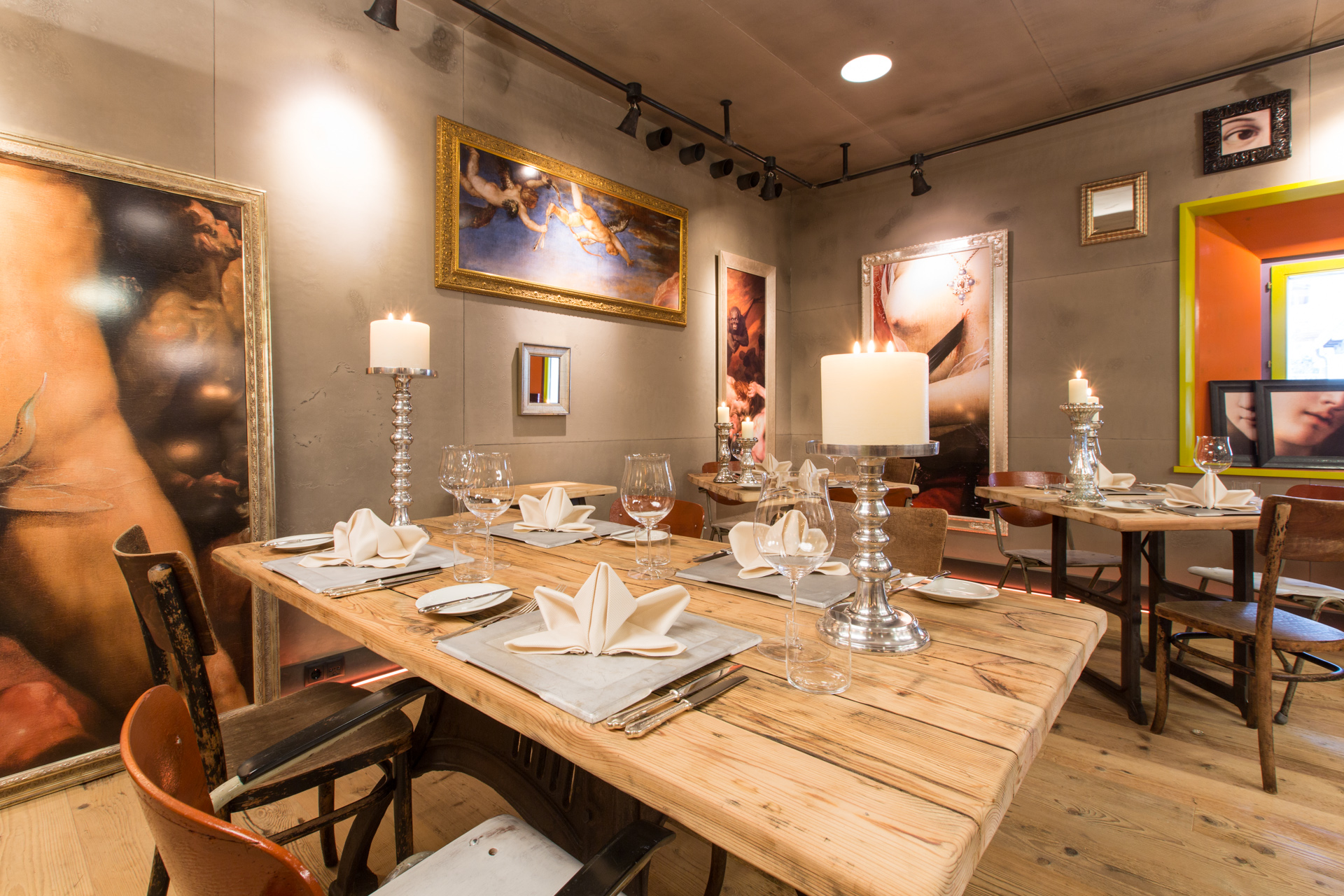 Galzig Bistro
The Galzig Bistro which serves up a mouth-watering porcini and fillet steak pasta and an even better Apple Strudel among a host of other delights. You can expect a relaxed atmosphere, great food and fine wines in this low-key establishment.
Happy Valley Steakhouse
Offering steaks so big you'll wonder how you'll ever finish them, but so good you actually find yourself savouring every mouthful, the Happy Valley Steakhouse is a must for meat-lovers.
Café Pete
Cafe Pete offers up cheese dumplings that will give you goosebumps in a very relaxed setting. There are some other scrumptious light-bites on the menu too.
Seven Sky
Succulent, fresh Sushi isn't what one would expect in the middle of the Alps, but if you are having a craving then I can't recommend Seven-Sky enough. This cosy restaurant serves up top-notch Asian fare with an extensive wine list to boot. There is also a bar with a cosy fire which is perfect for pre- and post-dinner drinks.
Check out our Hard as Nails podcast: