We are blessed with so many great outdoorsy escapes here in Ireland! From swims to runs to adventure races, and everything in between, it's really hard to pick just one to be crowned the Best Outdoor Escape for 2022. 
If you're a nominee, consider yourself cordially invited to our annual awards ceremony on the evening of Wednesday 1 February 2023 in the Sugar Club, Dublin. We are thrilled skinny to announce that our fab sponsors are on board to help us celebrate all that is great and good about the Irish adventure scene, so it's guaranteed to be a good party. Our hugely generous title sponsor is Sport Ireland. And our other supporting sponsors are #2MinuteBeachClean, #2MinuteStreetClean, Craghoppers, Leave No Trace, Hiiker, Salewa and Collen Construction.
For everyone else, a limited number of tickets are on sale here. Subscribe to our email newsletter on our homepage to hear more about the Outsider Awards 2022.
We were bowled over by both the quality and quantity of the stories you sent us. So sit down, make yourself comfortable and read the spine-tingling and inspirational stories of these extraordinary people who are now officially on the long list of nominees for the #OutsiderAwards.
Liquid Therapy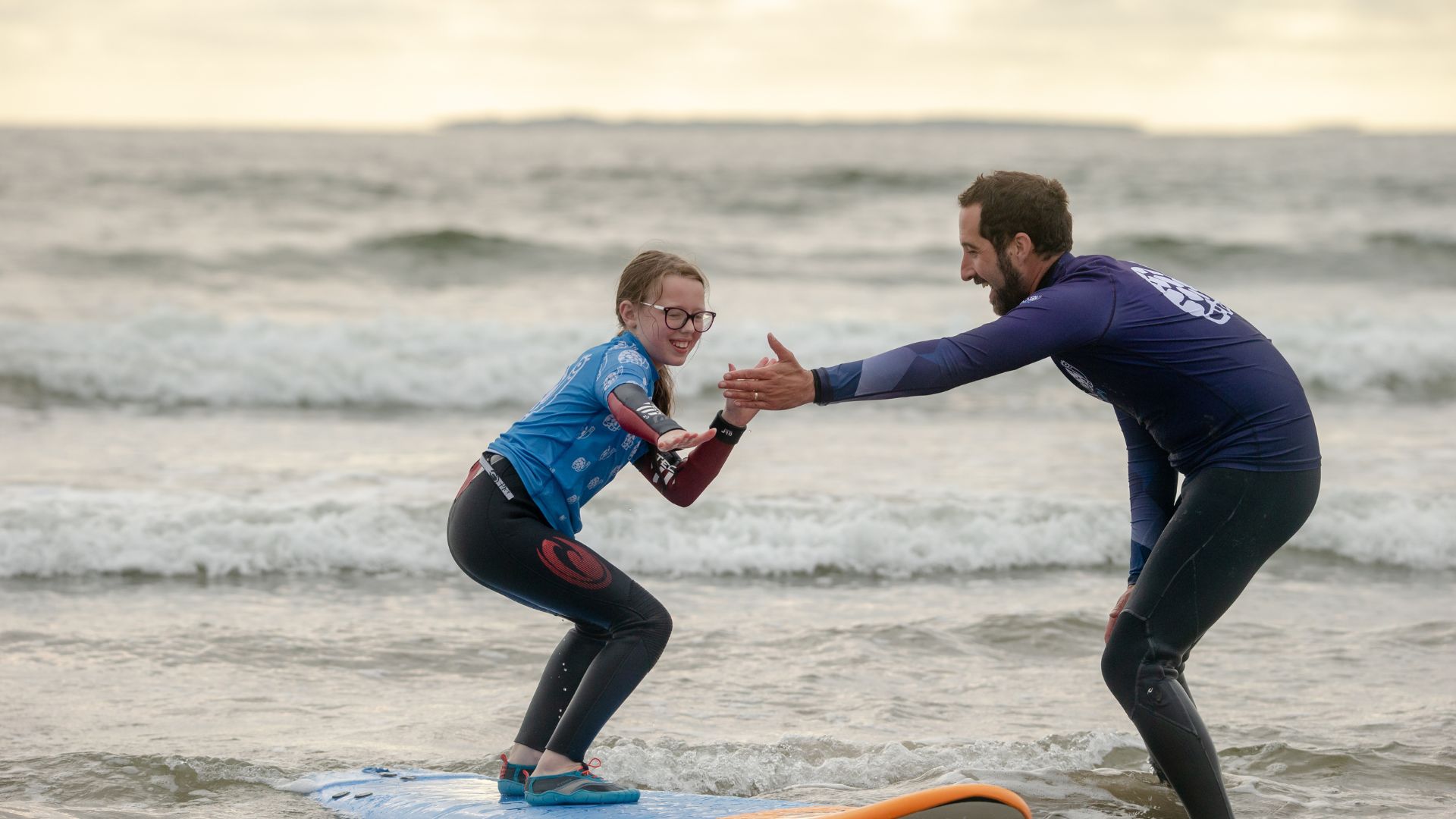 Liquid Therapy was created in 2011 to provide one-to-one support for young people who wanted to experience surfing but who are unable to participate in mainstream opportunities. Founded by Tom Losey, who is originally from Devon, the multi-award-winning charity is based in south Donegal, where Tom has been based since 2007. Through its programmes, the company gives young people the experience of the physical and therapeutic benefits of the surf and ocean.
Having worked and volunteered in the surf sector back home, Tom saw the need here in Ireland for a surf foundation, which was his incentive to set up the charity.
Tom sees obstacles as opportunities and says that his work is special because Liquid Therapy is constantly removing the perceived barriers to inclusion. "When you do that, the emotive impact and delight you see in the individuals and their families is very rewarding," he says.
Tom believes that life is always a journey, and Liquid Therapy's journey has thrown its own hurdles at the team, the volunteers and the families involved in different ways and at different times. But the charity was designed to be there, especially in those moments. In fact, the highlight of the job for Tom is the Liquid Therapy team, the volunteers and the families they serve.
Liquid Therapy has just opened the first inclusive surf centre in the country and its mental health programme is prescribable through the HSE. Its mission is to make its services available to those who need them most.
See: Liquid Therapy
Rebelle Surf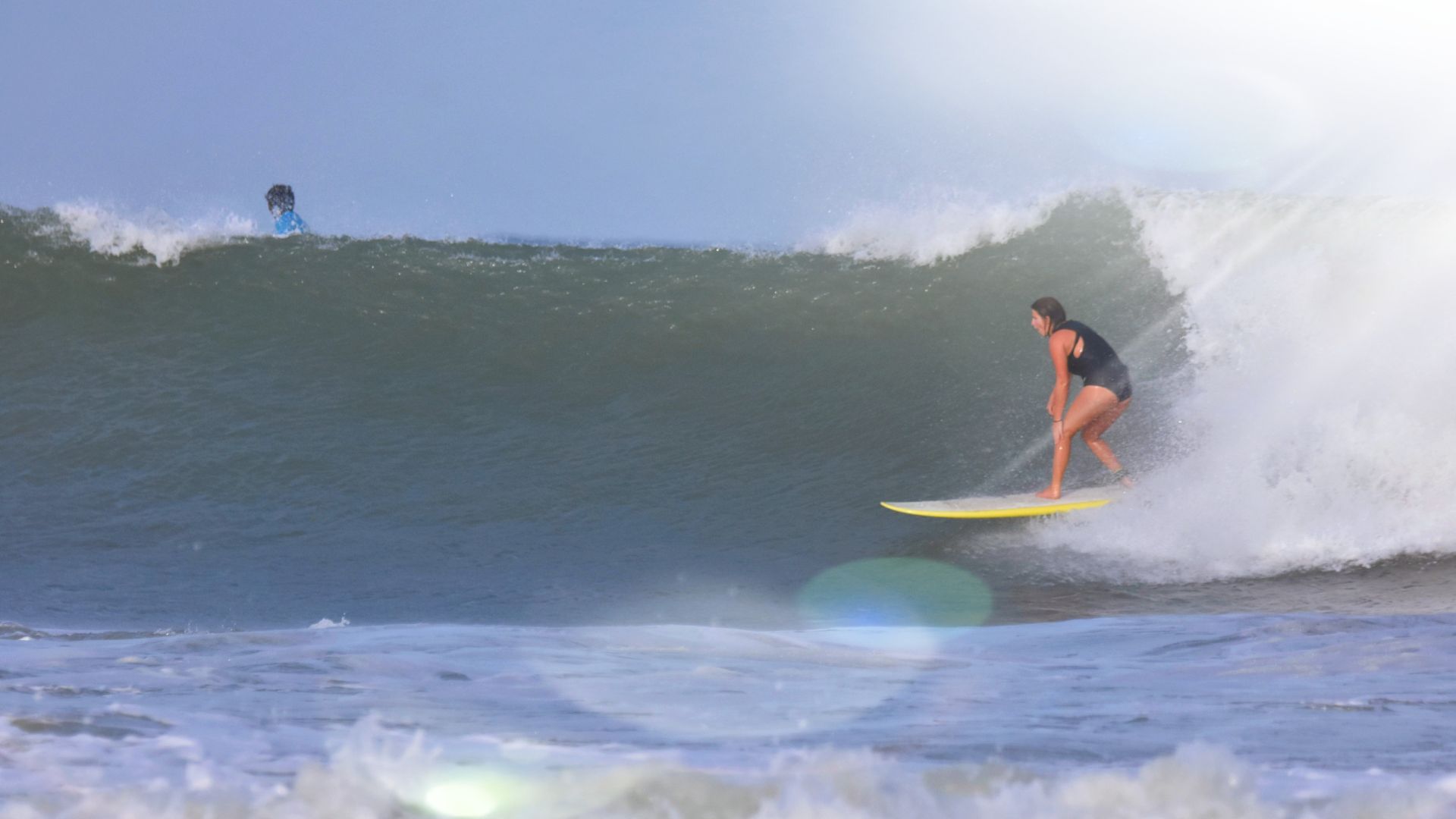 Located in Strandhill, Co. Sligo, Rebelle Surf is the only female-led and owned surf school in Ireland. Founded by Melanie White, the school is creating a new space for a healthier surf culture to be more inclusive and diverse. Melanie's mission is for people to progress their surfing with a deeper more fulfilling experience that honours all members of our communities.
Melanie set up the school as she had a radically different teaching style that didn't fit the mould of other surf schools. "I was sick of trying to keep myself small to fit a mould that was restricting and lacking colour. My love for surfing and the ocean is huge and I had to share it," she says.
Melanie started by taking groups of women on intermediate and advanced surf sessions around Sligo. She found that experiencing people feel the magic of connecting with the ocean and tapping into their strengths was enlightening.
The resistance from mainstream surf culture to a woman leading a surf school was an obstacle she's had to overcome. "Women in male-dominated sports have to work twice as hard to hold their space and be taken seriously. Our lessons and camps speak for themselves and we just keep creating gold," says Melanie.
The school is a place for women to connect with each other. "This space has birthed hundreds of long-lasting friendships and networks of surf stoke, love and support," she states.
Running a surf school on her own was a big job. Luckily, Melanie now has a great team and an amazing partner for support.
Next autumn, the school is bringing legendary pro-surfers Kassia Meador and Leah Dawson back for another retreat.
See: Rebelle Surf
Nourished in Nature Ireland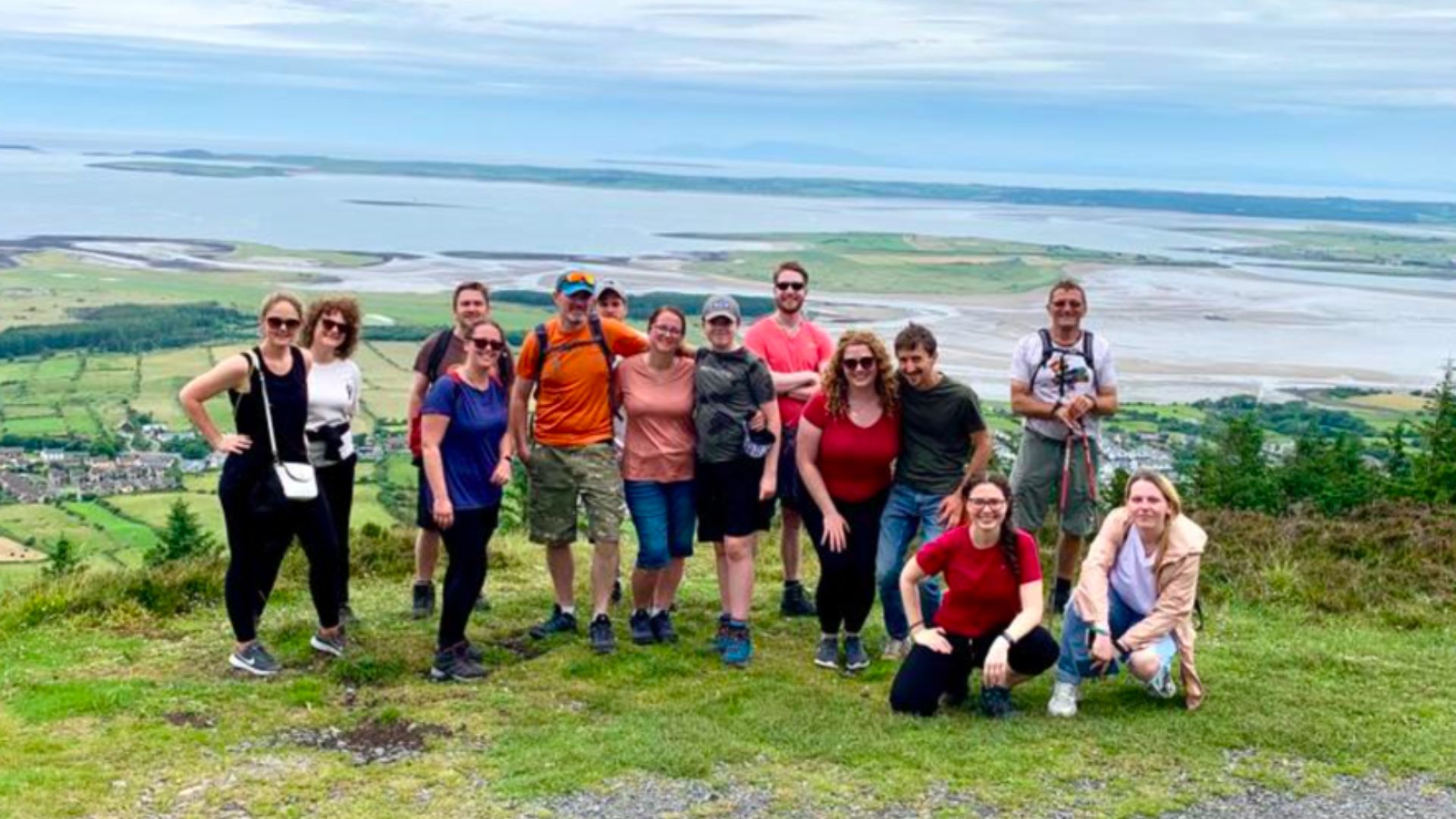 Founded by 31-year-old Lucianne Hare, Nourished in Nature Ireland is an adventure retreat business based in Strandhill, Co. Sligo. People go there to completely switch off and be nourished through amazing food, activities and people.
Some of the 'switch off' offerings include foraging hikes, a farm-to-fork surf-and-turf session, restorative yoga, meditation and a wine-tasting evening. The company also offers pop-up charity events throughout the year.
Lucianne was working for a luxury travel company before Covid hit and she was made redundant. "I saw this challenge as a massive opportunity to finally start my own adventure business, which is what I'd always wanted to do," she recounts.
Realising that she was always the organiser in her friendship groups gave her the idea to open Nourished in Nature. With key activities, dates and locations already planned out, she does the hard work for her guests.
"I adore enabling others to feel safe and comfortable in the outdoors. I get to see people grow, gain confidence and literally transform their lives for the better. It is extra special at the end of our retreats when customers are visibly emotional because of the nourishment and connection that they have felt during their time with us," she says.
Right now, Lucianne is busy building her brand to develop facilities to host larger groups, so she can continue to provide nourishing food and a variation of adventure activities at her retreat.
See: Nourished in Nature
The Avon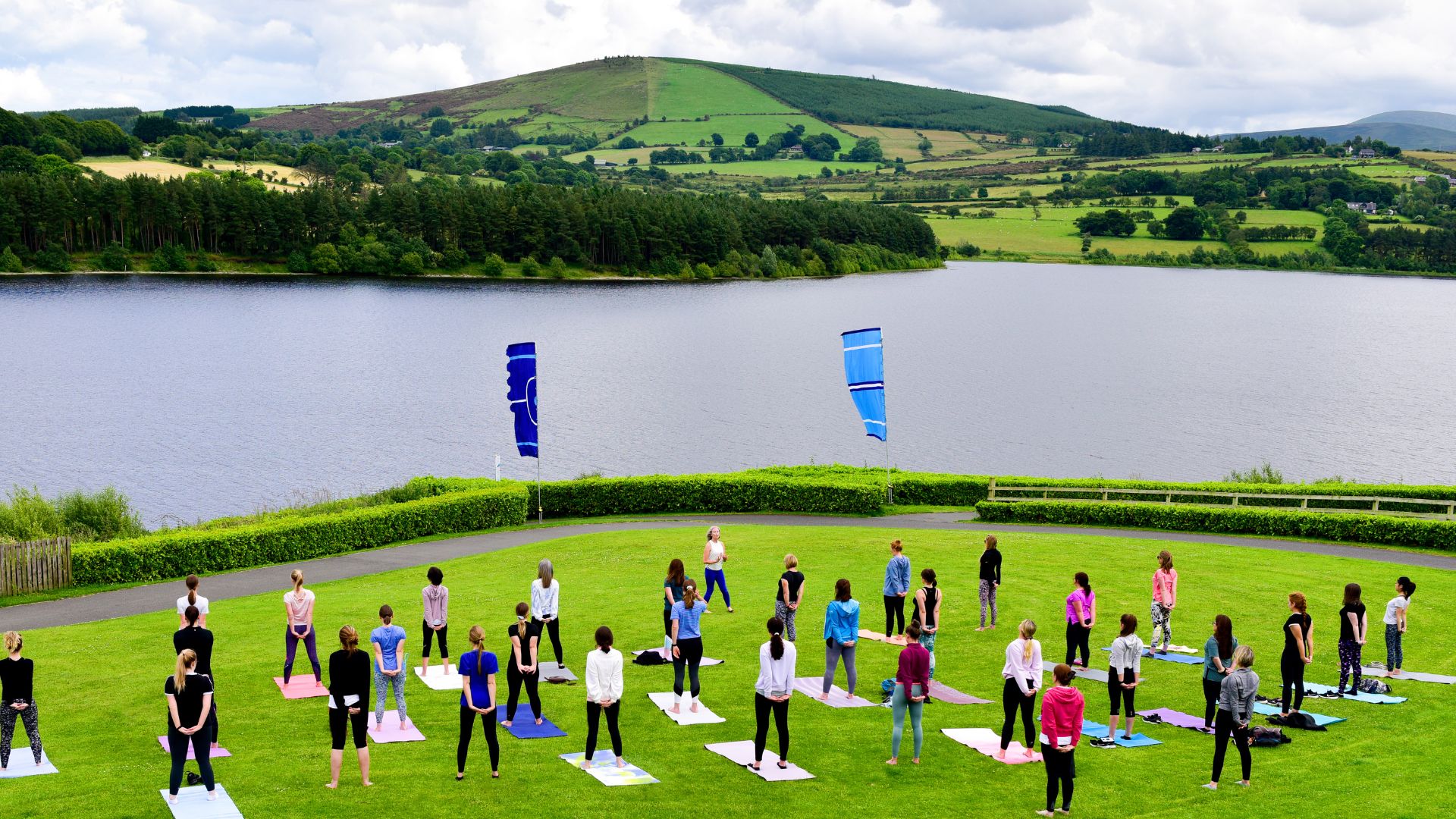 The Avon is beautifully situated on Blessington Lake at the start of the Blessington Greenway. It has an indoor and outdoor bar, a cafe, a food court, an activity centre, event spaces, music venue, and a spa wellness centre.
The staff at the Avon say it's a special place to work where every day is about embracing the view, the vibe and the surrounding nature.
But the real highlight of the job is the experiences they offer that make people happy—whether it is food, music, kayaking or an outdoor hot tub. All of the products they promote are about bringing people together to enjoy a shared memorable experience.
COVID was a huge challenge for them, but it made them pivot the business more to the outdoors, which they say was a natural fit given the location and the range of outdoor activities they already had on offer. They tried to bring a focus to nature and well-being.
Throughout the year, the gang at the Avon also run a number of charity events, including the Ronald McDonald Cycle the Lakes; a family day for Dravet Syndrome; a Pawrade Doggie Festival for Dogs Trust Ireland; a charity kayak for Rape Crisis Ireland; and the Dare to Be Brave Challenge for Crumlin's Children Hospital.
See: The Avon
Sleepy Hollows Campsite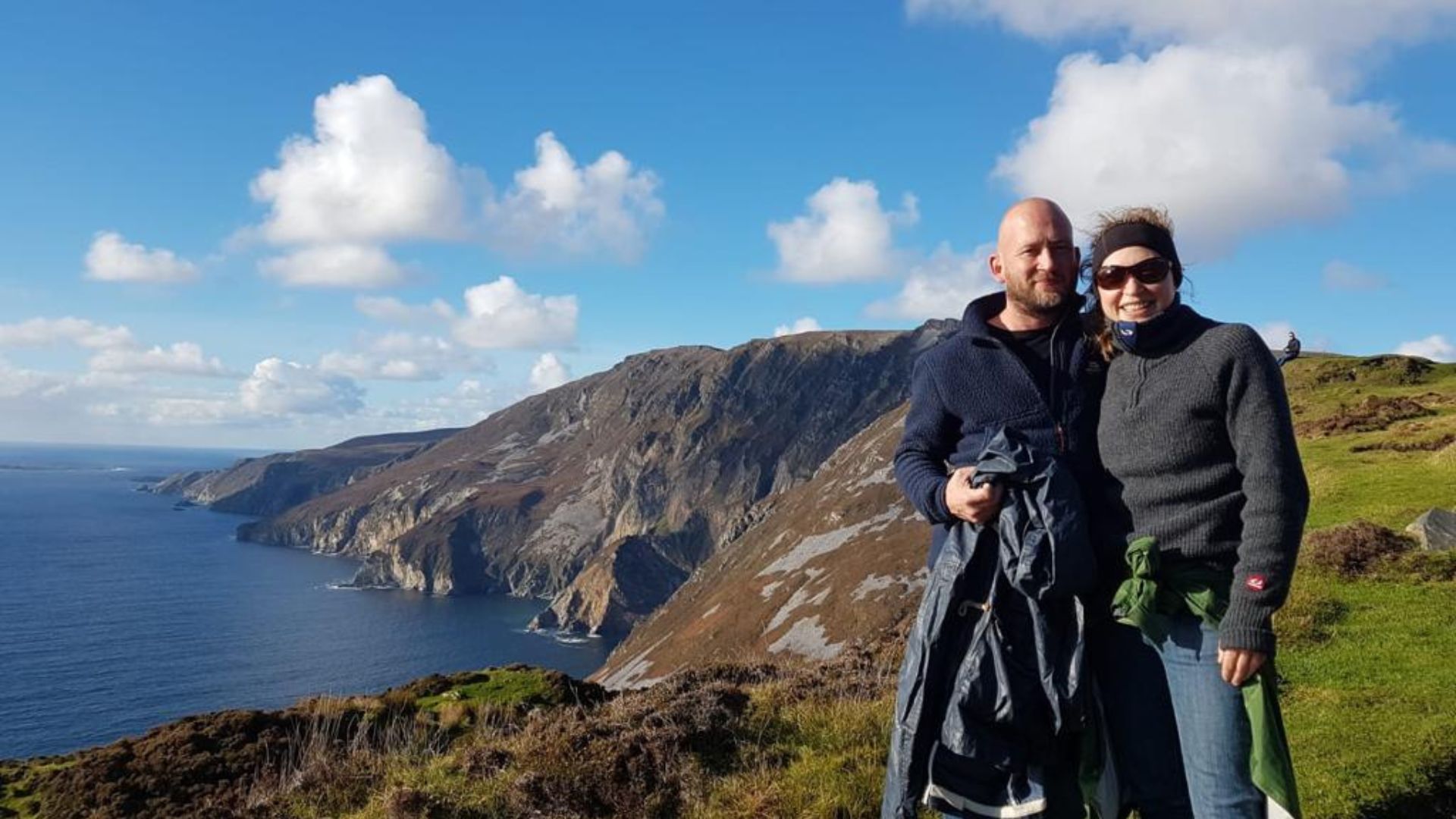 In October 2018, when Ian Callaghan and Nicola McKinlay first came to Donegal from the UK, they were travelling in their VW campervan and looking for a property to develop into tourist accommodation. They happened upon the Sleepy Hollows campsite for sale and Nic immediately fell in love with the place.
Now the proud owners of Sleepy Hollows, Ian and Nic do all the day-to-day running of the campsite themselves. Keen campers and hikers, they see their new venture as more of a vocation than a business.
Sleepy Hollows is a small, adult-only campsite situated in Crolly on the Wild Atlantic Way in the Gaeltacht region of Co. Donegal. The couple's aim is to provide a safe haven for adventurers and holidaymakers who have chosen to camp in the area.
"We take great pride in our little campsite and the fantastic local area," Nic says. "We particularly enjoy being able to share our knowledge of where to go and what to do."
The couple is hoping to expand their offering over the next three to five years. They are very conscious not to take away from the stunning natural landscape that the campsite sits on. "Our land is full of wildlife, and we are keen not to disrupt and cause a negative impact on this. We are not rushing into it without taking full consideration and doing due diligence first," Nic states.
The couple is proud to promote the use of cruelty-free and vegan products, and also try to encourage eco-tourism. They provide recycling facilities, discouraging single-use plastic water bottles and requesting that guests adopt a 'Leave No Trace' approach to their stay. "We do not claim to tick every sustainability box but little by little we pledge to keep improving," says Nic.
See: Sleepy Hollows
Big Style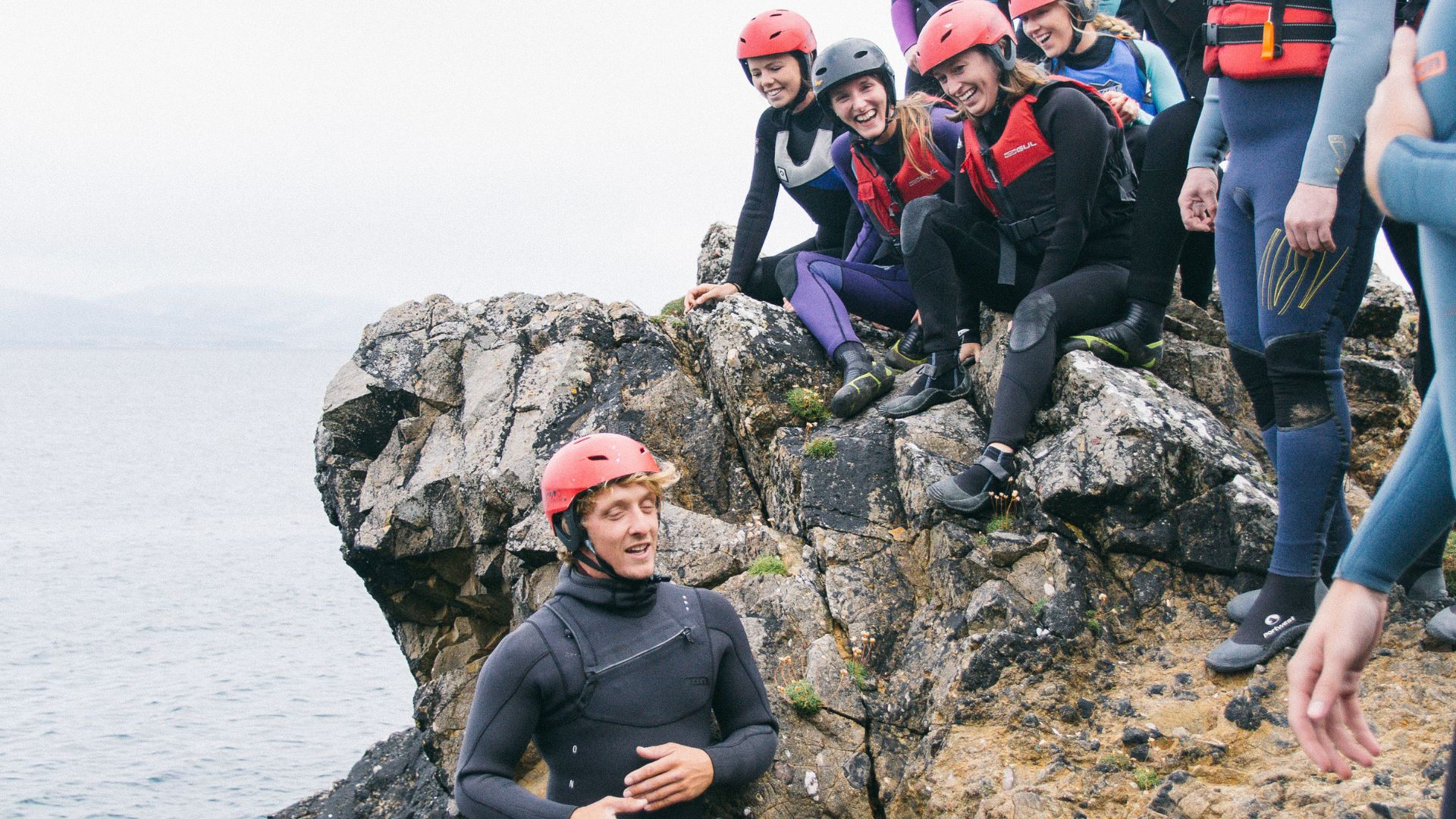 Founded in 2016, Big Style is a water-sports business that is bi-located in both Dun Laoghaire, Co Dublin, and in Co. Mayo, overlooking Cross and Carrowniskey beaches.
The BigStyle Lodge in Co Mayo offers surfing, kite-surfing, stand-up paddleboarding and yoga, along with accommodation in a groovy lodge. Last winter, a spa called the Big Dipper was added opposite the lodge. It overlooks the Atlantic. "It's quite a sight and we've very proud of it," says 35-year-old Kris Goodbody, from Monkstown, Co. Dublin, who is the managing director of BigStyle. "It's opening properly for 2023. We're also planning to put some seaweed baths in there as well," he adds.
Meanwhile on the east coast, Big Style runs SUP trips for individuals and companies around the waterways and coasts of Dublin and the surrounding counties, and also has a stand-up paddleboarding school and surf shop in Dun Laoghaire.
The next step is to work on an adventure blog they've been creating and try to consolidate the business.
Big Style was born 10 years ago when Kris realised he had no interest in a career indoors, despite having studying journalism in Boston. "I got an opportunity to teach kitesurfing in Kenya. I met loads of people there who were living the dream of running outdoor businesses, and I was inspired. I came back to Dublin and opened a kitesurfing school out of a van in Ringsend," he recounts. "I met my business partner, Ben McDonald, in the early days of the business and in late 2016 we went into business together with BigStyle. We've been pushing it to get bigger since then."
As well as running their business, the pair runs a charity drive every year at Christmas and are lining up a plan with Grown Forest to put a percentage of their profits into planting native forests in Ireland.
See: Big Style
Kayaking.ie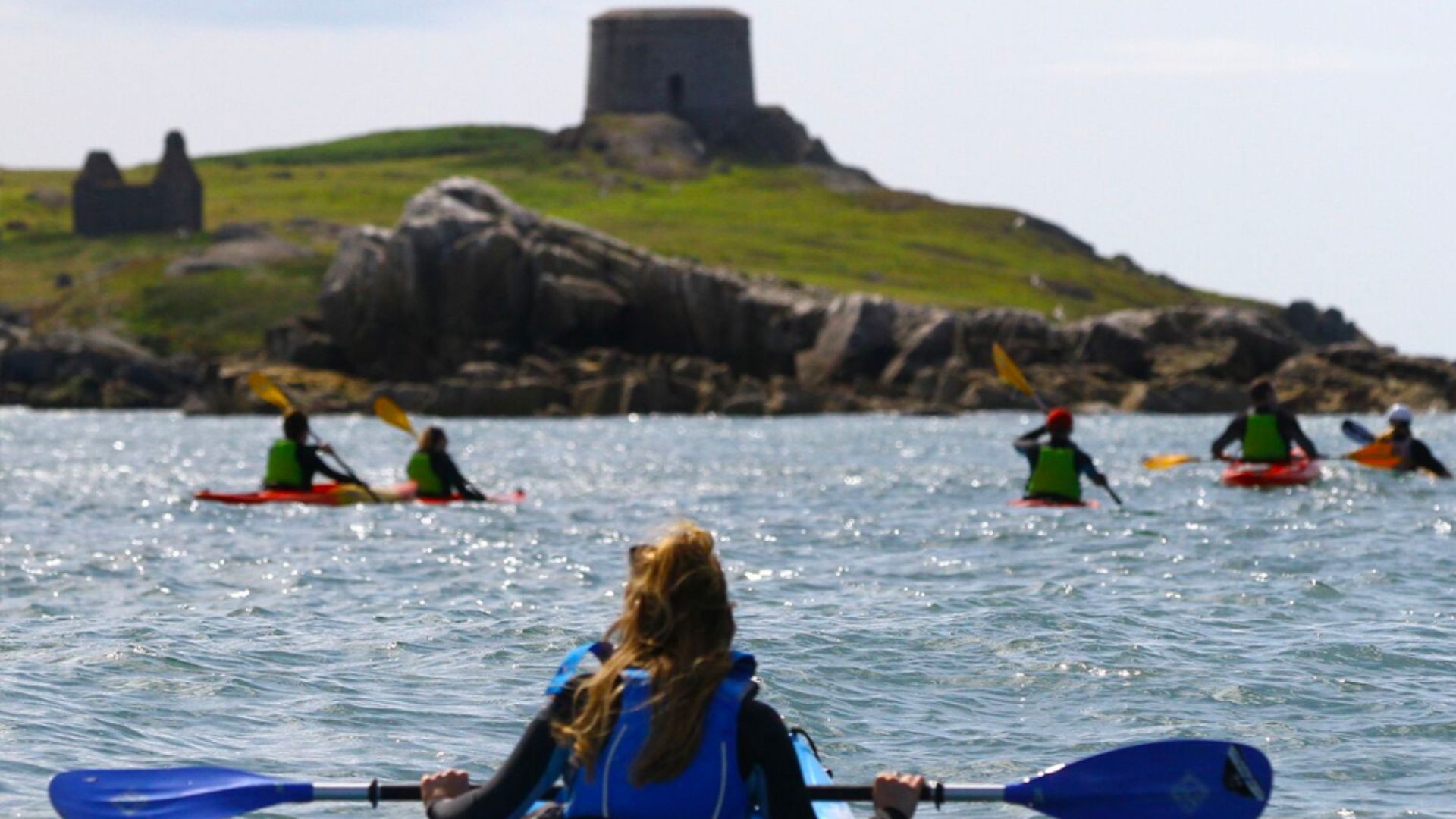 Jenny Kilbride is a full-time kayaker, adventurer and owner of kayaking.ie—a multi-award winning company offering kayak tours, courses and classes in beautiful places. "It's all about sharing our passion for nature and the outdoors with others," says Jenny.
Jenny started the company because she loves being out on the water surrounded by nature and wanted to introduce others to the same experience. She started teaching kayaking 20 years ago and things went from there.
"I love the ever-changing landscapes that nature provides. In different light at different times of the year, the same place can look completely different and I love the variety that this brings," she states.
Meeting people is one of the highlights of the job for her job. She's grateful for the time spent with wonderful people. "Seeing other people get so much joy, peace and a sense of achievement from joining us on the water. That's the best," recounts Jenny.
The company regularly runs free kayak tours for charity groups during the year. Jenny also tries to facilitate others to keep going in the sport and do what she can to help. Helping where they can is simply part of the philosophy of the business.
Jenny has lots of exciting plans for 2023. She's is hoping to plan a winter kayaking expedition to Chile and she's having a baby in a few weeks. So plenty of challenges and adventures ahead!
See: kayaking.ie
Fad Saoil Sauna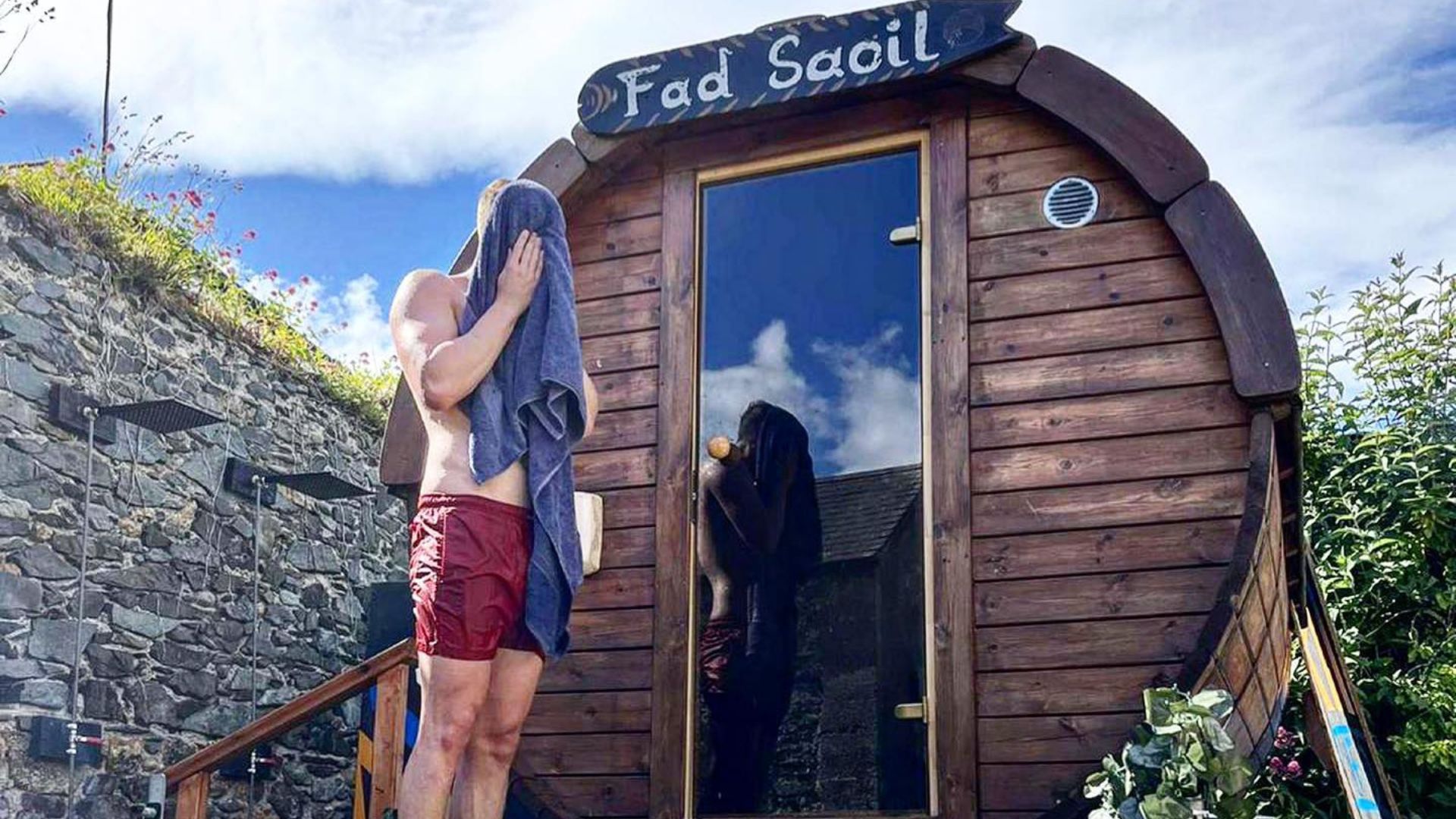 Fad Saoil Saunas was founded in September 2019. Based at The Cove in Greystones, Co Wicklow, the company provides a mobile outdoor traditional dry Finnish sauna service that is hugely popular with sea swimmers and many other outdoor enthusiasts and sports enthusiasts too. They provide saunas at various other locations around the country. Each session lasts 30-45 minutes, where you can release, relax, and recover through the power of the sauna.
Fad Saoil means longevity in Irish and the company aims to challenge the perspective of what exactly a sauna can provide to everyone's life. Their staff are always up for a chat, whether it's about the sauna itself or just keeping the smiles coming! "We are more than just our service. The sauna can provide our community with mental and physical benefits associated with heat therapy. However, we are always keen to enhance our community's experience in an educational and entertaining way, further enhancing one's quality of life," says Steve Crosbie, director at the company.
The Fad Saoil Saunas service has been firmly established within the health, wellness, and entertainment industries. "We are privileged to have such a welcoming and growing community. We can't wait to incorporate your local community into ours."
See: Fad Saoil Saunas
Galz Gone Wild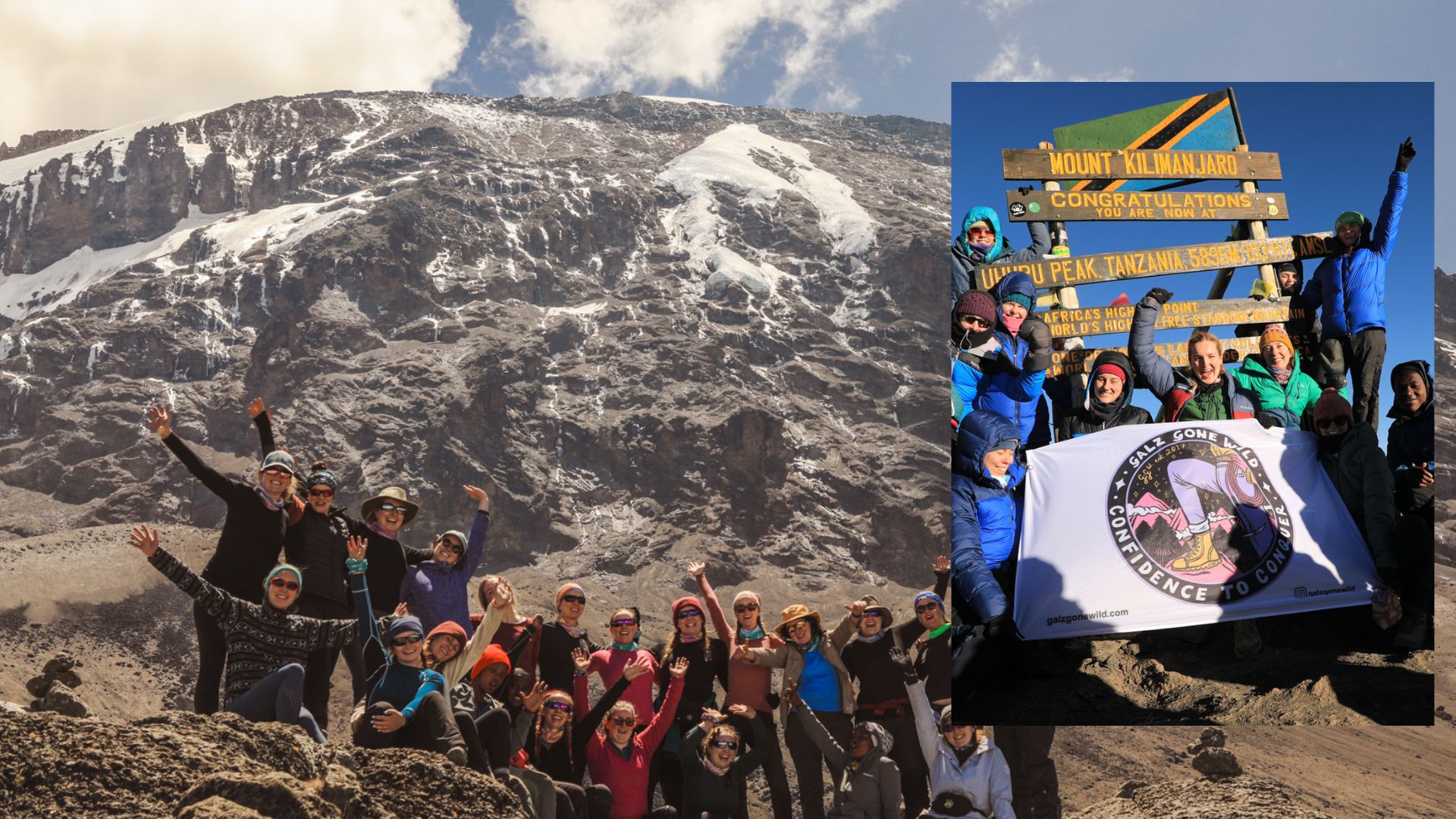 Run by new mum Mel McDermott, Galz Gone Wild reconnects women with nature and the outdoors through their hikes, adventures, getaways, workshops and events all across Ireland and overseas. The company's mission is to create an equitable, inclusive and diverse outdoor community.
"We welcome all women—black, indigenous, BIPOC, lesbian, bisexual, trans, women with disabilities, women in recovery and women of size. We strive to nurture self-love, increase confidence, explore creativity and practice mindfulness, but most importantly, we want people to have fun and forge life-long friendships both on and off the trail," states Mel.
Mel started Galz Gone Wild back in 2017. At the time she was suffering from depression and found healing on her very first hike with The Dublin Mountain Partnership. "I loved being in the outdoors so much I started to look for hiking groups to join. I wanted to be part of a women's hiking group. That community didn't exist for me at the time so I created it myself," she recounts.
Six years on and the best part of Galz Gone Wild according to Mel is that it enables women to become rooted in the community and to find ties and friendships that keep them wanting to explore more about themselves and the outdoors.
One of the highlights this year was that Galz Gone Wild empowered women within the community to embark on high-altitude mountaineering on two different continents. The company ran three expeditions to Kilimanjaro and a trip to Patagonia. The Kilimanjaro trips were particularly special as the expeditions were the first to focus on employing as many female porters and guides as possible.
Next year Mel has plans for a six-day hike as her and her group take on a section of The Camino, as well as another trip to Kilimanjaro and a trip to Everest Base Camp. She is also working on a very exciting backpacking trip through Yosemite Valley.
See: Galz Gone Wild
Surfdock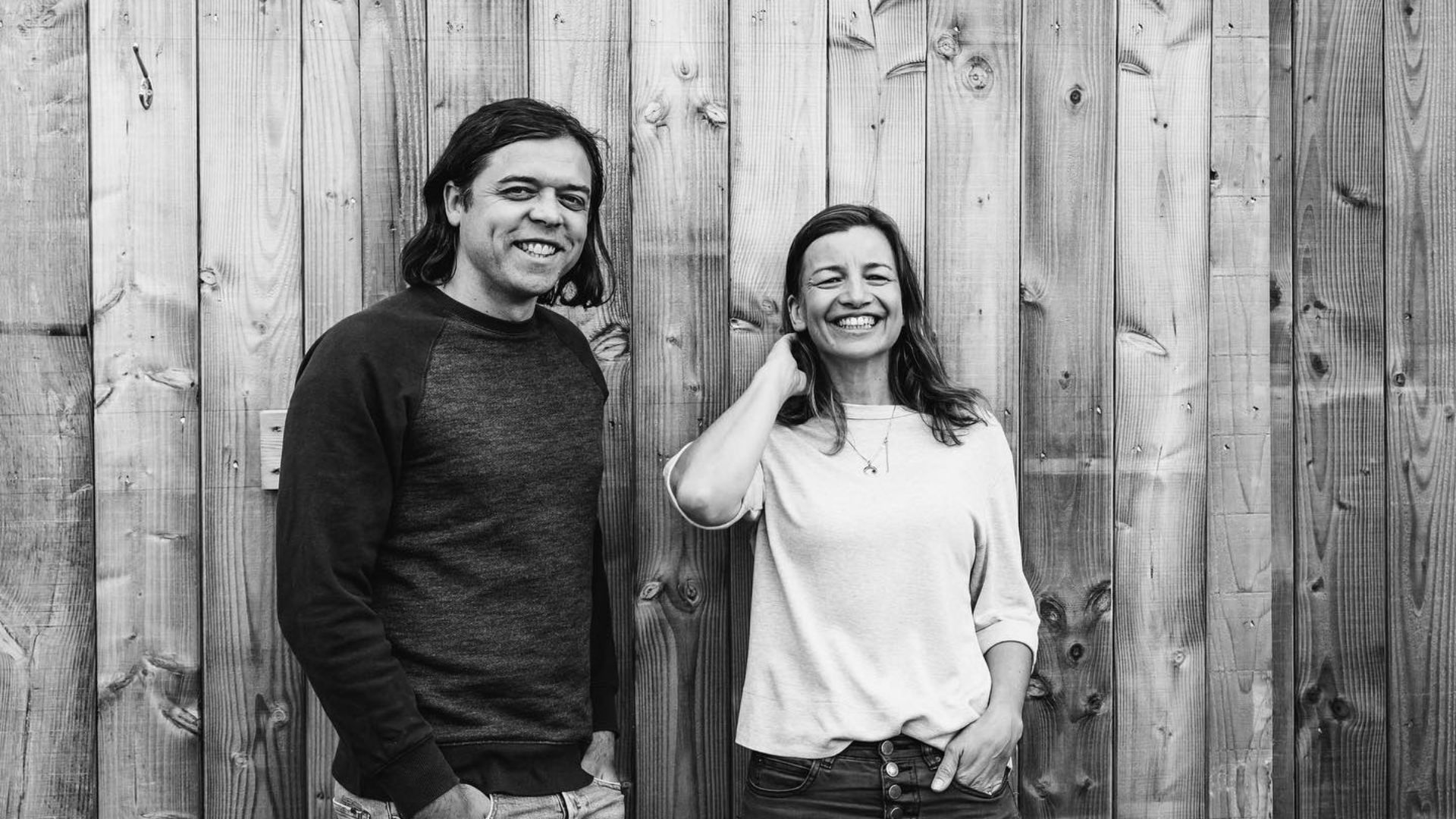 Run by Colin and Nina Harris, Surfdock's water-sports activity centre in Dublin is located on Grand Canal Dock. And Nina and Colin have ensured that their offering has transformed the old dock into the perfect playground for beginner and improver water sports enthusiasts. Surfdock teaches adults and kids stand-up paddleboarding, windsurfing and wingsurfing, and you'll get guidance from this duo and their team to become confident and independent on the water. Open-water SUP classes are also available as well as SUP and kayak group sessions—great for team building. School tours and kid's birthday parties are all welcome, and during summer, the team is busy running kids' summer camps.
Established in 1991, Surfdock is Dublin's original surf shop and water sports school. It started out as a small windsurfing school and has developed to become Dublin's number one stockist of all things water sports. As well as running water sports lessons, they sell wetsuits, changing robes and equipment for surfing, windsurfing, stand-up paddleboarding, kayaking and a whole lot more.
See: Surf Dock.
Achill Outdoor Education and Training Centre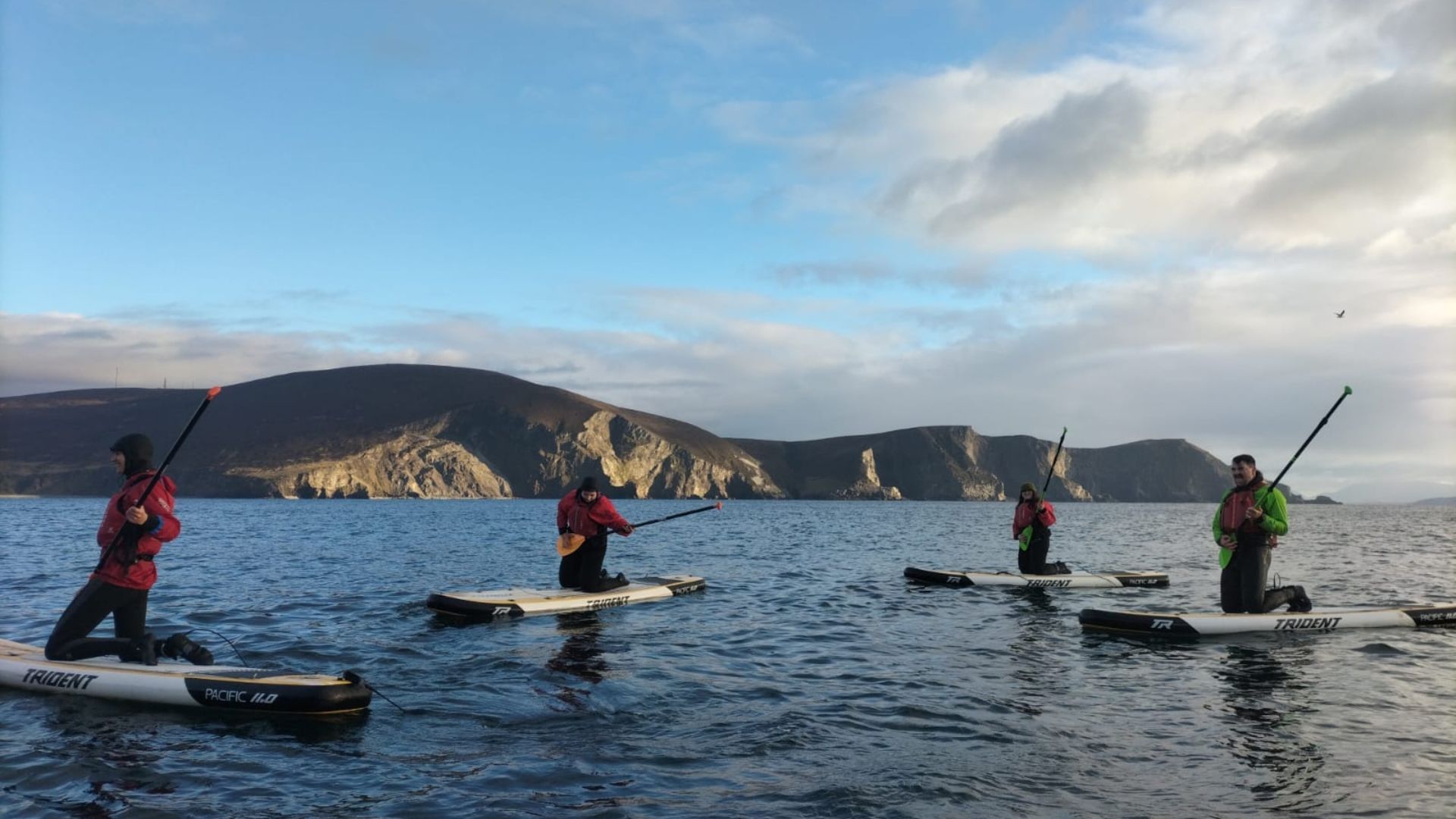 Located in the stunning location of Achill Island, Co Mayo, this Outdoor Education and Training Centre has a whole lot to offer—adventure sports courses, environmental programmes, experiential team building, cultural language courses and outdoor education to schools, colleges, youth services, clubs, adults and visitors from home and abroad.
Established in 1971, this was one of the first established outdoor education centre in Ireland and now offers a host of activities, including canoeing, kayaking, sailing, windsurfing, surfing, hillwalking, rock climbing, orienteering, mountain boarding and archery. Whatever your interests, you're sure to find something to fit.
They offer primary and secondary school trips, instructor training courses and teenage camps, as well as sessions for scouts and staff groups. Plus, you can make a weekend out of it and stay there. They have accommodation for up to 58 people and a varied menu that caters for all dietary requirements, using local produce where possible.
Their programmes are delivered by qualified and experienced instructors to the highest safety standard. And learning new skills, fun and excitement are guaranteed.
See: Achill Outdoor
Clifden Eco Beach Camping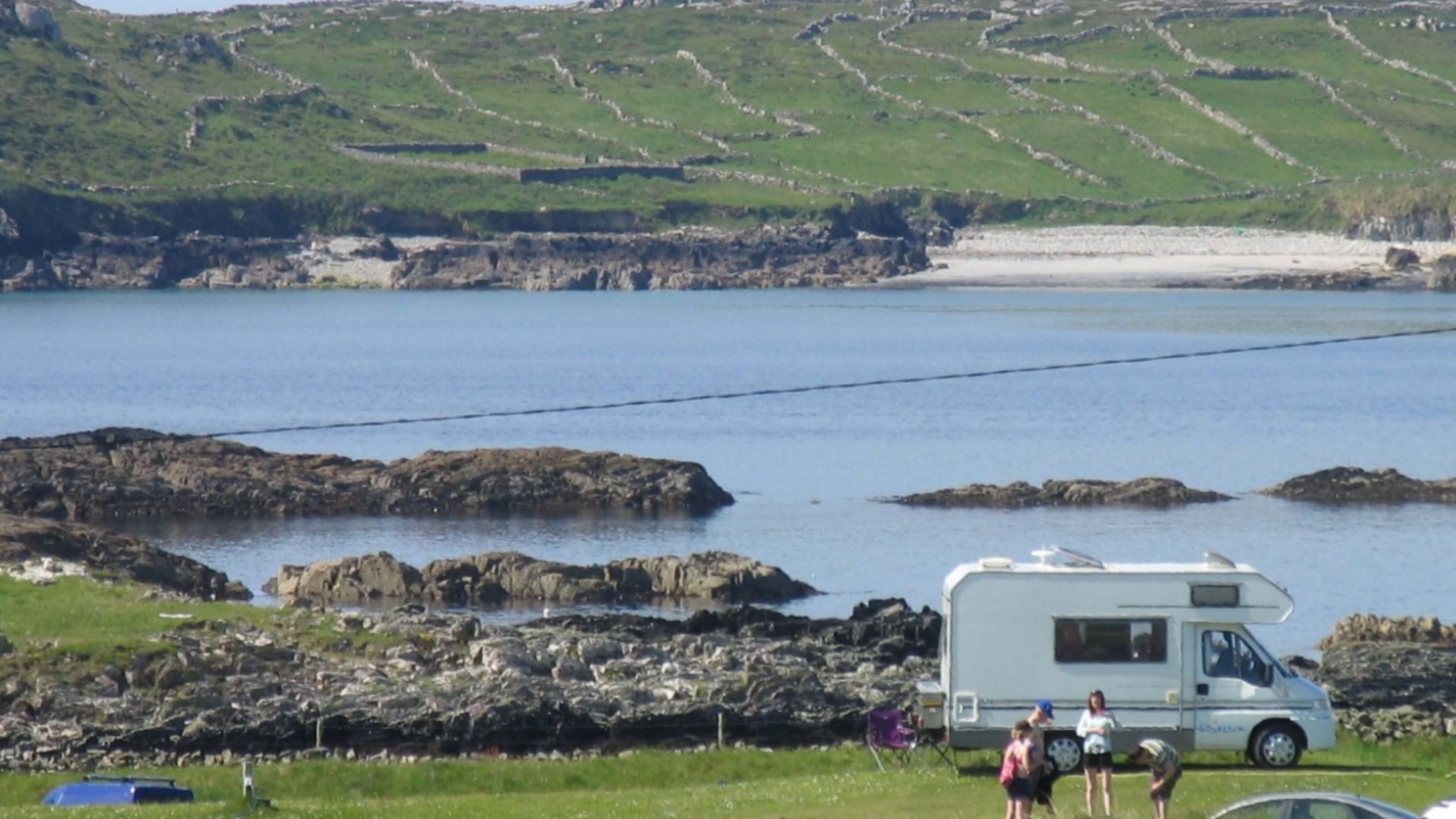 Clifden Eco Beach Camping is a multi-award-winning ecological park and Ireland's first eco-certified carbon-neutral premises. Nestled among the sand dunes on the shores of Connemara's Wild Atlantic Way, this stunning campsite boasts breathtaking panoramic sea views from its secluded private sandy beach.
The campsite is situated in a unique location, just 10 minutes from Clifden town in Co Galway. It provides a semi-wild eco-camping adventure. Surrounded by the sea, the park is renowned for its blue space. It's a safe place to swim in the turquoise sea and you can also enjoy angling, crabbing, scuba diving, kite surfing, boating and drift snorkelling.
Operated on a sustainable, environmental and ethical basis, with a zero-carbon footprint, the campsite is a gold-certified member of Sustainable Travel Ireland and carbon-neutral certified by South Pole Global. They are proud to have achieved climate neutrality.
See: Clifden Eco Camping
Outsider Awards – Judging panel categories
Public Vote Categories!