Brought to you by:

After a long day of adventuring and exploring all of the wonders of the Mourne Coastal Route, a hot plate of delicious grub from a local café, bistro or cosy pub is sure to be a welcome sight.
The Mourne Coastal Route, located just a 1.5 hour drive from Dublin is a foodie-lovers paradise. From juicy Carlingford Oysters to full Ulster Fries and Traybakes, you certainly won't go hungry.
Huge emphasis has been put on the importance of local produce in the area and this was evident in all of the eateries we visited. And it didn't stop with the food, we also fell in love with a couple of the local beers and ciders!
We've gathered up a list of the best restaurants along the Mourne Coastal Route that will satisfy any craving.
1. Carrick Cottage Café, Annalong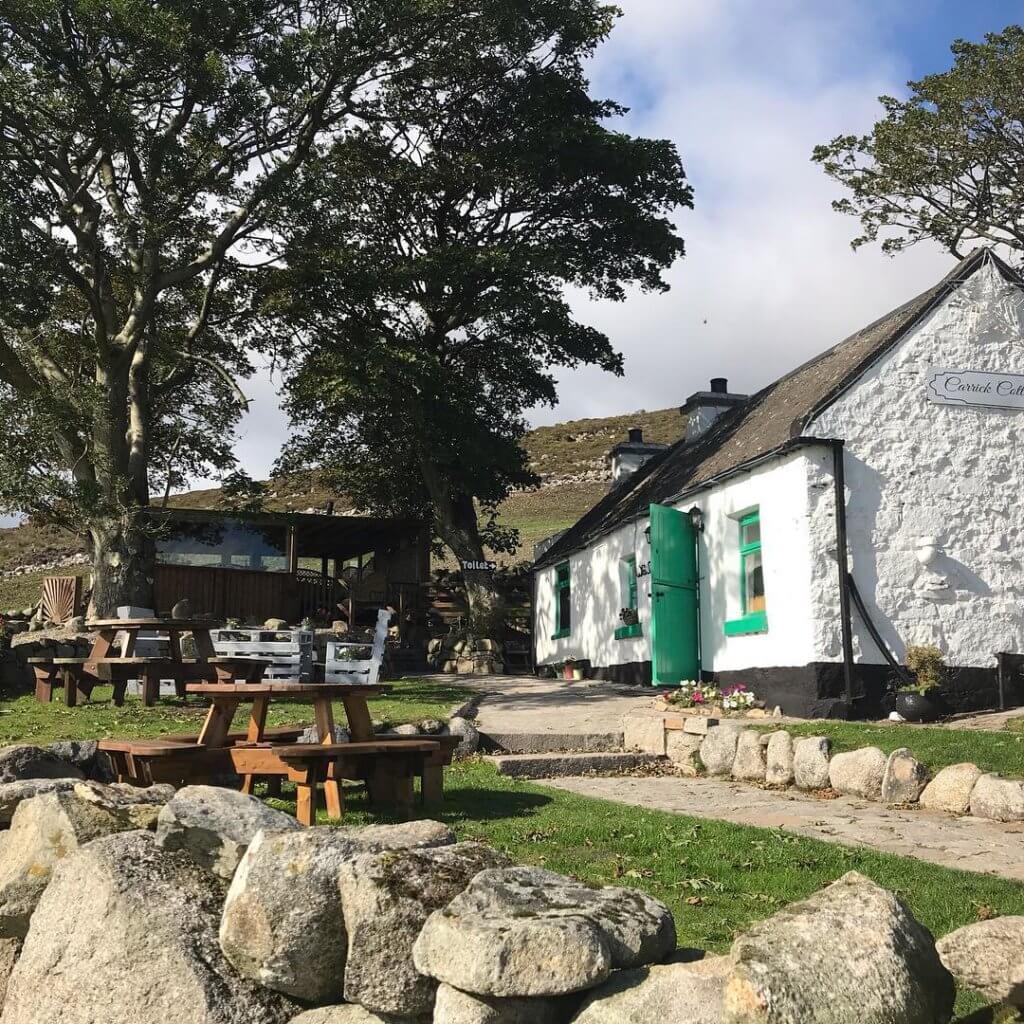 This year, the Carrick Cottage Café has been chosen as one of the finalists for the Food Awards Northern Ireland in the category of Best Café/Bistro in Co. Down.
This traditional Irish cottage café is set at the foot of the incredible Mourne Mountains, giving you panoramic views of the incredible scenery. The café offers both inside and outside seating, which gives you a front-row seat to the majestic landscape while you sip on some fresh coffee and tea.
Walk-ins are more than welcome, and they also take reservations for larger groups (such as walking groups) and private functions. So, if you're fresh-off the mountain with your walking group, head on in for a freshly baked scone, fresh cakes, soup, or even some delicious breakfast.
The café also has an allocated dog-friendly area, so no need to worry about leaving your best friend behind!
2. Church Lane Coffee, Warrenpoint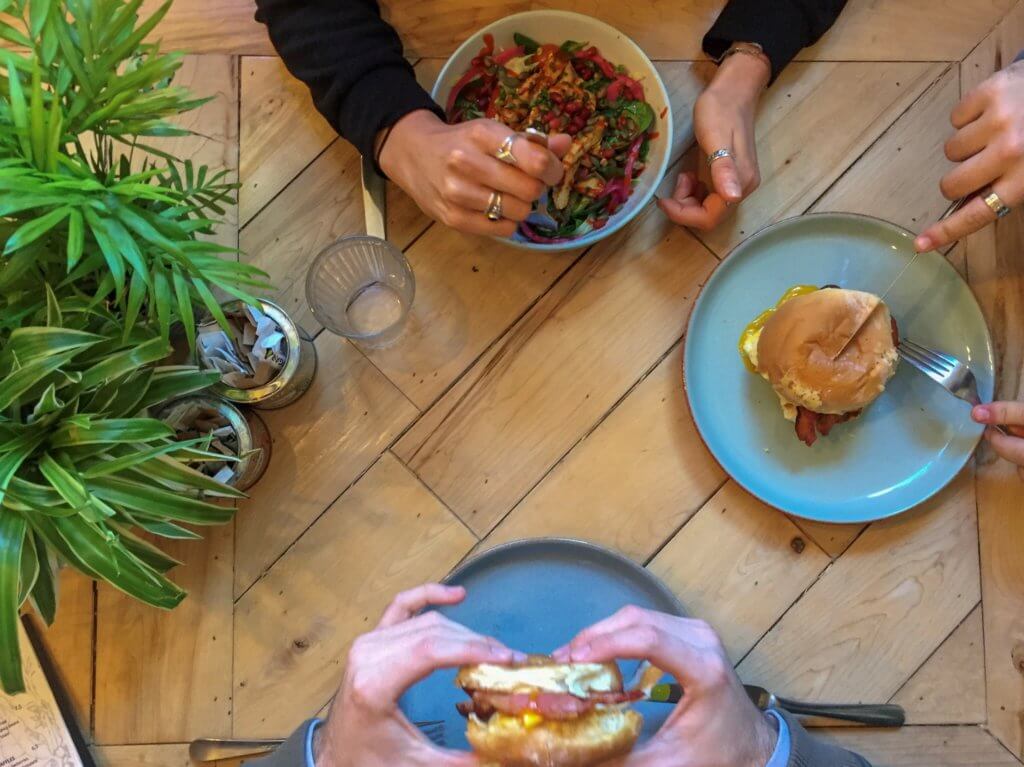 This cosy little coffee shop is located just a stone's throw from the waterfront and boy does it pack a punch! Offering up scrumptious breakfasts (one of the best breakfast baps we've ever tasted) and hearty lunches which include a spicy chicken salad and delicious burritos it is the perfect place to re-fuel post-adventure. And as if that isn't reason enough to visit, the coffee is excellent and the tray bakes even better!
3. Sea Salt, Newcastle
View this post on Instagram
The Sea Salt Café & Bistro is a perfect spot for a waterfront meal overlooking Newcastle's picturesque seafront. This café is passionate about sourcing locally produced foods in order to create a delicious variety of meals.
The café serves all-day breakfast and lunch ranging from traditional dishes such as the Ulster Fry or Fish Supper, all the way to some more exotic tastes such as Huevos Rancheros, All American Breakfast or their Signature Burrito.
Coffees, teas, and an assortment of baked goods are sold throughout the day. The café also runs on a B.Y.O. policy, so bring your favourite bottle of wine to a post-hike dinner with friends.
4. Urban Coffee, Castlewellan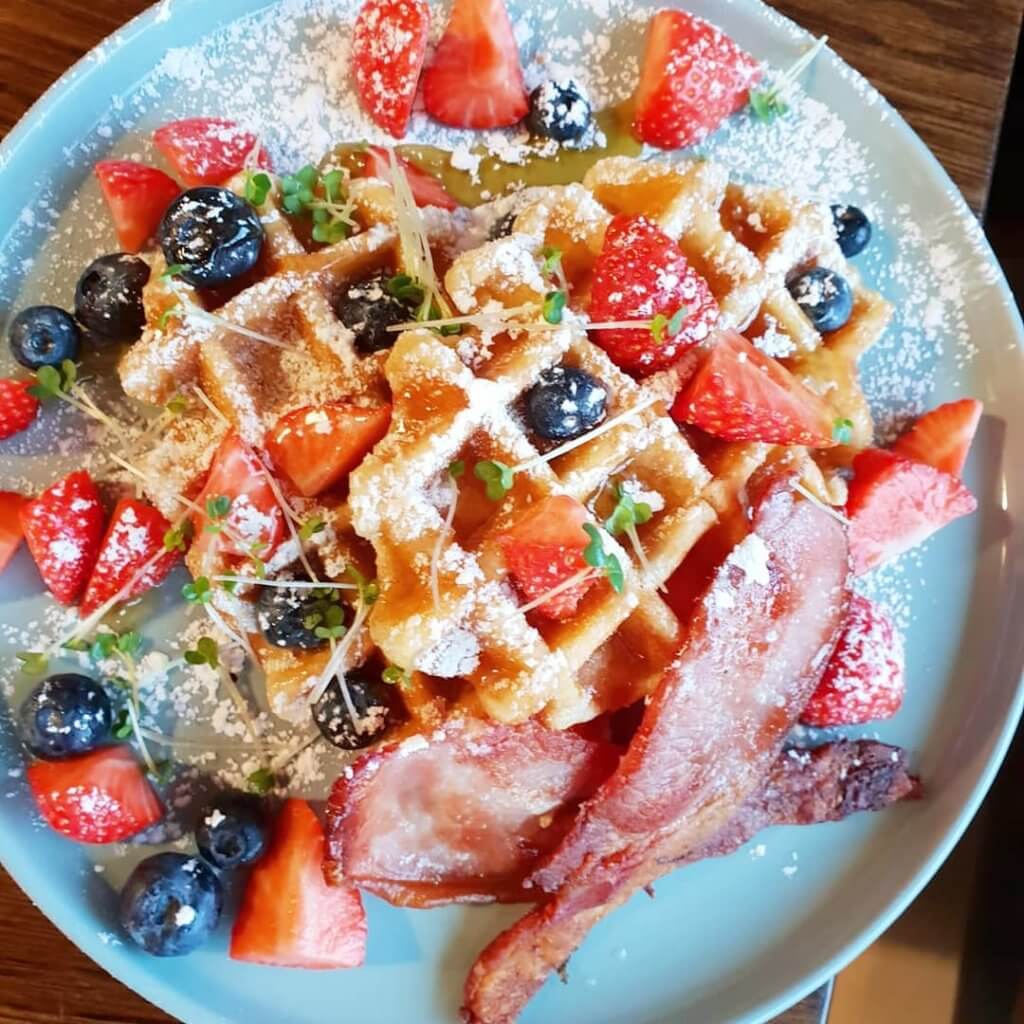 Urban Coffee strives to provide Northern Ireland with the best coffee beans which are ethically sourced through direct trade and locally roasted. They also offer breakfast and lunch.
5. The Old Schoolhouse, Rostrevor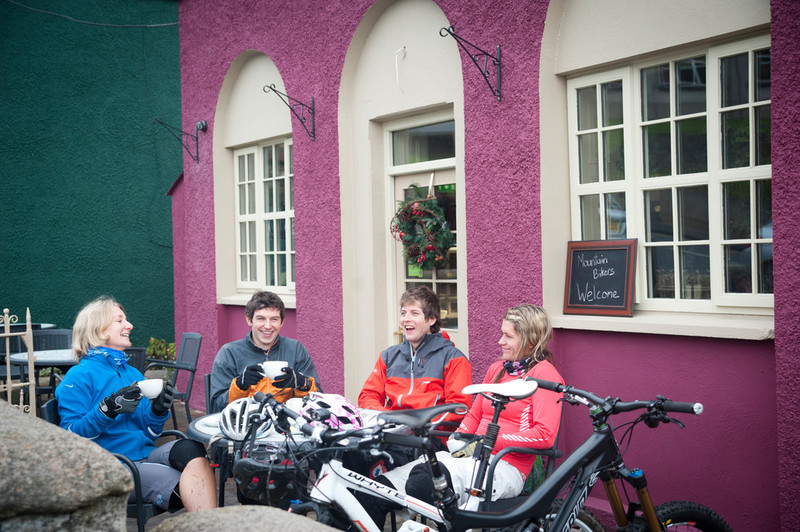 The Old School House provides tasty helpings of breakfast, lunch, dinner, coffee and drinks in a cosy, quaint setting in the heart of Rostrevor. This restaurant was voted the Casual Dining Restaurant of the Year Co Down in 2017 by the annual Food Awards Northern Ireland.
With an extremely welcoming staff and a friendly atmosphere, this is an excellent pit-stop for anyone back from a day of adventuring in the Mournes or just exploring the scenic village of Rostrevor.
The cafe also provides vegetarian, vegan, and gluten free options, so there is certainly something for everyone on the menu.
6. Rostrevor Inn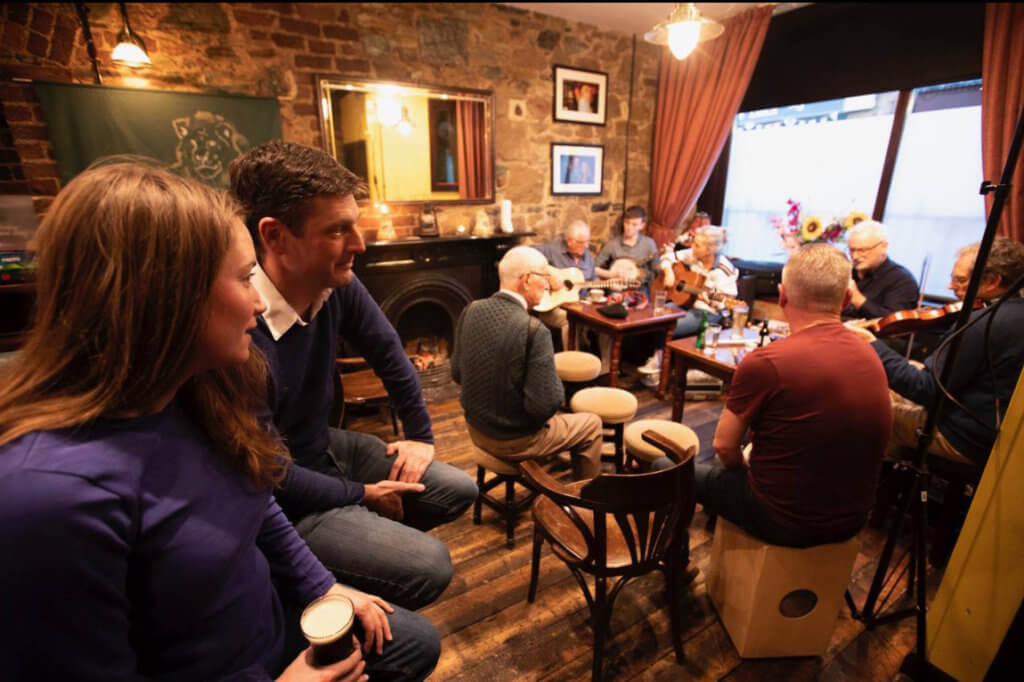 If you're looking for a weekend away filled with adventure, good eats and a great night's sleep, The Rostrevor Inn has got you covered. The Inn hosts a traditional bar, a thriving restaurant, and seven ensuite bedrooms for everyone from singles to families.
The bar also regularly features live entertainment from local musical talent, and the locally sourced food (including fresh seafood from Kilkeel port) will have you coming back for seconds. Also, the restaurant's generous portion sizes are sure to fill you up after a long hike, walk, or mountain bike!
7. Turnip House Café, Slieve Croob
View this post on Instagram

Spend an afternoon at the Turnip House and relish in all that Irish small-businesses have to offer. The Tea Room is situated at the foot of the Mourne Mountains, giving you stunning views over the landscape as you taste a wide selection of homemade soups, breads, and cakes. Also, speciality teas such as green tea, mint tea, mocha chai and darjeeling (supplied locally) are sure to warm you up on a chilly morning before a big day of adventuring.
After enjoying a hot cup of tea and a brownie (we highly recommend!), head over to the site's beautiful gardens which play host to an array of colourful flowers, plants and foliage laid out against the backdrop of the towering Mourne Mountains.
8. Mourne Seafood Bar, Dundrum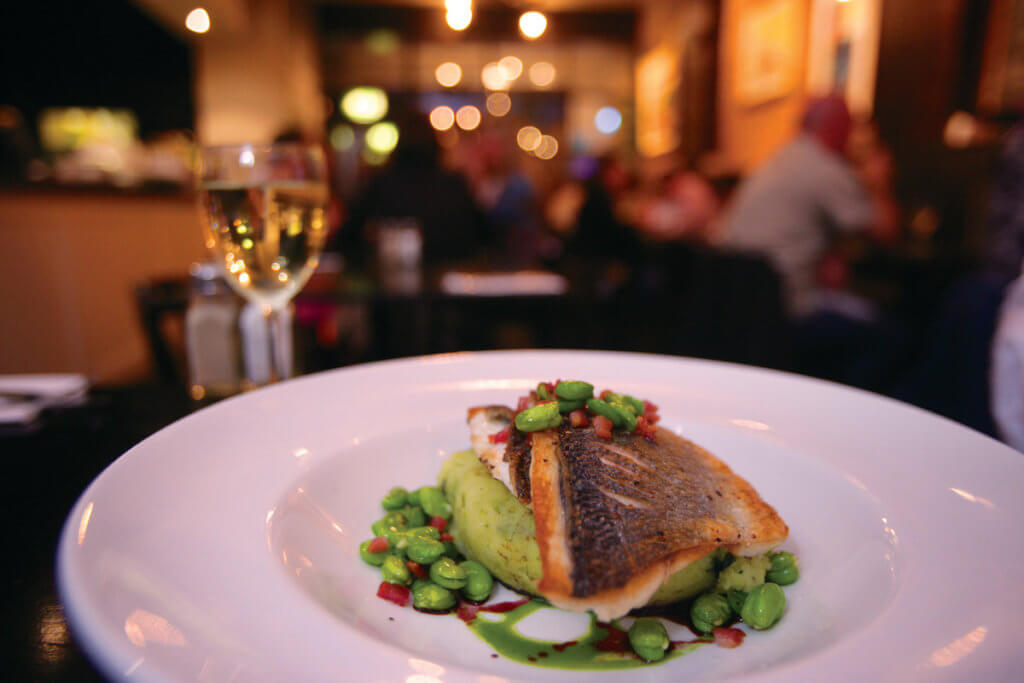 If you have a taste for fresh seafood, then head on into the Mourne Seafood Bar in Dundrum for fresh local seafood at an affordable price. This restaurant sources all of its shellfish from its own shellfish beds, so it is guaranteed to be at its freshest when served. And, if you're looking for a scenic walk to burn off some of the delicious meal we recommend a stroll down to the nearby Murlough Nature Reserve.
9. The Harbour House Inn, Newcastle
View this post on Instagram

Family owned and operated for the last 30 years, this inn and restaurant wish to give patrons a warm, Irish welcome. Overlooking Newcastle Harbour, this bed & breakfast boasts some of the most fantastic views of any hotel/restaurant around.
The restaurant (named the Stone Boat Restaurant) serves up delicious fish caught fresh, and the relaxing lounge and bar is an excellent place to retire for a drink after a hearty meal. The beer garden overlooks the Mourne Mountains where they jut down to meet the sea. Recline by the fire on the South East Deck to fully take in the spectacular views.
Find out more about all of the things to do along the Mourne Coastal Route