Belfast has earned a great reputation for its great coffee in recent times. So much so that now you can even go on a Belfast Coffee Tour. This three-hour walking tour will guide you around some of the best independent coffee establishments in the city. You'll learn about the coffee process, see how the beans are roasted, get a coffee demonstration and most importantly, taste some coffee.
However, if that sounds a little too hardcore for you, then perhaps a more leisurely visit to just one or two coffee shops might be more appealing. Here are 11 of our favourite places to grab a cup of coffee and a cake in Belfast right now.
1. Established Coffee
Since it opened its doors back in 2014, Established has become something of an institution amongst Belfast's coffee lovers. You can choose from two daily coffee beans or a decaf made however you like. Your final option is the Barista Surprise. One of the Established crew will select a bean and then make you a cup of filter coffee with an overwhelming amount of love and attention. But it's not just about the coffee. The daily tarts and sweet treats are to die for, as are the savoury options. You can't help but love this minimalist coffee shop.
More info: Established Coffee
2. The Espresso Bar at The Bullitt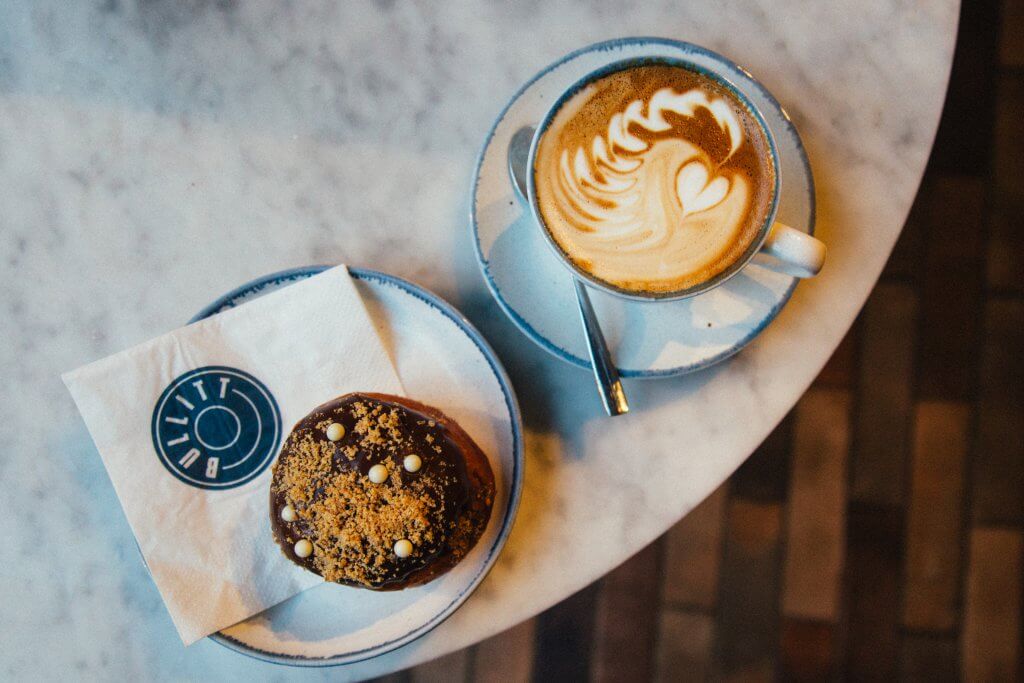 Equipped with a state of the art Kees van der Westen coffee machine, The Espresso Bar at the uber trendy Bullitt Hotel is a must for coffee lovers. They also happen to serve a scrumptious array of doughnuts. We adore chilling out here, there always seems to a great buzz about the place and the staff are so friendly.
More info: The Bullitt
3. Sinnamon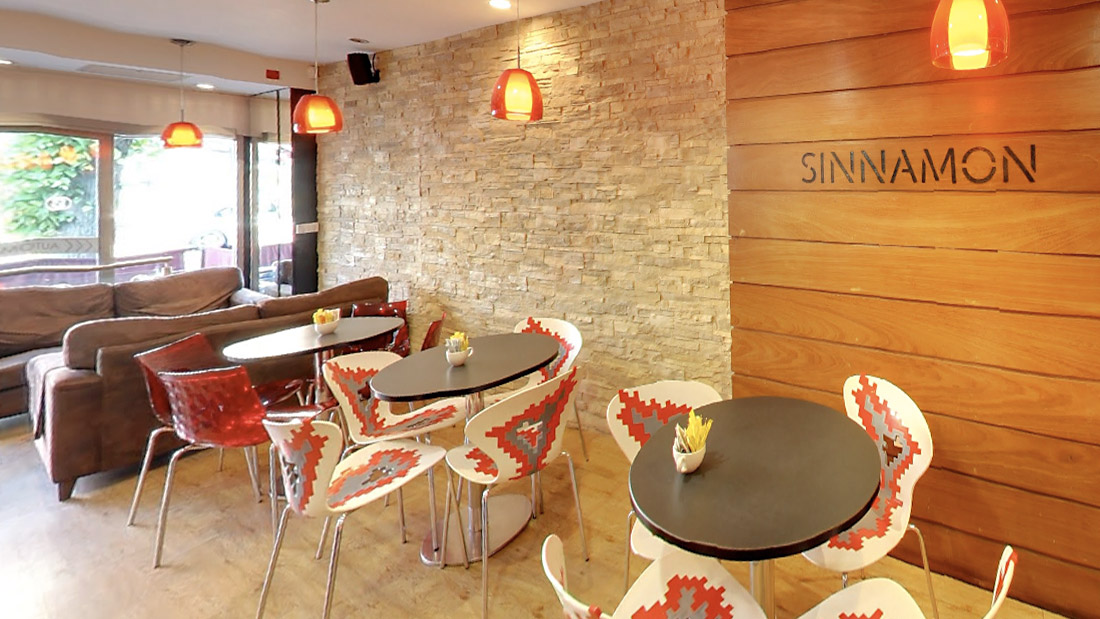 We love this family-owned coffee shop. With a warm, comfy and welcoming atmosphere, it is the perfect spot to sit and watch the world go by. Great care is taken by the experienced baristas to ensure you get the perfect cup of coffee from their extensive menu. And there is a mean selection of traybakes for those with a sweet tooth.
More info: Sinnamon
The Most Delicious Restaurants in Belfast
4. Espresso Elements
View this post on Instagram
This is a great little independent coffee shop on the Lisburn Road. It has an impressive coffee menu and a small but good quality lunch menu. Those who are in a rush can avail from the online ordering service. Simply log on to the website, select your coffee and your pick up time and it will be there ready and waiting for you.
More info: Espresso Elements
5. Belfast Tea & Coffee Company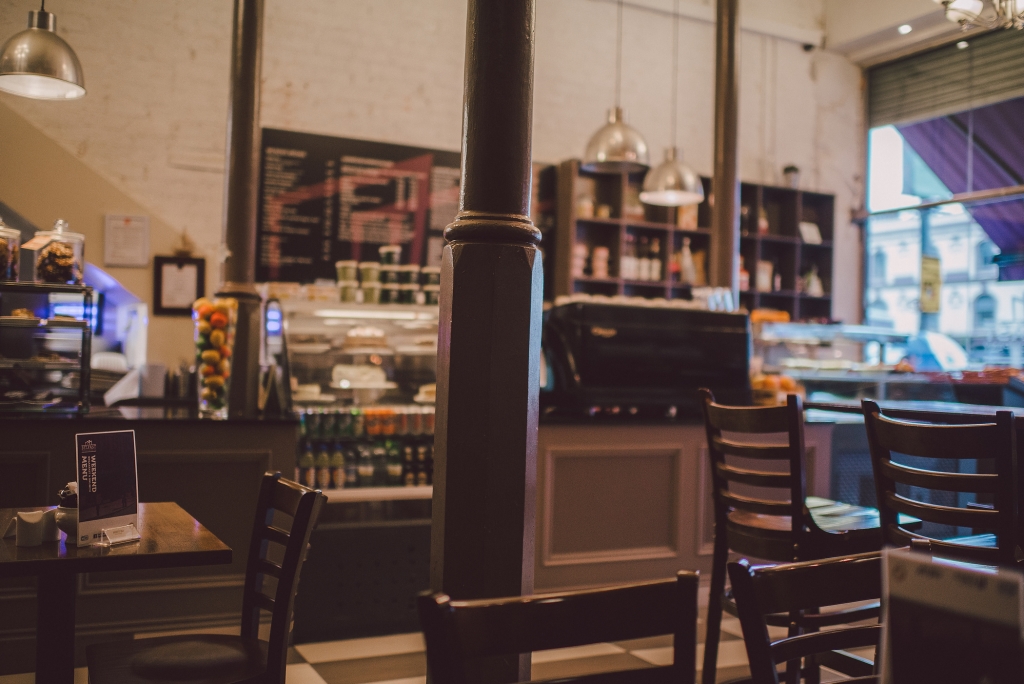 Positioned at the Castlecourt end of Royal Avenue, the Belfast Tea & Coffee Company is an oasis of calm amidst the hustle and bustle of the city centre. Offering a relaxing atmosphere, a great cup of coffee, a wide selection of teas and some great home-cooked food, this place never fails to deliver.
More info: Belfast Tea & Coffee Company
6. Common Grounds
Located in the University Quarter, Common Grounds is a must-visit if you are in town. Winner of Belfast's Best Fairtrade Café for two years in a row, and two-time runner-up in the Observer Food Magazine's best ethical restaurant awards, this is not your run-of-the-mill cafe. With a relaxed environment and very hip staff, this place brings laid-back to a whole new level. In summer you can grab a rug and head outside to the community garden to enjoy your top-notch cup of coffee and some of the great grub on offer here. And as if all of that isn't reason enough to visit, Common Grounds is a social enterprise which means that all of its profits go to charity.
More info: Common Grounds
An Action-Packed 48 Hours in Belfast
7. The Dock Cafe
Run by a team of volunteers, The Dock Cafe serves up a never-ending supply of locally sourced Sukí teas, freshly ground Dock blend and guest coffees, as well as tasty soups, scones and bakes. With comfy sofas to collapse onto and a very friendly atmosphere, it's an easy place to spend a couple of hours. Unlike other cafes, this not-for-profit cafe has no price list. Instead, you pop what you think your coffee and food was worth into an honesty box. In addition to the main cafe, there is also an overflow area where you can bring your own food. What a picnic spot eh?!
More info: The Dock Cafe 
8. The Pocket
This trendy cafe in the heart of the University Quarter is popular amongst coffee lovers and foodies. Serving up local produce and what many dub the best coffee in the city, there is also a buzz about this place. If you manage to nab one, the window seats offer some of the best people watching in the city.
More info: The Pocket
9. General Merchants
The General Merchants offers an excellent cup of coffee and tasty brunches in a very cool setting. So cool in fact, that you can expect to queue outside its two branches during busy periods. However, once inside, you will realise it is worth the wait. The service is fast and the food is scrumptious.
More info: General Merchants
10. Kaffe O
This Nordic-inspired coffee shop exudes cool. With three cafes located in Belfast on the Ormeau Road, Botanic Avenue and Donegall Square North, they take their coffee seriously. And it shows. Using beans roasted in Copenhagen by master roaster Ricco Sørensen, the coffee here really is exceptional.
More info: Kaffe O
11. Guilt Trip Coffee
Located in east Belfast, Guilt Trip Coffee is super chilled. Serving up great coffee and decadent doughnuts, it's the brainchild of Ulster rugby players Callum Black and Darren Cave.
More info: Guilt Trip Coffee
Want to know more about Belfast's impressive coffee scene, check out the Belfast Coffee Map. 
Getting to Belfast:
Just a two-hour jaunt up the road from Dublin, Belfast is really easy to get to thanks to the brilliant M1 motorway. Or alternatively, you can catch the train which takes just over two hours from Connolly Station in Dublin. If you leave your desk at 5pm you can have checked into your hotel, showered and be sipping a delicious cocktail in the heart of the Cathedral Quarter by 8pm. It really is that easy.
Check out our Hard as Nails podcast:
Like this? You should check these out: