Conor Maguire is fast becoming a name to watch across on the global big wave surfing scene. Riding waves since the age of the 11, the 24-year-old has been raising the bar higher and higher over the past couple of years. And his efforts haven't gone unnoticed. Conor has received XXL nominations and finished in the top five in the Tube of the Year category at the Big Wave Awards in 2017. Outsider's Orla O Muiri caught up with the Bundoran local to find out a little more about his lifestyle on and off the board.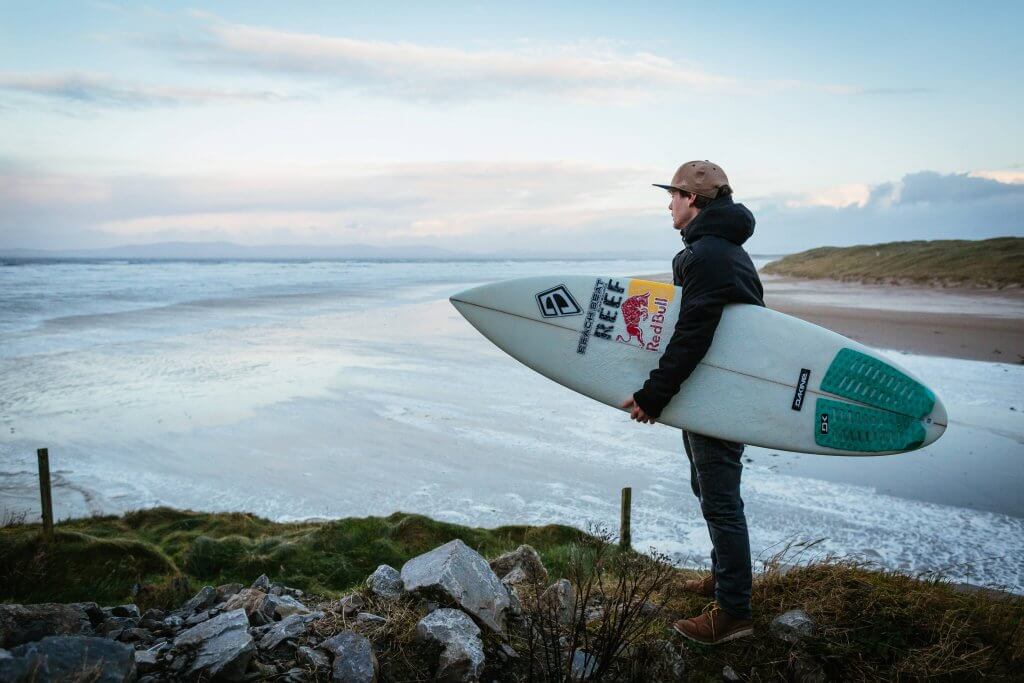 Career highlight so far?
My career highlight so far would have to be working on the Made In Ireland series with Mikey Corker for Red Bull. The series is online now if you'd like to have a watch.
Career low point?
A low point would have to be fracturing a vertebra in my back at Mullaghmore. The whole experience was terrifying.
Do you have any hidden talents (outside of surfing)?
I love cooking and photography.
Do you have any pre-surfing rituals/superstitions before going out into big swell? If so, what are they?
I try to treat the day of a big swell the same as any other. I feel by doing this I stay a lot more relaxed and tend to surf better. All of my preparation is done in advance so I can focus on my surfing. I like to go for a swim before I head out to loosen up and to prepare my lungs for long breath holds.
What's your favourite moment each time you are out there in the line-up or catching a wave?
My favourite moment is when I'm surfing a wave. You enter a mind-frame where nothing else matters and you're intently focused on what's going on around you. So much so that nine times out of 10 you can barely remember what happened. It is quite an interesting state of mind that many sports people seem to be familiar with.
What are you watching on TV right now?
I'm rewatching Blue Planet II. Pretty amazing stuff!
What musician/band are you into right now?
There's a really good band called Jungle that I've been listening to on repeat.
Meet Conor Maguire: Big Wave Surfing's One to Watch
What's your favourite wave in Ireland?
Mullaghmore would have to be my favourite wave in Ireland.
And abroad?
Teahupoo in Tahiti is the most perfect and picturesque wave I've ever seen.
What's the one piece of advice you would give to young athletes out there that want to do what you do?
I would say work as hard as you can at whatever it is you are doing. Don't let failure or disappointment dictate your path. Use it as fuel to your fire because everyone fails at some point.
Check out our Hard as Nails podcast:
Like this? Check these articles out:

Previous Post