An all female amateur cycling team the Galway Baybes broke an Irish cycling record in last weeks Race Around Ireland.
The Galway Baybes team made up of Joanne Murphy, Bríd Naughton, Karen Cassidy and Marie Boyle returned home with a new Irish cycling record after completing the gruelling 2,150 KM Race Around Ireland in a time of 81 hours 13 minutes, a new Irish record by 10 hours and 17 minutes.
They raced against a team of female Australians and nine men's teams in their four person category, cycling non-stop in relay format around Ireland. The Australian females  'The Veloroos' took the title in the female category and finishing 4th overall against the men's teams.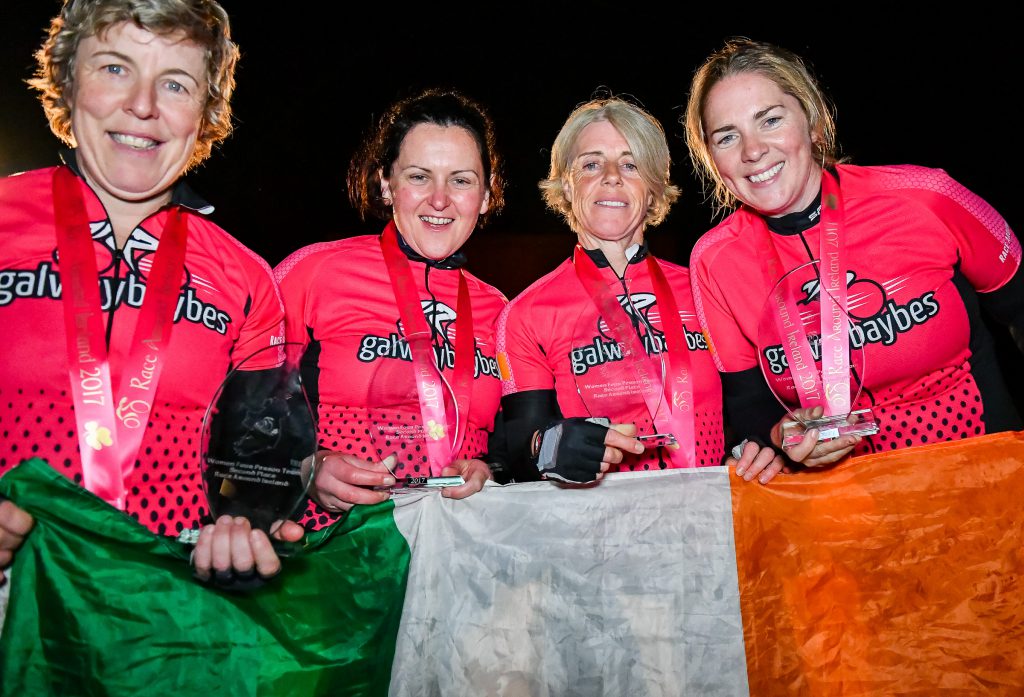 Speaking about the race Joanne said, 'This event is epic, the training, logistics and race preparation to take on such a mammoth event was huge, the endless training on the bike was only a small part of the preparations. The camaraderie between riders and crew out on the road was fantastic, we had lots of fun with the other teams, chasing each other down yet supporting each other as we went past on the road."
For their next challenge, they have their eyes on the Race Across America!
Congratulations ladies!