To many of us, running a single marathon might seem like a sizeable goal. But not for ultra-runner Alex O'Shea. The fireman who hails from Co Cork has decided to run a whopping 32 marathons in 32 counties in just 16 days.
In a bid to raise money for the Irish Guide Dogs Association Alex is determined to run a whopping two marathons a day in two different counties for 16 consecutive days. However, this isn't Alex's first crazy challenge. In 2014, he broke the world record for running a marathon while dressed in full firefighter attire – his time was an impressive three hours and 41 minutes!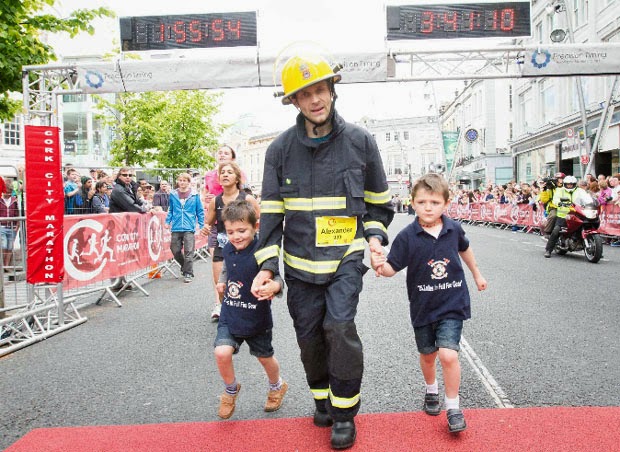 His latest challenge will really push the bar. Garry Duffy and Ken Whitelaw completed 32 marathons in 32 counties in 32 days back in 2010, a feat that was considered remarkable, so to do it in just 16 days will be incredible.
"While I don't think the 32 marathons in 32 counties has been attempted in this time frame before, it's not a record attempt in the strictest sense of the word," said Alex in an interview with the Evening Echo.
"It's a huge charity and personal challenge, which I hope people will embrace and get behind. You don't have to be an experienced runner to join in a little run and everyone will be welcome and we will embrace all suggestions and offers of help. As I will be running unofficial marathons and travelling the country, we will look at using parks and tracks, with the option for people to join me along the way.
"The first marathon of each day should start on schedule because we will cut sleep if needed to keep on schedule but after that, we will be very much up against the clock to get to the second location and will be fighting fatigue, possible injury and delays," added Alex. "If this happens, the timeline for the second marathon of each day could be affected and only time will tell for sure. Marathon two is entering into the unknown."
Follow Alex's amazing journey on his Facebook page.