Brought to you by: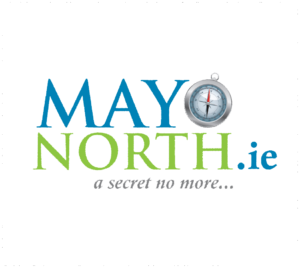 North Mayo is a must-visit for any adventure junkie planning a trip to or around Ireland. There are bucket list adventures to suit everyone and every budget. From breathtaking cliff-edge hikes to kayaking around rugged islands, North Mayo has it all and these are 9 of the best bucket list adventures in Mayo.
1. Explore the Inishkea Islands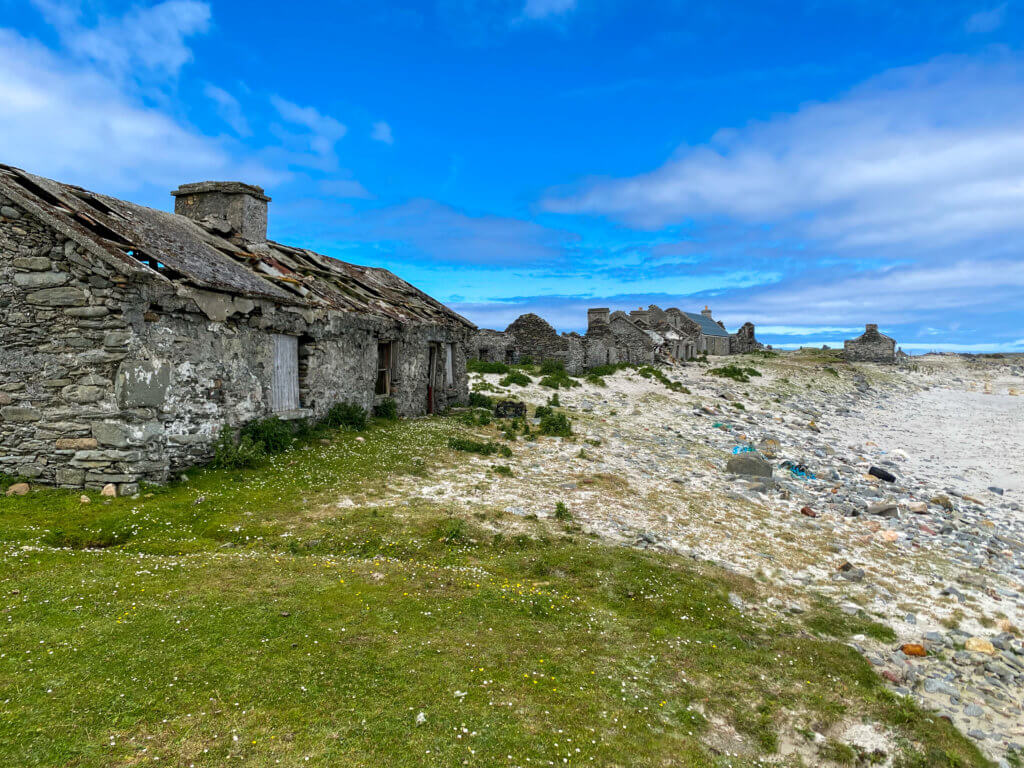 This is probably one of the lesser-known islands off the west coast of Ireland but it is breathtakingly beautiful. With a mixture of white sandy beaches, sheer cliffs, and rich history, you would be out of your mind to pass up a trip here. The first thing you should do when you arrive is take in the views from the top of the hill in the centre of the island and from there decide where you want to walk.
The island hasn't been inhabited since the 1930s but the houses of the islanders still stand to this day. The stunning landscape and encapsulating history associated with this island make it one of North Mayo's most unique bucket list adventures.
The boat to the islands costs €40.00 per person and takes about 45 minutes each way.
More Info: Geraghty Charters
2. Kayak the Stags of Broadhaven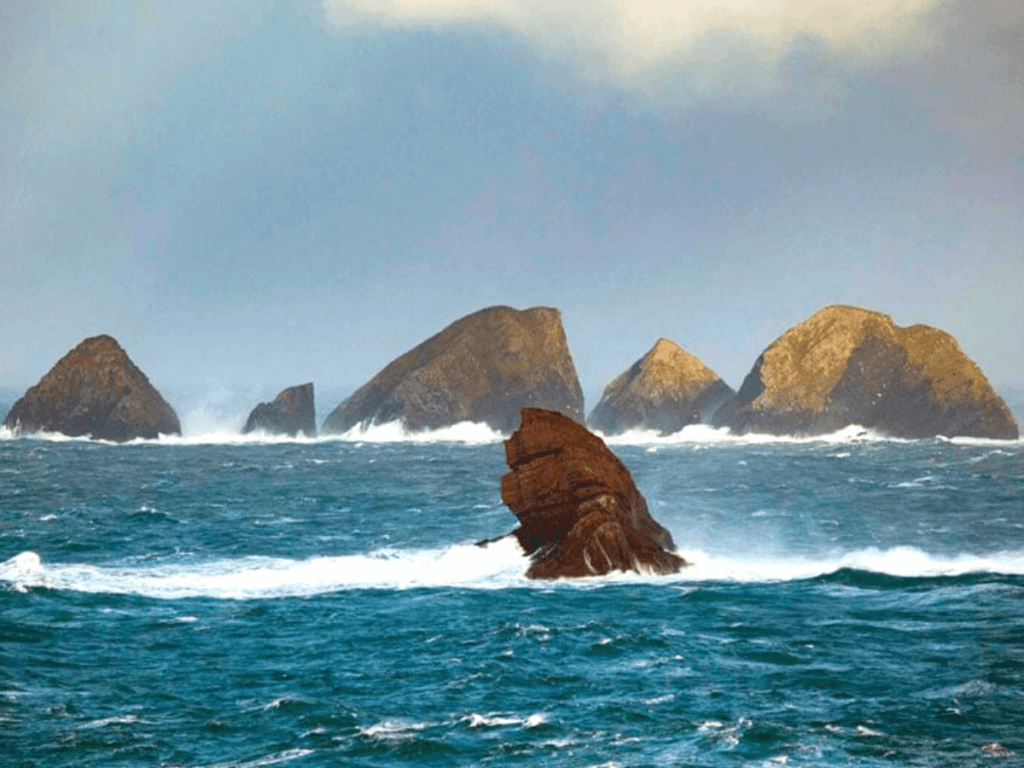 The picture really says it all here, the Stags of Broadhaven are magnificent. They are located about 3km off the coast of Benwee Head, Kilgalligan. The Stags are very popular among kayakers as they have many sea arches and caves to explore. However, you would need a lot of kayaking experience to attempt a paddle around them so we do not recommend it for just anyone. Nevertheless, kayaking around this unique geographical formation should be on every adventure junkie's bucket list.
If this looks a little bit out of your league Wavesweeper Sea Adventures offers lessons with qualified instructors in some of the most beautiful locations on the Mullet peninsula.
More Info: Stags of Broadhaven Visitor Guide
3. Hike and Swim at the Portacloy Loop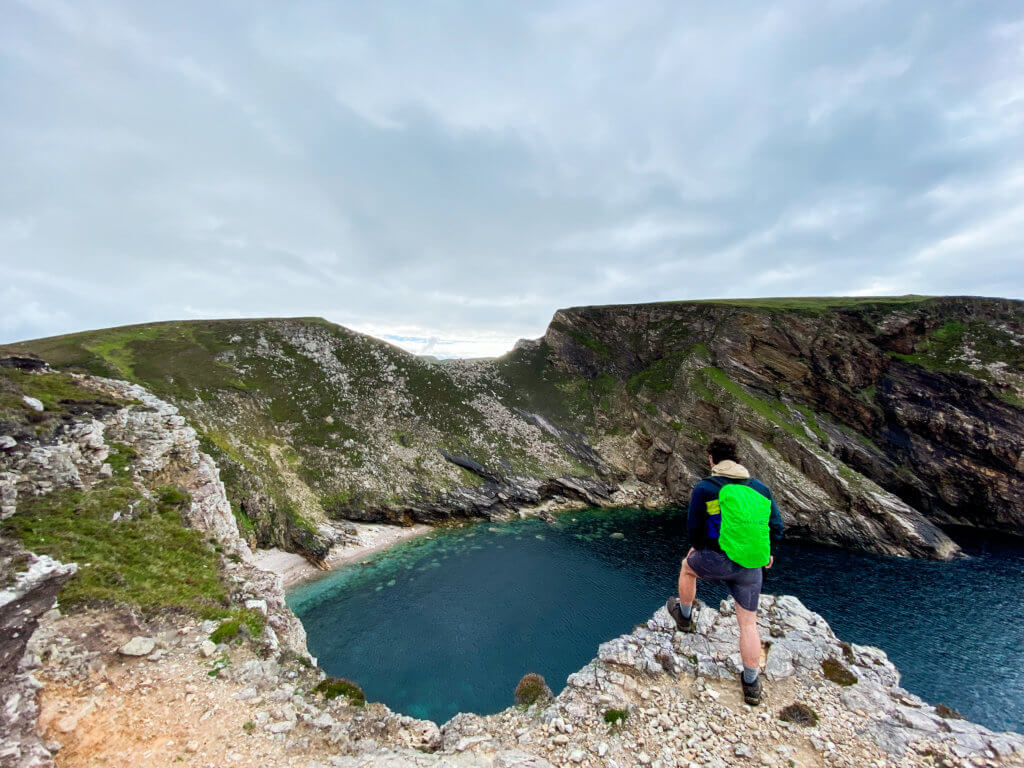 If you long for breathtaking cliff walks virtually undiscovered, this is the perfect bucket list hike for you. Throughout your hike, you will be treated to beautiful white sandy beaches, cliffs up to 255m high, and some of the bluest waters in Ireland. Keep an eye out for the Eire 63 sign along your hike and some out-of-this-world swim spots are a must (especially one just beside Portacloy Beach).
We have more details on the swimming spot beside Portacloy beach in our hidden gems article.
More Info: Portacloy Loop
4. The Downpatrick Head Cave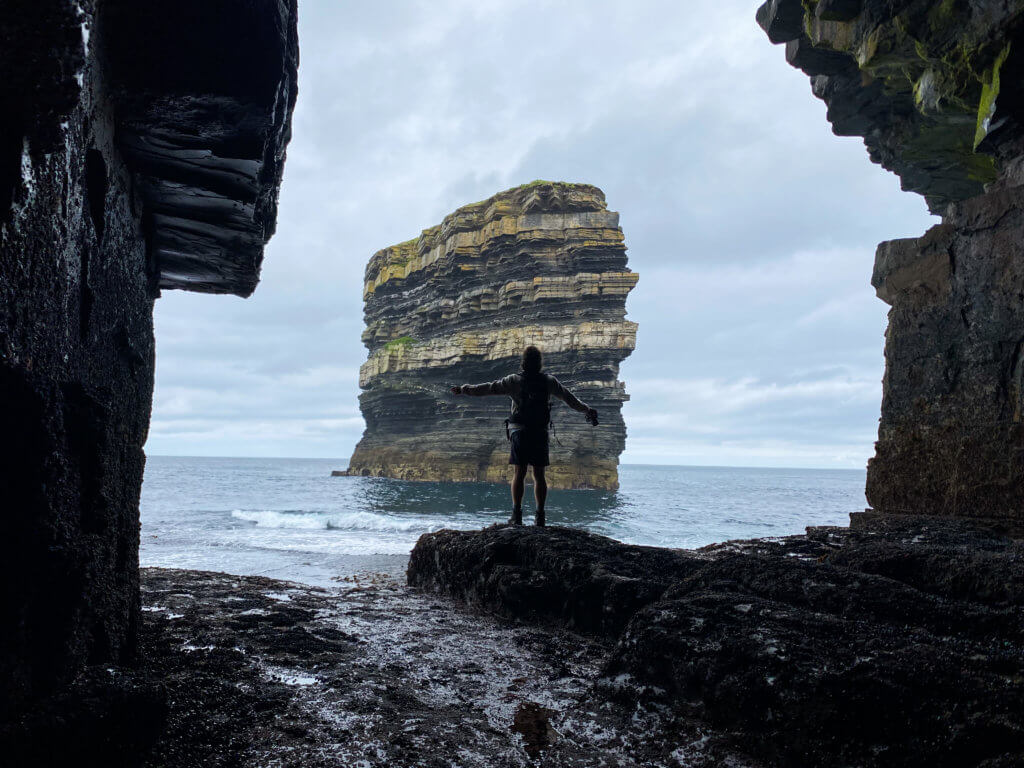 The Downpatrick Head Cave offers one of the most spectacular views of the iconic sea stack. Not many people are lucky enough to get to see the sea stack from below as there are very few safe conditions to attempt the journey underneath, but if you find the perfect day for it you will be blown away by the stunning views.
However, we do not recommend attempting this unless you have experience in coasteering or are with an experienced guide.
More Info: Downpatrick Head
5. Snorkelling with Wavesweeper Sea Adventures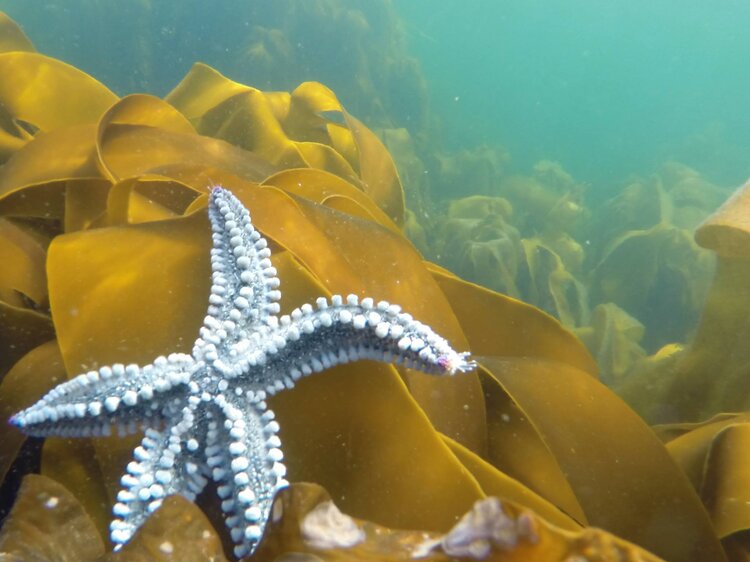 Snorkelling off the mullet peninsula should be on everyone's bucket list. There is so much beauty and life to be seen here in some of Ireland's clearest waters.
Wavesweeper's experienced and engaging instructors know all the best locations to find the plethora of sea life that lives along North Mayo's shores.
More Info: Wavesweeper Sea Adventures
6. Stand Up Paddling with More to Life Adventures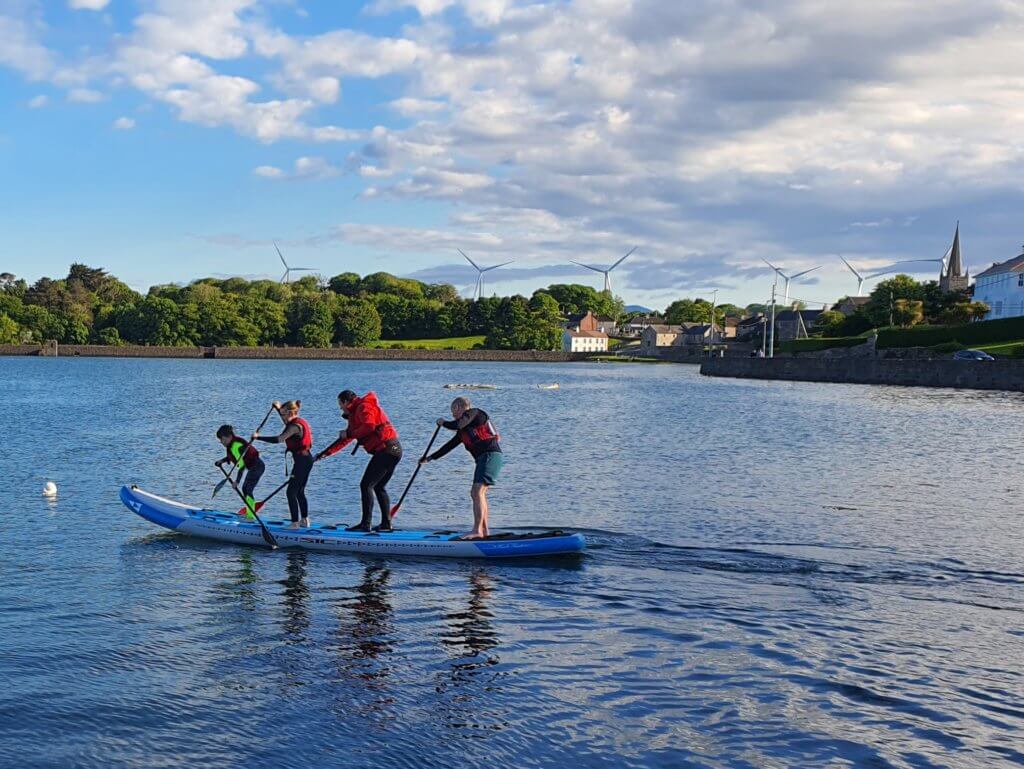 How would you like to paddle on Ireland's seventh-largest lake, right at the foot of Nephin, Ireland's tallest standalone mountain? More to Life Adventures offers people the chance to see some amazing spots along this breathtaking lake that you cannot see from the land. There are cliff-faced headlands and islands to explore as you paddle your way around this magnificent body of water.
More Info: More to Life Adventures
7. Catch Some Waves on Belmullet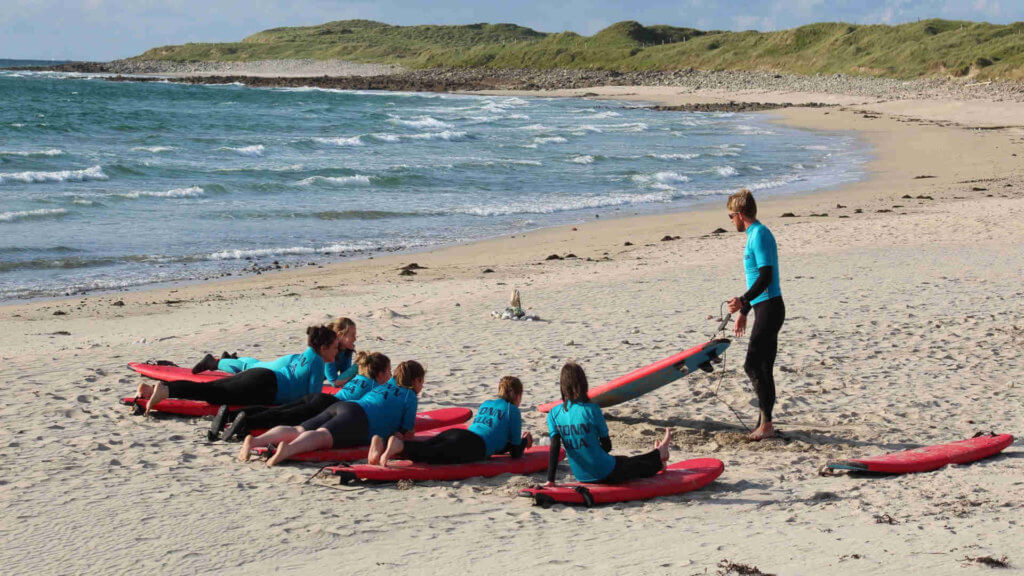 Whether you're new to the sport or a seasoned surfer the Mullet peninsula is the place to be. There are so many breathtaking beaches to catch some of Ireland's best waves.
One of the best places to try your hand in the surf is Glosh Beach as it's suitable for both beginner and experienced surfers. The waves can get pretty insane some days so if you're not experienced you should contact the Tonn Nua Surf School to book a lesson.
More Info: Tonn Nua Surf School
8. Embrace the Night Sky at Ballycroy National Park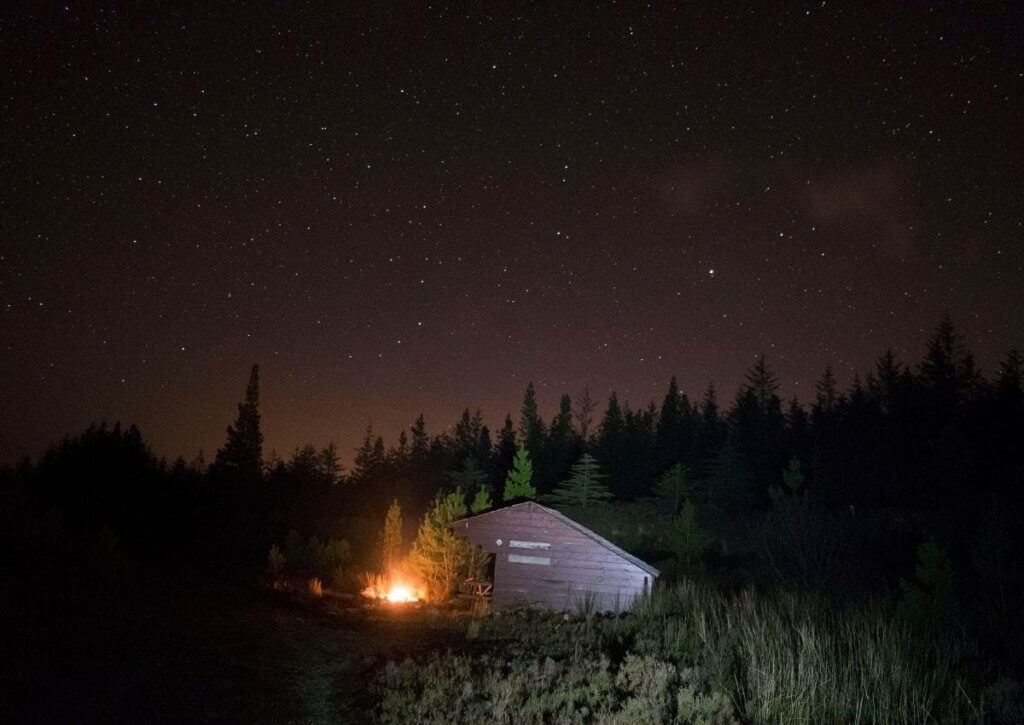 How long has it been since you've seen the night sky lit up with over 4,500 stars? What? You've never seen that many stars before? Maybe it's time to take a trip to Mayo's Dark Sky Park. The park has received the Gold Tier standard of International Dark Sky Park. The Gold Tier is the highest possible accolade meaning that the area is one of the best places in the world to experience the beauty of the night sky.
More Info: Mayo Dark Sky Park
9. Céide Fields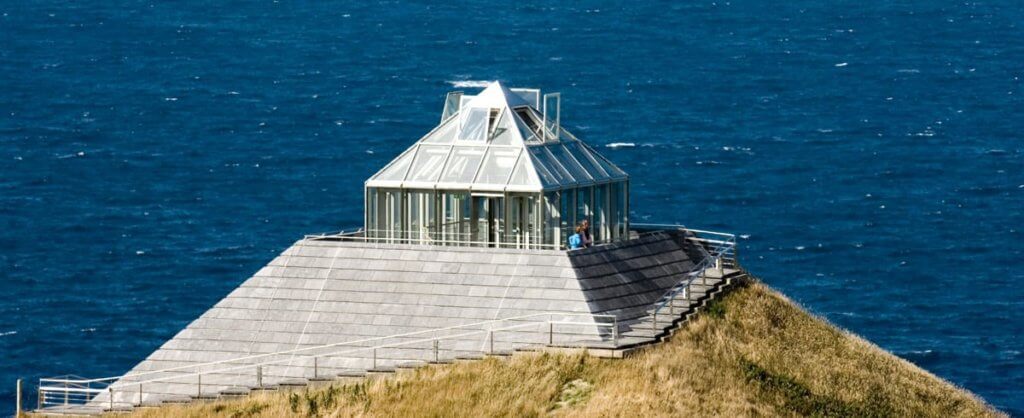 Céide Fields is a neolithic site that sits at the top of breathtaking sea cliffs and contains the oldest known stone walls in the world that date back 6,000 years. The site recently opened a new visitor experience that allows you to learn all about the area and how it has progressed over the last 6,000 years. The beauty and historical significance of this site make it one of the most interesting bucket list activities in North Mayo and it's perfect for the entire family.
More Info: Céide Fields

Previous Post

Next Post