In Ireland, it's a tough task sleeping under the stars, you'll definitely need something warm to wrap up in at night. A good sleeping bag will help you stay warm, comfortable, and help you get a good night's sleep. Here are our five favourites.
A solid sleeping bag is one of three key items needed for a successful multi-day hike, along with hiking boots and a tent. Without it, you'll end up lying awake, cold, and uncomfortable. When determining which sleeping bag to purchase you'll need to consider three main factors: Warmth, material, and shape.
Warmth is often measured in how many seasons it is suitable for. As a rule of thumb always go one season up then when you are planning on going camping. This generally means that you'll be looking for a three-season sleeping bag and that's what we have chosen from. These are suitable for temperatures as low as -5°C. If you're planning on enduring even colder conditions go for a full four season bag.
Sleeping bags are generally made from down or synthetic. Down is much warmer and packs down extremely small. As a result, it is more expensive than synthetic alternatives and, like all down products, the insulation qualities will be destroyed if the material gets wet. Synthetic bags may be more useful in adverse conditions but will be heavier and take up more space in your rucksack.
The main shapes for a sleeping bag are rectangular and mummy. The former has the benefit of being able to unzip fully and used as a blanket. However, the mummy is more effective at retaining heat because it tapers around the legs and features a hood that prevents heat escaping through the head. Mummy zips generally come with a stuff sack so pack down smaller than their rectangular equivalent. Because of these advantages, our selection is made up of three-season mummy sleeping bags.
1. Snugpak Sleeper Extreme
Price: €58.50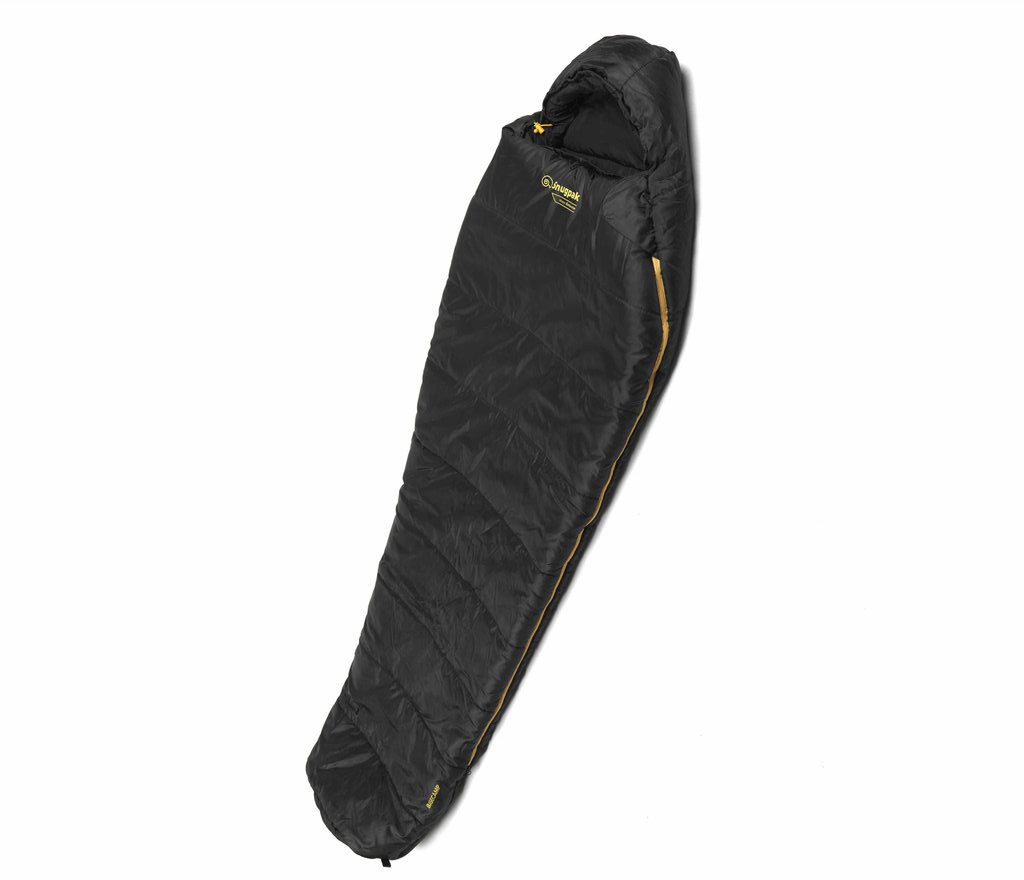 The Snugpak Sleeper Extreme will keep you warm down to temperatures of -12°C which means it will see through you the winter if need be. The synthetic filling promises to stand the test of time and be weather resistant. It packs down reasonably though coming in at just over 2kg means it is one of the more bulky sleeping bags on our list. The bag is roomy and well-insulated and features a very effective hood.
Available from: Wild Side Sports
2. Vango Ultralite 300
Price: €125.00
The Vango Ultralite 300 is an effective lightweight option that doesn't compromise on warmth. It uses the company's Thermal Embrace System to keep the cold at bay. The sleeping bag features a number of clever features such as internal pockets for your valuables and an arrow tail meaning that you can relax your feet naturally at the bottom. This is a cosy sleeping bag that's smarter than your average.
Available from: Vango
3. The North Face Lynx
Price: €155.00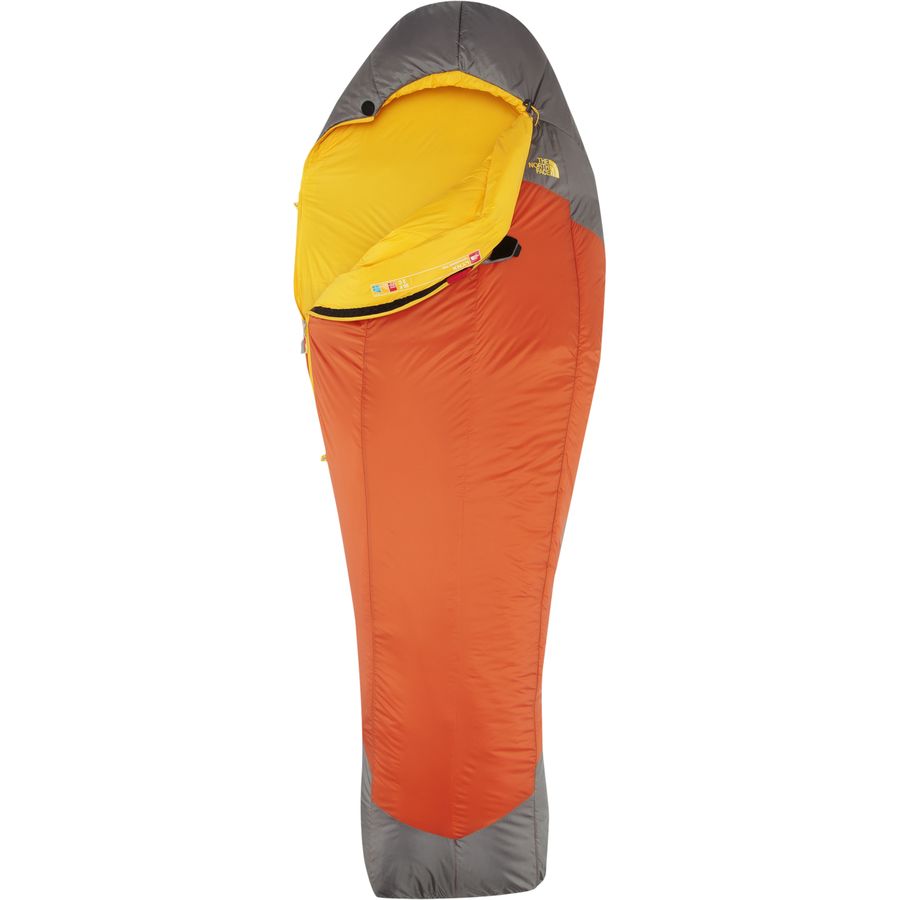 The Lynx is less than 1kg making it a great choice for backpacking. As a synthetic bag it's not as warm as down contemporaries and only just sneaks in as a three-season bag. It's quite roomy inside so plenty of room to wriggle around and even wear an extra layer if the temperature drops. The hood is very effective and seals well around your head to keep the heat in. This offering from North Face is for you if you prioritise weight above all else.
Available from: Great Outdoors
4. Rab Neutrino 600
Price: €494.00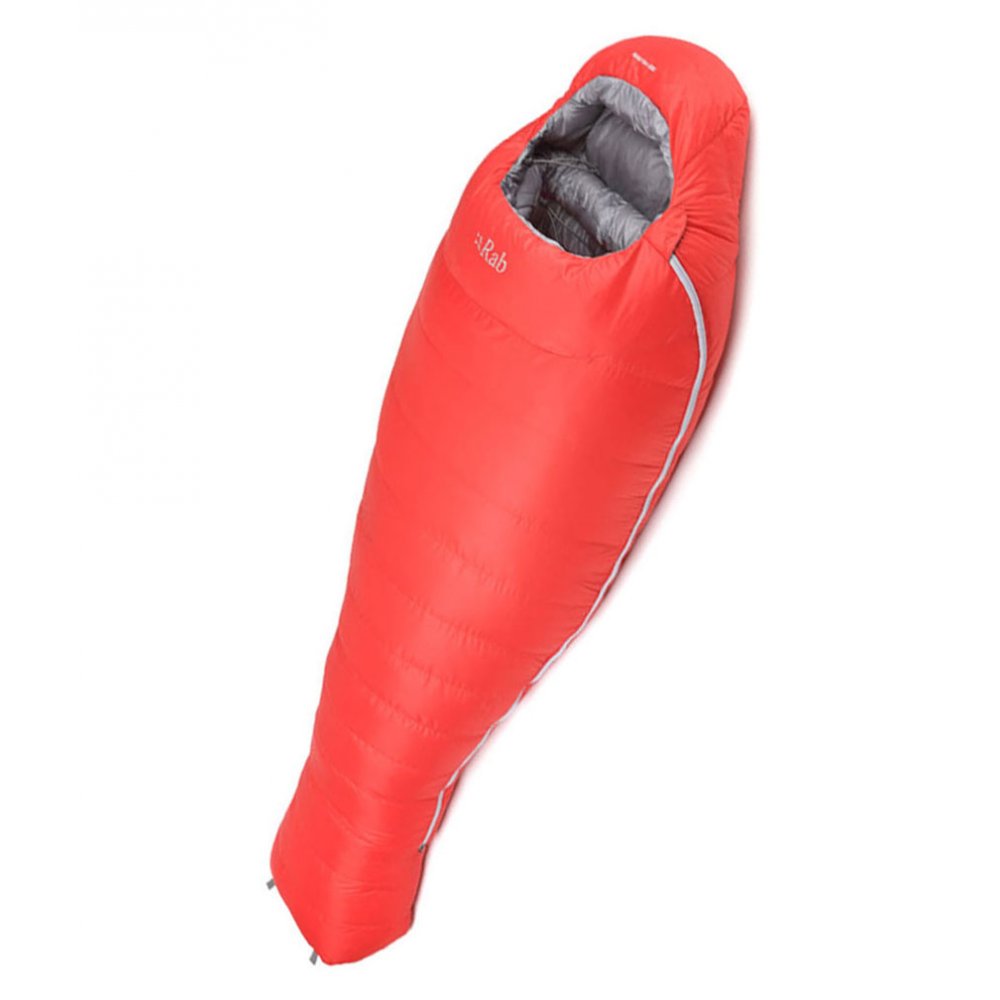 This Rab Neutrino sleeping bag is a serious piece of equipment that will keep you toasty even as the mercury drops to -8°C. It's filled with responsibly source down to keep you warm and a weather resistant Pertex layer to stop the rain affecting the insulation. The bag is lightweight at just over 1kg but backs a bunch due to the impressive insulation. The bag is narrow without feeling restrictive and the shaped hood ensures a snug fit around your head. This is a great sleeping bag that combines performance and low weight to great effect.
Available from: Cotswold Outdoor
5. Marmot Nanowave 45
Price: €89.95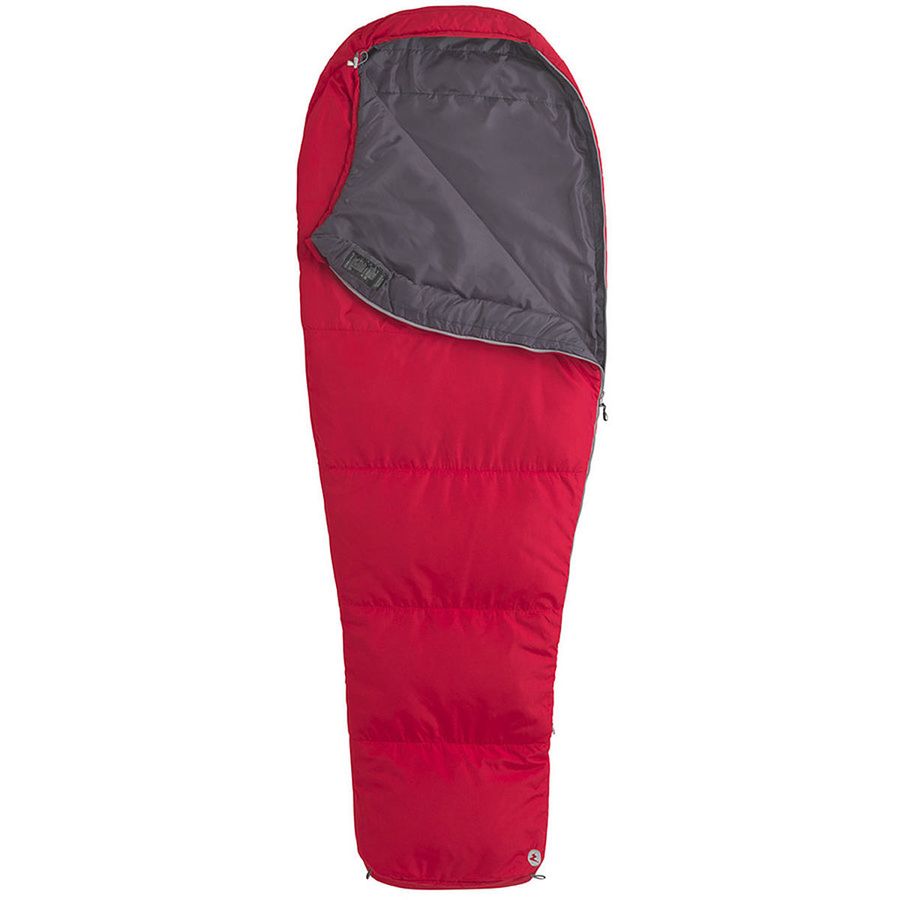 Described as a 'master space saver' by Mamot, the Nanowave 45 is an extremely compact choice that will keep you warm through three seasons. The SpriaFil filling is most effective in the warmer seasons, just scraping in as a three-season sleeping bag. The fit is slightly narrow but this is a high quality synthetic sleeping bag that is a great choice if you like to pack light and keep on the move.
Available from: Base Camp
Check out our Hard as Nails podcast:
Like this? Check out these articles:

Previous Post

Next Post