Taking part in the TransAlp Mountain Biking race? Here are 14 things you need to know before you take to the start line to ensure you make it to the finish!
The TransAlp mountain biking race is considered one of the toughest mountain biking races on the planet, and with good reason – the off-road course winds its way across the Alps for more than 500km, taking in a whopping 18,000m of ascent. For those novice riders among us, it's a once-in-a-lifetime race. And while it is no walk in the park, I can assure you that the scenery alone makes all of the pain and effort worthwhile. But before you do take the plunge, it is worth taking heed of the following tips – 14 things I wish I had known prior to taking part in TransAlp mountain biking race.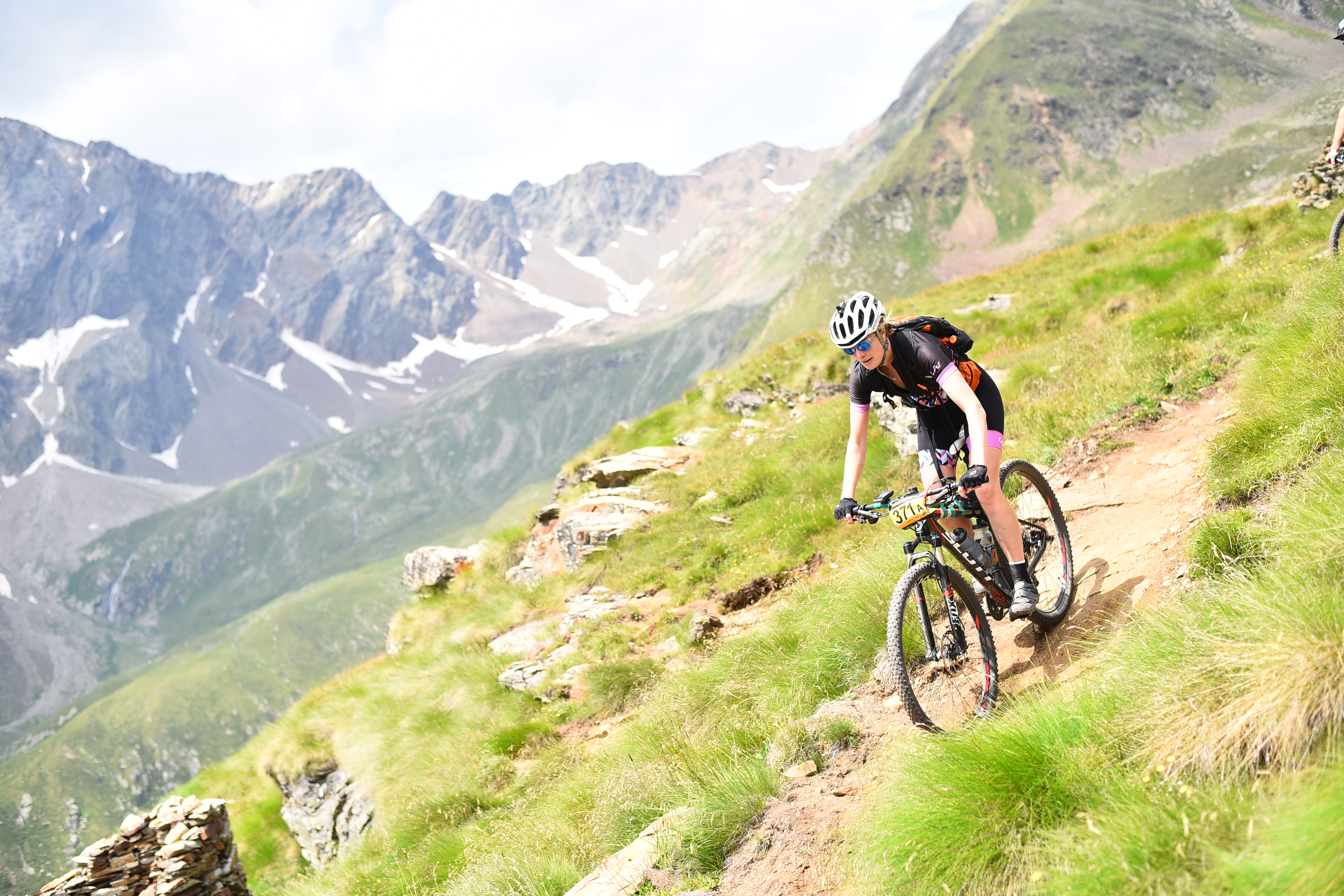 1. Train for it
This might sound obvious, but I learned this lesson the hard way. If you live in the UK or Ireland and if like most of us are not able to head to the Alps for regular training weekends, preparing yourself for the sheer magnitude of the climbing involved is going to be tough. I had no concept of how much climbing would actually be involved in the TransAlp mtb race – a single climb can be well over 25km with over 1,600m of ascent on uneven tracks. This means you can be climbing for three hours at a time. If your training time is limited, I would suggest focusing all of your efforts on hilly sessions and forget about churning out miles on the flat.
2. Remember it's a marathon, not a sprint
Seven days makes for a very long race. Try not to get carried away on day one by racing across the start line. If you are a novice like myself, try and forget about the people around you – there are a lot of pros, semi-pros, and ex-pros there so the standard is high. Just focus on your own team and remember that you still need enough in the tank on day seven to make it to the finish line. We were one of the last teams to finish on day one, but we were amazed at how many places we climbed by sticking to our slow and steady strategy over the course of the week.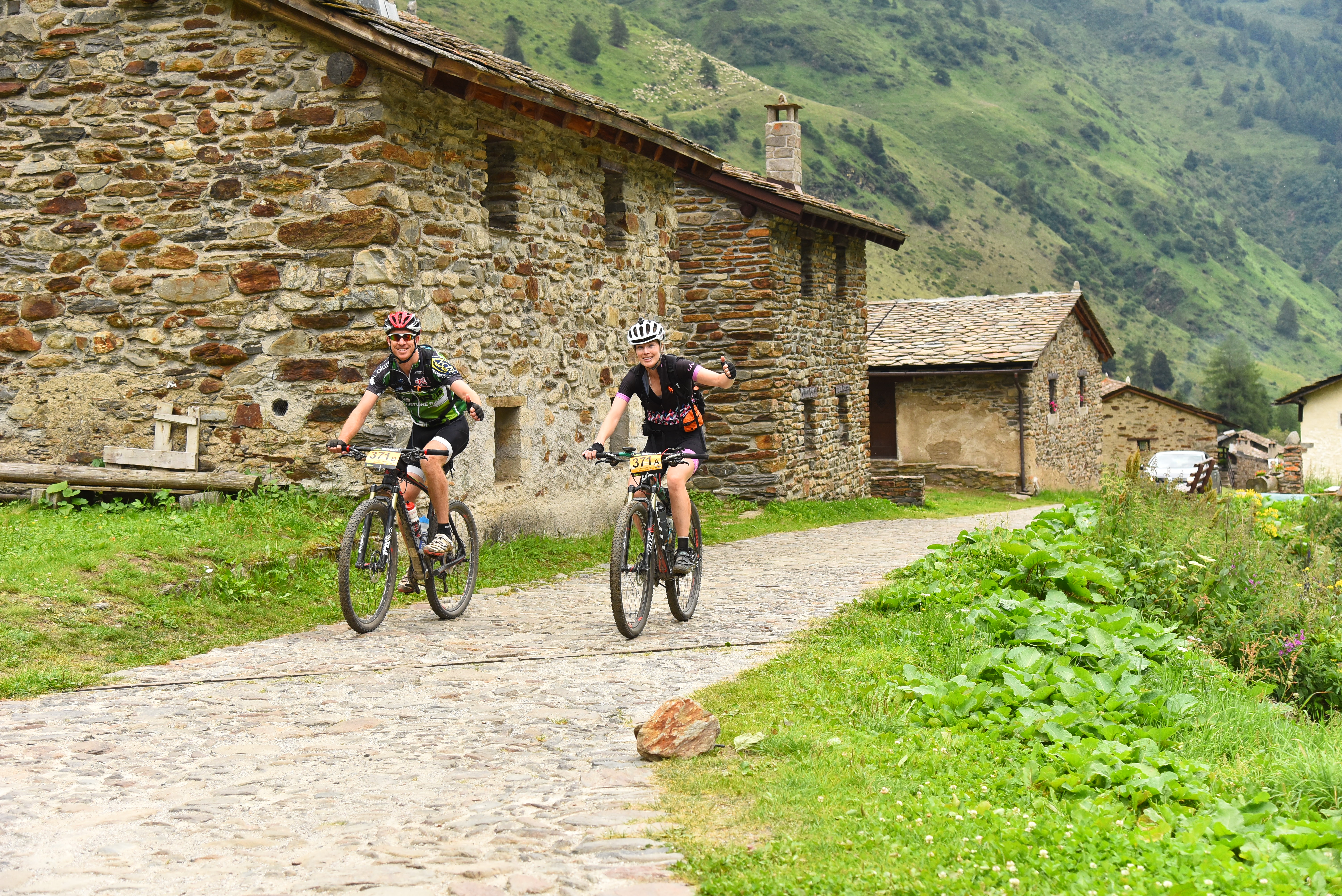 3. Save time and energy
We made up a fair amount of time over the course of the week by moving through the feed stations quickly. Before we reached the two feed stations each day we would have a clear idea of what we needed food and hydration wise and would ensure that we moved through the transition in a matter of minutes. This is the best way to make it to the finish line a little bit earlier without expending any extra energy.
Biking skills: top tips for adventure races
 4. Get your bike set-up right
Spending time perfecting your bike set up is well worth the energy. I fiddled around with various options for my food etc. and was glad I did it before race day. Ensure that everything is in good mechanical order too. I would strongly recommend starting the race with fresh brake pads to avoid having to replace them during the week. It is also worth visiting the on-site mechanics during the race itself to ensure everything is in working order. I am fortunate enough to ride a Scott who was one of the sponsors of the event, as part of the deal they offered a free service every night – my bike came back in better condition than it went out in!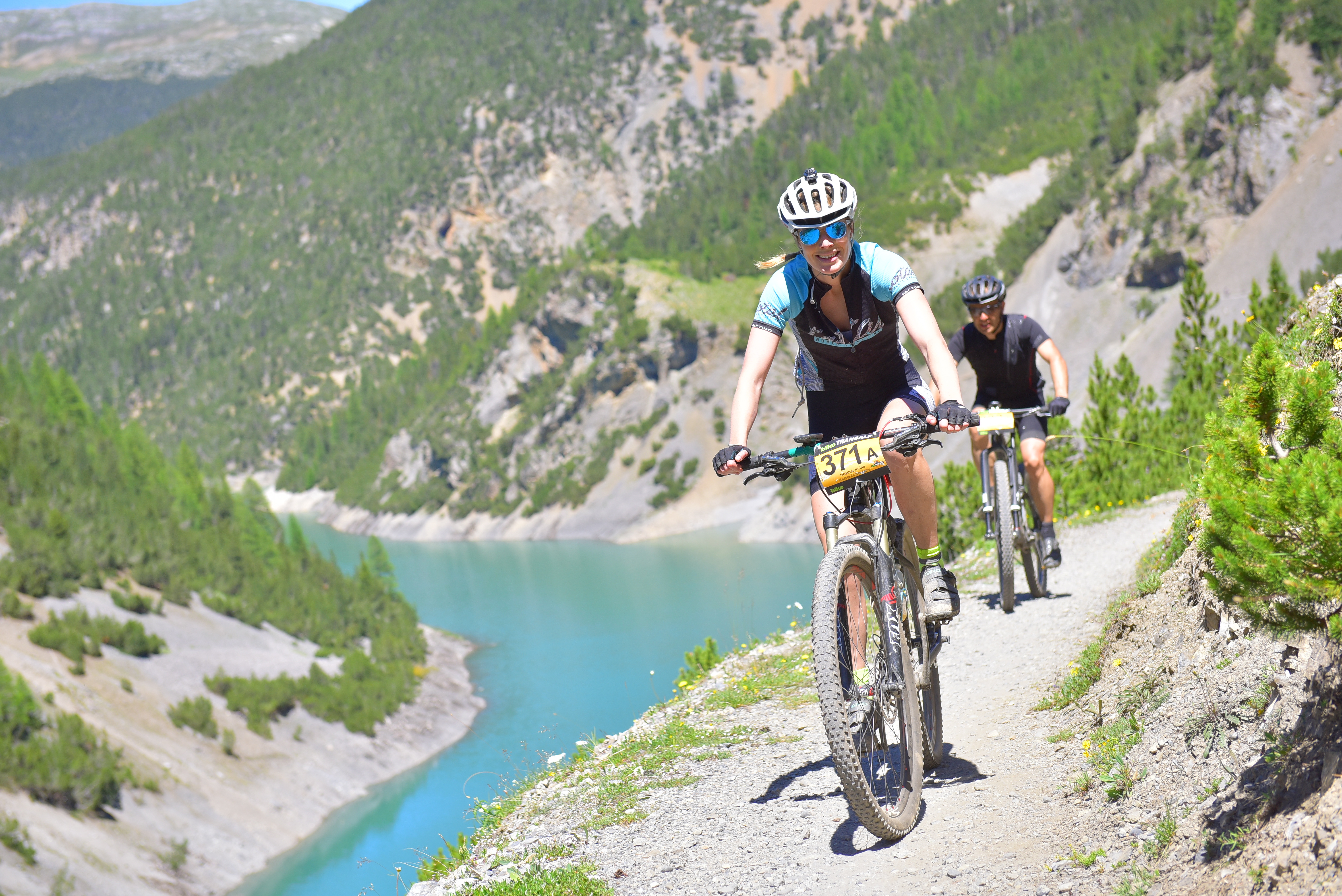 5.  Bring lots of fuel
There are only two feed stations each day at the TransAlp mountain bike race. If like me you are going to be riding close enough to the back of the pack, you will be out on the course for an average of seven hours per day. It is really important to make sure you have enough to see yourself through as the cake and fruit at the official stops is definitely not enough.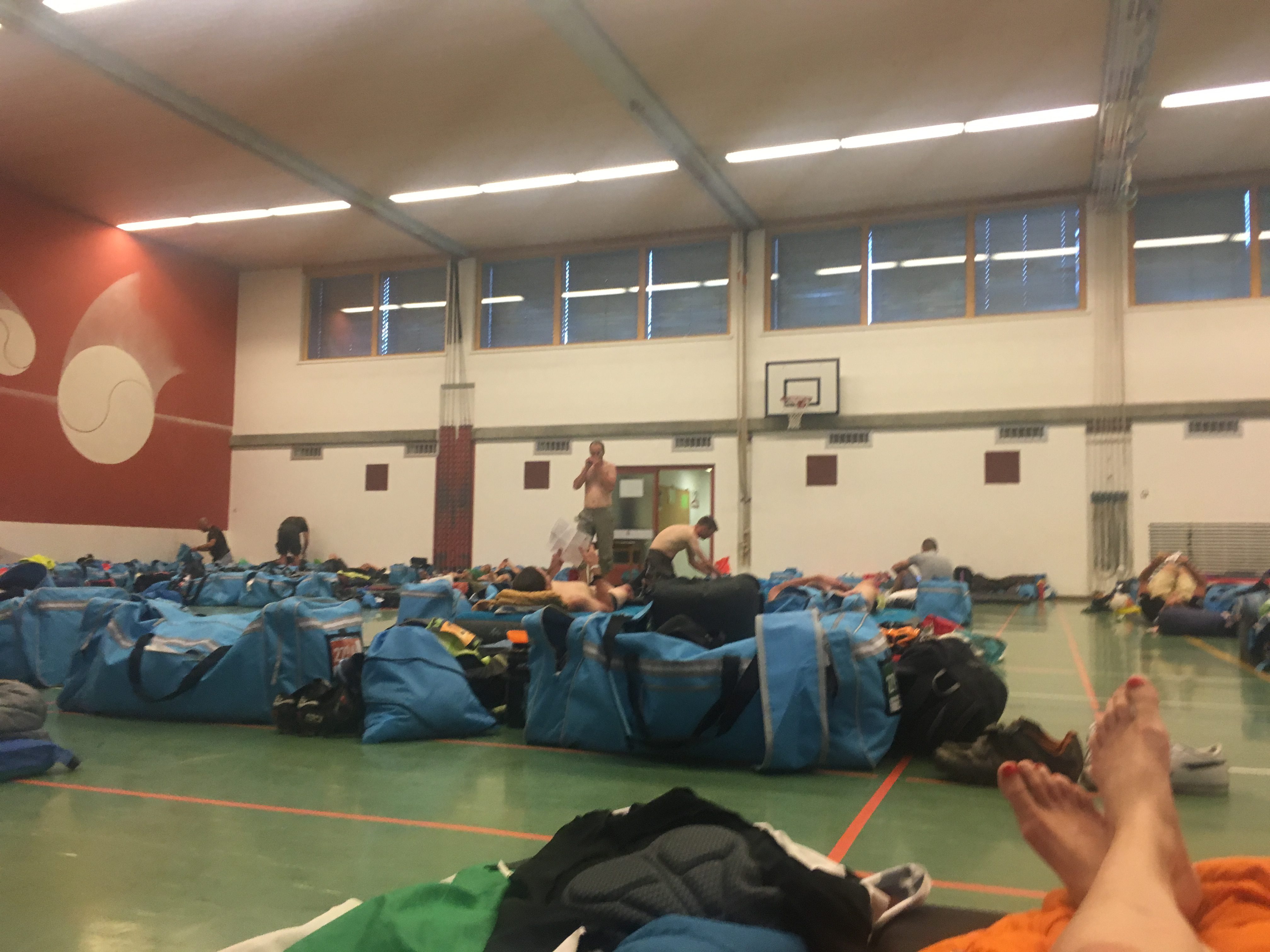 6. Avoid the camp at all costs
TransAlp mountain bike race offers three accommodation options – the camp, hotels which they book for you or the self-booking option. There can be no disputing that option three is the best by far. We assumed that the camp would be part of the overall experience of TransAlp – we were wrong. Just 250 people opt to stay at the camp and for good reason – it is hot, smelly, cramped and the toilet and shower facilities are often less than favourable. Sleep is an essential part of this race so if you can afford to shell out for hotels, I would highly recommend it. The race does offer a service whereby they book hotels for you, however, after two nights in camp, we managed to book into basic hotels that were not only cheaper but often a lot more central than the ones offered by the race. We found that rooms were easily acquired on a day by day basis over the course of the race, so if you do opt for the camp and want to change your mind, rest assured that you have options.
12 things you need on your bike this autumn
7. Keep it clean
It may sound obvious but good hygiene practices are essential at this race. Cows are plentiful in the Alps which in turn bring the parasite Giardia which can cause all sorts of stomach upset. Be sure to clean your bottles thoroughly at the end of the day. I would also strongly advise that you avoid the communal nut bowl at the feed stations as I have no doubt that it's a breeding ground for nasties.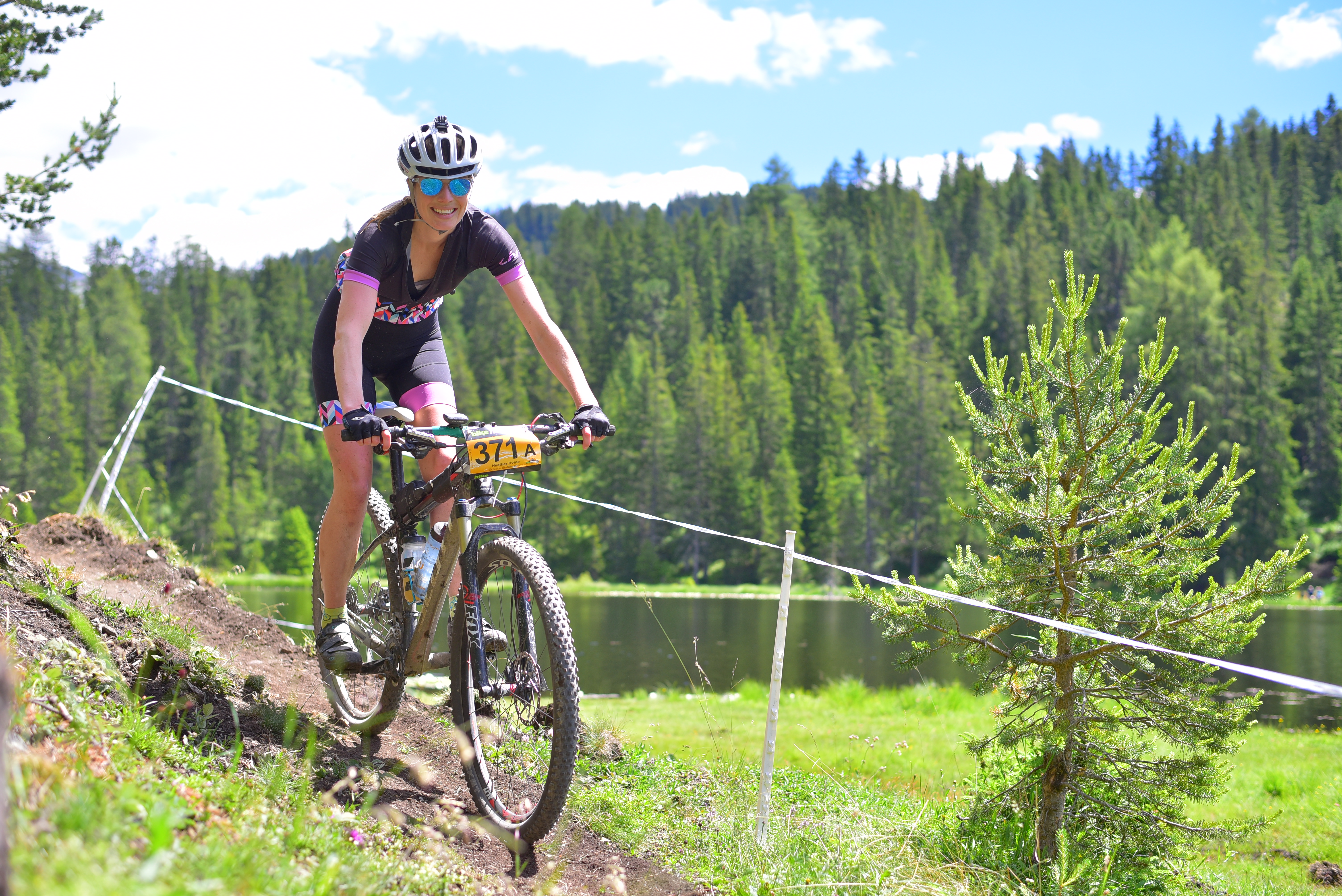 8. Get your saddle, chamois and chamois cream set up just right
Over the course of the race, your arse is going to hurt a lot. However, you can minimise the damage by getting your set-up right for you before you head off. A mate of mine raced on a brand new saddle with pretty dire consequences – his teammate had to dress the blisters on his bum every day, for six days! Squirt do a particularly good chamois cream which consists of Lanolin and tea-tree oil – this is particularly good for avoiding infection while creating a water-tight barrier. It is really long lasting and definitely the best chamois cream I have ever had the pleasure of using.
9. Know where you are going
You can avail of a stick-on race profile of each day at the start line every day. You will soon realise that having a visual of the race profile in front of you is beyond invaluable. It will help you to pace yourself and is a good motivation tool to track your progress. I also highly recommend using a bike computer to track your distance and elevation as this will also help to manage your expectations of what you have completed and what you have left to complete over the course of each stage.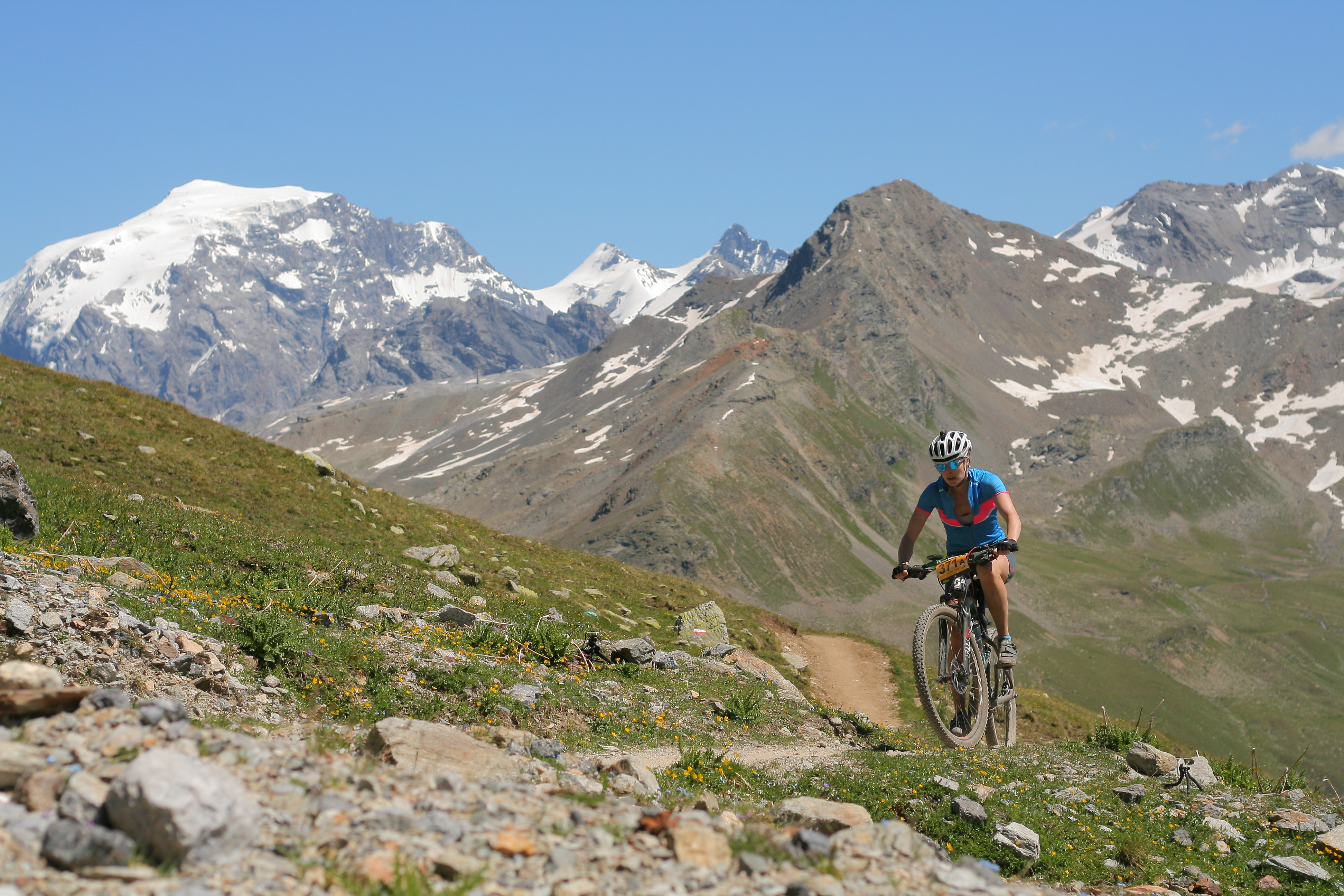 10. Pack light
While you don't want to be left wanting for anything, over-packing your kit bag is pretty cumbersome. Remember you have to unpack and re-pack your bag every day. However, don't scrimp on wet weather gear – we experienced all four seasons over the course of the race.
6 reasons to cycle the wild atlantic way
 11. Travel one way
Logistics for the TransAlp bike race aren't the easiest when it comes to travel. We made the mistake of flying in and out of Munich, which meant a very long day of travel at the end of the race – not ideal when you are an absolute wreck. I would suggest flying into Munich and getting a train to the start point. The race can then transport your bike bag to the finish line where you can avail of a taxi service to Verona airport.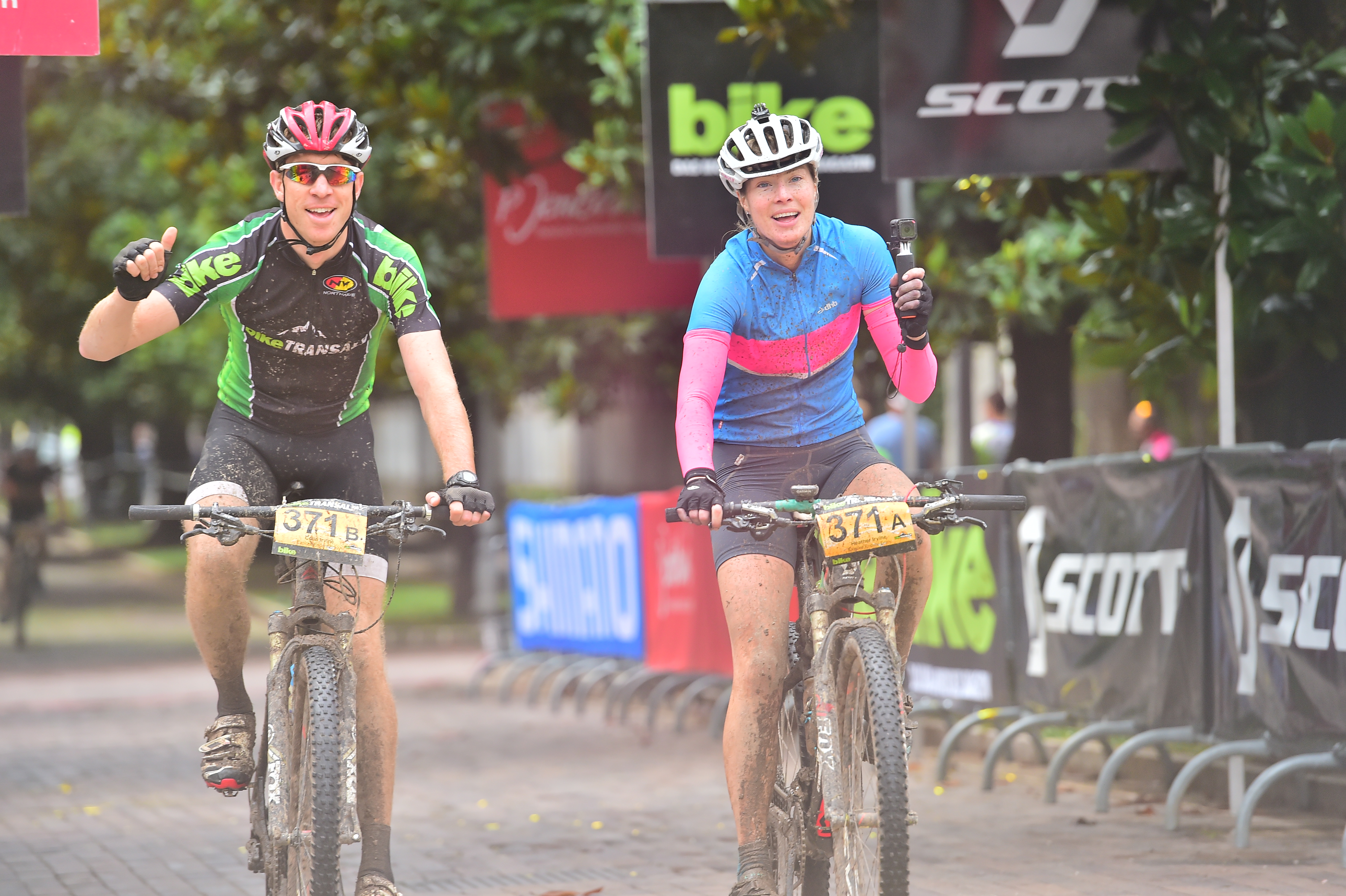 12. Don't be bummed out if you are at the back of the race
It is easy to let yourself get a little down about finishing towards the end of the pack every day. However, you must not forget that the TransAlp mountain bike race attracts the very best riders from across the globe. There is no such thing as a mediocre cyclist at this race. Instead of feeling disheartened about our finishing place every day, I tried to focus on how remarkable it was that we had managed to cling on to the back of such a competitive field.
 13. Don't let the pros put you off
It is true to say that this race has been organised with the pro-riders in mind. However, do not let this put you off entering. This event is exceptionally well run and offers you the opportunity to ride more than 500km across the Alps along a route that is completely marked. Eager to show off the environment, race organisers ensure that you get to see some of the most incredible scenery that the Alps have to offer along with some gruelling ascents and fun-filled descents. It is an incredible race and if it's not already on your bucket list, get it on there. If I can get to the finish line, believe me, anyone can!
Check out our Hard as Nails podcast:
Like this? You should check these out: