Brought to you by: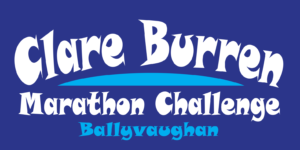 The 2019 Clare Burren Marathon Challenge takes place on Sat 25 May 2019 in Co Clare. The event offers a full marathon, a half marathon and a 10km mini-marathon along the Wild Atlantic Way.
Here are 6 reasons you should sign up now!
1. Truly an event for everyone
The Clare Burren Marathon Challenge is an event for everyone from the seriously competitive hill runner to the wheelchair user – and everyone in between, thanks to the various distances and the mixed terrain that they take place on.
Both the marathon (26.2 miles) and half marathon (13.1 miles) courses will take place on a combination of road, green road (you know those lovely traffic-free ones with grass growing up the middle and lined with stone walls!), and off-road trail. The mini marathon (6 miles) will take place on tarmac roads, so it is suitable for wheelchair users or those pushing buggies.
This combination of distances and terrain means that over the years the event has been a magnet for everyone from hard-core athletes to groups of friends celebrating birthdays and hens to families.
 2. A unique event in a unique part of Ireland
The routes for the Clare Burren Marathon Challenge run through the stunning Burren National Park in Co Clare. On the day, landowners give permission for participants to visit places that might not always be so accessible. And did we mention that it just happens to be the time of year to see the Burren at its absolute best? Yes, May is the best time to see these lovely green roads and trails carpeted with orchids and gentians as you travel through the simply amazing lunar landscape.
3.  Spectacular scenery
While we can't say that you won't find the Clare Burren Marathon a tough and challenging event (sure isn't that what you're looking for?!), we can tell you that the stunning Wild Atlantic Way scenery will more than make up for the hardship. The full marathon brings participants over the Caher Valley and Black Head with its magnificent views of Galway Bay and the Aran Islands. The half marathon takes you over Gleninagh with glorious views of Connemara. Finally, the mini-marathon includes Cappananwalla and views of Aillwee and Ballyvaughan.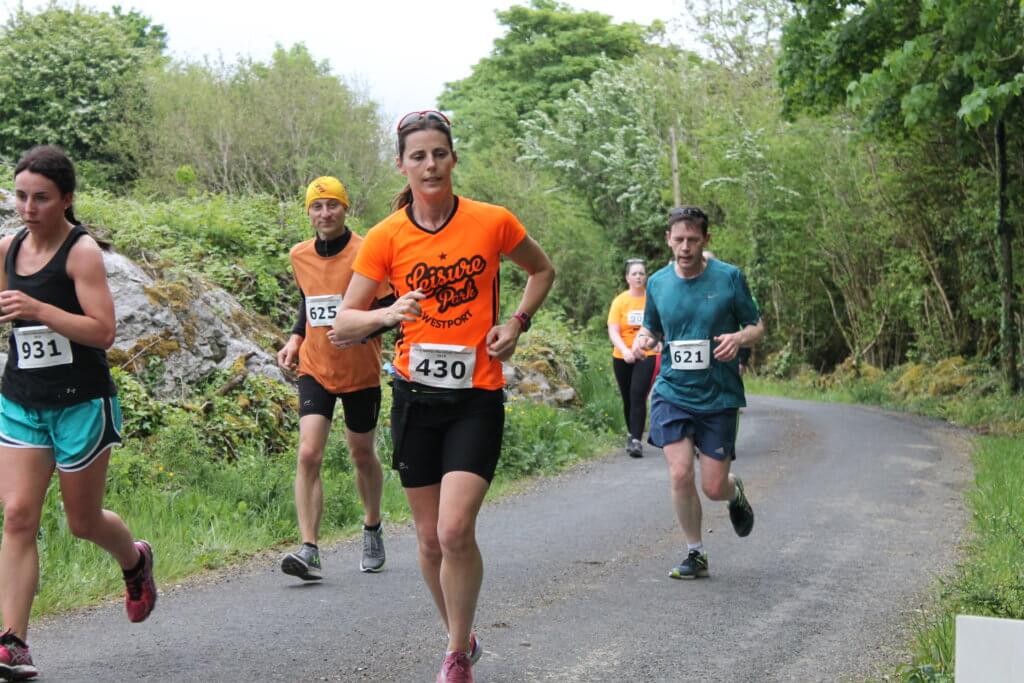 4. An excuse to visit gorgeous Ballyvaughan in the heart of the Burren
The event begins and ends in Ballyvaughan. What's not to love about that?! With its cute cottages, cosy pubs, great food, charming pier and amazing seaside location, Ballyvaughan is a great spot to spend a weekend. So you'll have no trouble persuading your friends or family to join you for the event. All of the routes begin and end by the pier in this lovely little Co Clare village. And when all of the events are over, there will be a cracking music and ceili session in the famous Monks pub. With 1,500 participants expected to take part in the event, we imagine that will be one great party atmosphere!
5. You'll be waited on hand and foot as you take part!
This is a fully-supported, marshalled and chip-timed event. You can expect aid stations with water approximately every four miles. There are also stations where you'll get bananas and goodies to keep you well-fuelled and moving. And when your race is over, you can expect massages for your weary muscles back in Ballyvaughan, as well as soup and rolls in Monks pub. You'll also get the all-important finisher's medal and a T-shirt.
6. The price is right!
Organised by Ballyvaughan Fanore Walking Club, this event is extremely good value.
The full marathon costs €45. The half marathon costs €35. The mini marathon costs €20. Only the mini marathon is open to under 16s and entry costs €10. Can't say fairer than that!
So what are you waiting for?! Whether you're an elite athlete, walker, jogger or wheelchair user, you can sign up now by visiting the Clare Burren Marathon website.