The East Inishowen Sea Kayak Trail is challenging, yet rewarding. With stunning scenery, diverse wildlife and historical sites along the way, take the plunge and push yourself to kayak this route.
Recommended by Adrian Harkin
Why do I love this route?
I may be biased, living and working in this beautiful place, but… The East Inishowen trail takes me to some amazing places. There is always something fresh – whether it is a rock formation that I never noticed before, the antics of nesting sea birds, disturbing seals sleeping in some backwater, an otter foraging along the shore, dolphins leaping or porpoise curving through the water surface… It's always something!
The route:
The East Inishowen Sea Kayak Trail commences close to the ancient walled city of Derry. From Culmore Point, a definite spit of land at the mouth of the River Foyle, the sea kayak trail runs northwards along the western shore of Lough Foyle. Passing through the narrows at Greencastle/Magilligan Point, the paddler departs Lough Foyle into the Atlantic Ocean.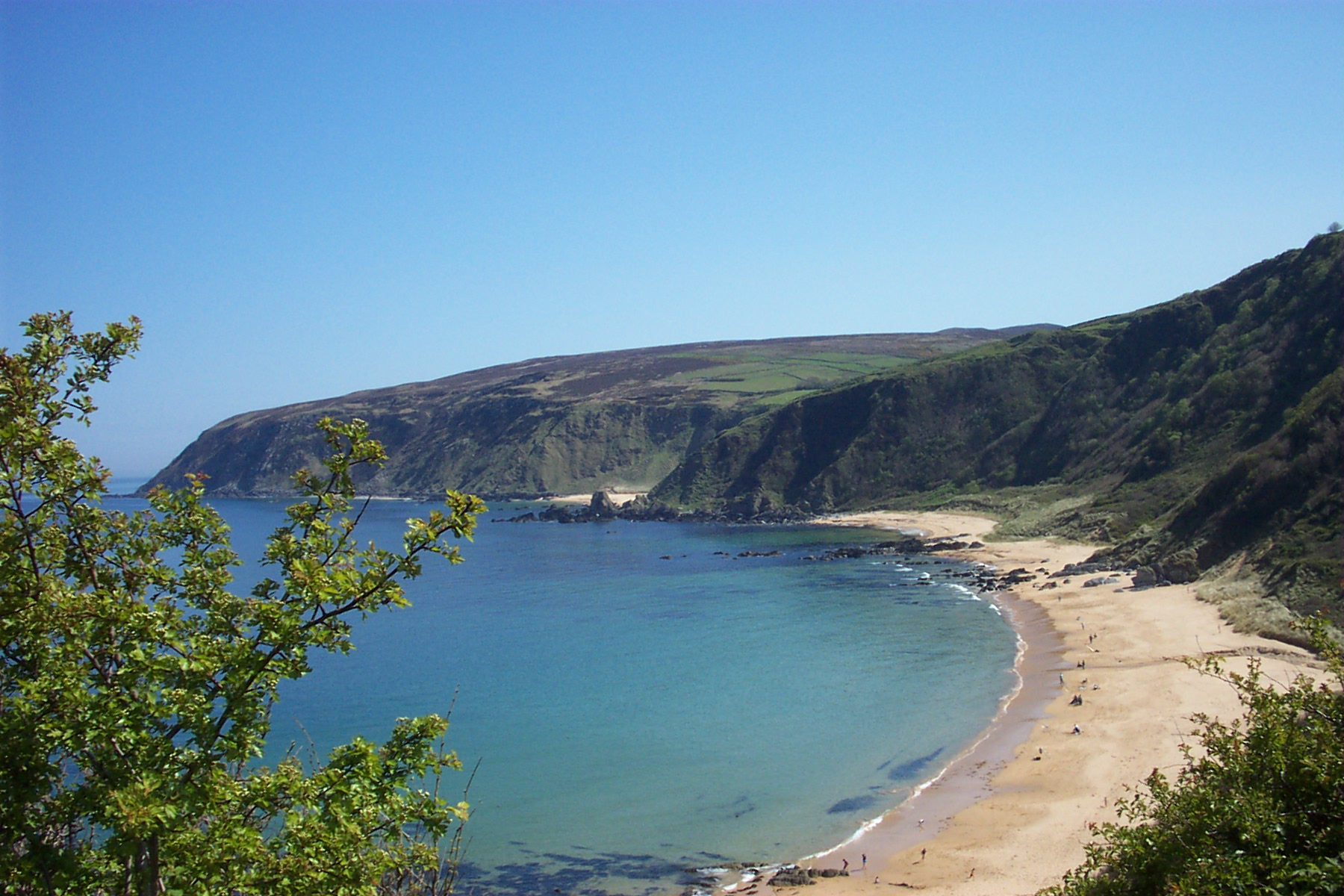 From there, the route runs to Malin Head, following the rugged Inishowen coast with its beautiful beaches, cliffs, headlands, islets and caves. Plus, at nearby Banba's Crown you'll find Caffe Banba, known as, "Ireland's most northerly bakery and coffee shop." The coffee and baked goods here are delicious.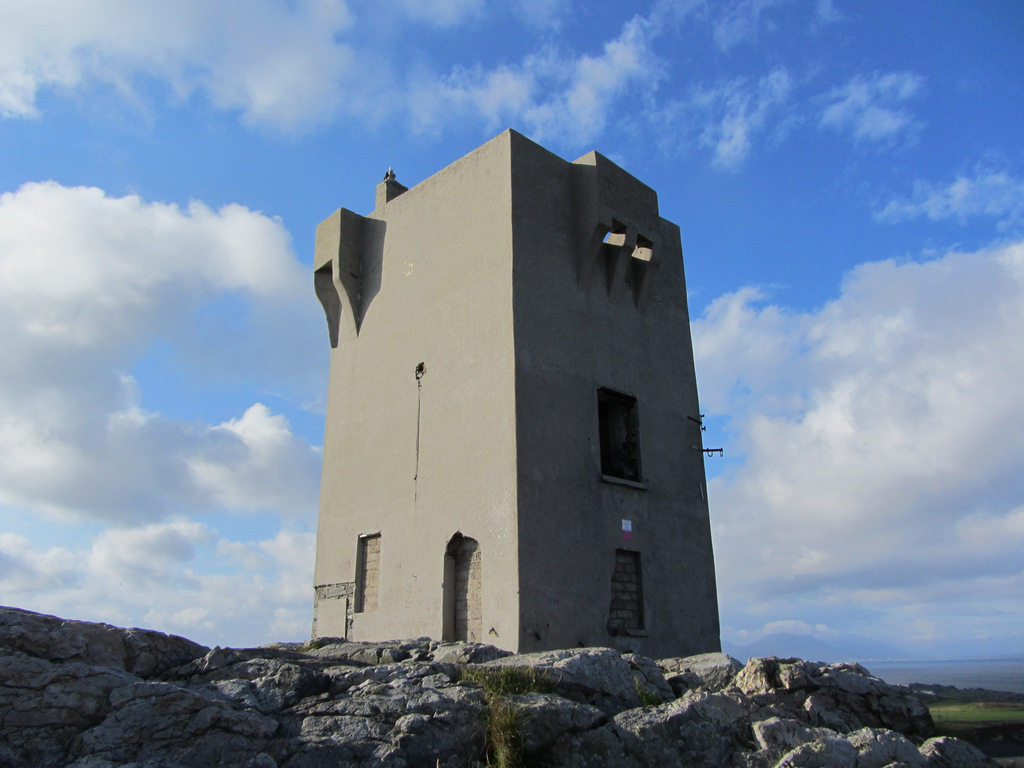 On the trail, five nautical miles offshore lies Inishtrahull, the most northerly piece of habitable land in Ireland, where further north the Tor Rocks jut from the ocean.
The trail guide observes that the Garvan Isles, Inishtrahull "… and the seas around them can be misleadingly serene" before stressing that "only extremely competent kayakers or those paddling with very experienced and appropriately qualified leaders should venture there." Heed this advice.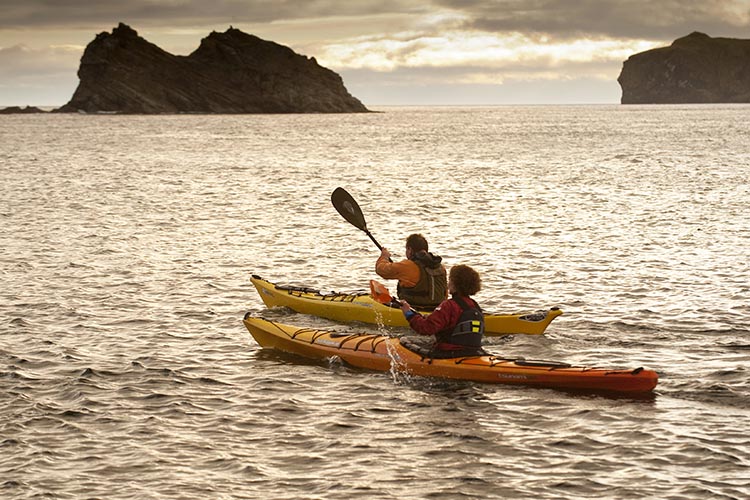 Don't miss:
The eastern coastline of Inishowen is the epitome of wild, rugged shore – with the advantage of being a lee shore in the prevailing south-westerly winds!
Culmore Point is an ancient ferry point at the mouth of the mighty River Foyle, a system that drains most of three counties. A medieval tower house still stands there, with a stone castle and fort by General Dowcra, on Queen Elizabeth's orders in 1600. This is an interesting place to explore and reflect on past skirmishes.
Moville is a quaint Victorian seaside resort, the boyhood home of Field Marshal Montgomery of El Alamein fame.
Along the shore, a one-time bathing house has been revitalised into an activity centre. From there, Just Kayak offers expeditions along the sea kayak trail, as well as BCU courses, dinghy sailing, paddle boards, rafting and more.
Kinnagoe Bay cradles a beach that is deserving of every superlative! Backed by low dunes, uninhabited and seldom frequented outside of summer weekends, the beach spreads to offer sanctuary to kayakers eager for a resting place away from others. Offshore lies a sunken galleon from Spain's Armada.
The Garvan Isles are a delightful archipelago, a diversity of rocky reefs and cliffed islands. On one of these, a squeeze along a cleft in the cliffs brings the kayaker to a pebble beach in the centre of the island. Keep an eye out for seals here!
Malin Head is a wild headland washed by Atlantic swells and filled with jagged stacks and cliffs with a harbour on either side. Sea kayakers generally put in, depending on tide and wind, at either Portronan, harbour of the seals, or Portmore, the big harbour, extracting at the other and walking a mile or so across the isthmus to pick up their vehicle. Occasionally other paddlers round this, the topmost part of the country, as part of a lengthier expedition.
And finally, Banba's Crown is actually the most northerly part of Ireland – not Malin Head, which lies slightly to the south and west. A narrow gully cuts through the cliffs here to offer a thrilling, surging run in the right conditions.
Essential info:
Get a copy of the little guide to the East Inishowen Sea Kayak Trail. It's produced on (almost) waterproof paper with extracts from sea charts to complement the paddler's OS maps. These are available free of charge from the Loughs Agency in Derry/Londonderry, just email andrew.sides@loughs-agency.org to request a copy. Also be sure to carry adequate safety equipment, including spare clothes, extra food, warm drink, a bivvy bag, compass, communications equipment and flares. Remember that a kayak may not be readily seen from a larger craft, so carry a whistle and strobe light or torch.
 This trail runs along a sea lough carrying considerable commercial traffic and follows an Atlantic coastline. Keep out of shipping channels, study weather forecasts and consider swell prediction and tides. Take your time, savouring the changing seascape and relishing these northern waters.
Visit Just Kayak for details on expeditions offered along the Inishowen Sea Kayak Trail as well as BCU courses, dinghy sailing, paddle boarding and rafting.
You can read more about water-based activities in the area on the Loughs Agency website.
For general information for planning your visit and inspiration for food or other activities, see Inishowen.
Check out our Hard as Nails podcast:

Previous Post