Get out the pool and dive into your nearest lake, river, or ocean and embrace open water swimming 365 days a year. Here's what you need to know to keep you going from the summer sun through the cold of winter!
We're big fans of open water swimming at Outsider. It's a great combination of exploration, escapism, and exercise. Much as we love the pool, the call of the wild has always had a hold over us. The downside to turning our backs on the leisure centre is that the conditions are a lot more changeable the year round, especially in Ireland. Here are our tips to keep you going all year.
Important note – If you have a heart condition or asthma please consult with your doctor before trying winter swimming.
1. Embrace the cold!
The North Atlantic can be icy cold in the depths of winter. In fact, it only really gets into double digits for a couple of months a year. This is something that should be embraced and diving into the chill is the perfect way to start your day – it will certainly wake you up! You can edge your way in, first a toe, then up to your waist but we prefer the heads first approach. Once you've experienced that shock to the system it's a rush that can get addictive!
2. Know what to expect
With that in mind it is key you know what to expect when you take the plunge. If you dive in you're likely to be temporarily affected by the following:
Cold water shock will cause your chest to tighten and your breathing to become more shallow.
Brain freeze can be an issue when you submerge your head fully. This can be mitigated by a swimming cap.
This isn't intended to worry you but to forewarn you. With this in mind, don't outstay your welcome. You won't be able to swim as long in the winter as you would in the summer. Don't try to be a hero by outlasting everyone else.
12 sea swimming spots in Ireland that will take your breath away
3. Prepare appropriately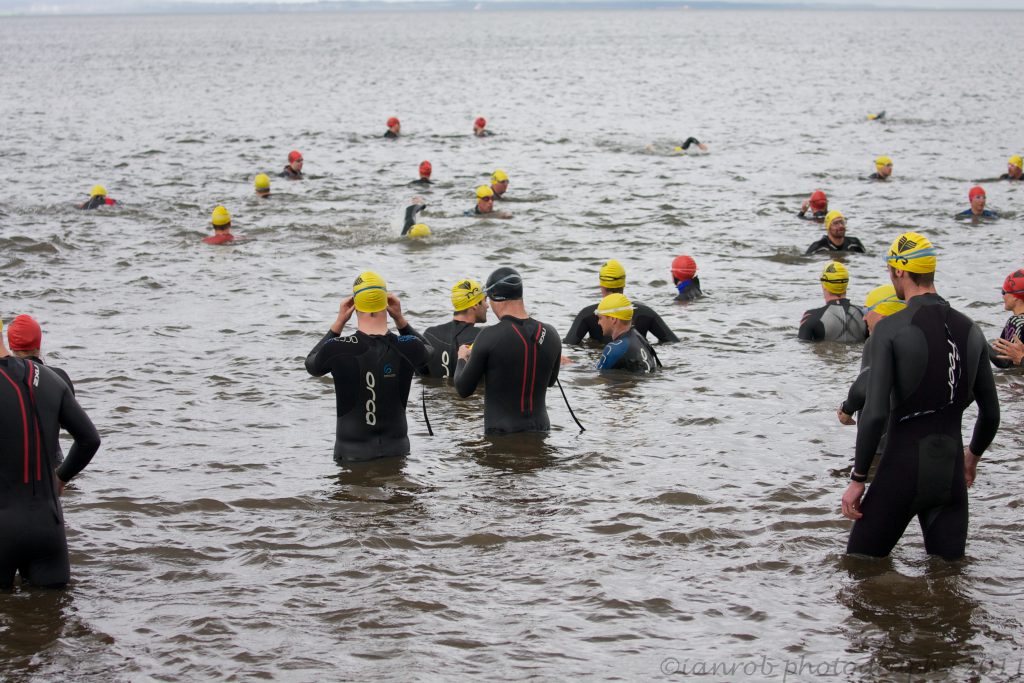 We would definitely recommend donning a wetsuit in the winter months to keep you in the water longer. It's not impossible to develop hyperthermia during a swim. With a suitable wetsuit you'll be able to stay warmer and swim longer. The added buoyancy will also make life a lot easier too. Most of your body heat is lost through your head so a swimming cap should be considered, perhaps even two!
4. Don't go alone
Solidarity and camaraderie are key to defeating your fear of the cold. It's a lot easier to take the plunge when you've already seen your friend dive in and come out smiling. Call it encouragement, call it peer pressure, it's a lot easier to stay committed to swimming all year round if you've got someone pushing you on.
Wild swimming spots in Ireland: 10 of the best
5. Take more precautions

Open water is generally more fickle and powerful in the autumn and winter months. Keep that in mind especially out at sea. The wind is stronger and more temperamental and fighting against the pull of the currents is harder. Make sure you've got a method for getting out and stay a little closer to land so that you can get out easily in case the conditions get too much. It's another key reason you should go swimming with someone else.
6. Get warm afterwards
Once you're finished in the water, get out steadily. You may feel some light headedness so don't rush and try and pick an easy route out. Cover up and look to dry off as quickly as possible. The cold will only intensify once you're out of the water as you'll no longer be moving to fight against the cold. Have a flask of something warm, it'll help restore your body temperature and heat your hands at the same time.
Check out our Hard as Nails podcast:
Like this? You should check these out: