A WHOPPING 1,100 trips took place on the water this weekend (24 & 25 June 2023) at Irish Sailing's Watersports Inclusion Games at Wexford Harbour Boat and Tennis Club. This unique event saw more than 400 people of all abilities and disabilities, from the physical, intellectual, sensory and learning spectrums take part, as well as those who traditionally find it hard to access sport. The activities involved ranged from SUPing to water skiing and dragon boating to dinghy sailing. Outsider headed along to witness this incredible event and to experience the feel-good factor for ourselves!
The weather was a bit of a mixed bag in the Southeast this past weekend but there are no damp spirits at Wexford Harbour Boat and Tennis Club for the fifth running of the Irish Sailing Association's Watersports Inclusion Games. More than 400 people are taking part in the event and are assisted by approximately 125 volunteers across three sites on or near the river Slaney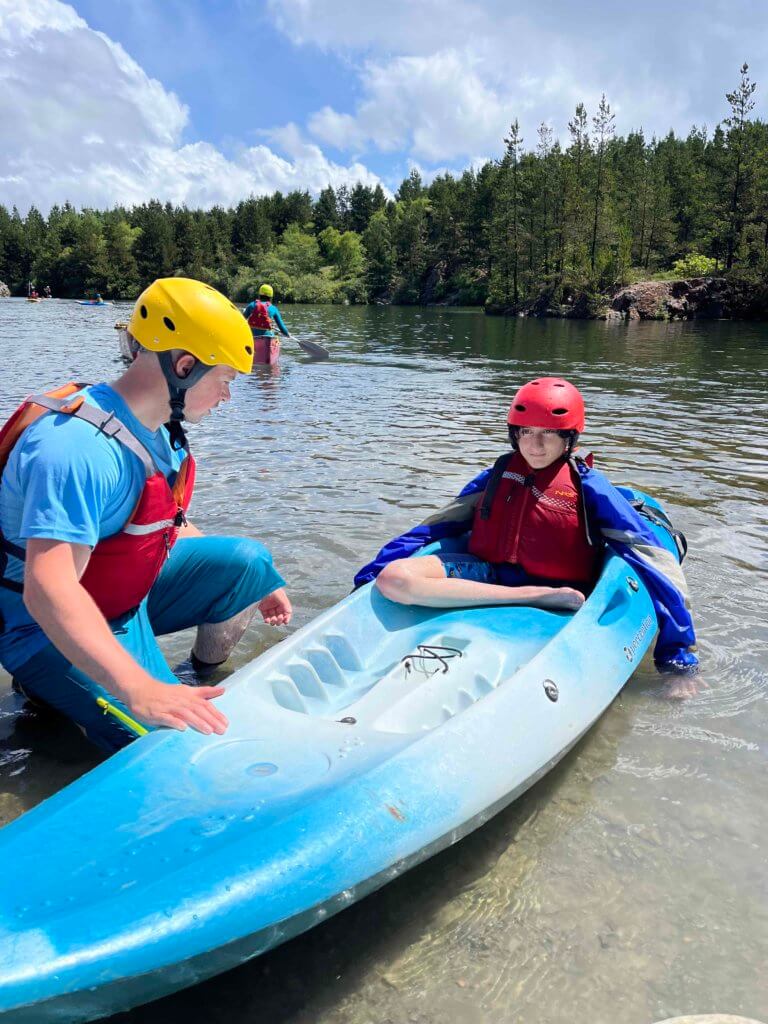 All Backgrounds, All Abilities
The idea behind the Watersports Inclusion Games is to get as many people from all backgrounds and abilities out on the water having a blast. We're talking about groups of friends where one or a few of the gang has a visual impairment, families that are living in direct provision, youth groups and families from the Traveller community, siblings where a sister is autistic or a brother has an intellectual disability, or a group of colleagues where one member of the team is a wheelchair user. And this list is by no means exhaustive! The aim of the game is for everyone to enjoy water sports activities – together and for free – and to break down as many barriers between participants as possible. No experience is necessary and the event is open to all ages too.
The diverse range of people is matched by the list of activities on offer. That list includes stand-up-paddleboarding (SUPing), kayaking, Canadian canoeing, water skiing, wakeboarding, powerboating, riding RIBs, coastal rowing, dragon boating, snorkelling and sailing all sorts of boats. There is even the option to try out visually impaired tennis because this amazing club on the shores of the Slaney happens to be combined with a tennis club and has invited the Irish visually impaired tennis team to do a demonstration and play with attendees.
The activities are being run across three locations with buses ferrying people between each – the riverside boat club, Carrigfoyle (once a quarry but now home to a gorgeous lake and woodland walks) and the section of river near Ferrycarrig Bridge. A range of adaptive equipment is on hand so that, as far as is possible, everyone can take part in the activity of their choosing. There are sit-down water skis and wakeboards adapted for people with paralysis, kayaks with stabilisers at the rear, special beach wheelchairs with large wheels to facilitate people getting into the water and helmets fitted with radios so that instructors can reassure participants as they try a new sport for the first time. The organisers seem to have thought of absolutely everything. There is even a 'quiet room' at the boat club with low light, bean bags and lots of cushions where attendees can chill out.
"Often there are camps specifically for disabled kids and ones for non-disabled kids, but this is inclusive. The whole family can come and participate and that's what I love about this event.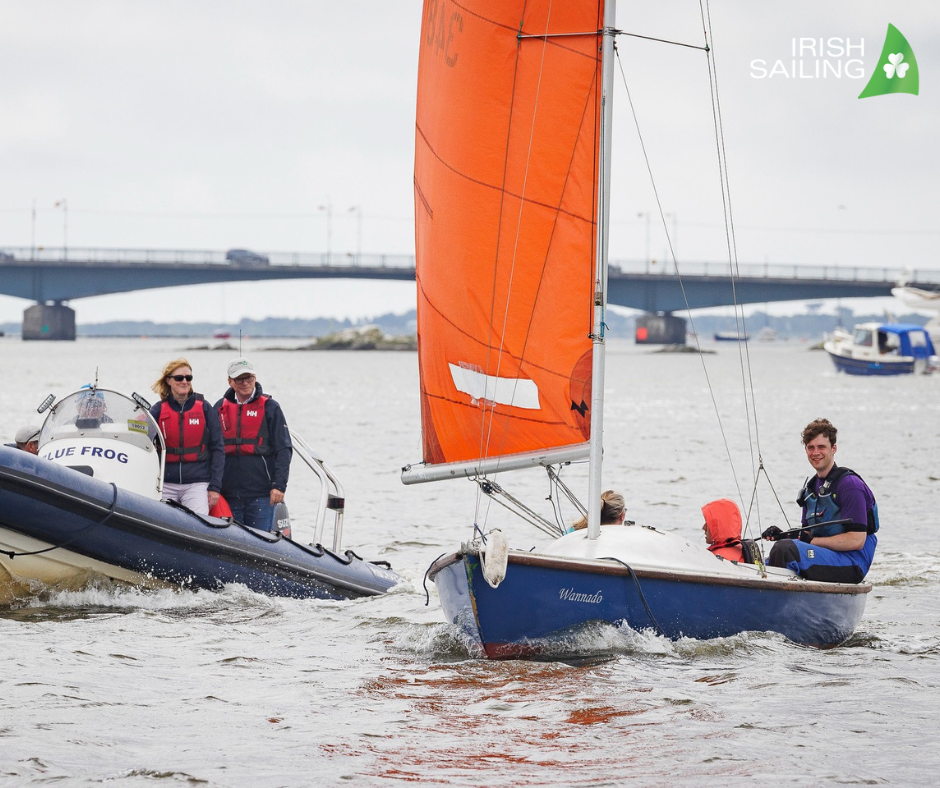 Focus on Inclusivity
According to attendees, the focus on inclusivity is a unique element of the event. Roisin Dermody, who hails from Carlow but now lives in Dublin, states, "Often there are camps specifically for disabled kids and ones for non-disabled kids, but this is inclusive. The whole family can come and participate and that's what I love about this event."
Dermody has managed to squeeze in the games between work and college because she was keen to try sailing. She says the event has really delivered for her – and her friends. "I had three sessions yesterday exploring different boats – a hawk, a squib and a Drascombe. I'm all about the sailing. I have friends that have gone water skiing, coastal rowing and dragon boating. And I may have also had some fun on the tennis court last night," she says cracking up laughing. "Yes I was running around playing tennis in my going-out clothes. It was great fun."
Becky Joyce, a teenager from Co Galway who is taking part with her sister Anna, tells me with a big grin on her face that, for her, it is all about adrenalin. "We really love going in the RIBs. We love speed." Her Dad Derek adds, "It's great to be able to take part in the games together. We all love the water and are always in it. The girls swim competitively too so this event is special for us as a family."
There are more positive reviews from Dana Bari and her friends and family. Dana arrived in Ireland from Syria in 2017 and now lives in Enniscorthy. With a strong Irish accent, Dana tells me, "We all went out on the RIBs and the powerboats. It was really fun. It was a nice experience. We got to spend time with family, but we got to know other people too. The energy is really nice. We were all singing. I just really like the sea so I hope I'll be back again next year."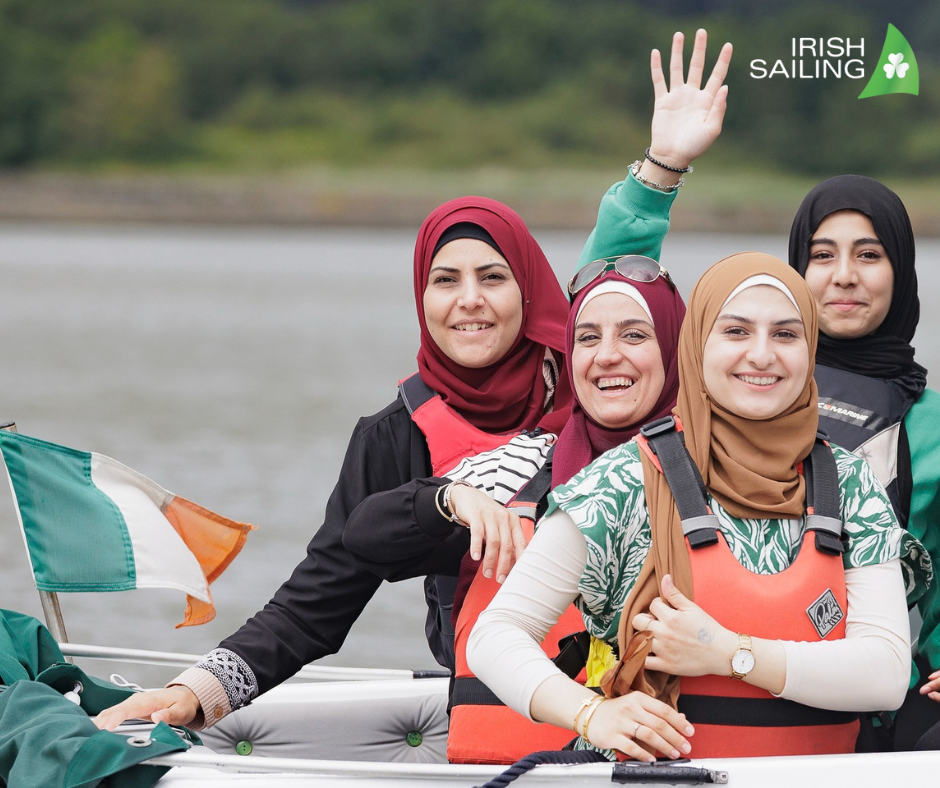 Safety is Paramount
As I chat to the above water sports enthusiasts, volunteers busy themselves registering people for their activities, fitting buoyancy aids, escorting participants down the pontoon (completely rebuilt for the event) to boats. A range of boats depart onto the wide river after numbers on board have been communicated by radio to a safety officer. It is clear that safety is paramount. The sun eventually comes out and a ukulele band plays, sandwiches and tea are doled out and volunteers help attendees contribute to the gorgeous mural being painted on the boathouse wall.
Up at Carrigfoyle, the crew from Shielbaggan Outdoor Education Centre oversee the kayaking and splashing from instructors and participants alike and lots of laughter is heard from the shore. Up on the section of river above Ferrycarrig bridge, the Irish Waterski and Wakeboard Federation is running the show. The sounds of whoops can just about be heard over the engine noise as wakeboarders attempt to stand up for the first time and veterans of the previous games cruise along with the wind in their hair and the lush backdrop of trees growing right to the water's edge behind them before they come a cropper as they navigate the wake.
The atmosphere all round is buzzing and happy but it is clear that a huge amount of organisation and planning has gone into the event. This seemingly effortless day has all the hallmarks of detailed organisation and the work of a well-oiled army of volunteers.

A Rewarding Experience for Volunteers
All of the volunteers seem to be smiling and the overwhelming feeling is that they are getting just as much as they are giving. Johanne Murphy, coordinator of the games, states, "There's something magical about this event. The participants get so much out of it. But the feel-good factor for volunteers is just huge. It's so uplifting and positive and I love being a part of it."
Speaking to Patrick O'Connor from Wexford Harbour Boat and Tennis Club, who, together with Enda Murphy, led the organising of the event, O'Connor says, "We started working on this project ages ago. Our commodore Jim Staples was a great support as was Ciaran Murphy, our chief safety officer. We had six sub committees with about 15 people working away too. And we have about 125 volunteers on site today and yesterday. We've had lunches and dinners, and a disco last night. We have painted a mural and we even had a magician last night too. It's been a big effort but it has been so rewarding to see so many people out on the water enjoying themselves, especially knowing that they might not otherwise get to experience water sports."
Other notable mentions go to Canoeing Ireland, Rowing Ireland, the Irish Waterski and Wakeboard Federation, Diving Ireland, Sports Active Wexford, Spinal Injuries Ireland, Shielbaggan OEC, Sailability Ireland, Sport Inclusion Ireland, Slaney Purple Paddlers, Kinsale OEC, Ramor Watersports Club, Waterabilities, Wet Mongrel Adventure, the local Civil Defence and many others.
The next Irish Sailing Watersports Inclusion Games will be held in at Ramor Watersports Club in Virginia, Co Cavan, in 2024 (dates TBC). This event is truly one for the bucket list so if you're keen to volunteer or to take part, keep an eye out for details through the Irish Sailing.