Donegal's Jason Black is crowned the Irish Ultra Challenge champion, after completing the 1100km race in an incredible 50 hours and 51 minutes.
In the comeback of a lifetime, after having failed to complete last year's Race Around Ireland within the time limit, Jason Black returned this year with a vengeance to take on the Ultra Challenge. Black dominated the two days of racing, averaging a speed of 22.2km, four kilometres per hour faster than the previous record held by Pat Doocey.
He crossed the line in Moynalty, County Meath to complete this epic journey around the coastline of the top half of the island. 56km ahead of John McCormack in second and with an almost 80km advantage over third placed Renzo Cherazzi of Italy.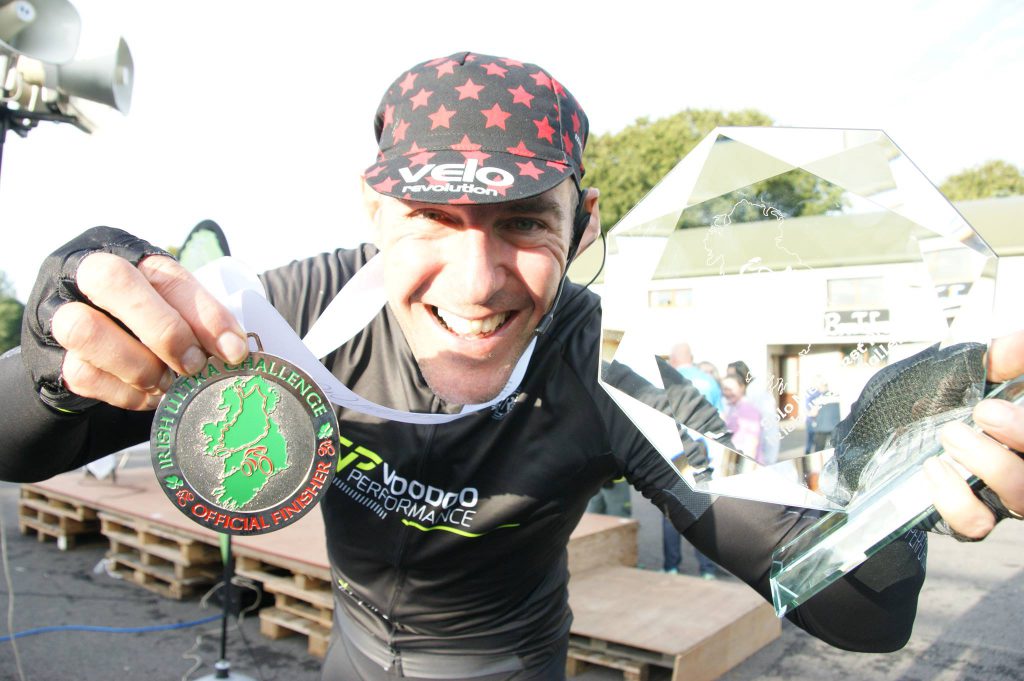 "This is an amazing event and the route is so challenging," says Black, "I'm delighted to be able to come back to this event after last year. It all came together and I'm thrilled to do so well and to set a new record in the Irish Ultra Challenge."
Jason is no novice to the adventure world, with successful ascents of Mount Everest and K2 among his accomplishments.
On Sunday 27 August, cyclists from all over the world set off on the ninth Race Around Ireland. The Irish Ultra Challenge runs in conjunction with Race Around Ireland and is in its fifth year. Solo riders have 68 hours to cycle the 1,100km route.