Quest Adventure Series launched Quest Killarney last night at the Great Outdoors in Dublin. A hoard of athletes turned out to see adventurer and Quest ambassador Gavin Hennigan speak about his solo ocean row and his upcoming adventures.
Hennigan has one inspiring story to tell. From being in rehab for drugs and alcohol at the age of 21, to his day job travelling the world as a commercial diver on oil rigs, to blowing all his savings on a rowing boat to enter the 'world's toughest row' the Talisker Whiskey Challenge last Christmas.
He regaled us with tales of how he poured his heart and soul into the almost 90% self-funded trans-Atlantic crossing. Rowing three hours on, one hour off for almost fifty days with a boat of three Americans constantly on his tail.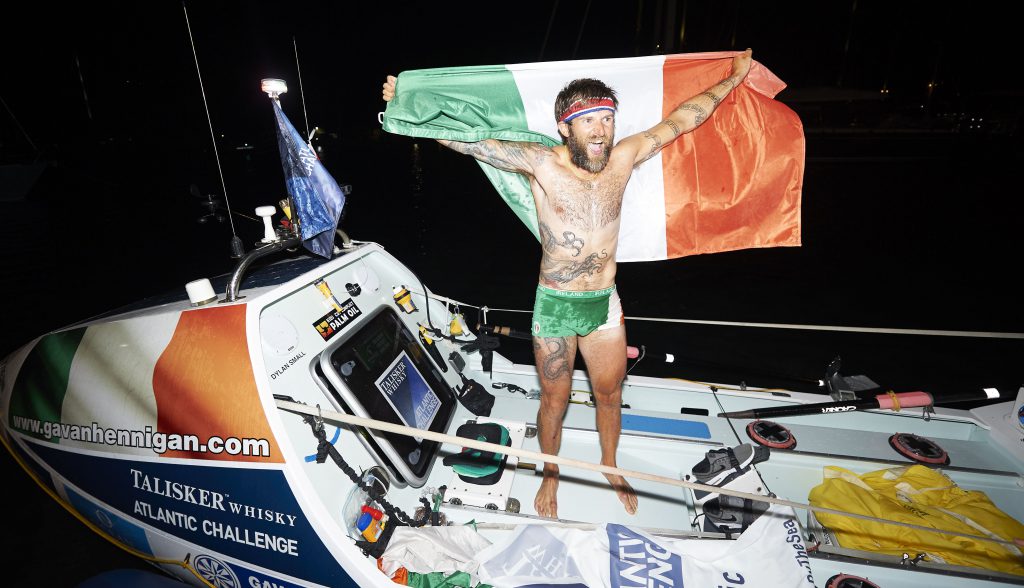 On the final day, he rowed the last 14 hours solid, wetting himself in the process, landing himself with a stress fracture, and slurring his words from sleep deprivation, saying: "I know how far I can push myself, and I was on the edge of what I was physically able to do." His efforts paid off, coming third overall and setting the record for the fastest crossing in the race by a solo competitor in the concept class.
Ride of a lifetime: Gavin Hennigan solo rows the Atlantic
Next up, on 19 February, he will switch from arms to legs and undertake Iditasport, a 1700km ultra marathon across Alaska.
He swears by deprivation training, where you train on an empty stomach or get up in the middle of the night and train. He'll have a friend call him at any time day or night and tell him to do a session: "anything that makes you break the routine, to make you more adaptable."
Knew it was a mistake seeing @soulogav at #Quest talk. Spent the evening dreaming of long Artic adventures. Top man pic.twitter.com/W8RTc7o89I

— Brian Kitson (@BrianKitson) September 5, 2017
He has 35 days to complete the waymarked trail, pulling a 1.5kg sled and bivvying at night. To add to the difficulty, you have to organize your own food and fuel drops with the US postal system, timing your arrival at the post offices for when they are open so as to collect your wares. This is all training for a possible future adventure in the Antarctic!
Until then he will keep his adventures closer to home, racing in this weekend's Quest Achill.
There are still a few spots available for Quest Killarney on 7 October if you are feeling inspired, you can sign up here!